This carne asada marinade recipe came out of a recent culinary challenge I faced. I had to cook up the mountain goat my husband bagged in September. We had our local game processor make the meat into German, Italian and chorizo sausage – all of which have been fantastic.
However, I was concerned with the steaks and chops. Could a carne asada marinade overcome the gamey flavor and tenderize the tough meat?
It's all about the vinegar
We love authentic Mexican carne asada and have learned to make it at home using a recipe my husband found on the Internet. (There are so many similar versions online that I'm not sure who to credit as the author.)
Traditionally, a carne asada marinade uses red wine vinegar. Instead, I decided to do things differently and use a malt vinegar, which has a wonderful, strong zingy taste that goes well with the lime and orange juices.
My Best Carne Asada Marinade Recipe will marinade five to six pounds of meat and can be easily halved for a small dinner with no leftover or doubled for a big party or tailgating. If you're using beef, use skirt steak or a similar thin cut, as show above, and marinate 24 to 48 hours. (The tougher the meat, the longer you should marinate it.)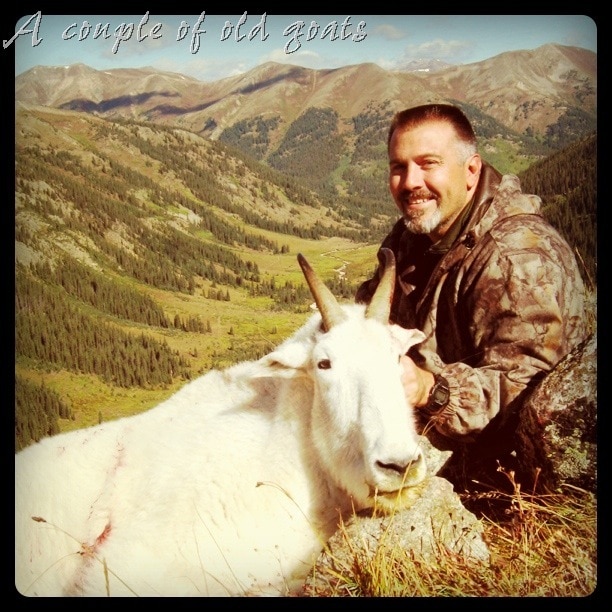 Slow cooker pulled carne asada
Traditionally, you grill carne asada meat. I tried that on half the mountain goat meat I prepared. While it was extremely delicious, it was still chewy even after marinating the mountain goat for over two days!
Instead, I decided to cook the other half of the meat in the slow cooker. Unfortunately, it wasn't as sweet and tangy as the grilled carne asada. It was still tasty and tender, more like "pulled" meat, which is what I was shooting for. From now on, all mountain goat meat will be slow cooked. Lesson learned.
(Recipe on page two. Click on the number "2" below.)