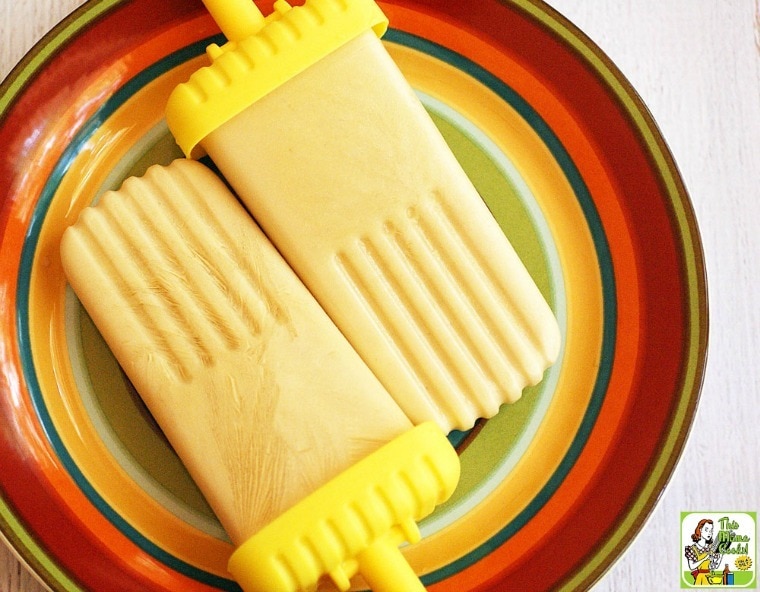 Warm weather means it's time to make Greek Yogurt Popsicles! Eating one makes me feel like a kid again.
This frozen yogurt popsicle recipe also tastes like coffee yogurt, which I love.
I also love that they're a thrifty way to use up leftover morning coffee. I hate throwing it away and don't always feel like making iced coffee every day.
Plus, these pops are packed with protein from the Greek yogurt making them a terrific afternoon pick me up treat.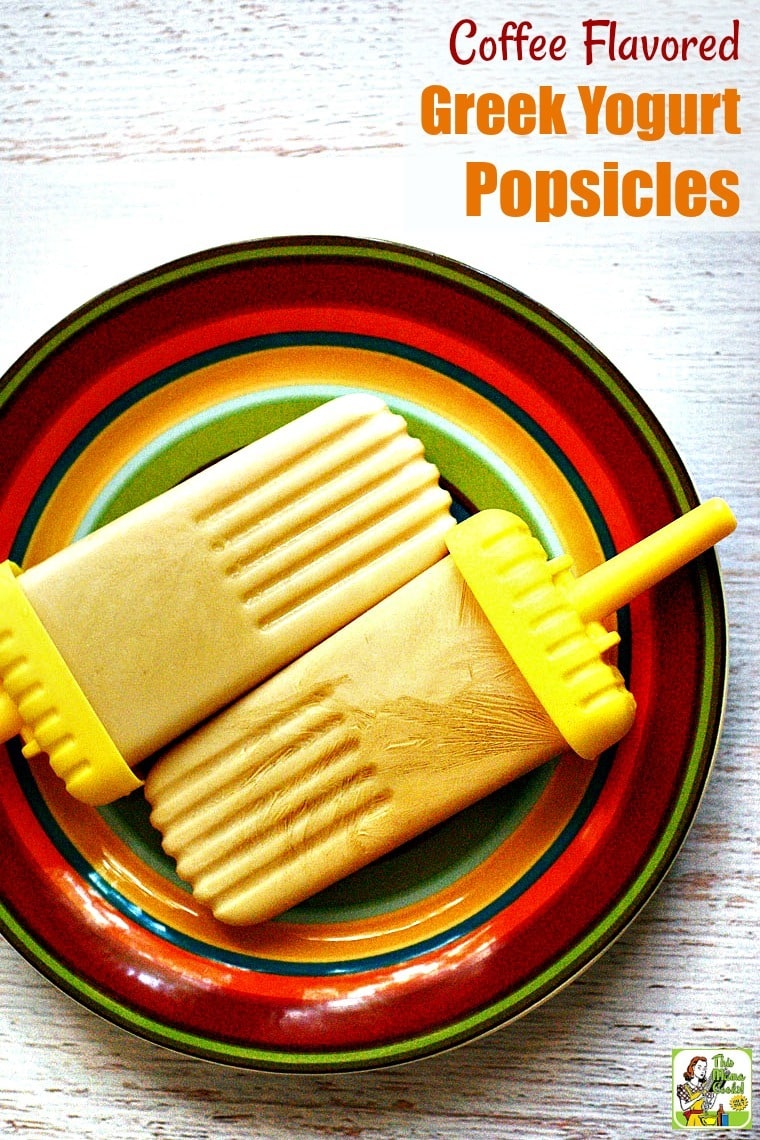 This Mama's tips for making Greek Yogurt Popsicles
I used Yellow Tovolo Groovy Ice Pop Molds to make my coffee flavored homemade yogurt popsicles. There are also Green Tovolo Groovy Ice Pop Molds.
Tovolo makes all shapes and sizes of ice pop molds. I own several but like the Groovy and the Star Tovolo Star Pop Molds the best.
I also like the Norpro Frozen Ice Pop Maker since the resulting pops have an old-fashioned feel because of the wooden sticks.
But you're always having to buy new sticks, which is a pain. However, with the Tovolo ones, you just wash and reuse them, which seems more sustainable.
Freezing ice pops: Depending on your freezer, you're going to need at least 4 to 6 hours to get your popsicles nicely frozen. I feel that overnight freezing is the best way to go. You just need a little more patience!
Removing pops from the molds: this can be tricky. The best way is to run the molds under warm water for 10-15 seconds. Then carefully and s-l-o-w-l-y remove each popsicle. If they're not budging, run them under the warm water for a few more seconds.
But don't turn the pops into a puddle! (If they've melted too much, just put them back into the mold. Then stick them into the freezer for an hour. Or go , what they hey, and devour them immediately!)
You can then place the released popsicles back into the freezer for later (place them in a ziplock baggie so they don't pick up any weird flavors from the freezer) or eat them immediately.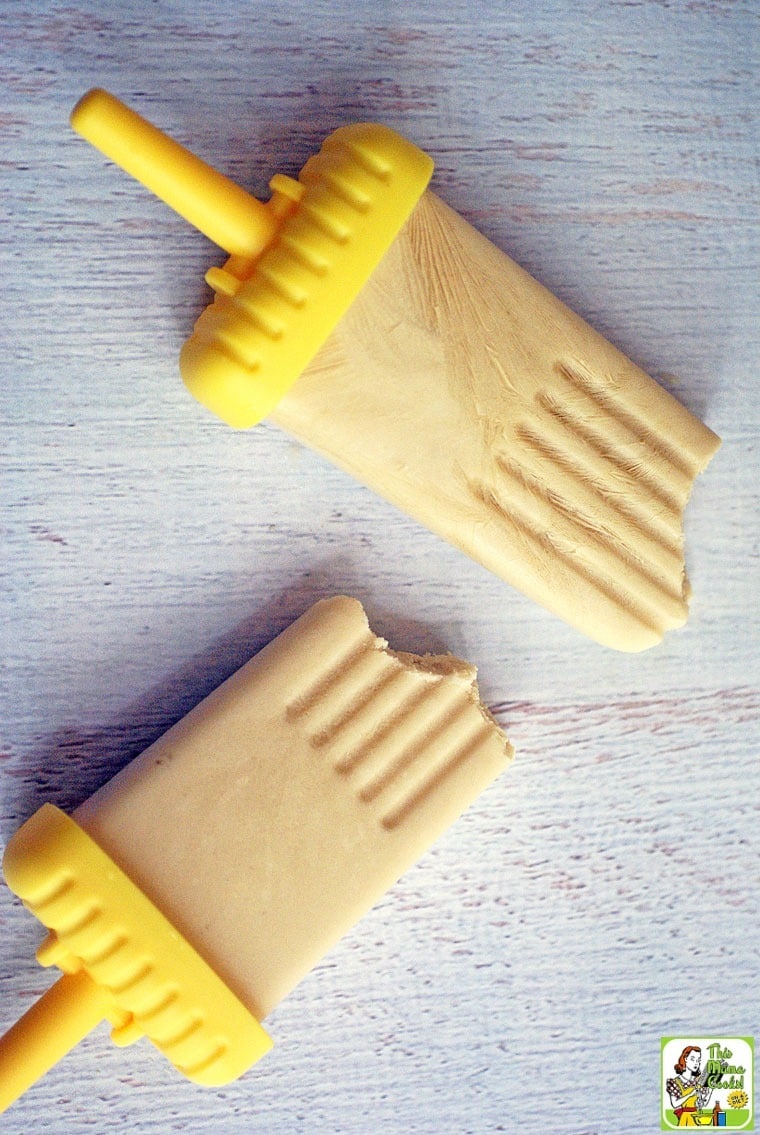 More ways to flavor your yogurt popsicle recipes
Feel free to change my basic yogurt popsicle recipe by using your favorite sugar free coffee creamer flavor or a flavored coffee.
Or make your coffee stronger by adding some espresso powder. Though if you do that, you may want to make these Greek yogurt popsicles adult only!
You may want to make any coffee popsicles adult only depending on your kids' sensitivity to caffeine. No reason to keep the kids going like Energizer bunnies all day and night!
Add some berries, bananas or protein powder for a nutritional boost. I especially love Orgain Organic Protein Plant-Based Powder. Either vanilla or chocolate protein powder would be yummy. I add this type of protein powder to my Berry Smoothie.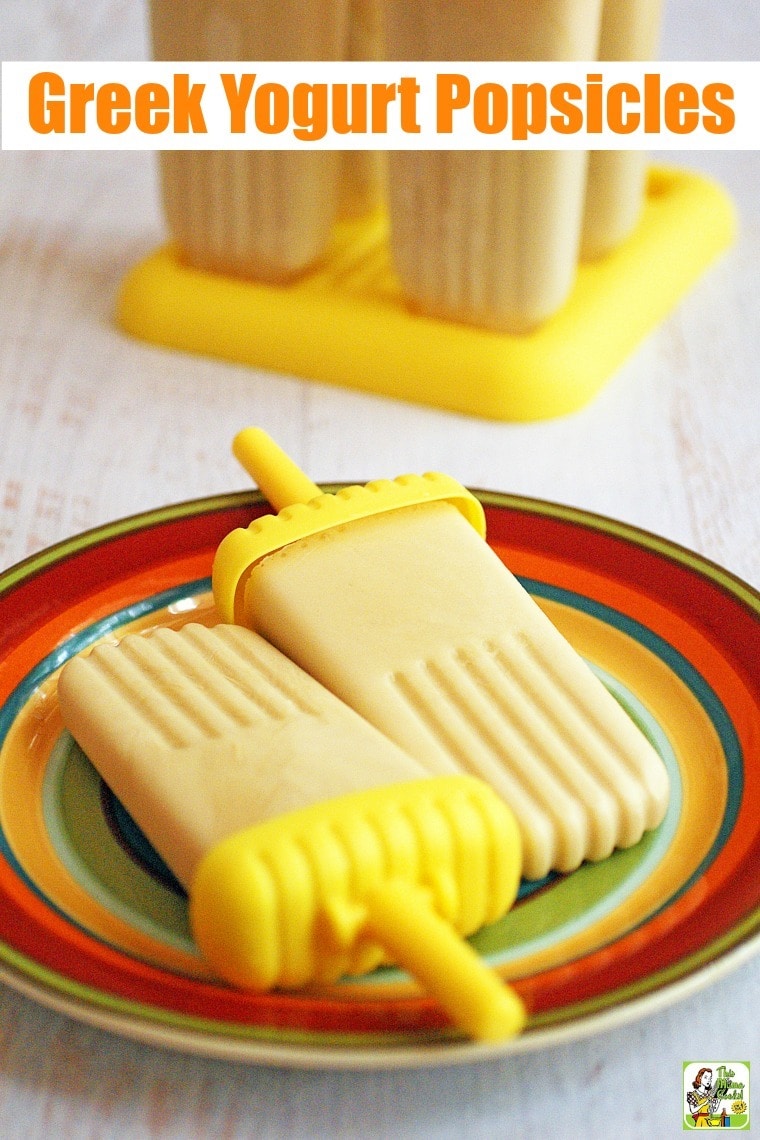 Other ways to use leftover coffee when you're tired of making iced coffee:
Easy Sugar Free Coffee Granita
DIY Coffee Scrub (for the leftover grounds)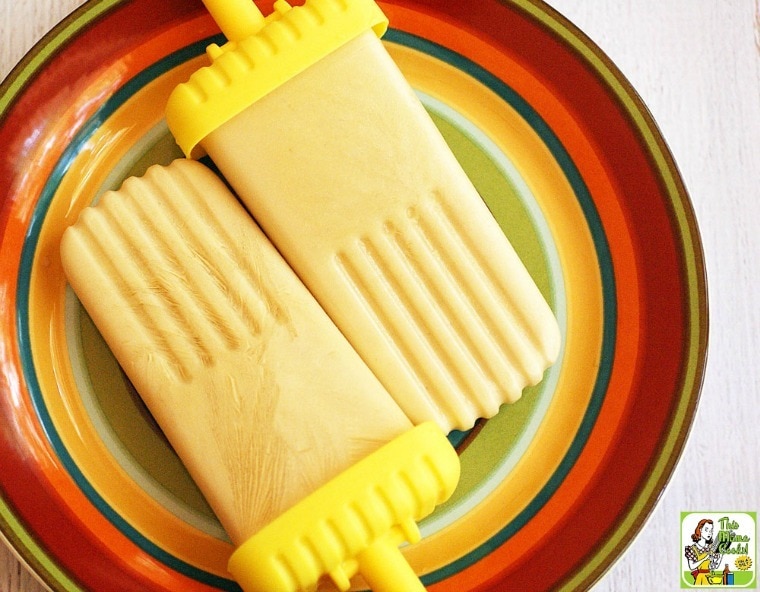 Ingredients
1 (24 ounce) carton

plain, nonfat Greek yogurt

1 1/2 cups

sugar free french vanilla creamer

1 1/2 cups

strong coffee, at room temperature or cooler
Directions
Combine all ingredients in a large bowl. Blend ingredients until combined and there are no lumps of Greek yogurt.
Carefully pour mixture into popsicle molds and place in freezer. Freeze until popsicles are solid.
Servings
:
Makes 12 (1/2 cup) popsicles
Serving size:

1 (1/2 cup) popsicle
Originally published in June 6, 2013 and June 10, 2016. Updated with new pictures and information.