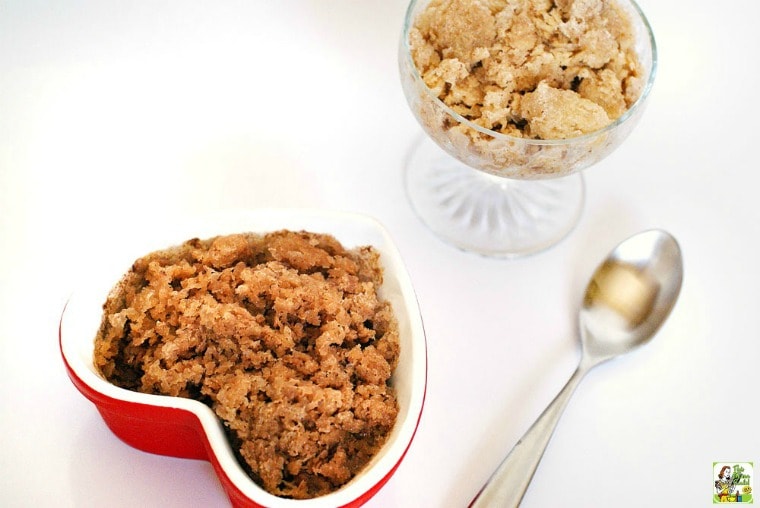 If you're looking for a coffee granita recipe that's also sugar free and dairy free, you're in luck! Due to my food sensitivities to milk as well as a desire to make healthier desserts, I experimented with various frozen treats this summer.
While I do have a ice cream maker, I wanted to try out some simpler recipes for popsicles, paletas and granitas first. That's why I came up with this homemade sugar free granita recipe using coffee.
Granita is the Sicilian version of sorbet, but more course and crystalline. I liken it to shaved ice with grownup flavors.
According to Wikipedia, it's served in Italy more like an ICEE with a straw, unlike how I made it – more frozen and served in a bowl with a spoon.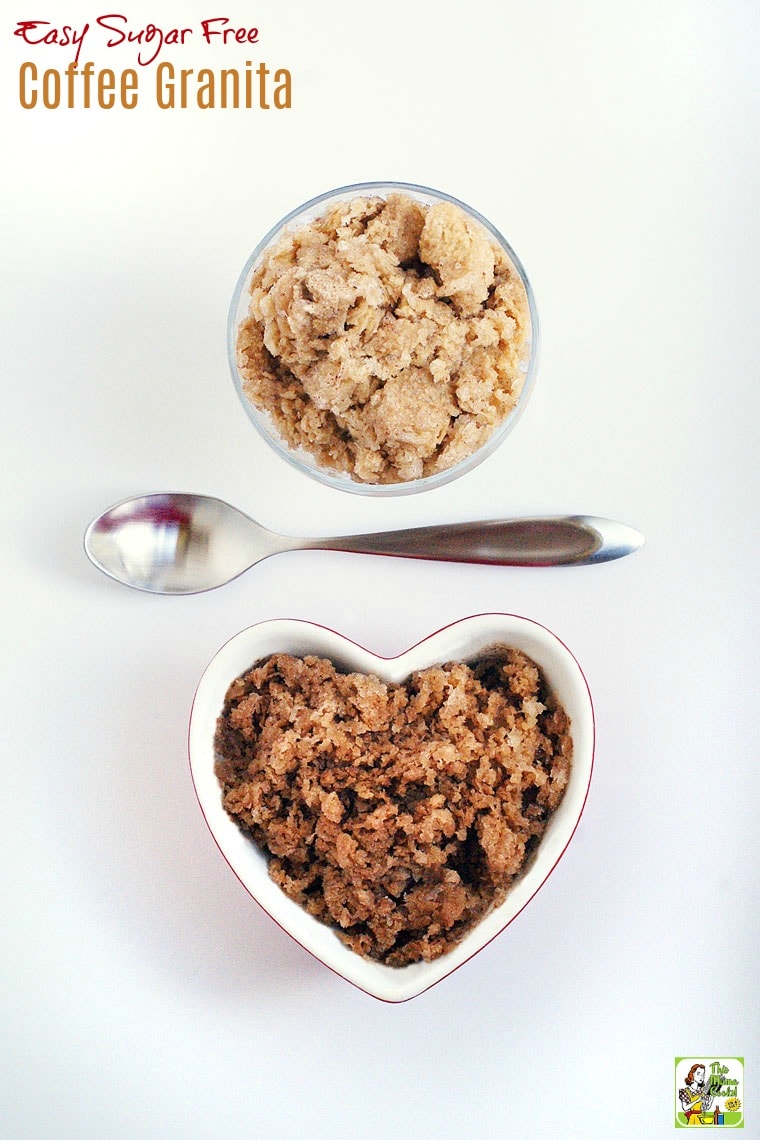 Two ways to make an Easy Sugar Free Coffee Granita recipe
I came up with two versions of a coffee-flavored granitas – one with cinnamon and one with chocolate – using a dark roast coffee. 
The lighter granita is cinnamon and the darker one is made with chocolate.
Both taste like iced coffee to me and are a terrific substitute for high calorie coffee ice cream, one of my favorite fattening treats.
Just a note of warning! This is a highly caffeinated dessert, so be careful feeding it to the kids or treating yourself to a big bowl after dinner.
Unless you all want to be bouncing off the walls that is! Weeeeeeeeeeeee.
This Mama's tips when making your easy homemade coffee granita recipe
Instead of regular cow's milk I used unsweetened light coconut milk to make this easy coffee granita recipe dairy free.
You can also use almond milk or soy milk. A chocolate dairy free milk combined with the cinnamon would be yummy, too!
I sweetened my sugar free coffee granita recipe with monk fruit powder so it's lower in calories.
I like monk fruit since it's a natural no calorie sweetener. However, you can use any no calorie sweetener you like.
If you leave your homemade granita recipe in the freezer too long and it has frozen solid, leave it out on the counter for a while to soften up before scraping.
Or you can break up the block of granita in your food processor. Return it to the pan and freeze for 30 minutes to firm up. Then scrape, flake and serve.
Worried about the caffeine? Use a decaf coffee.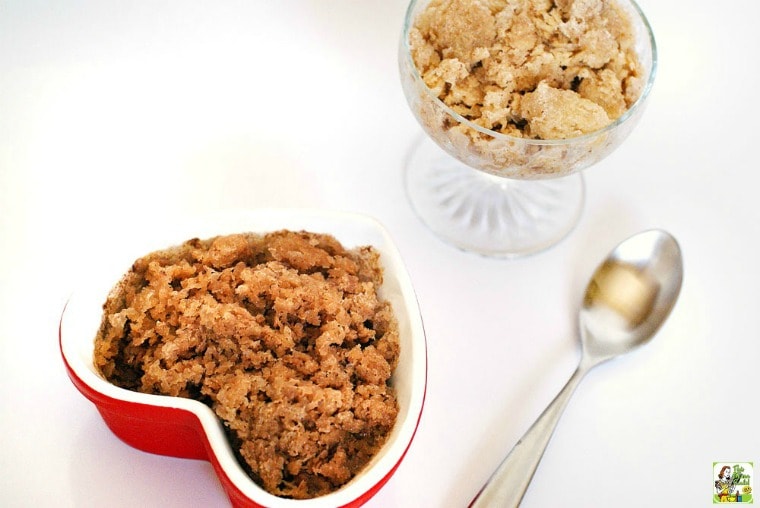 Easy Sugar Free Coffee Granita
Ingredients
2 cups

hot Community Coffee® Signature Blend Dark Roast

1/2 cup

monk fruit powder

1/2 cup

unsweetened coconut milk

1 tablespoon

cocoa powder or 1 teaspoon ground cinnamon

1 teaspoon

vanilla extract
Directions
Place all ingredients in a 9x9x2 metal baking pan and stir until well combined. Place pan in the freezer for 90 minutes.
Remove pan from freezer and stir, mashing any frozen parts with the back of a fork. Cover and freeze until firm, about 2 hours more.
Remove pan from freezer. Using a fork, scrape granita vigorously to form ice flakes. Divide granita among bowls or sundae glasses and serve.
Servings
:
Makes 6 servings
Serving size:

1/6 of recipe