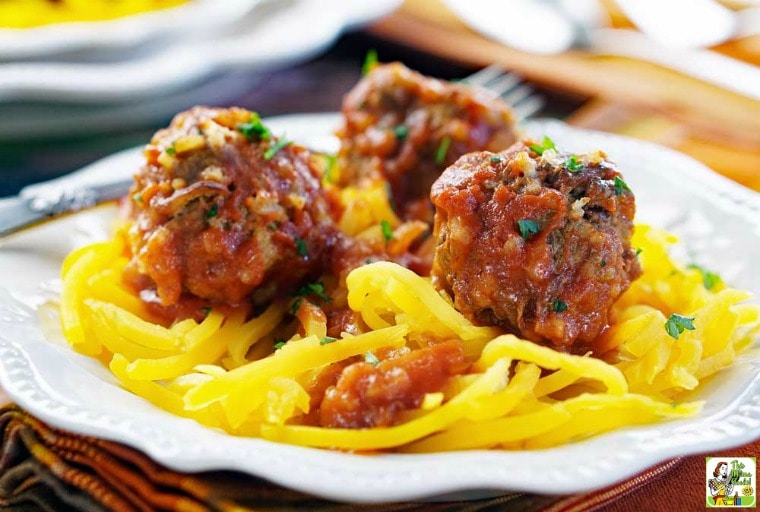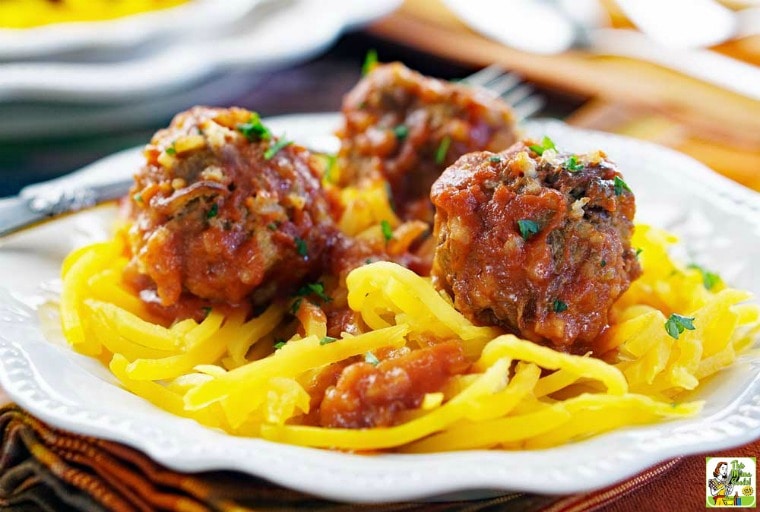 This is a sponsored post written by me on behalf of Vigo Foods. All opinions are 100% mine.
Do you love Porcupine Meatballs? They're a classic comfort food many of us have grown up with.
If you've never had them, they're meatballs filled with rice simmered in a zesty tomato sauce. Since the rice sticks out of the meatballs as they cook, the meatballs look like little porcupines!
And what kid – or kid at heart – doesn't like meatballs? I know I do!
There are two ways to make porcupine meatballs – simmered on the stovetop or in a slow cooker. Since I know how busy we all are this time of year, I've combined the two methods as a crock-pot dish to make it as simple as possible.
These Zesty Slow Cooker Porcupine Meatballs are broiled briefly in the oven to give that fried in the pan, yummy crusty outer crust. Then, you slow cook the porcupine meatballs in the spicy tomato sauce to cook them thoroughly without having to watch over a simmering pan. Less messy, too!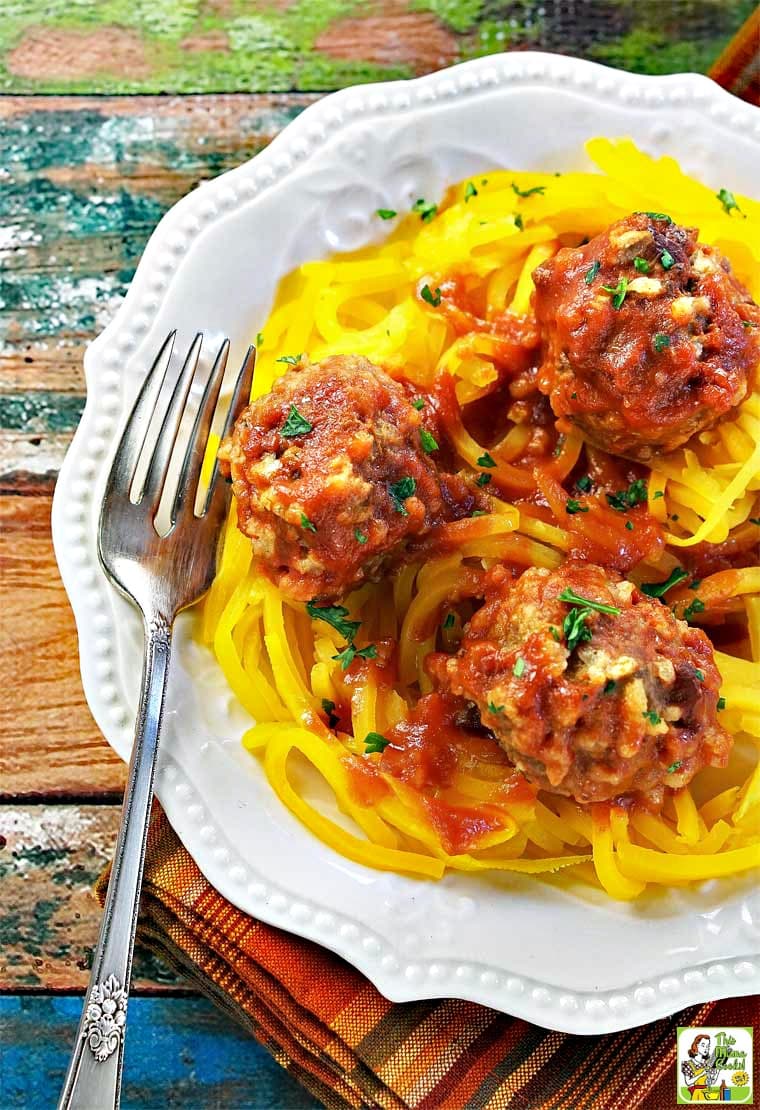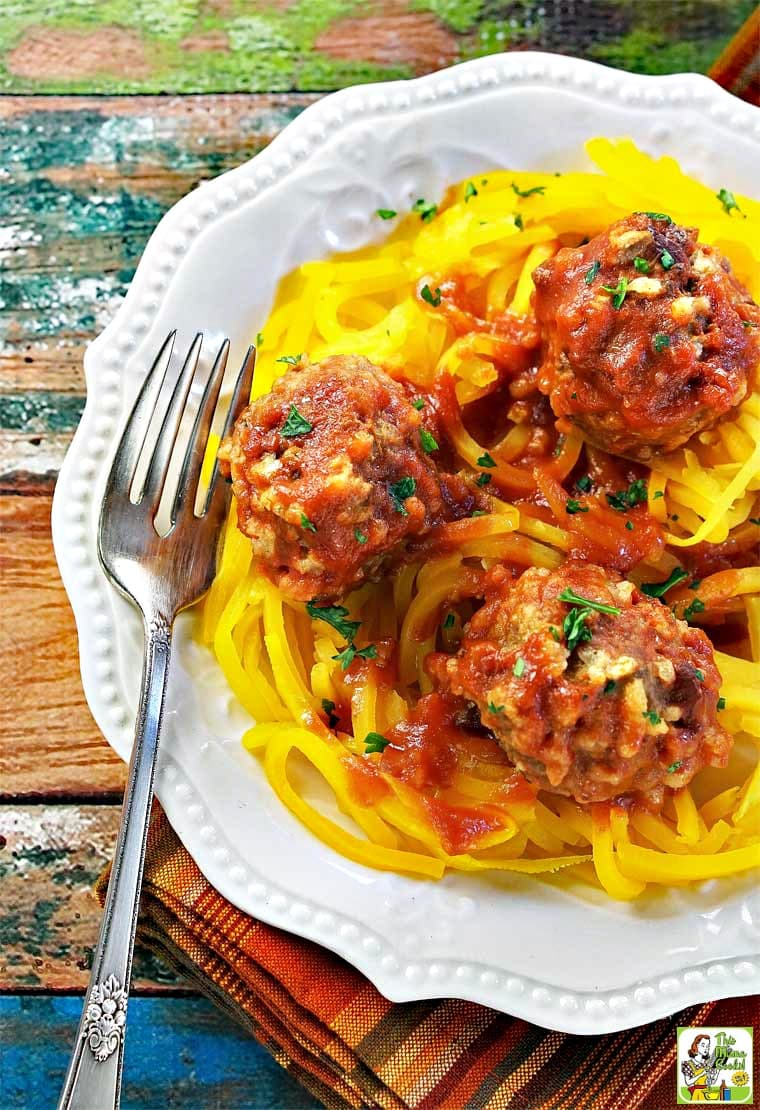 Making a different kind of porcupine meatballs
Inspired by Vigo's line of flavored rice products, I wanted to create a porcupine meatballs recipe with a twist and a Cajun flair. That's why I went with Vigo Red Beans & Rice, an authentic version of the New Orleans classic, as a meatball ingredient.
What I love about using Vigo's rice product in my Zesty Slow Cooker Porcupine Meatballs recipe is that it's already seasoned and full of flavor.
That way you don't have to add much more seasoning to your dish, a bit of a time saver.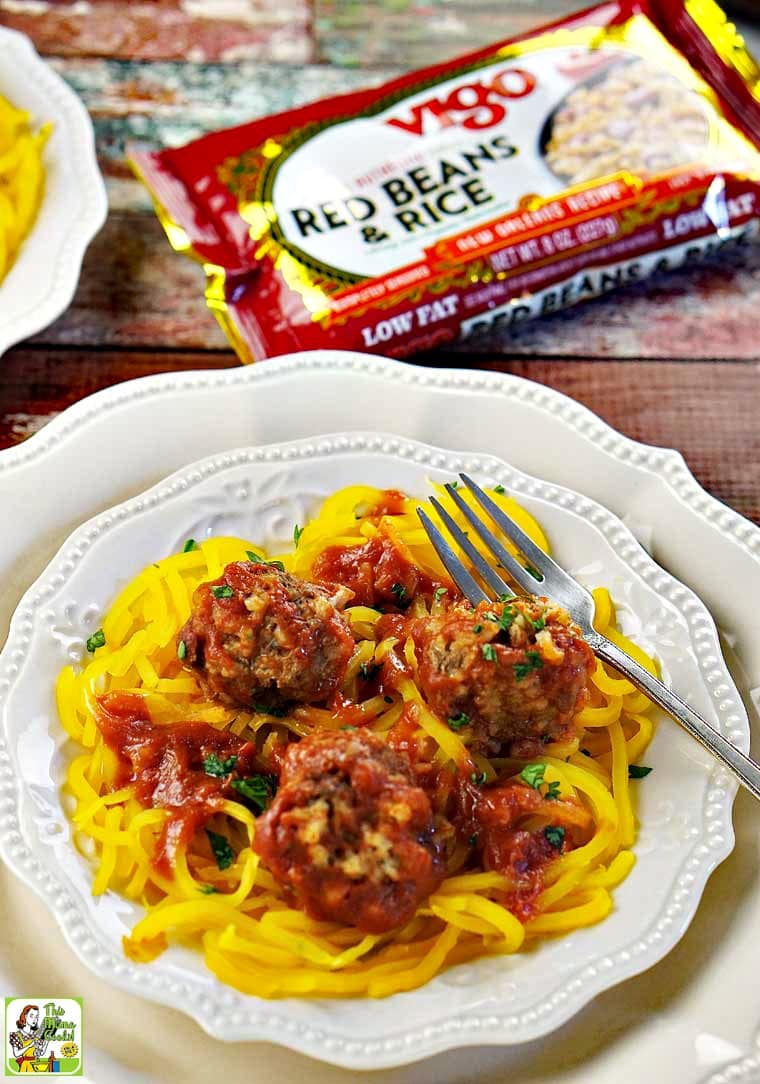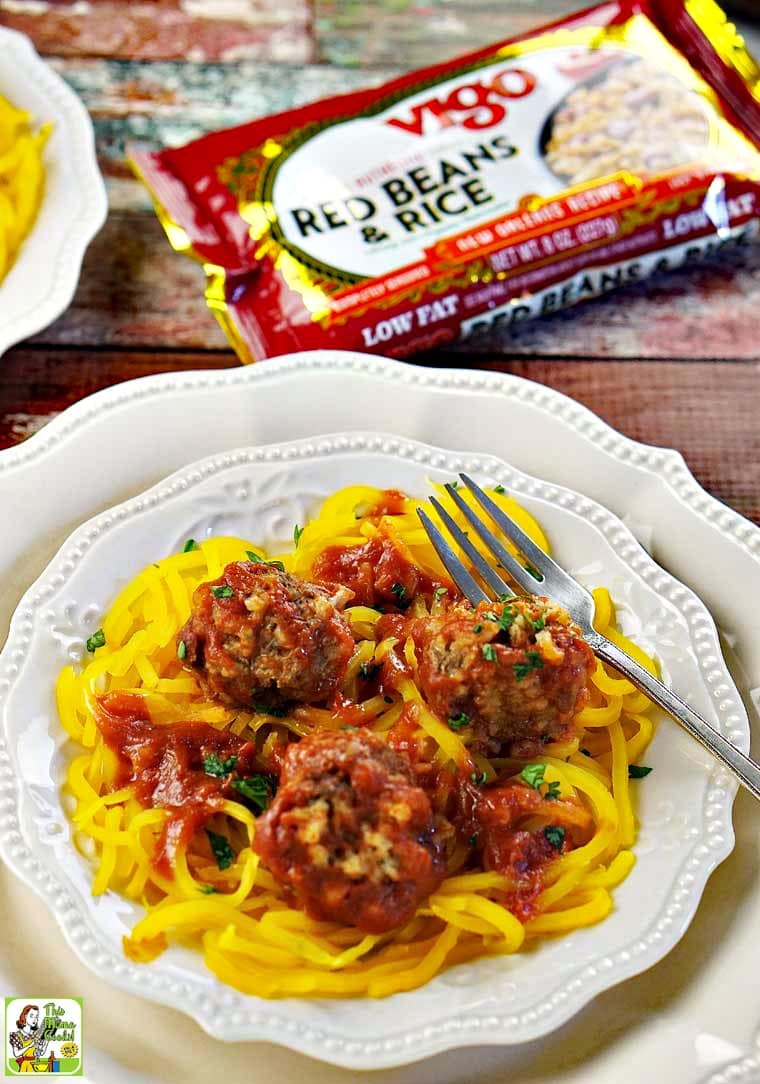 Using Vigo Rice in porcupine meatballs – or any night!
Vigo Red Beans & Rice is easy to prepare, low in fat, and high in taste – perfect for porcupine meatballs or an everyday dinner.
Besides this porcupine meatballs recipe, Vigo Rice is ideal for those evenings when you have little time to prepare a meal, but still want to cook up something delicious and wholesome.
That's because they can be prepared in less than 25 minutes and in a single pot making clean up a breeze. Just add some precooked and heated up sausage or rotisserie chicken that's cut into bite-sized pieces, and you have an amazing meal!
Vigo also makes other products like Vigo Saffron and Vigo Italian Style Seasoned Bread Crumbs, which is perfect to use on my Easy Chicken Cordon Bleu recipe!
Vigo Foods are available at your local supermarket or you can Shop Vigo's Online Store for their terrific products.

This Mama's tips for making porcupine meatballs in a crockpot
To avoid hard rice and beans in the porcupine meatballs (in case it doesn't quite cook all the way through), put the Vigo Red Beans & Rice in a bowl and cover with 2 cups of water. Then, let it sit for at least 10 minutes while you get things ready. That will soften things up and make it cook up better.
Remember to save the soaking water for the sauce as some of the seasoning from the Vigo Red Beans & Rice will remain in the water. You don't want to lose any of that good flavor!
I love using a food chopper to finely chop the onion and parsley. So much faster and easier than using a knife.
The ground beef you use shouldn't be too lean, otherwise, it'll fall apart in your slow cooker. If you're concerned about fat, don't worry. When you broil up the porcupine meatballs, you'll find a lot of the fat will cook off and drip on to the tray. You can blot the meatballs with a paper towel before placing them in the slow cooker too, if you like.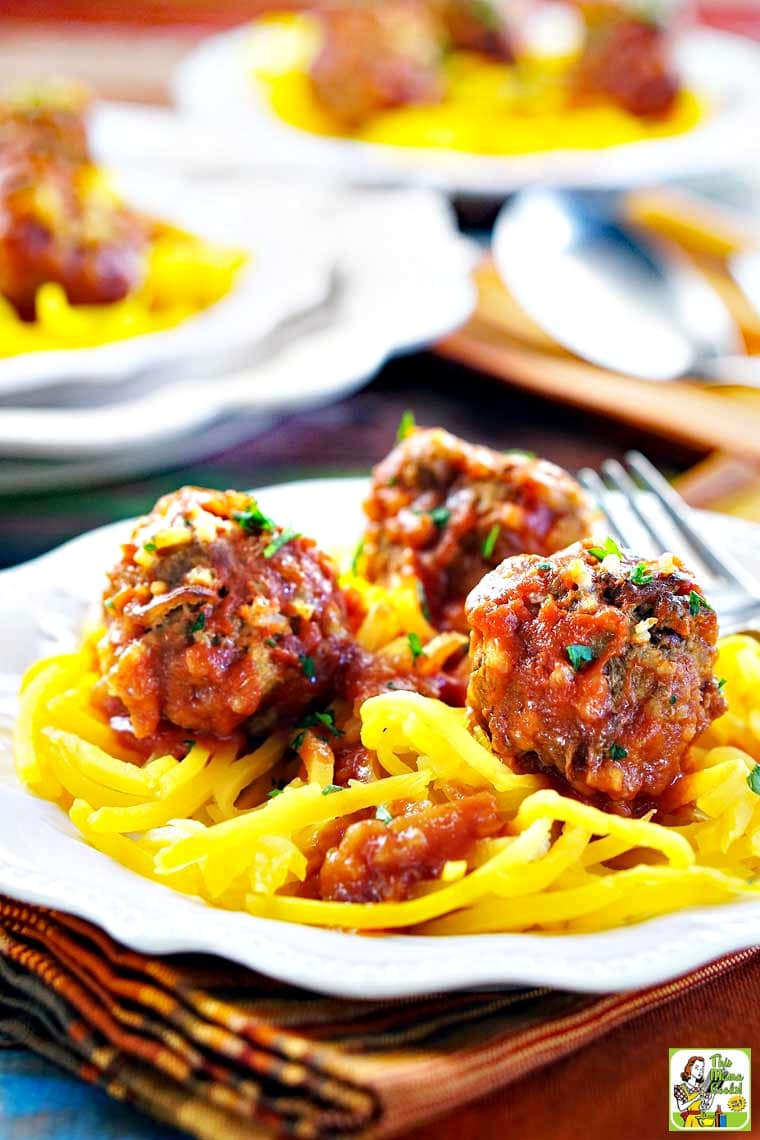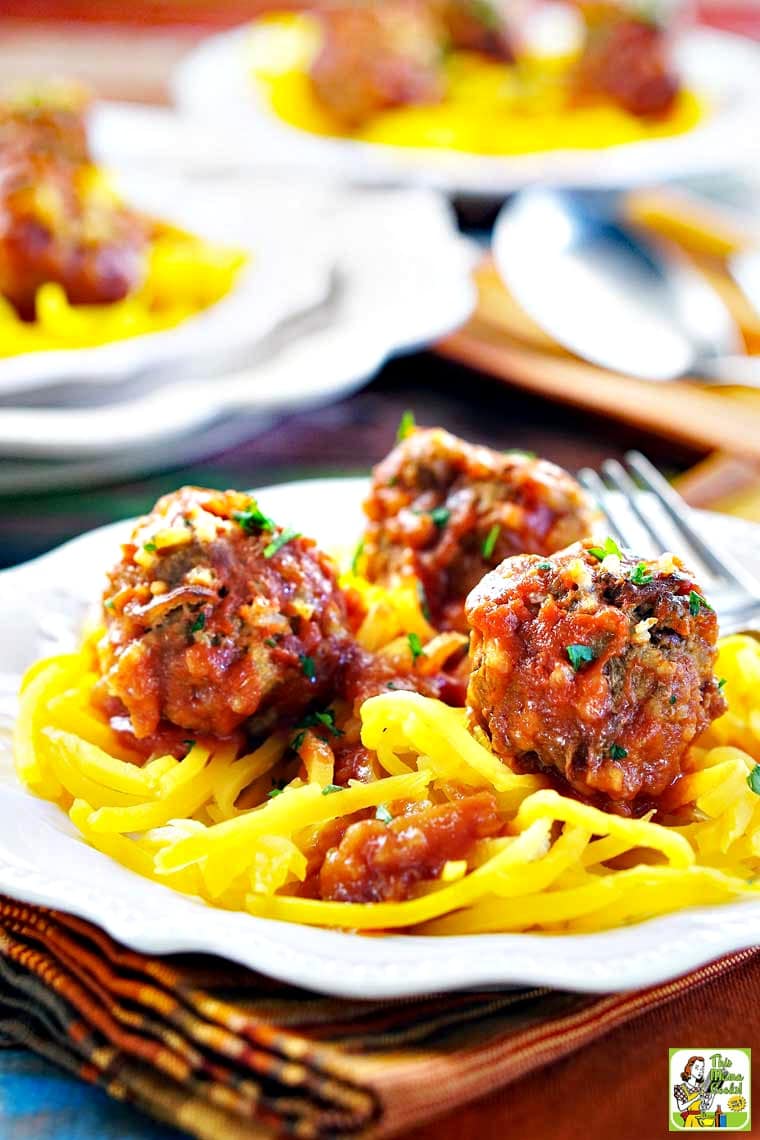 The best way to measure out the porcupine meat mixture is to use a medium spring-loaded ice cream scoop. This way all your porcupine meatballs are about the same size and it helps get the meatball making job done quickly!
Try Vigo Black Beans & Rice in your next batch of porcupine meatballs. Omit the cayenne and use Cuban type spices such as 1 teaspoon each of garlic powder, cumin, and oregano. Instead of the parsley, use finely chopped cilantro. Delish!
Since this porcupine meatball recipe makes such large amount, you can freeze half the leftover meatballs and sauce for another night's dinner. Just defrost in the refrigerator overnight and heat them up in the microwave for a few minutes. Or reheat on low in the slow cooker for a few hours. Super easy!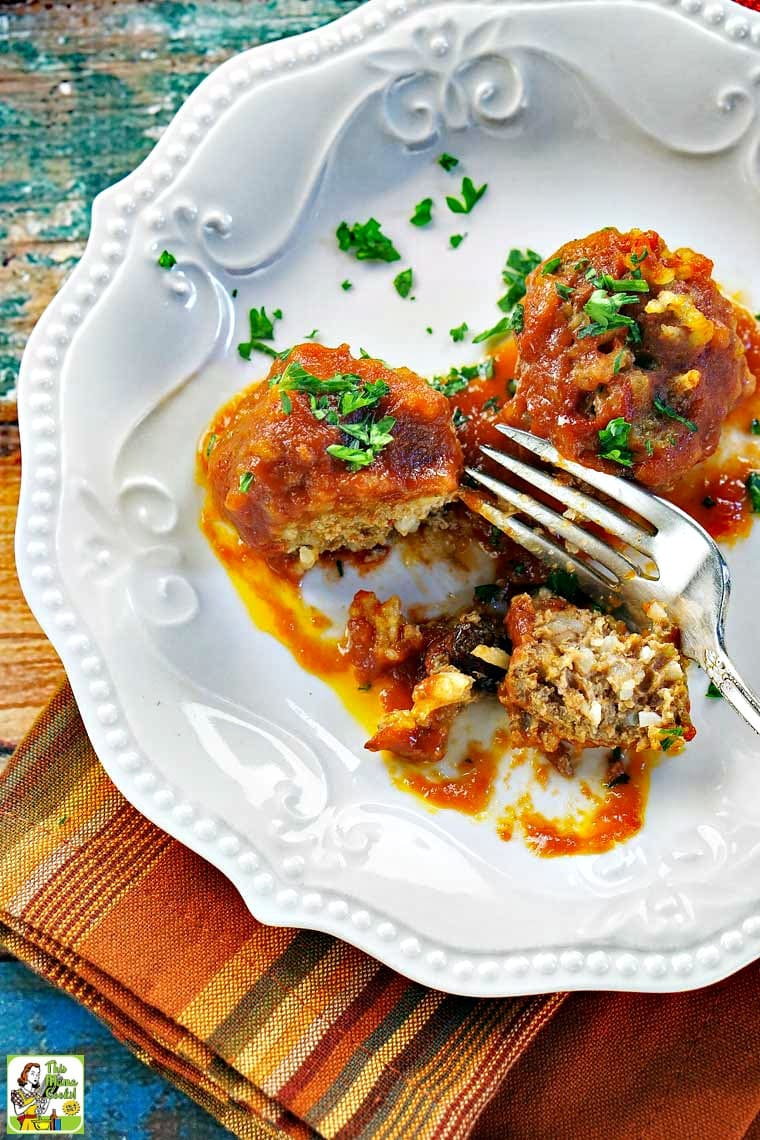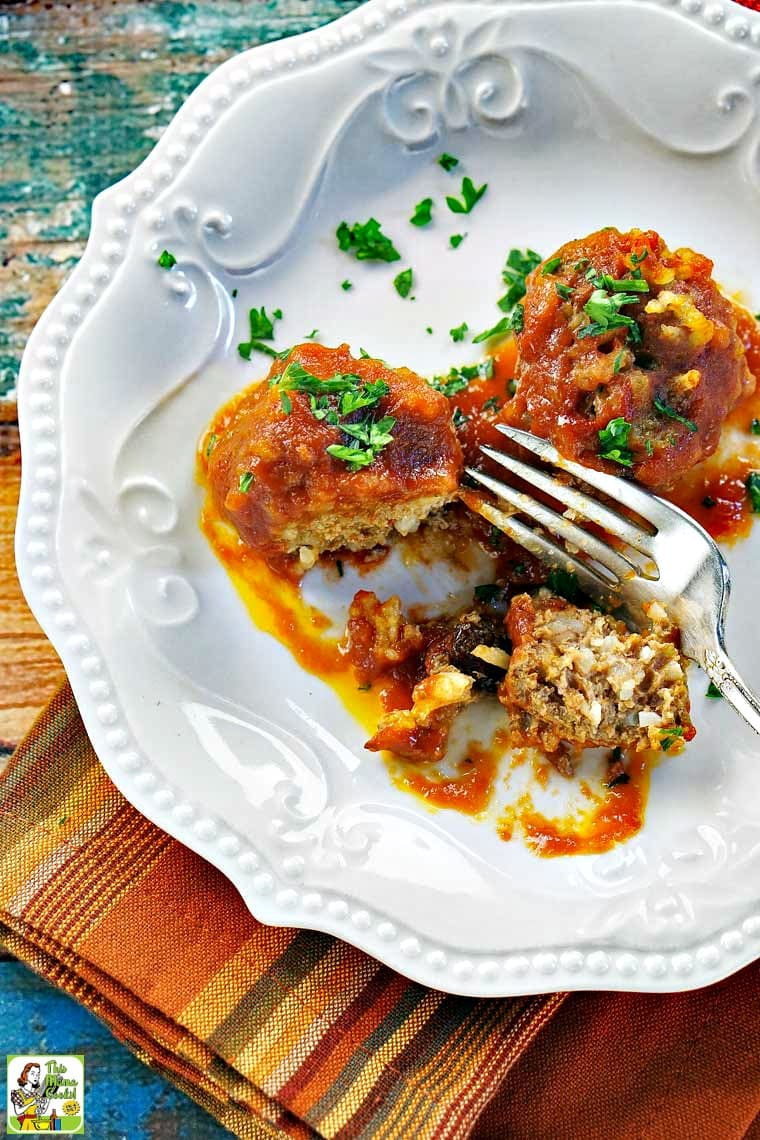 How to serve up Zesty Slow Cooker Porcupine Meatballs
Serve your porcupine meatballs recipe over steamed veggies of your choice. The optional finely chopped parsley makes the dinner even prettier with minimum fuss. Plus, it's a great way to get your family to eat their veggies!
To go with the meatball theme, look for frozen zucchini and squash "zoodles" at your grocery store. Zoodles are spiralized veggie ribbons that are sort of like strands of pasta. They're usually available as "steam in the bag" frozen vegetables and easily microwaved and ready to be served in a few minutes.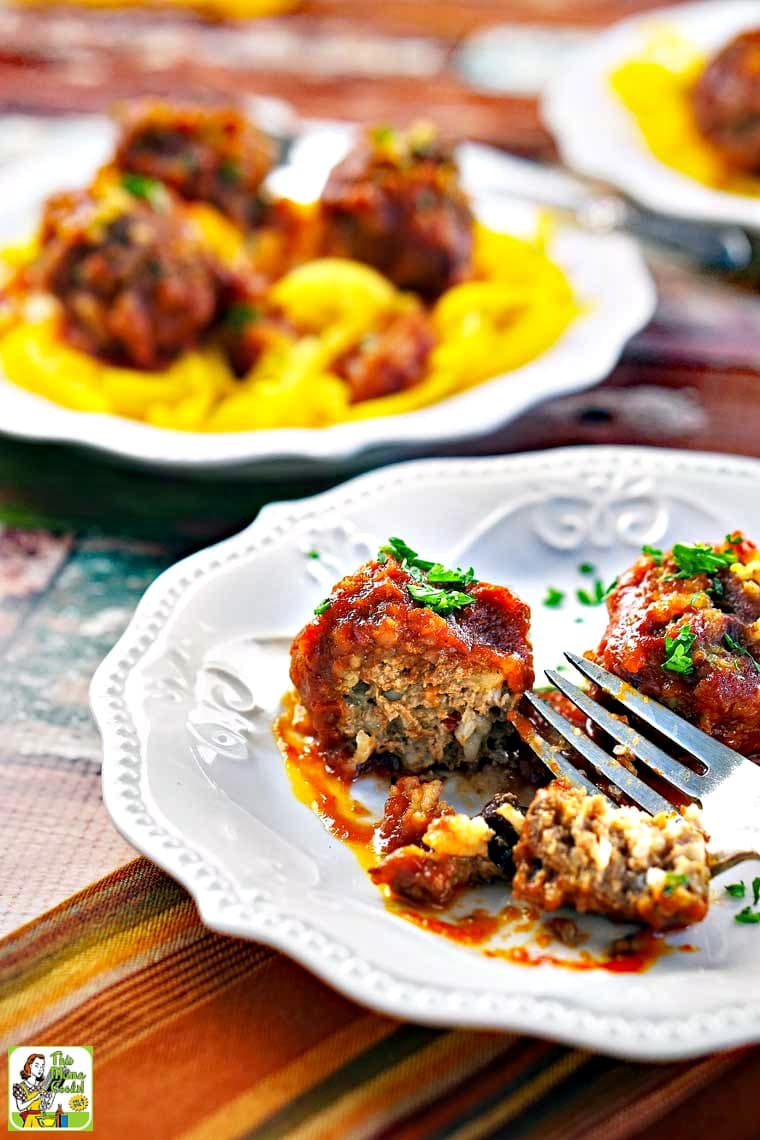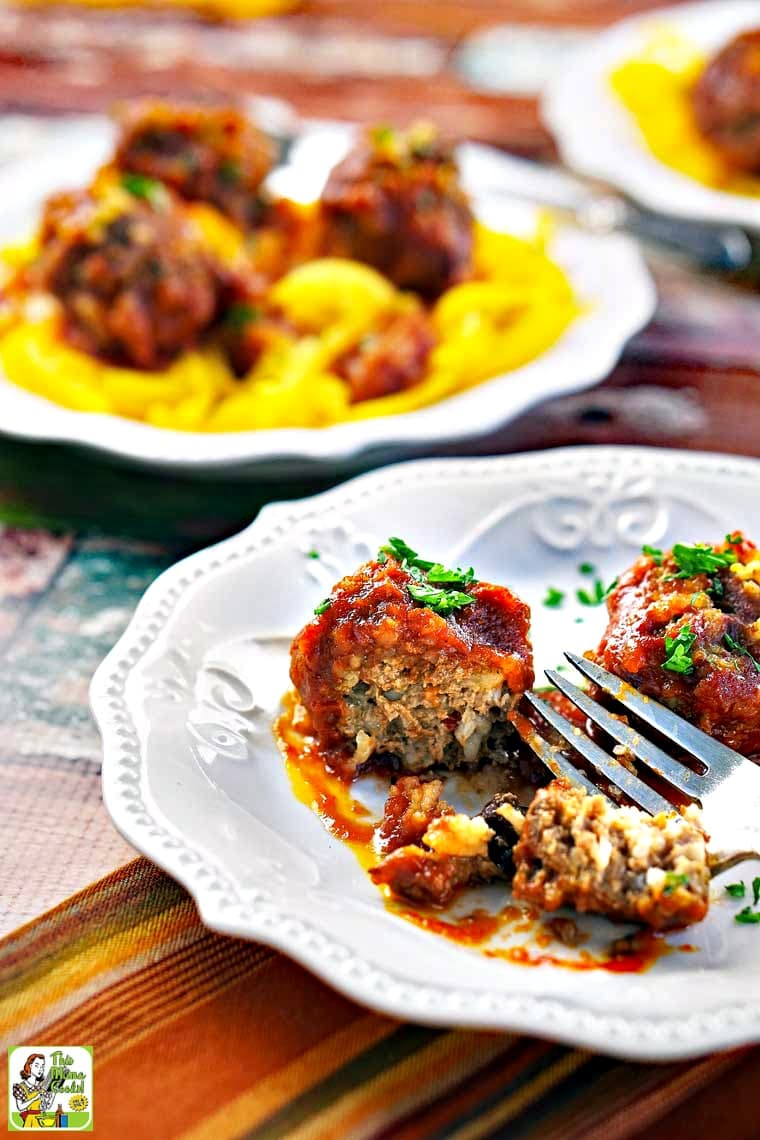 I also like the "riced" squash and cauliflower that you can find in the freezer section. Super quick to microwave up and another pretty way to serve the meatballs. Plus, it's a way to include some wholesome vegetables in your family's diet without them noticing!
Other ideas are steam in the bag French cut string beans, peas and carrots, or another vegetable mix like Normandy or California. All of these easy to serve frozen vegetables have encouraged me to serve veggies more often since I no longer have to wash, peel, and chop.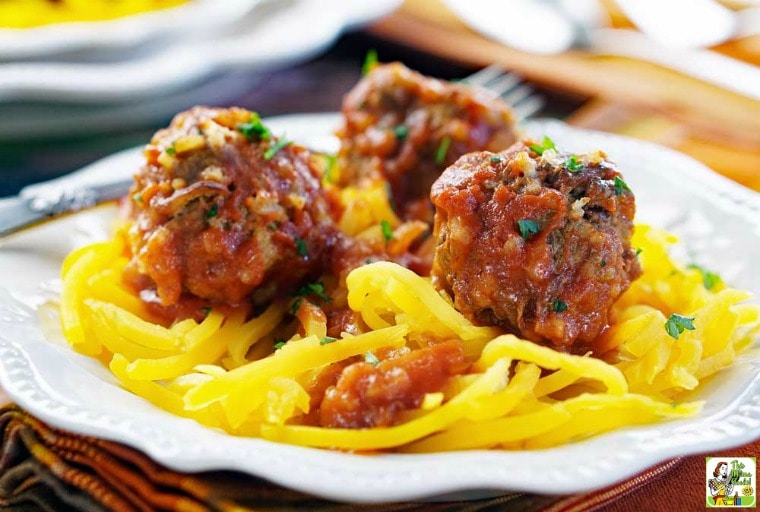 Zesty Slow Cooker Porcupine Meatballs
Serves: 6-12
Ingredients
1

8-ounce package Vigo Red Beans & Rice (uncooked)

2 cups

water

Cooking spray

2 pounds

ground beef

2/3 cup

finely chopped yellow onion

2

eggs

4

15-ounce cans tomato sauce

1/2 cup

brown sugar

1/4 cup

Worcestershire sauce

1 teaspoon

salt

1/2 teaspoon

cayenne pepper

4-5 packages

frozen vegetables, cooked, for serving

Finely chopped parsley for garnish
Directions
Pour bag of Vigo Red Beans & Rice package into a bowl. Break up any clumps of seasoning and mix ingredients so rice and beans are thoroughly distributed. Remove half the beans and rice and save for another time.
Presoak the beans, rice and seasonings in 2 cups of water for 10 minutes. Drain and save the water for the sauce. Set aside the beans and rice.
Place top rack in upper third of oven. Preheat the oven to broil (550 degrees F.) Line two large trays with aluminum foil. Spray generously with cooking spray and set aside.
In a large bowl, combine the ground beef, softened Vigo Red Beans & Rice, chopped onion, and eggs. Mix until just combined.
Shape mixture into 1 1/2 inch meatballs. Place all of the formed meatballs on the tray. Broil the porcupine meatballs in the oven for 3 minutes per side. (This way they firm up and won't fall apart in the slow cooker.) Remove from oven.
Spray a 6-quart slow cooker with nonstick spray or use a crock-pot liner. Add in tomato sauce, water saved from soaking the beans and rice, brown sugar, Worcestershire sauce, salt, and cayenne pepper. Stir until combined.
Place the porcupine meatballs in the tomato mixture. Stir the meatballs gently so they are well coated with the sauce.
Cover the slow cooker and cook on low for 4-6 hours or high for 3-4 hours.
Remove porcupine meatballs from the slow cooker and serve over steamed vegetables.
Garnish with chopped parsley before serving, if you like.
Prep Time:
1 Hour 30 Minutes
Servings
:
Makes 40 meatballs
Serving size:

3-5 meatballs
Vigo Foods Gourmet Gift Box Giveaway
I'm giving away one (1) Vigo Gourmet Gift Box ($50 value)!
This gift box contains a variety of Vigo's amazing food products that anyone who loves to cook (or eat) will love. Win it for yourself or save it for a holiday gift for the gourmet cook in your life!
To qualify to win, you must comment below on what Vigo rice product you'd like to try:
Commenting is open until December 16, 2018.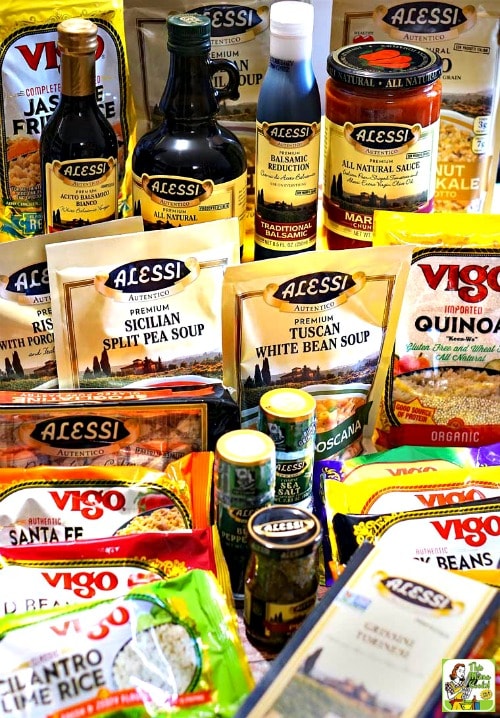 The gift box includes the following goodies:
8 oz Alessi Funghi Risotto
6 oz Alessi Pasta Fazool Soup
6 oz Alessi Lentil Soup
6 oz Alessi Tuscan Bean Soup
6 oz Alessi Split Pea Soup
3 oz Alessi Thin Breadsticks
1.34 oz Alessi Black Peppercorns
2.83 oz Alessi Sea Salt 3.5 oz Alessi Pesto Di Liguria
24 oz Alessi Chunky Marinara
8.5 oz Alessi Balsamic Reduction
8.5 oz Alessi Raspberry Blush Balsamic Vinegar
7 oz Alessi Sfogliatine
17 oz Vigo Extra Virgin Olive Oil
8 oz Vigo Yellow Rice
8 oz Vigo Mexican Rice
8 oz Vigo Jasmine Fried Rice
8 oz Vigo Rice & Lentil Pilaf
8 oz Vigo Red Beans & Rice
8 oz Vigo Jambalaya
8 oz Vigo Black Beans & Rice
8 oz Vigo Santa Fe Rice
4 gr Vigo Flavoring
Note: Gift box prize substitutions may be made due to product availability at time of fulfillment.
Official Rules for This Mama Cooks! Giveaways