Last Updated on April 19, 2022 by Anne-Marie
If you're looking to get quickly back into healthy eating, look no further than 25 of the Best Healthy Smoothie Recipes!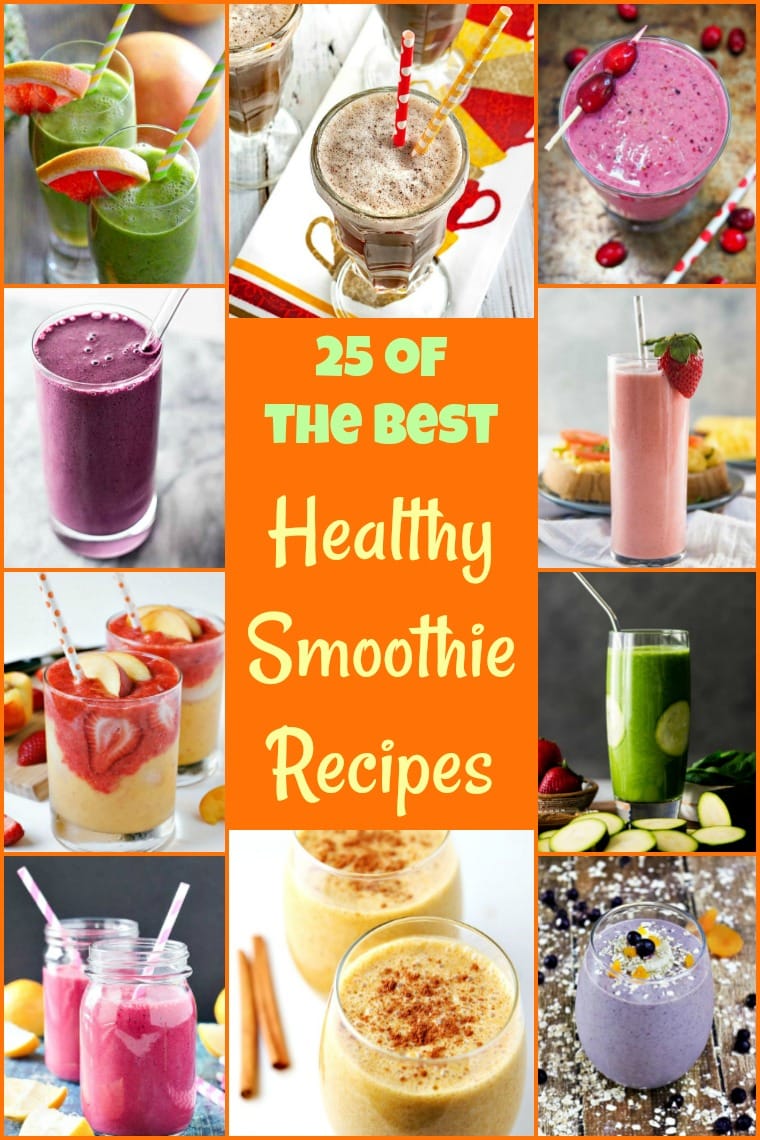 Why these recipes work
These are healthy smoothies that everyone will love sipping.
Click on the links or pictures below to check out healthy breakfast smoothies from some of my favorite food bloggers. I hope you find their smoothie recipe inspiring!
You'll find all kinds from healthy fruit smoothies, berry smoothies, vegan smoothie recipes, vegetable smoothies, and more!
Tips for making the best healthy smoothie recipes
Frozen fruit smoothie recipes are my favorite to make. That's because you have the convenience of already washed and cut up fruit ready in your freezer any time you want to blend up an easy smoothie.
Plus, adding pieces of frozen fruit with just a bit of milk (or alternative milk like coconut milk or soy milk) in your blender makes a quick and easy batch of healthy breakfast smoothies.
Make healthy smoothie recipes in the right blender
If you love making healthy smoothies, you should look into investing in a high speed blender.
I love my Blendtec Classic Blender. It crushes ice and makes smoothies like a champ.
Two other healthy smoothie recipes that I love to make for breakfast or as an afternoon snack are Oatmeal Smoothies and Protein Packed Berry Smoothie. Both are perfect to enjoy on the go in a blender bottle.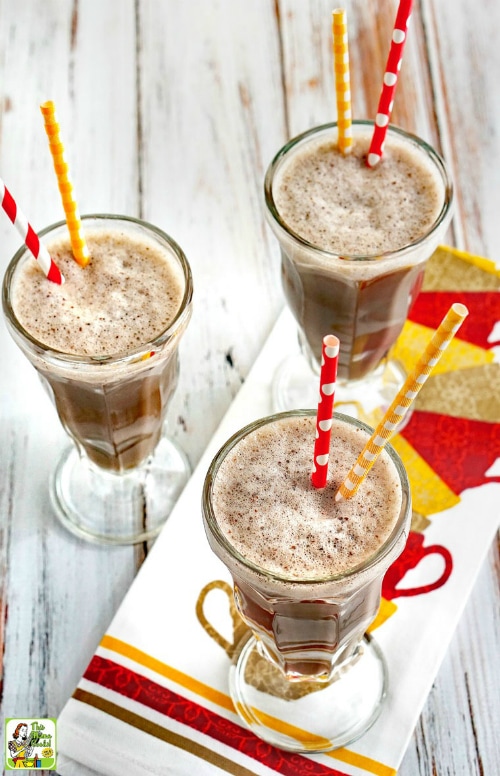 Coffee Breakfast Smoothie from This Mama Cooks! On a Diet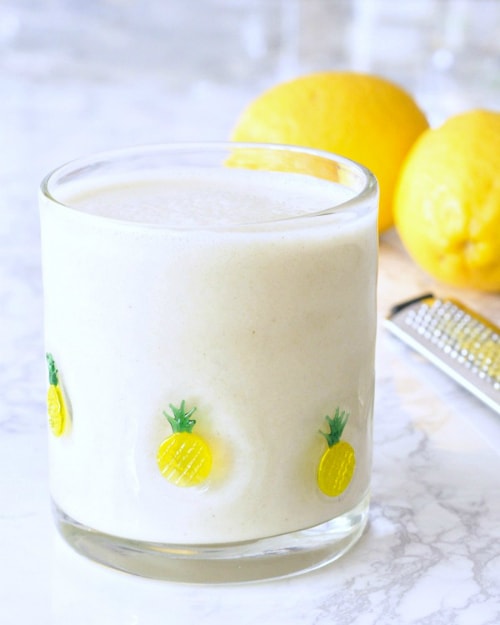 Light Bright Lemon Smoothie from Spabettie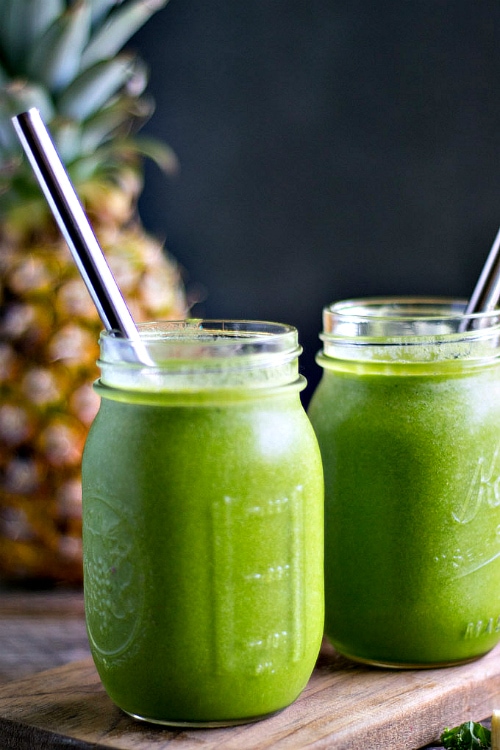 Green Powerhouse Summer Smoothie from Shane & Simple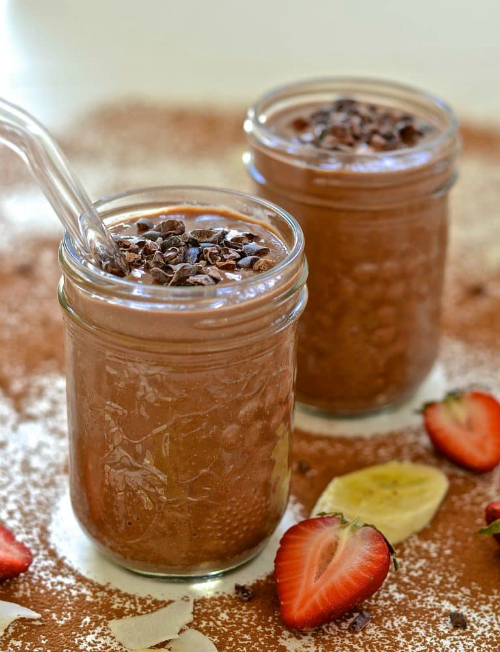 Healthy Chocolate Smoothie from A Virtual Vegan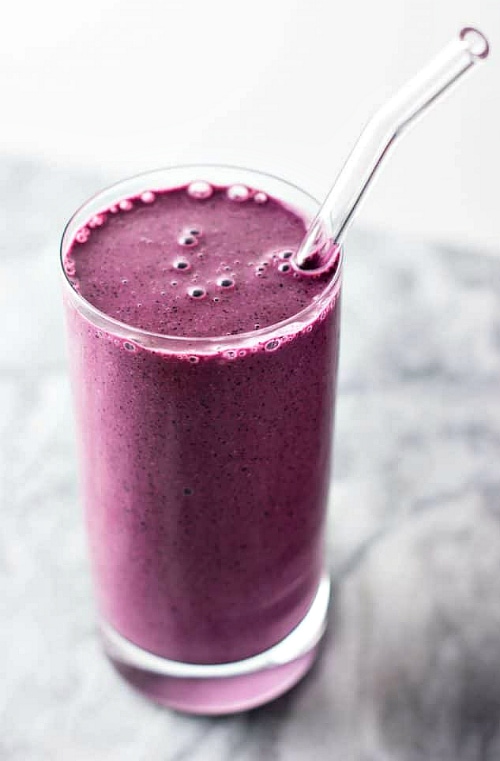 Blueberry Pie Smoothie from Build Your Bite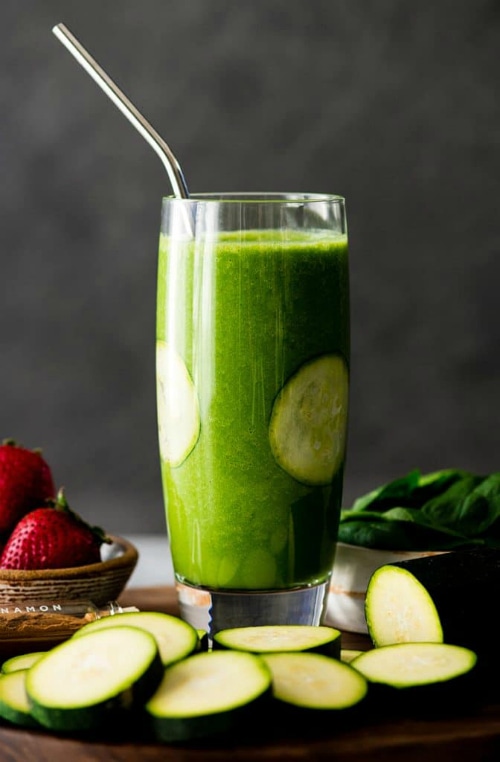 Zucchini Smoothie from JoyFoodSunshine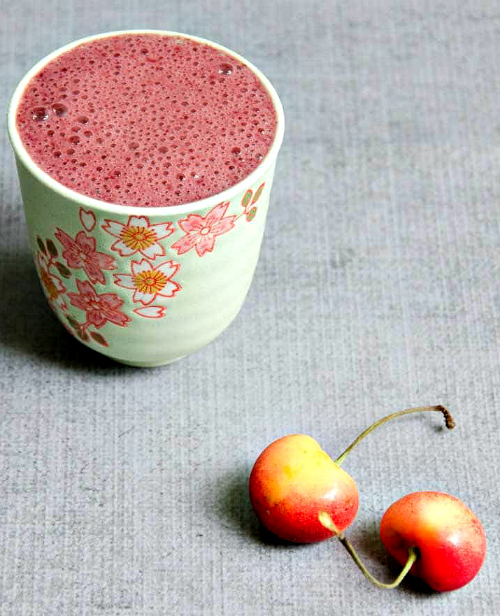 Sweet Dark Cherry Smoothie for Muscle Recovery from Umami Girl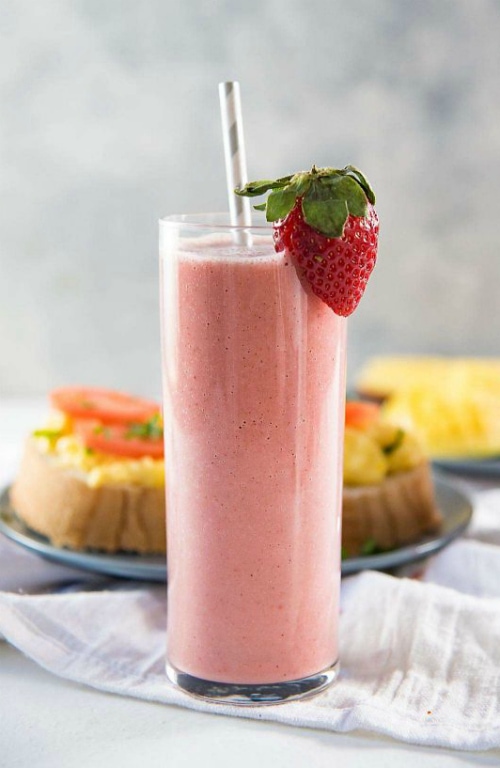 Green Tea Almond Strawberry Smoothie from The Flavor Bender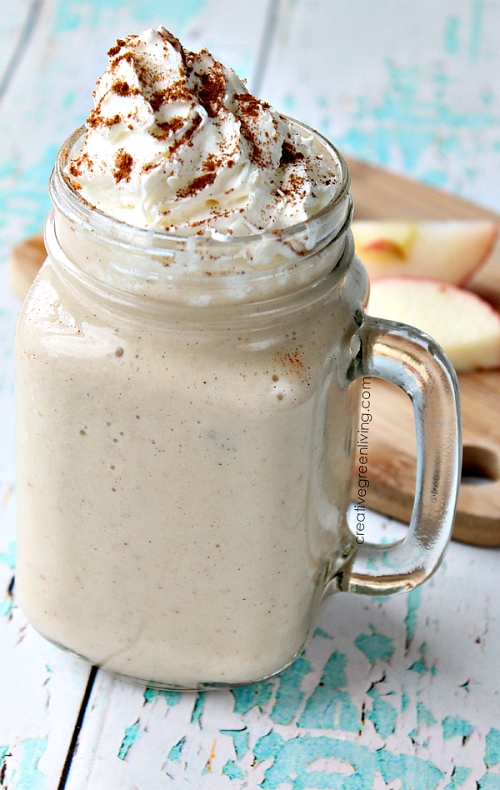 Gluten Free Apple Pie Smoothie from Creative Green Living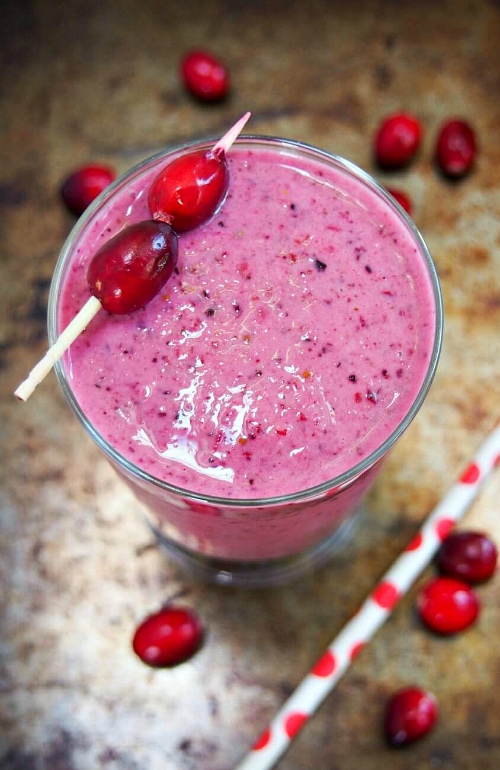 Cranberry Smoothie from Caroline's Cooking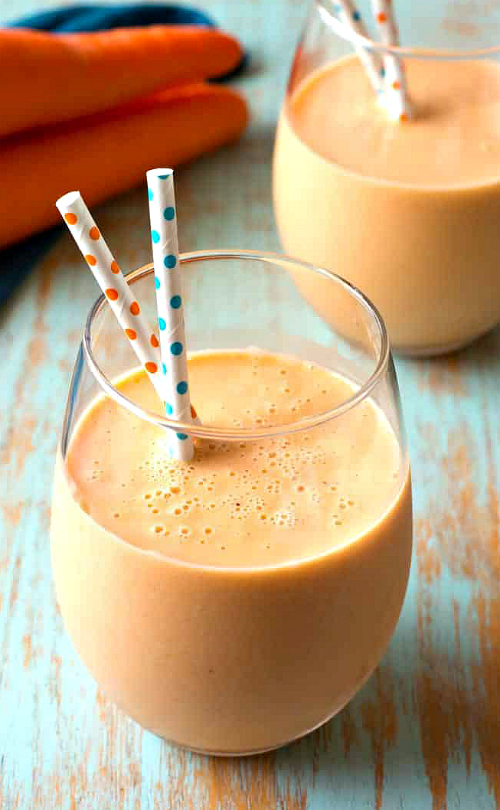 Orange Carrot Smoothie from Kitchen Gidget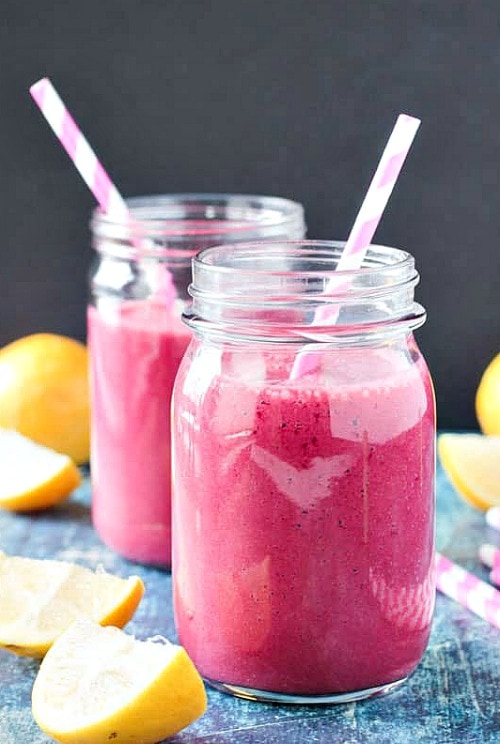 Strawberry Beet Smoothie from Veggie Inspired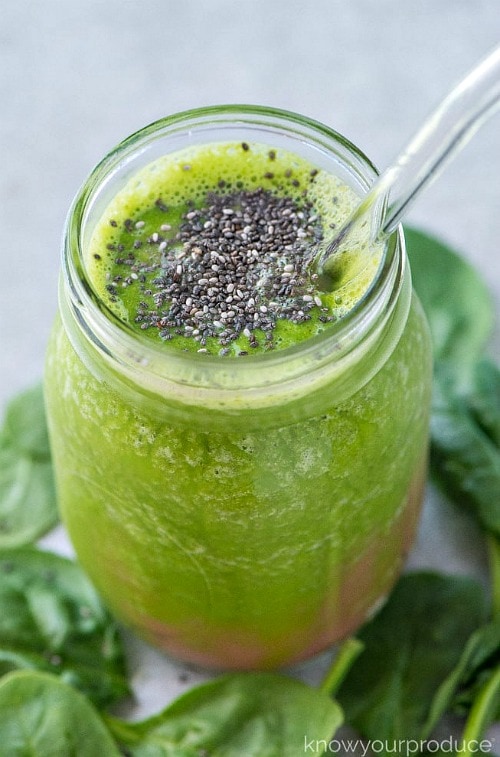 Alkaline Smoothie from Know Your Produce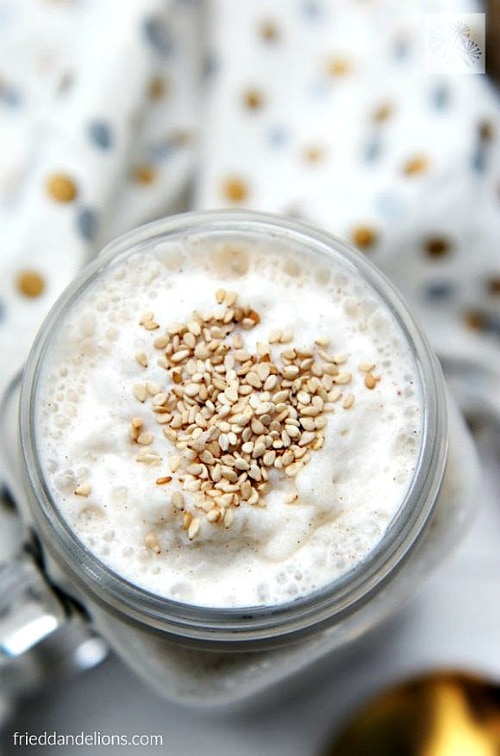 Tahini Date Shake from Fried Dandelions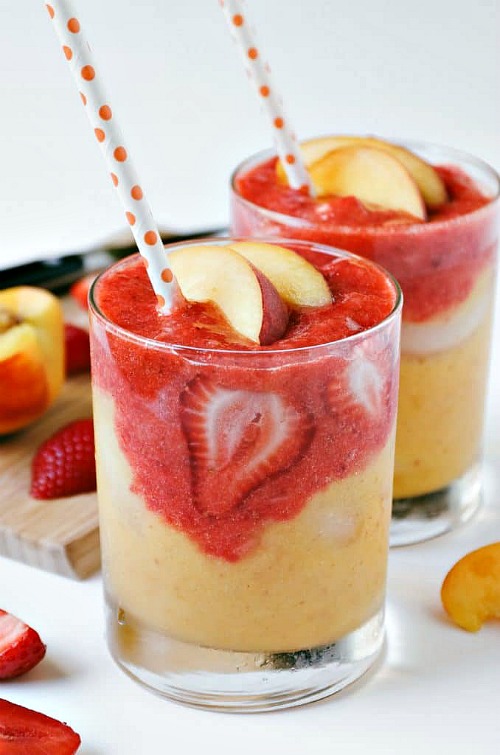 Roasted Strawberry Peach Smoothie from the Forked Spoon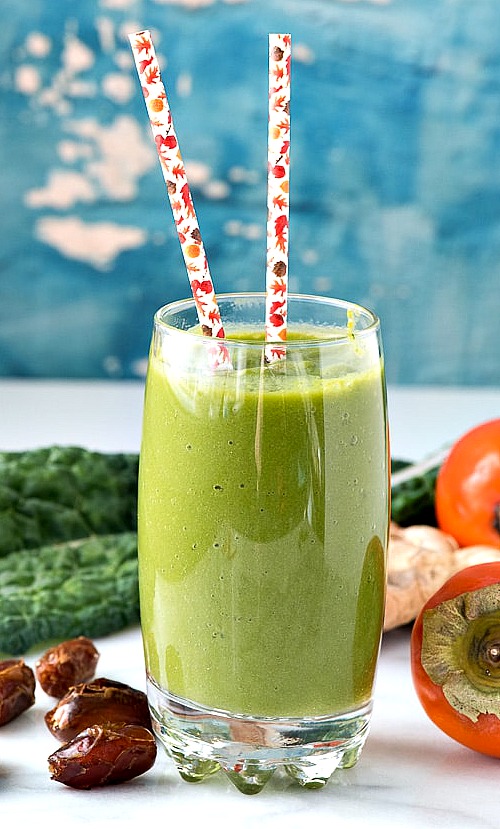 No Fat Pants Persimmon Smoothie from Boulder Locavore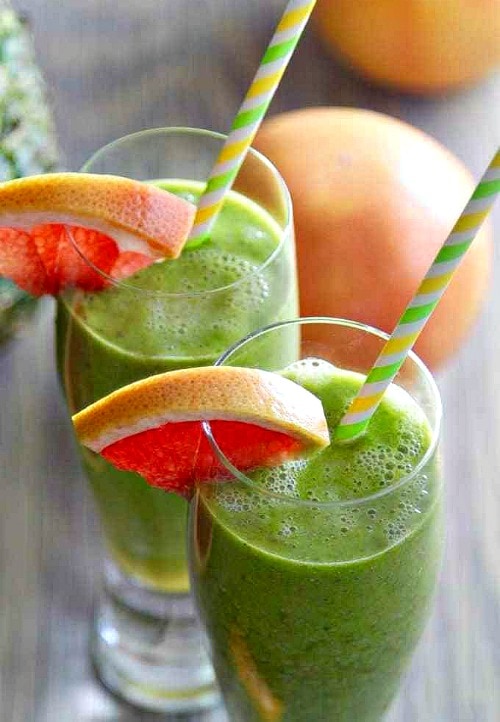 Pink Grapefruit Green Detox Smoothies from Delicious Table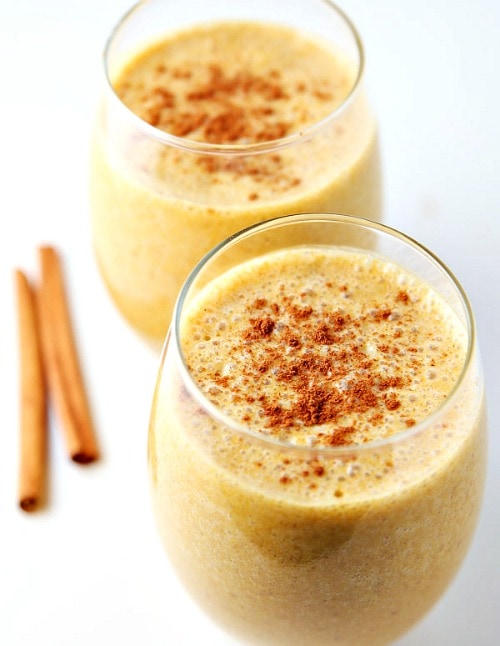 Cinnamon Turmeric Smoothie from Tastefulventure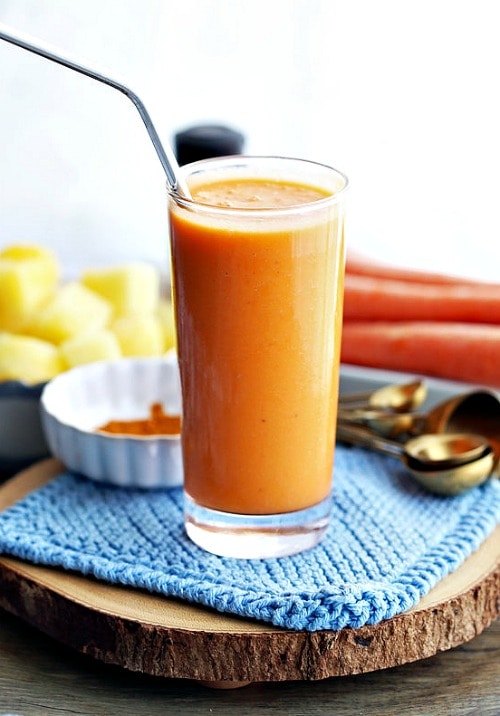 Turmeric Pineapple Carrot Smoothies from Yay for Food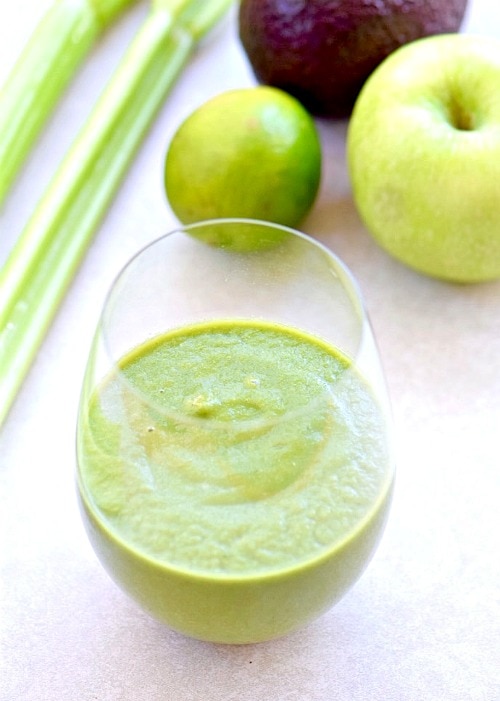 Dandelion Detox Green Smoothie from Tasting Page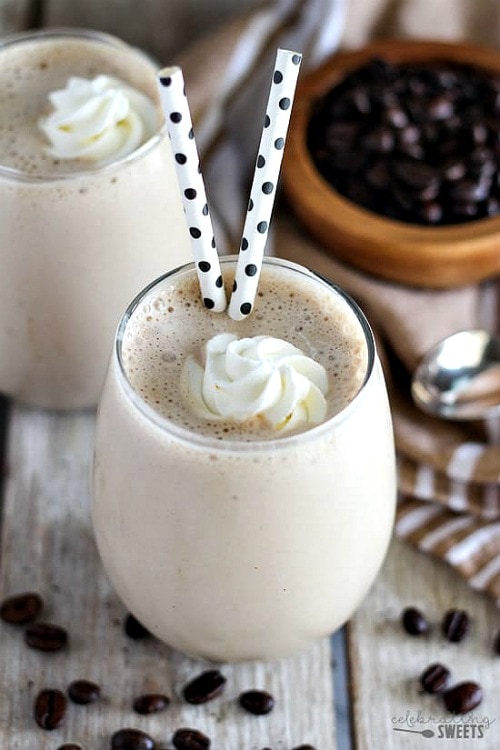 Vanilla Latte Protein Smoothie from Celebrating Sweets
Oatmeal Wild Blueberry Breakfast Smoothie from Savory Spin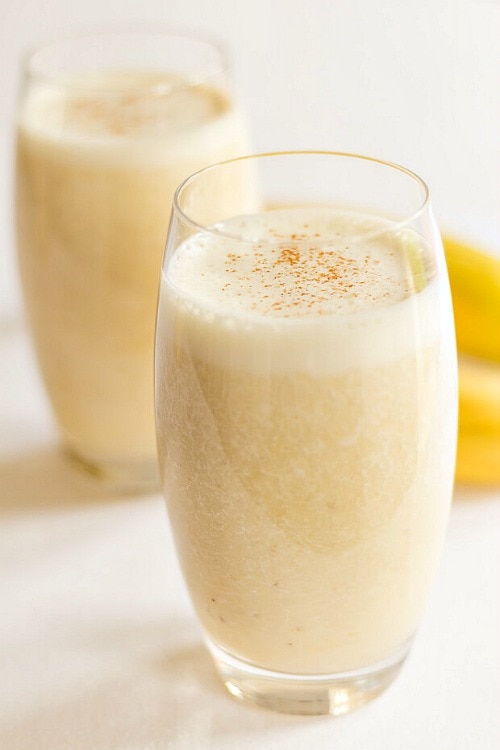 Banana Boost Smoothie from Neil's Healthy Meals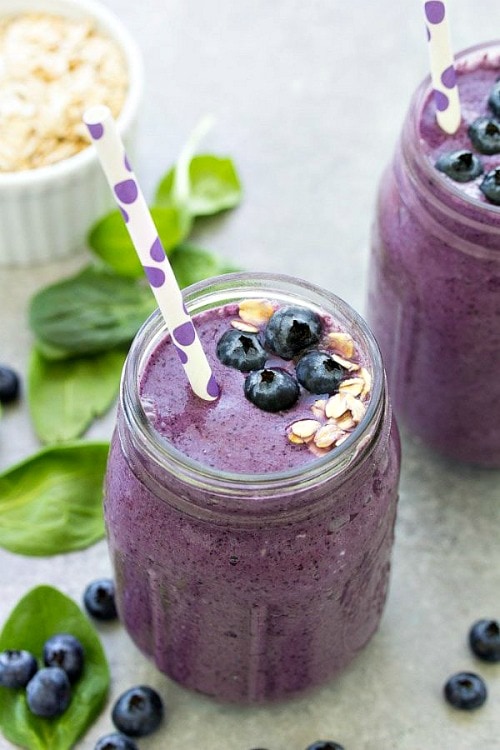 Blueberry Spinach Breakfast Smoothie from Kristine's Kitchen Blog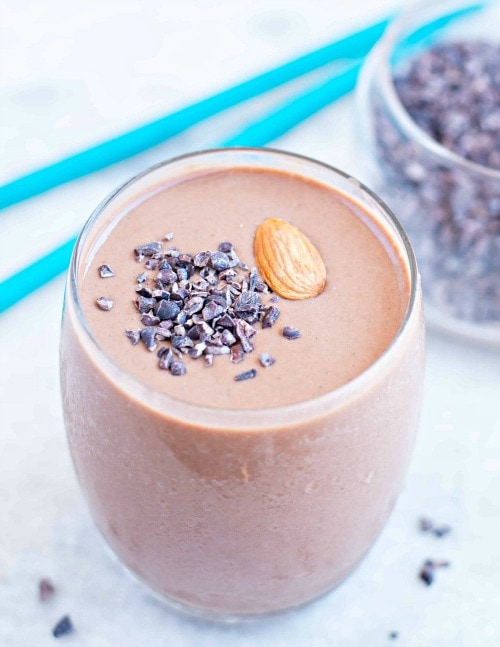 Cauliflower Chocolate Protein Smoothie from the Flavours of Kitchen