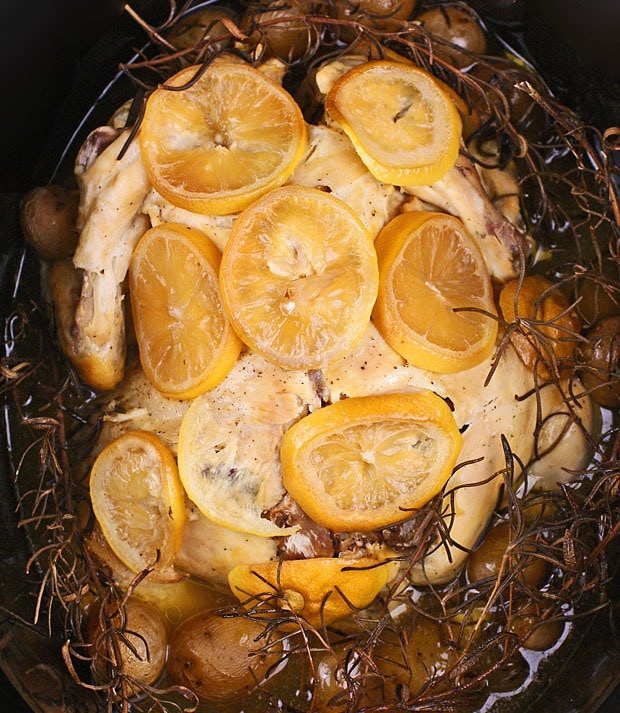 After taking a break for the holidays, I'm once again participating in the Secret Recipe Club. This month's assigned blog was Secrets of the Cookie Princess.
While Colleen, the Cookie Princess, is obsessed with cookie baking, she also likes to cook up other dishes like Chicken Enchilada Soup and Crispy Quinoa Bites, which are two recipes to I've placed on my "To Cook" list.
I decided to make her Crockpot Lemon and Herb Roast Chicken as an excuse to use the whole organic chicken that had been sitting in my freezer for the past few months.
I also chose this recipe since it uses items I always have on hand like fresh rosemary from the garden and garlic.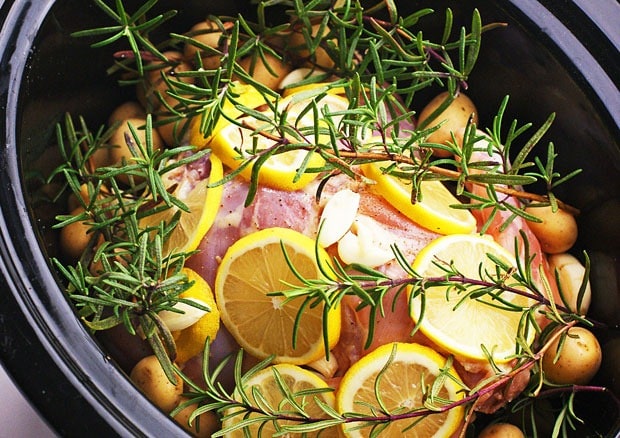 Good, not great Slow Cooker Chicken
My Slow Cooker Lemon, Garlic and Rosemary Chicken was a bit of a disappointment. Even though the chicken was sitting in its own juices, the breast meat tasted dry.
The lemon and rosemary were overpowering and gave the chicken an almost astringent taste.
Also, I could barely taste the garlic, which was unbelievable considering how much I used. However, the baby potatoes were delicious and perfectly cooked!
Ideas for improvement:
Next time I attempt to make this dish, I would only use one lemon and one sprig of fresh rosemary.
I'd also add something sweet, like maybe slices from one orange and 1/4 cup of maple syrup, sorghum, honey, or agave nectar poured over the top before cooking.
Also, I'd keep the skin on to add moisture to the breast meat.
Finally, I'd check the chicken after three hours. I cooked the chicken for five hours and it was falling off the bone, which made for a lousy presentation.
(This explains why I had to photograph it in the crock rather than on a pretty platter.)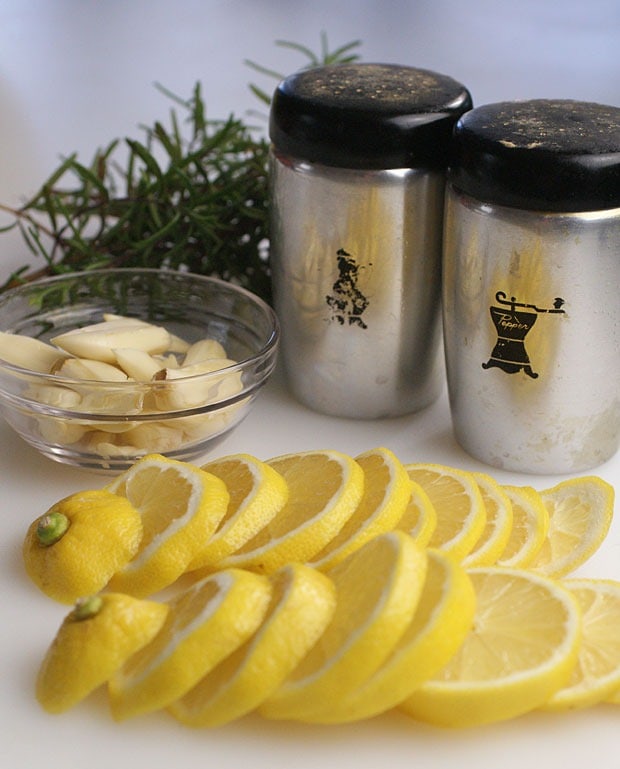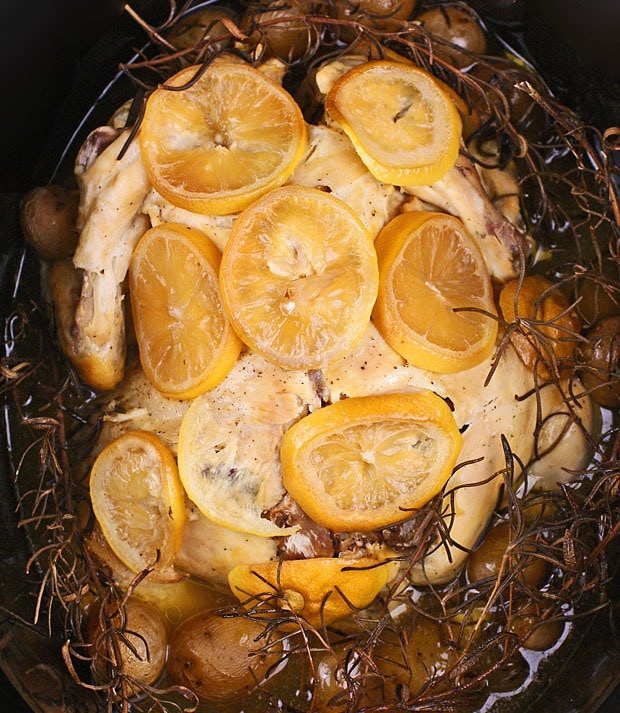 Slow Cooker Lemon, Garlic and Rosemary Chicken
Ingredients
1 (3 to 4) pound

whole chicken, thawed and skinned

1

head of garlic – cloves separated and peeled

2

lemons, washed and sliced

1 bunch

fresh rosemary or 2-3 tablespoons dried rosemary

1 pound

baby potatoes

Sea salt and pepper as desired
Directions
Rinse chicken, then remove skin and pat dry.
Rub salt and pepper in and outside of chicken.
Place chicken in a 4-5 quart slow cooker.
Place half of the peeled cloves into the cavity of the chicken.
Place half the lemon slices inside the chicken.
Place the remaining garlic and lemon slices on top of the chicken.
Place baby potatoes around the sides of the chicken.
Place rosemary over top of chicken and potatoes.
Cook on low for 4 to 5 hours.
When finished cooking, remove lemon slices and rosemary, and discard.
Cut up chicken and serve.
Total Time:
4 Hours 15 Minutes
Serving size:

1/4 to 1/6 of recipe