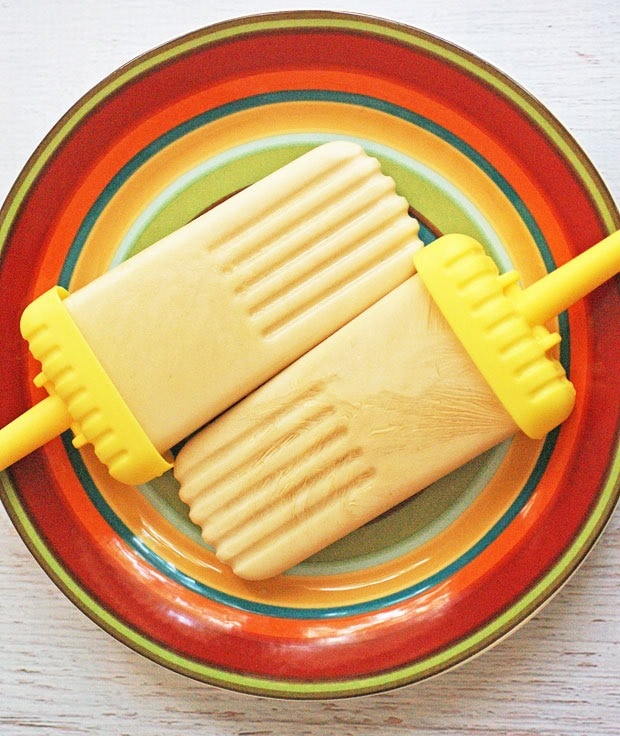 I love making iced coffee when it's hot out, and using a sugar free French vanilla creamer in my iced coffee allows me to indulge in something sweet and creamy without all the calories. I love making iced coffee as it allows me to use up leftover coffee from breakfast.
Taking the iced coffee idea one step further, I thought it would be fun to make a frozen treat using coffee, Greek yogurt, and sugar free French vanilla creamer, since this flavor tastes like French vanilla ice cream to me. The resulting Coffee & Vanilla Yogurt Popsicles remind me of the coffee yogurt I grew up on, which was my mom's favorite flavor. Plus, it's a great afternoon pick me up treat that I don't too guilty about since it's fairly healthy.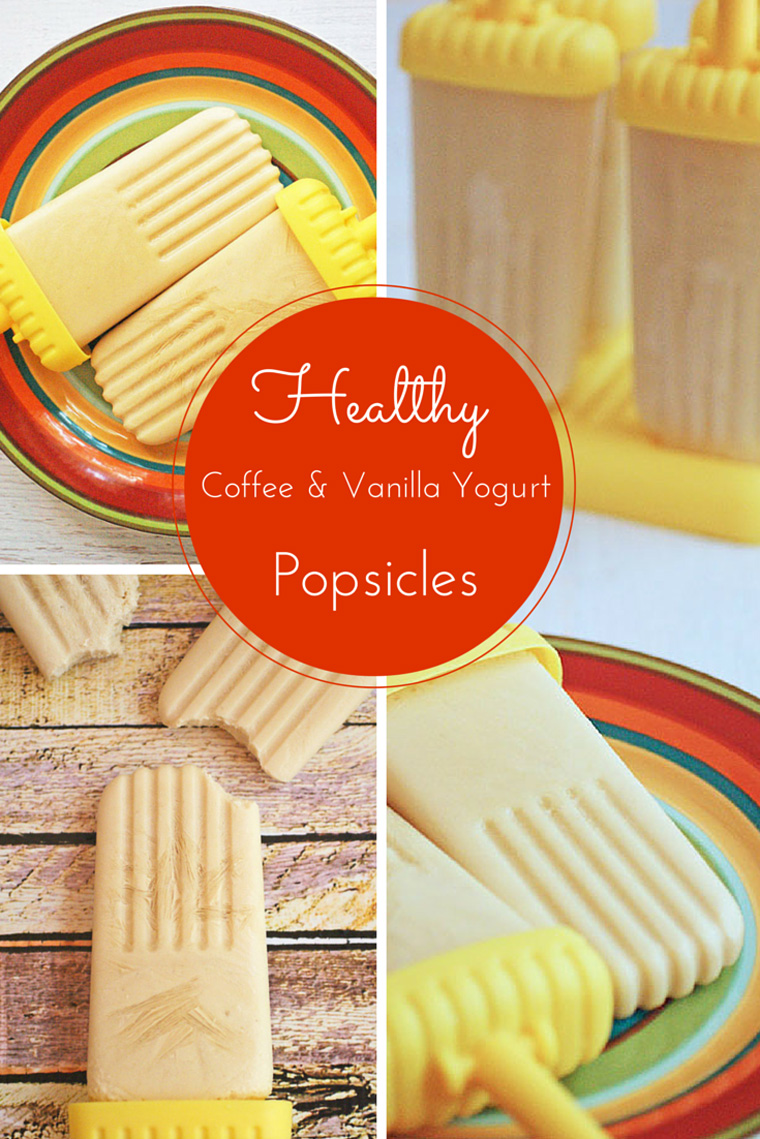 This is a basic recipe, so have fun with it by using your favorite sugar free coffee creamer. You can also add some berries, vanilla protein powder, or ground flax or chia seed for a fiber and nutrition boost to these creamy frozen treats.
As far as popsicle molds go, my favorites are Tovolo ice pop molds, but you can use anything you have on hand, such as Dixie cups and wooden popsicle sticks.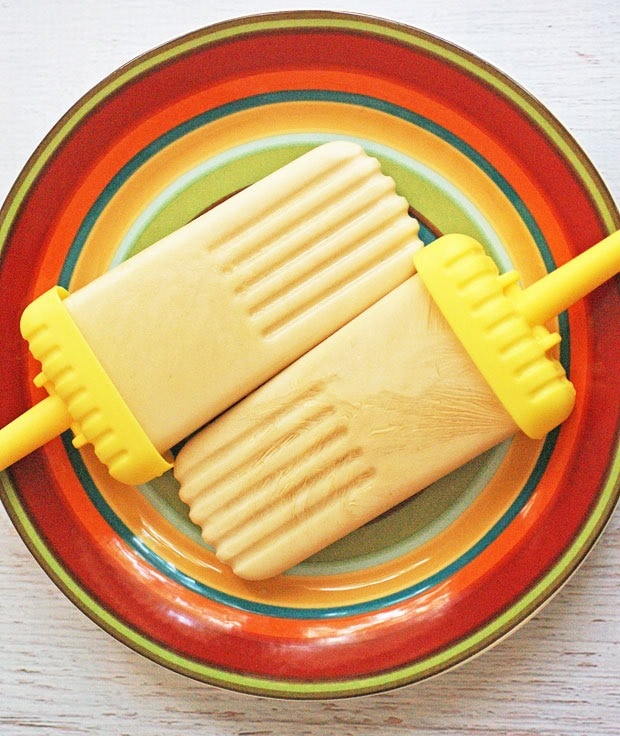 Coffee & Vanilla Yogurt Popsicles
Ingredients
1 (24 ounce) carton

plain, nonfat Greek yogurt

1 1/2 cups

sugar free french vanilla creamer

1 1/2 cups

strong coffee, at room temperature or cooler
Directions
Combine all ingredients in a large bowl. Blend ingredients until combined and there are no lumps of Greek yogurt.
Carefully pour mixture into popsicle molds and place in freezer. Freeze until popsicles are solid.
Servings
:
Makes 12 (1/2 cup) popsicles
Serving size:

1 (1/2 cup) popsicle