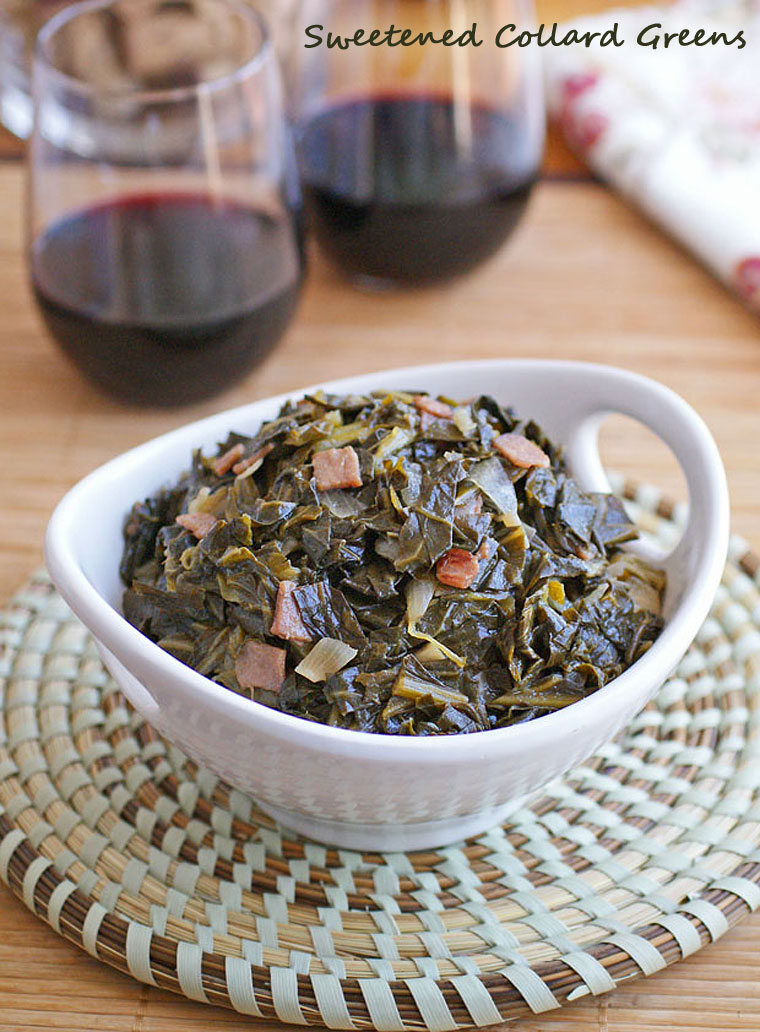 As I mentioned in my post, Getting foodie at the Buick Encore Lifestyle Event, I was very excited to meet Chef Hugh Acheson at his restaurant, Empire State South. I had been to one of his two Athens restaurants, Five & Ten and was a big fan of his from watching Top Chef. (When you have a second, check out Hugh's terrific blog on the Bravo website.)  I had put off getting a copy of his cookbook, A New Turn in the South: Southern Flavors Reinvented for Your Kitchen
, when I had dined at Five & Ten as I was too busy at the time to devote to serious cookbook reading since we had just moved to Georgia. I'm so glad that I did as I not only got a copy at the Buick event, but Hugh signed and personalized it for me. Swoon!
A New Year's Resolution
When setting up my blogging goals for 2013, I wanted to do something different here at This Mama Cooks! On a Diet. So I decided to share some of Hugh's healthier and more practical recipes with you this year. I'll be cooking up some recipes from A New Turn in the South
and sharing it here. I hope you enjoy it!
The first food I decided to tackle was collard greens since I had bought a large two pound bag of the stuff on sale, and needed to cook it up pronto! I'd made Tangy Collard Greens at Thanksgiving, and while my husband and I liked them, the kids thought they were too bitter. Well, after reading Hugh's recipe I had the solution – add something sweet! He recommends sorghum or maple syrup. I used maple syrup since that's what I had on hand, but I bet agave syrup would work, too.
Using up what's in the pantry
I made some changes to Hugh's recipe since I wanted to use up a few things in my pantry along with the collard greens. First, there was the bacon grease I had leftover from the previous weekend's breakfast. I figured 1 1/2 tablespoons per pound of collard greens wasn't too unhealthy and would add a lot of flavor.
I also used thick ham slices (leftover cold cuts from the kids' lunches) instead of ham hocks and the ham broth that I had made over Thanksgiving and kept in the freezer. (You can use vegetable or chicken stock instead.) I also used regular red wine vinegar instead of the sherry vinegar and left out the pepper flakes in order to entice the kids to eat it. (Lucie refused to but Nathan loved the collard greens and asked for seconds! My husband, Paul, also had seconds while telling me how good the collards tasted.)
This is a dish that takes some time – about an hour. So if you're making it on a busy weeknight, plan accordingly. To save time, buy prewashed and chopped collard greens, if they're available at your grocery store. Leftover collard greens taste great cold or heated up in the microwave.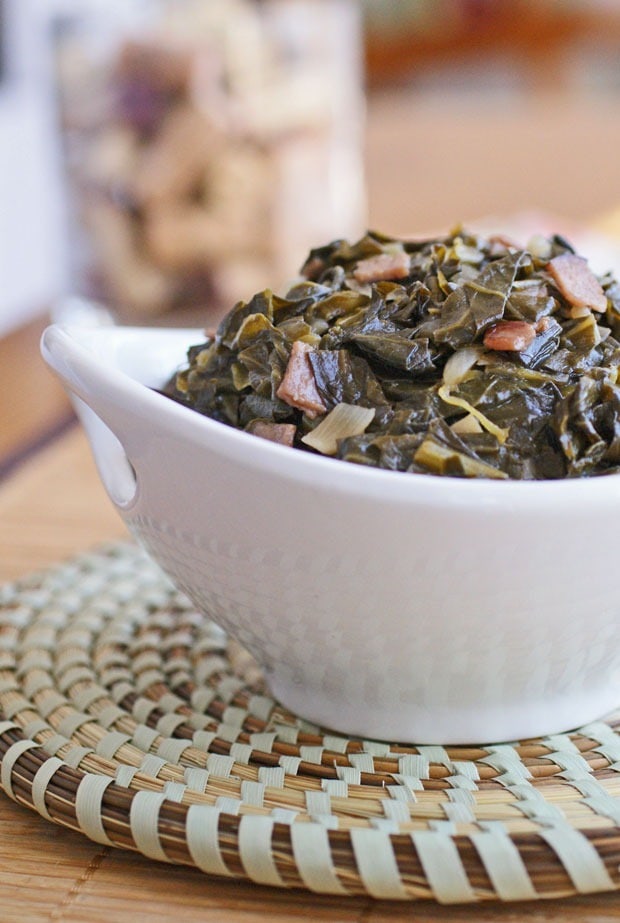 (Recipe on page two. Click on the number "2" below.)