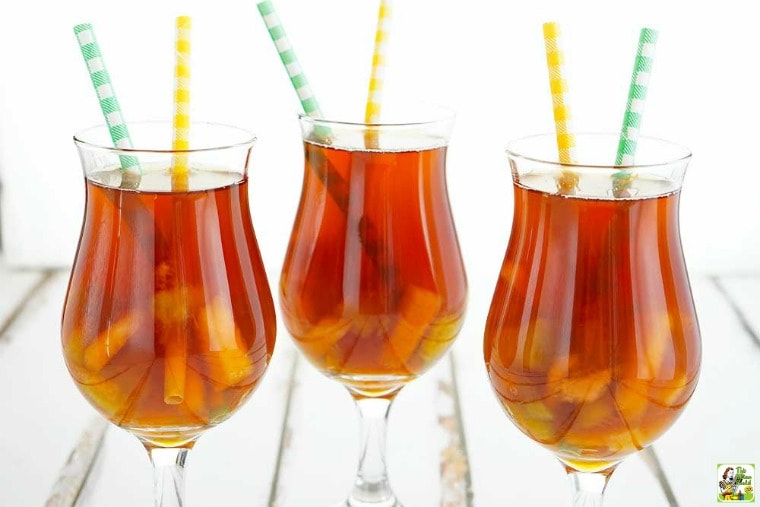 If you're looking for new iced tea recipes to try, you have to make a batch of this Two Melon Iced Tea. Not only is it delicious, but it's one of the ways Sam's Club is encouraging us to try new recipes this year during Mix It Up Mondays.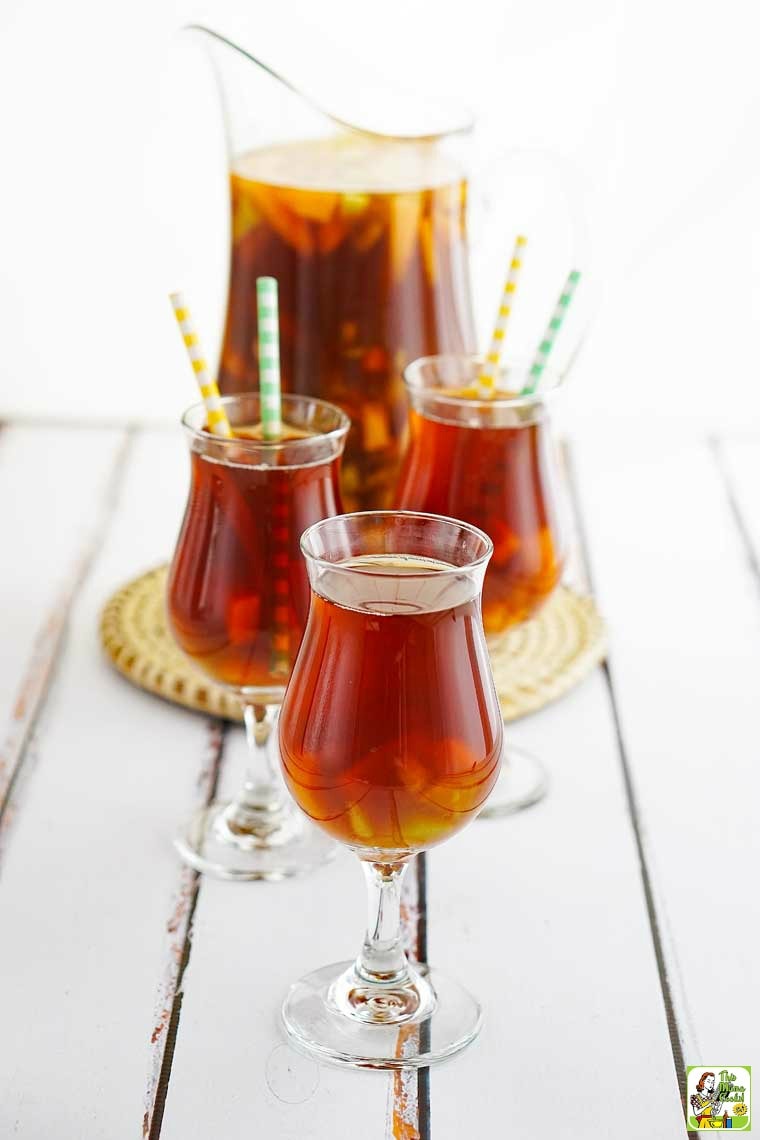 Kids love sweet fruit tea!
I thought trying a fruit tea recipe would be a terrific way to get my family to stop drinking sodas and eat more wholesome fruit. For those of you keeping to your New Year's resolutions, this iced tea recipe is sweetened with a no calorie sweetened making it super low in calories.
(I choose powdered monk fruit but you can use stevia or your favorite no calorie sweetener.)
My ice tea recipe is based on Lipton's Honey-Melon-Cucumber Iced Tea. The original recipe is sweetened with honey, which makes it higher in calories. It also contains cucumber, which I thought my kids wouldn't like. So, I made a few changes that I hope you enjoy.
The fun thing about fruit tea recipes is that you can add your favorite fruits! Try grapes, oranges, berries – the sky's the limit.
Try frozen fruit, too, which is super convenient since it's already prepared. Frozen fruit also keeps your iced tea nice and cold as it thaws.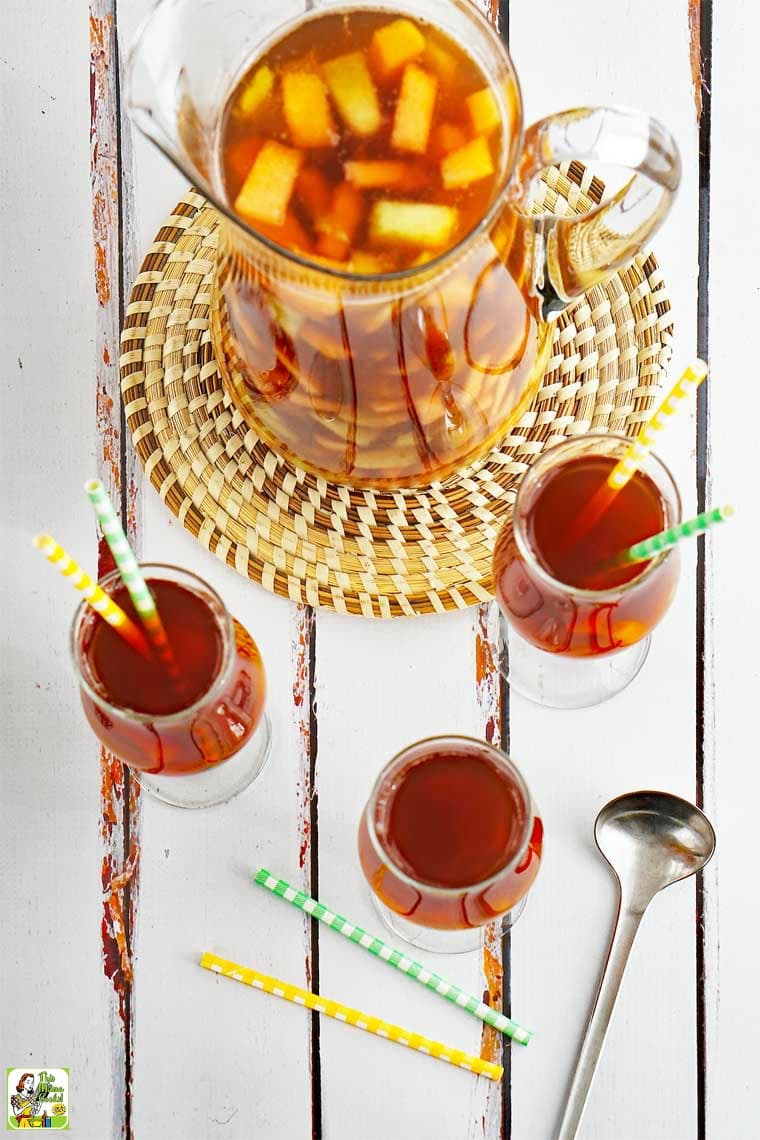 An ice tea recipe for cold & flu season
Now you may be wondering why I'm posting an iced tea recipe in the winter! Well, here in the South, everyone drinks sweetened iced tea (sweet tea) year round.
No matter where you live, it's handy to have a refreshing ice tea recipe during cold and flu season when you need to stay hydrated.
Earlier this month, when I got that horrible cold that's been going around, I switched it up between hot and iced tea. Iced tea made my sore throat feel so much better and was easier to drink.
Plus, a cold drink feels more refreshing when you have a fever.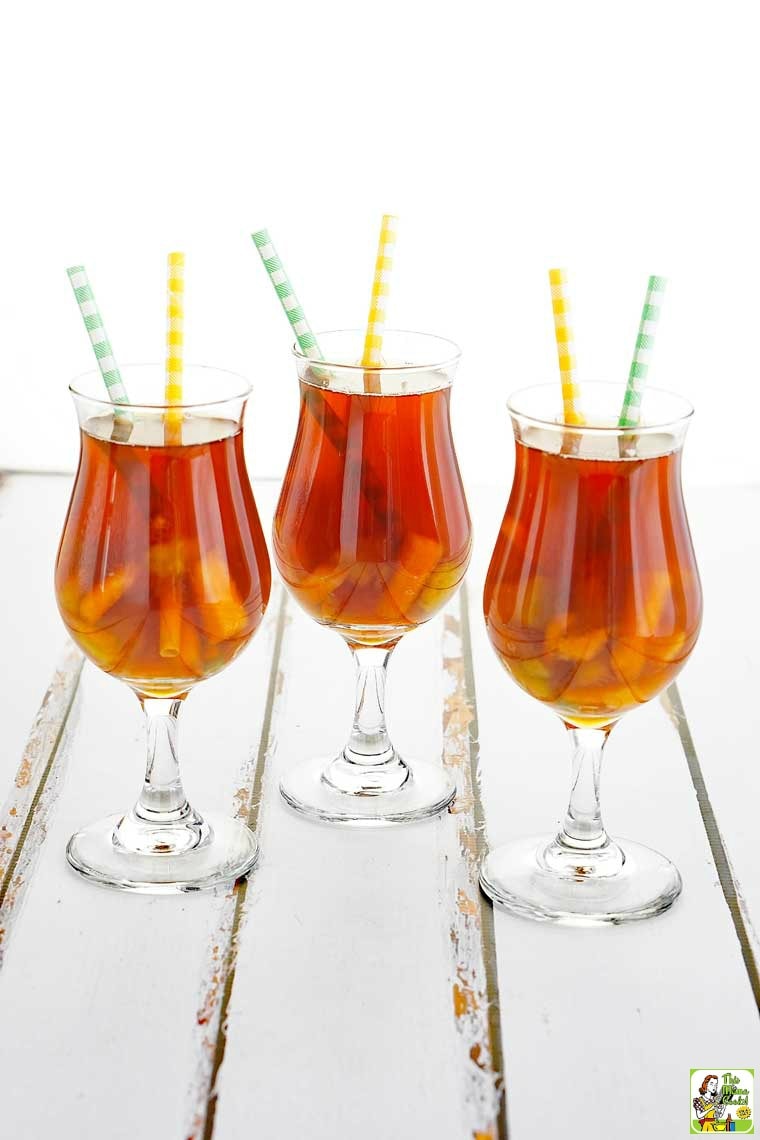 Making new ice tea recipes is easy with Lipton Iced Tea Bags
I love making fun new iced tea recipes with Lipton Iced Tea Bags. Not only does it make perfect iced tea, you only have one bag to deal with. There's no need to unwrap or remove the tags from five or six individual tea bags. Perfect for Mix It Up Mondays when you're busy and need to get a meal on the table.
Sam's Club also makes it easy to try new recipes. This year, get inspired to try new dishes with Mix It Up Mondays and other Unilever brands like:
Hellmann's or Best Foods Real Mayonnaise
Knorr Chicken and Beef Flavor Bouillon
Lipton Recipe Secrets Onion Mix
Country Crock Spreads
I Can't Believe It's Not Butter!® Spread
Breyers Ice Cream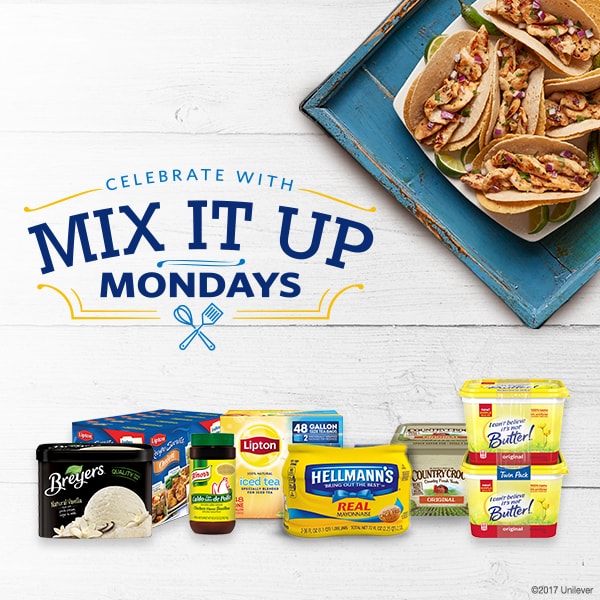 Check out more recipes - Berry Quick Citrus Iced Tea and Peach Sangria - on the Mix It Up Mondays Unilever Brands-Food Hub for quick and delicious meal planning.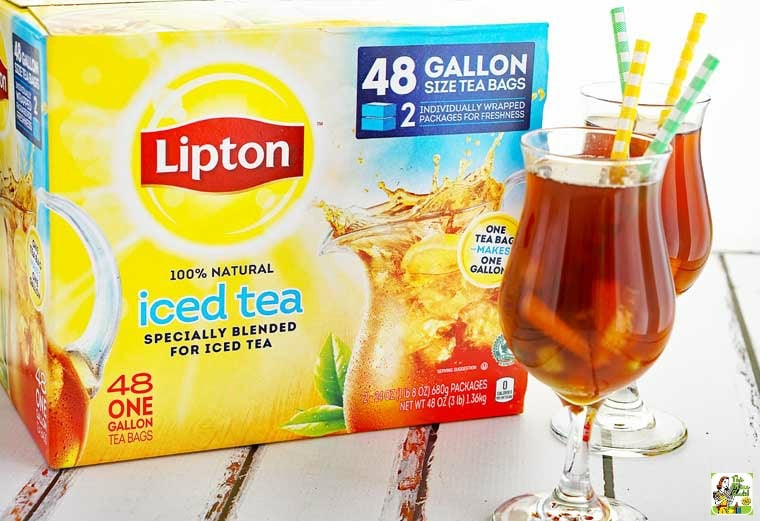 How to save time when shopping at Sam's Club
One way I save time during the busy week is using Sam's Club's Club Pick-Up to order my groceries and other warehouse items online. All I do is log on, pick out items I want purchase like milk, produce, paper goods, or my favorite Unilever brands. Then I pick a scheduled time (usually within the next day or two) to pick up my items.
When my order is ready, they send me a text. I check in at the kiosk and a helpful Sam's Club employee fetches my purchase. Since I've already paid online (you have the option of also paying at the store), I'm  soon on my way.
This is so convenient, especially when I have limited time to shop during the day. It's also a great way to stay on budget and keep yourself from buying any impulse purchases.
If you prefer to go to your Sam's Club and shop, use the Scan & Go App to avoid the busy check out lines. As you shop, use your iPhone or Android device to scan your items. Then pay directly from the app. When you leave, show the e-receipt on your phone on your way out. Couldn't be easier!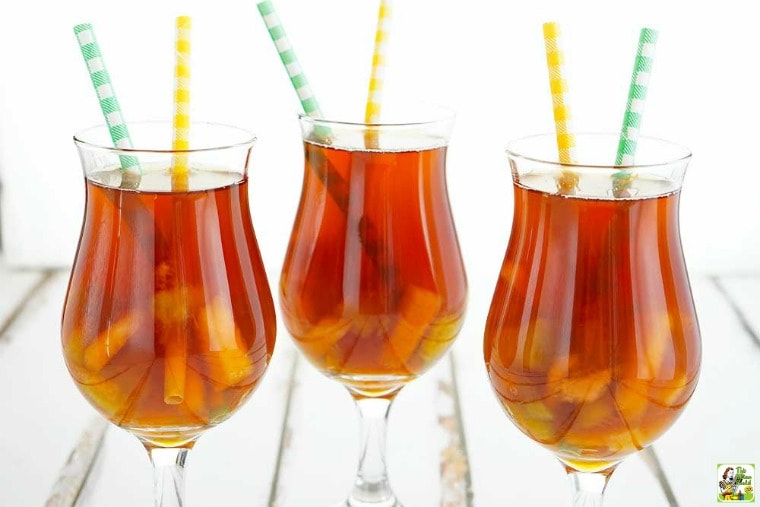 Two Melon Iced Tea recipe
Ingredients
4 cups

boiling water

1

Lipton® Iced Tea Brew Family Size Tea Bag

1/4 cup

no calorie sweetener

2 cups

cold water

2 cups

thinly sliced cantaloupe (skin off)

2 cups

thinly sliced honeydew melon (skin off)
Directions
Pour boiling water over the Lipton® Iced Tea Brew Family Size Tea Bag. Brew 5 minutes. Remove tea bag and squeeze. Cool for 20 minutes.
Pour cooled tea into a pitcher and add no calorie sweetener. Stir.
Add in remaining ingredients and chill until ready to serve. Serve in fruit-filled glasses.
Serving size:

1 2/3 cups per serving