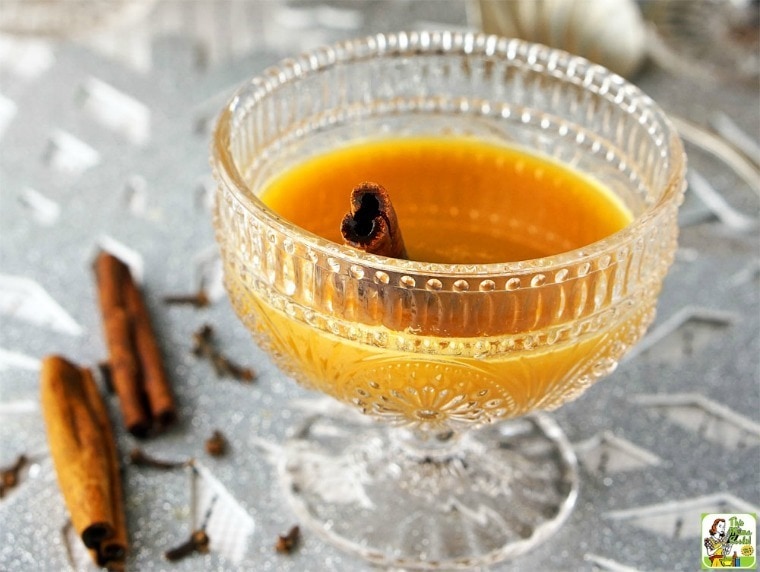 If you need a quick drink to warm up with this holiday season, try my Easy to Make Autumn Orange Tea recipe. You can quickly make this spiced tea drink on the stovetop after spending time outdoors putting up the holiday decorations or as a pick me up after holiday shopping.
Easy to Make Spice Tea is also ideal for holiday parties. Just double or triple the holiday spice tea ingredients and keep it warm in a slow cooker. Serve this recipe for hot spiced tea in holiday mugs or glass punch cups. Your guests will love it! (If you're not sure you're guests want to imbibe, serve the optional brandy on the side.)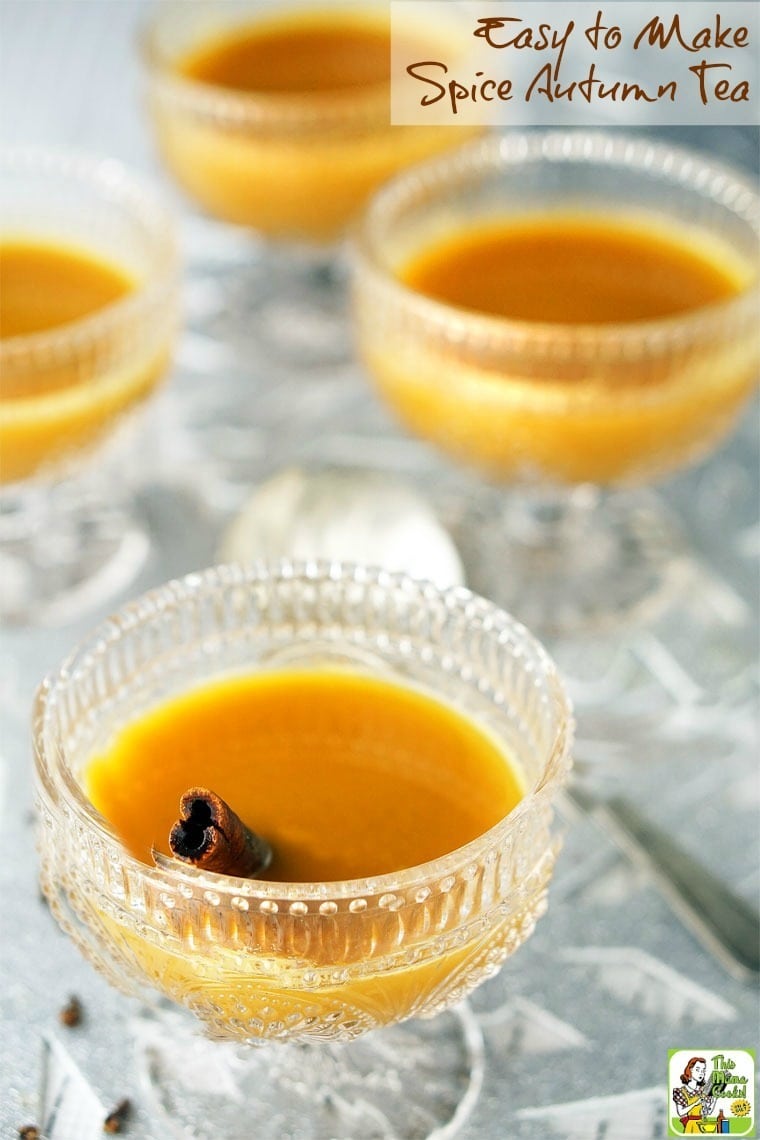 if you have a head cold, treat yourself to a mug or two of Easy to Make Spice Autumn Tea. It's warm and soothing if you're stuffed up or have a sore throat. The vitamin C in the orange juice is a plus, too! Serve this spice tea drink in a travel mug, so you can sip some hot spiced tea while resting in bed. (Best not to make your batch of Easy to Make Spice Autumn Tea with the optional brandy. You don't want to mix cold medicine and alcohol!)
Celebrate Holiday Meals with Sam's Club
My Easy to Make Spice Autumn Tea is based on a recipe from Sam's Club – Autumn Tea Brew – at their Celebrate Meals Unilever Brands-Food Hub. I changed it a bit by using orange juice instead of apple juice and added some spices to it.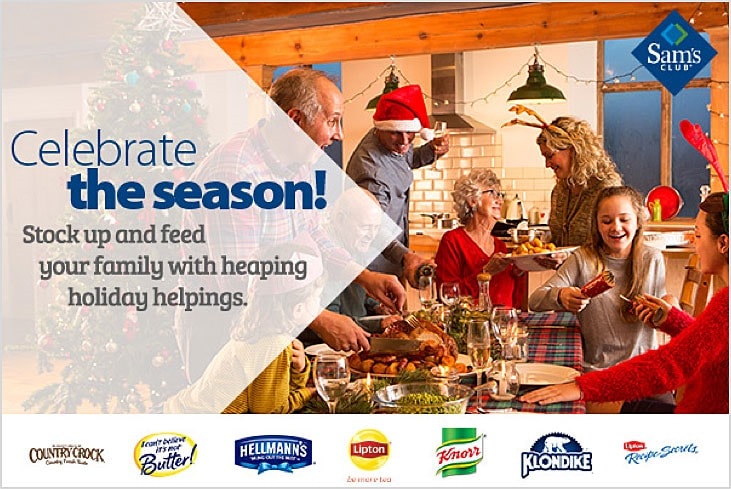 Check out other recipes on the Celebrate Meals Unilever Brands-Food Hub for quick and delicious meal planning and finding holiday party recipes during this busy season. Using the Unilever Brands-Food Hub site also saves you time!
How? Just pick your recipe and then click on "Buy Now" to order your food item. For example, Autumn Tea Brew features Lipton® Iced Tea, Gallon Size Tea Bags. You have the option of getting your items shipped to you or picking it up at your local Sam's Club. That's so convenient, especially when you have a house full of guests or are busy with holiday shopping and entertaining and don't have time to spend at the store!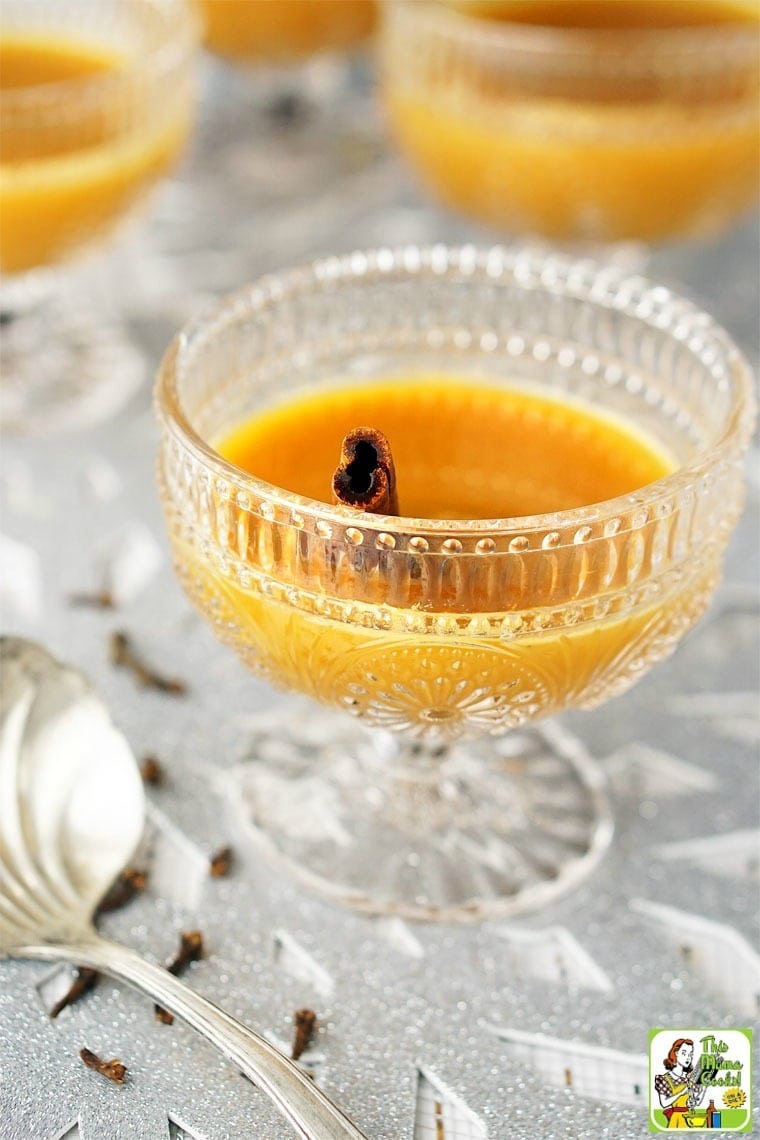 Stock up at Sam's Club for all your holiday cooking and baking needs!
Sam's Club is my go to one-stop-shopping store for all my holiday cooking needs. For my , recipe hot spiced tea, I found almost all the ingredients there, from brown sugar and orange juice to cinnamon sticks and Lipton Iced Tea Bags.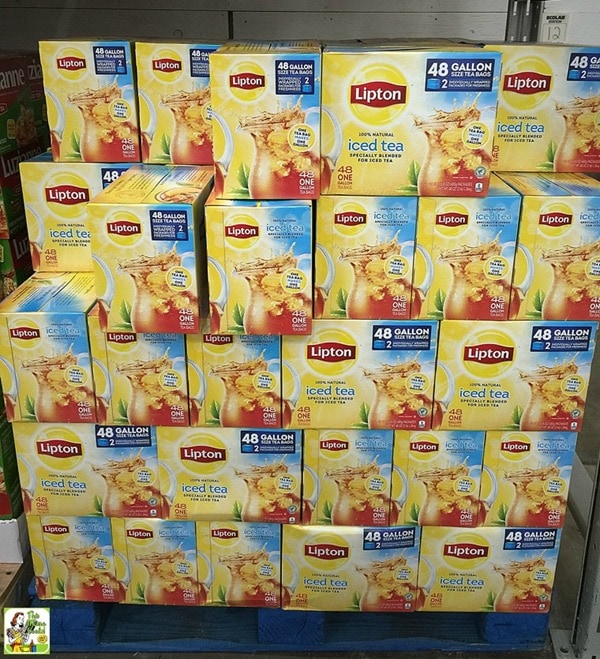 Not only does Sam's Club have a terrific selection of baking ingredients and fruit juice, they also carry some of my favorite Unilever brands like:
Lipton Iced Tea Bags
Hellmann's or Best Foods Real Mayonnaise
Knorr Chicken and Beef Flavor Bouillon
Lipton Recipe Secrets Onion Mix
I Can't Believe It's Not Butter!
Country Crock Spreads
Best of all, you can buy your favorite foods in bulk, which means being able to buy enough food in one place to feed friends, family and guests at great savings!
Looking for more tea recipes? Try this Two Melon Iced Tea recipe.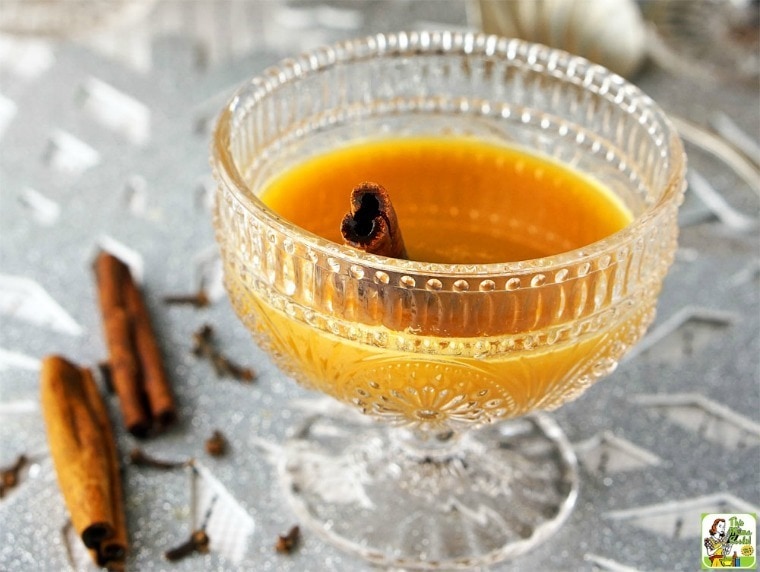 Easy to Make Autumn Orange Tea
Ingredients
3 cups

orange juice (pulp free)

2

cinnamon sticks (plus more for garnish)

15

whole cloves

1

Lipton Gallon Size Iced Tea Bag

1/4 cup

firmly packed light brown sugar

1/4 cup

brandy (optional)

1 teaspoon

vanilla extract
Directions
In 2-quart saucepan, heat orange juice, cinnamon stick and cloves until juice begins to boil.
Remove orange juice from heat and add Lipton Gallon Size Iced Tea Bag. Cover and brew the orange juice, spices, and tea bags for 5 minutes.
Remove tea bag and gently squeeze it to get all the liquid out. Stir in remaining ingredients.
Pour spiced orange tea through a fine mesh strainer into mugs or punch glasses. Garnish with an additional cinnamon stick, if desired