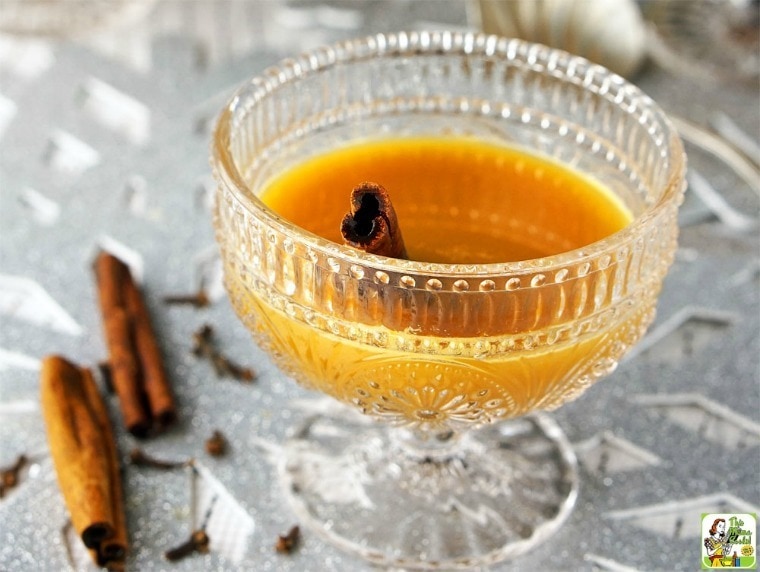 Easy to Make Spice Tea is also ideal for holiday parties. Just double or triple the holiday spice tea ingredients and keep it warm in a slow cooker.
Serve this recipe for hot spiced tea in holiday mugs or glass punch cups. Your guests will love it! (If you're not sure you're guests want to imbibe, serve the optional brandy on the side.)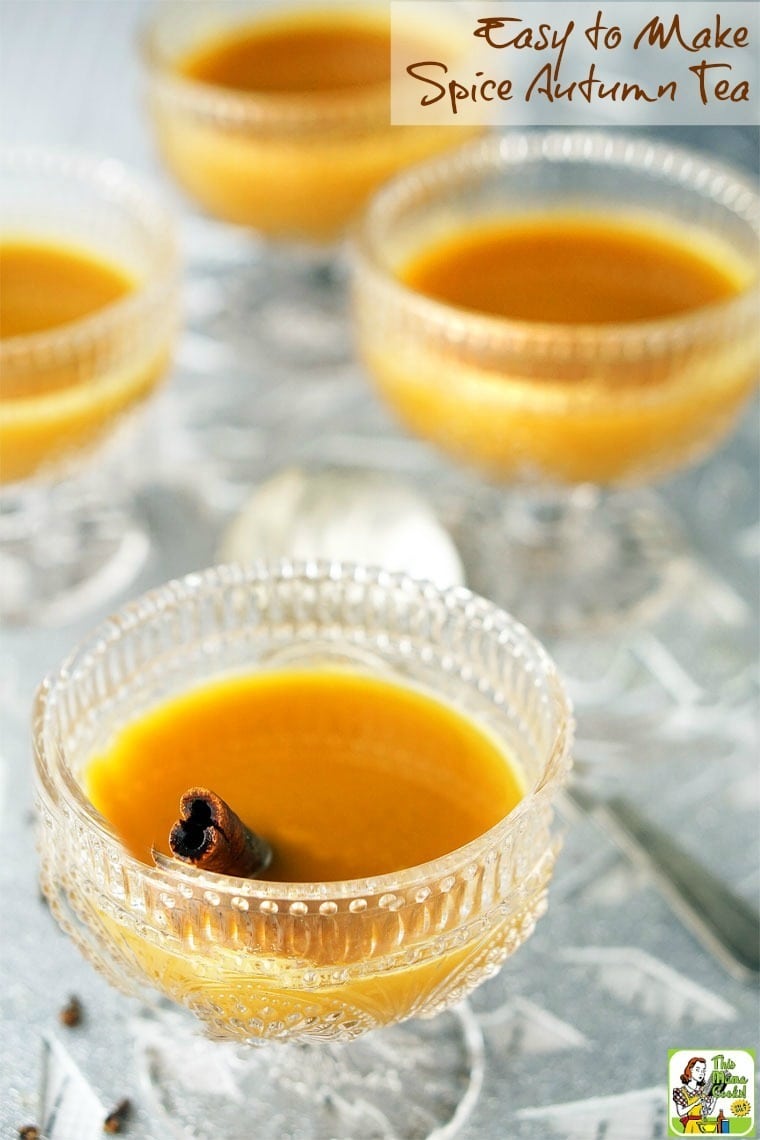 if you have a head cold, treat yourself to a mug or two of Easy to Make Spice Autumn Tea. It's warm and soothing if you're stuffed up or have a sore throat.
The vitamin C in the orange juice is a plus, too! Serve this spice tea drink in a travel mug, so you can sip some hot spiced tea while resting in bed.
(Best not to make your batch of Easy to Make Spice Autumn Tea with the optional brandy. You don't want to mix cold medicine and alcohol!)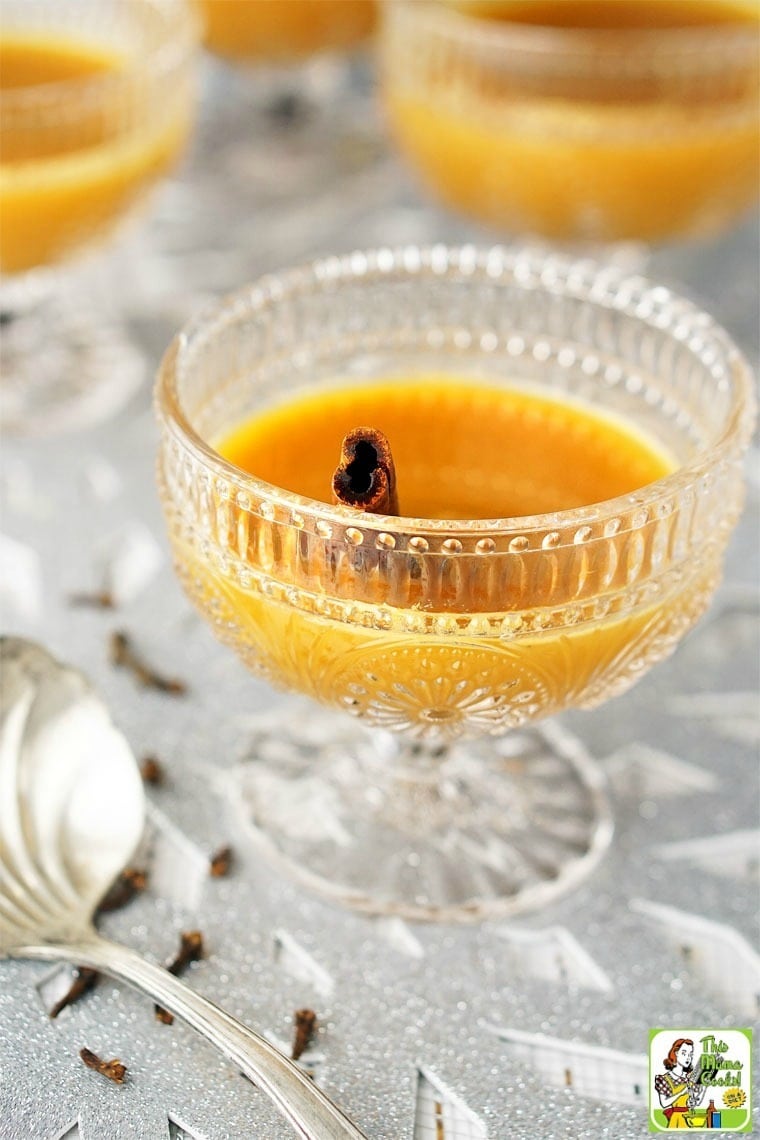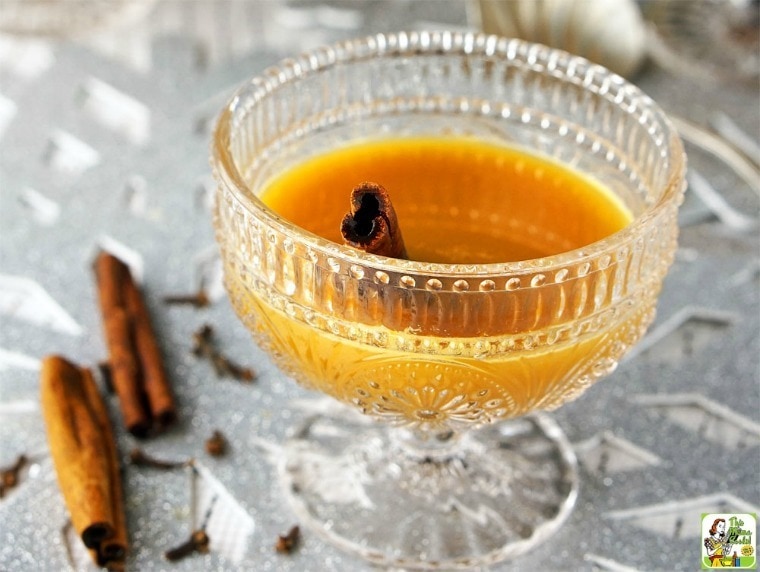 Easy to Make Autumn Orange Tea
Ingredients
3 cups

orange juice (pulp free)

2

cinnamon sticks (plus more for garnish)

15

whole cloves

1

Lipton Gallon Size Iced Tea Bag

1/4 cup

firmly packed light brown sugar

1/4 cup

brandy (optional)

1 teaspoon

vanilla extract
Directions
In 2-quart saucepan, heat orange juice, cinnamon stick and cloves until juice begins to boil.
Remove orange juice from heat and add Lipton Gallon Size Iced Tea Bag. Cover and brew the orange juice, spices, and tea bags for 5 minutes.
Remove tea bag and gently squeeze it to get all the liquid out. Stir in remaining ingredients.
Pour spiced orange tea through a fine mesh strainer into mugs or punch glasses. Garnish with an additional cinnamon stick, if desired