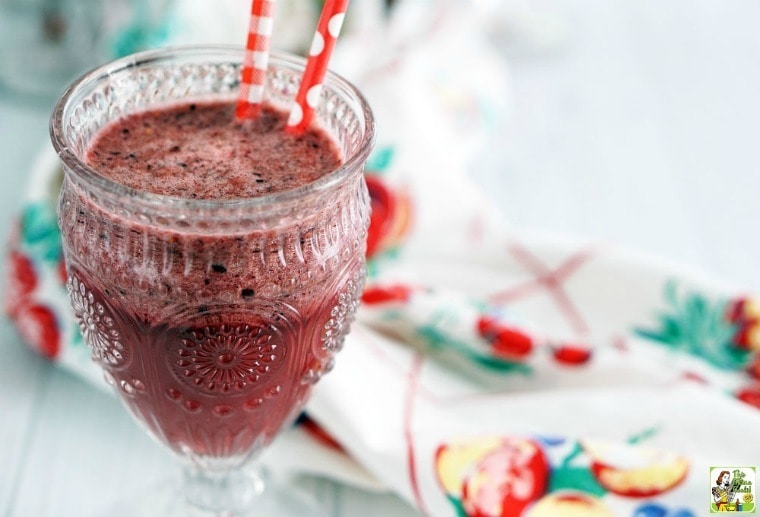 This Easy Berry Quick Iced Tea Smoothie recipe is a delicious way to jumpstart the day and get energized. Especially on those dreary winter mornings when you don't want to get out of bed and instead hit the snooze button a few too many times!
Plus, it's a delicious frozen berry smoothie recipe that will fit right in with those New Year's resolutions to eat in a healthier way. After all, it combines the wholesomeness of berries, fruit juice, and the zero calories of iced tea and flavored seltzer. There's no added sugars, too!
This wild berry smoothie recipe gives you a morning boost from the tea and the natural sugars in the berries and orange juice. Plus, Easy Berry Quick Iced Tea Smoothie lives up to its name – it's soooooo easy to make in the blender in only a few minutes.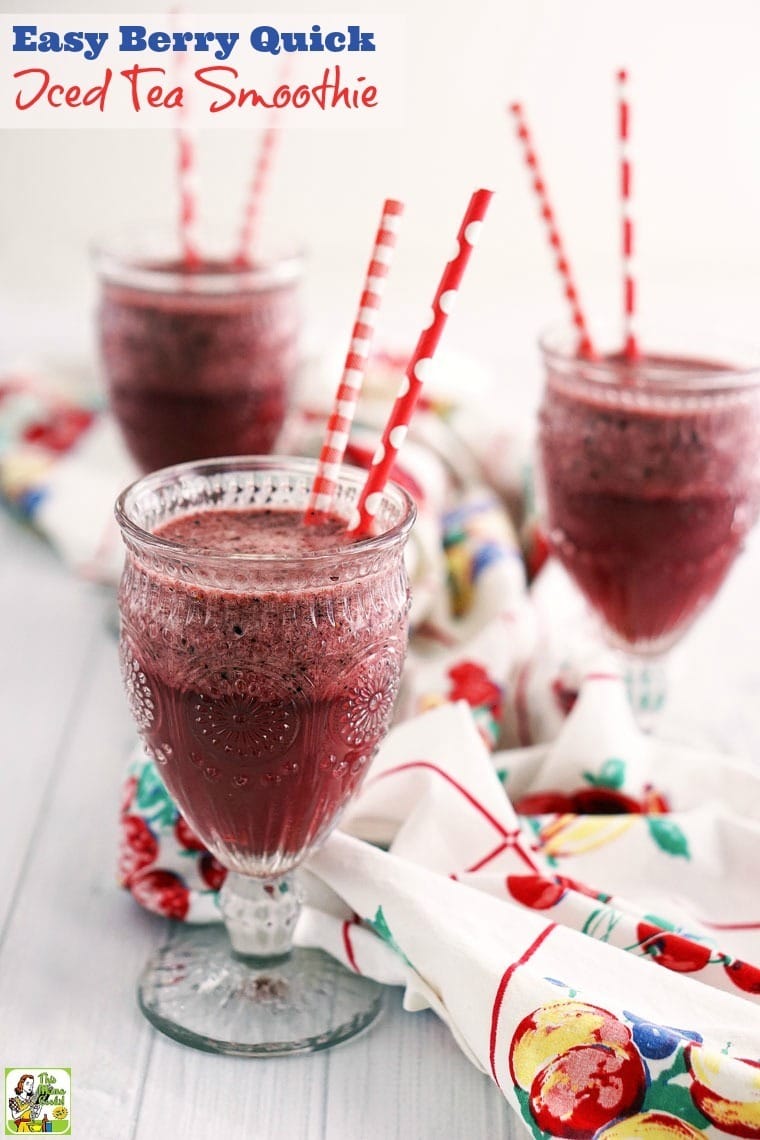 You can make this delicious frozen berry smoothie recipe quickly in the morning for breakfast, as a snack in the afternoon, or take it on the go with you in a blender bottle.
Best of all, this Easy Berry Quick Iced Tea Smoothie recipe is naturally gluten free and dairy free.
This Mama's tips for making Easy Berry Quick Iced Tea Smoothies
This berry blast smoothie recipe is very flexible. Instead of mixed frozen berries, you could use frozen blueberries, strawberries, or raspberries.
Try different fruit juices in your Easy Berry Quick Iced Tea Smoothie recipe. (Watch for added sugars!) Or to health it up even further, use one of the "lite" orange juices from the supermarket. (You can make your own "lite" OJ by watering down regular orange juice and adding a little stevia or monk fruit.)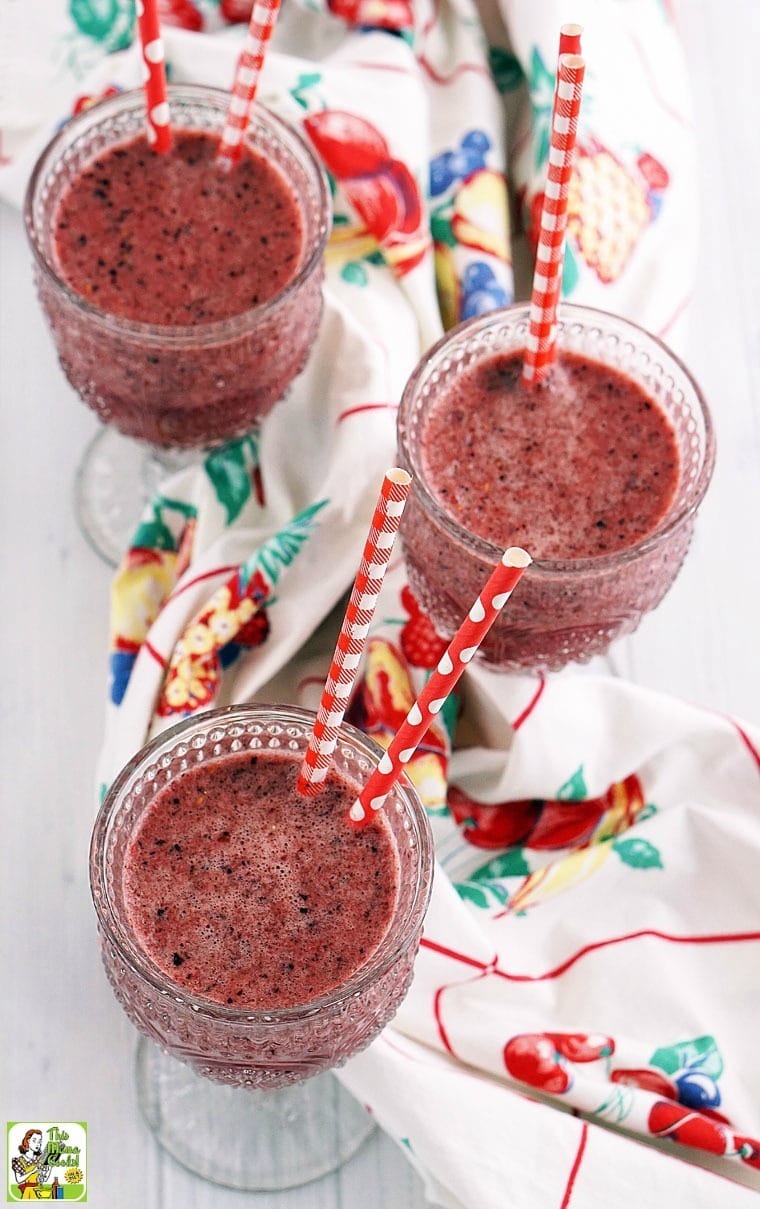 You could also try a variety of flavored seltzer when making frozen berries smoothie recipes. I like coconut flavored seltzer, but berry flavored seltzer is a natural fit in this berry smoothie recipe. If you run out of seltzer, I won't tell if you substitute a diet ginger ale. Probably quite tasty!
To thicken this Easy Berry Quick Ice Tea Smoothie recipe, add some ice cubes to the blender before adding the seltzer. Pulse until the ice cubes are pulverized.
Feel free to add a scoop or two of your favorite protein powder to this tea smoothie recipe. I like having some protein in the morning as it helps me feel fuller throughout the day. (I stick to eggs since they're naturally gluten free and dairy free.) You could also add some Greek yogurt for a protein boost if you can tolerate the dairy.
As a short cut, use 2 cups of already made unsweetened iced tea. I make my own using Lipton® Iced Tea, Gallon Size Tea Bags, which I get at Sam's Club.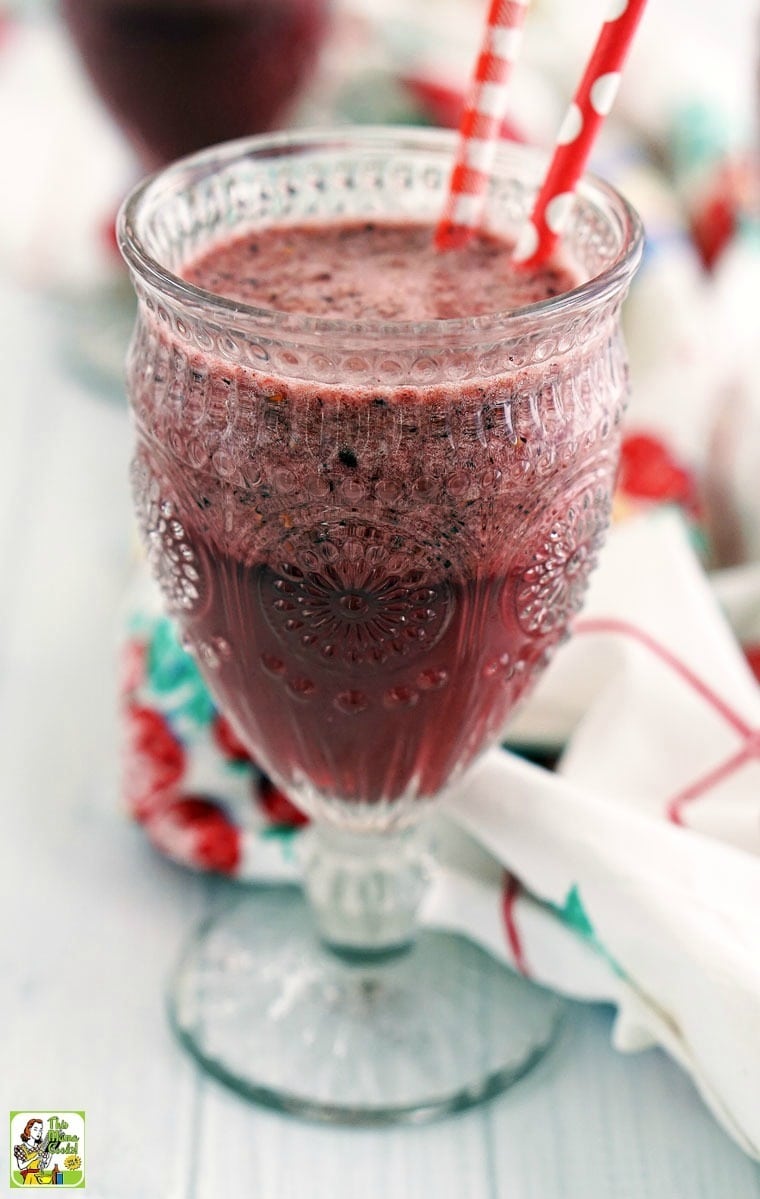 Jump start the New Year with Sam's Club
My Easy Berry Quick Iced Tea Smoothie recipe is based on a recipe from the Celebrate Meals Unilever Brands-Food Hub at Sam's Club. I changed it a bit by using mixed berries from a bulk package I bought at Sam's Club. I used flavored seltzer and orange juice for this berry smoothies recipe that I purchased at Sam's Club, too. Don't you love Sam's Club's great selection of bulk products for one-stop shopping?
Check out other recipes on the Celebrate Meals Uniliever Brands-Food Hub for quick and delicious meal planning. Using the Unilever Brands-Food Hub site can also save you time!
How? Just pick your recipe and then click on "Buy Now" to order your food item.  You have the option of getting your items picked out ahead of time, so you can pick them up at a predetermined time at your local Sam's Club.
This is so convenient, especially when you have limited time between school pick up and dropping the kids off at hockey or music practice and can't spend that much time to spend at the store! You can also pick up your items on the way home from work when you're too tired to shop.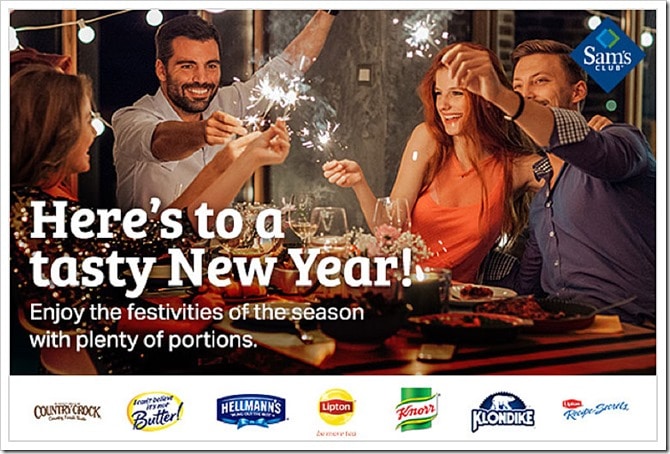 Not only does Sam's Club have a terrific selection of smoothie making ingredients, they also carry some of my favorite Unilever brands like:
Hellmann's or Best Foods Real Mayonnaise
Knorr Chicken and Beef Flavor Bouillon
Lipton Recipe Secrets Onion Mix
I Can't Believe It's Not Butter!
Country Crock Spreads
Lipton Iced Tea Bags
Best of all, you can buy your favorite foods in bulk at Sam's Club, which means being able to feed your family at terrific savings!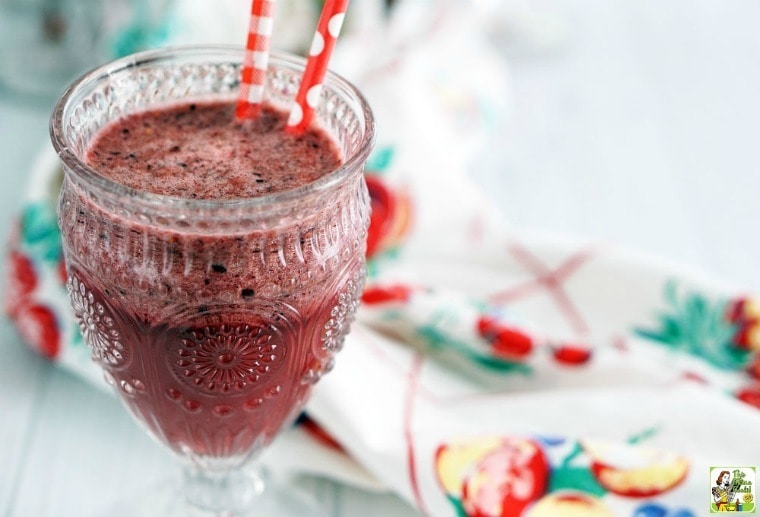 Easy Berry Quick Iced Tea Smoothie
Ingredients
2

Lipton® Iced Tea Brew Family Size Tea Bags

2 cups

boiling water

2 cups

frozen mixed berries

1 cup

orange juice

2 cups

chilled seltzer
Directions
Place Lipton ® Iced Tea Brew Family Size Tea Bags in blender bowl. Pour boiling water over tea bags and brew for 5 minutes. Remove tea bags and squeeze.
Place frozen berries and orange juice in blender with brewed tea. Pulse on high until berries are puréed.
Add seltzer to blender and pulse briefly until mixture is combined.
Serve smoothie in a glass with a straw or place in a blender bottle to enjoy on the go.
Serving size:

1/8 of recipe

Calories:

30

Calories from Fat:

0

Total Fat:

0g

Saturated fat:

0g

Unsaturated fat:

0g

Sodium:

0mg

Total Carbohydrates:

9g

Sugar:

6g

Fiber:

1g

Protein:

1g

Cholesterol:

0mg