Last Updated on March 3, 2022 by Anne-Marie
Learn what gluten-free Easter candy and gifts you can use to make the best Easter basket for your child. Includes a list of gluten-free Easter candy and fun gift ideas.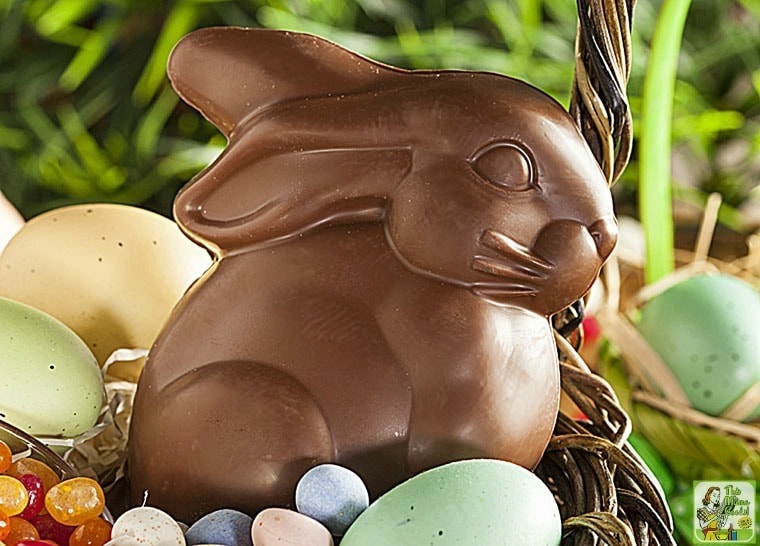 Why you should make a gluten-free Easter basket
It's a challenge to make an Easter basket for your child if they have food allergies. You want them to be safe but don't want them to miss out on goodies the other children enjoy.
You may be wondering what gluten-free Easter candy is safe to put in their homemade Easter gift basket.
Below is a list of popular gluten-free Easter candy that the whole family can enjoy.
However, since manufacturers change ingredients and shared facilities, make sure to check the labels each time you purchase.
The label should state on the ingredient lists that it's gluten-free. Otherwise, you're just guessing that it's a gluten-free product.

Popular gluten-free Easter candy
Here's a list of gluten-free Easter candy to use in your Easter basket:
● PEEPS: Who doesn't love PEEPS? Almost all PEEPS marshmallow treats are gluten-free.
Most colors, shapes, or flavors are OK for a gluten-free diet as long as "gluten-free" is on the ingredients label.
● HERSHEY'S KISSES: Check out the plain milk chocolate regular-sized Hershey's Kisses in Easter-themed foil wrappers.
However, not all seasonal flavors of Hershey's Kisses are safe. Hershey's will specify any gluten ingredient on their labels.
● M&MS: Most Easter-themed M&Ms chocolate products, including M&Ms solid milk chocolate Easter bunny, M&M candies in Easter colors, and egg-shaped M&M candies.
Exceptions include pretzel M&Ms, which obviously contain gluten. Also, some specialty flavored M&Ms have warnings about shared equipment, so check the package label.
● DOVE CHOCOLATE: Check out the Easter-themed Dove chocolate products. If you give your kids a chocolate bunny, this is your source!
You can get solid chocolate bunnies in both milk and dark chocolate, as well as Dove chocolate eggs and Easter-themed Dove bars.
Note: there may be some Dove chocolate products with "made on equipment shared with wheat" warnings.
Mars Inc. will identify a gluten ingredient and any common food allergies like wheat, soy, tree nut, and milk on the product's label.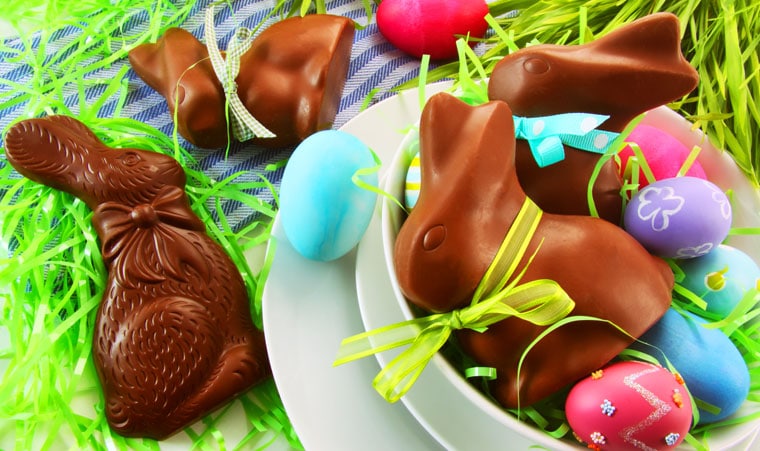 ● JELLY BELLY: Shop for Jelly Belly jelly beans and all Jelly Belly specially themed Easter packages. Even the licorice flavor is gluten-free!
● STARBURST: Yes, you can have Easter-themed Starburst candy, including jelly beans and special Easter candy packages.
● TOOTSIE ROLL: Easter-themed Tootsie Roll candy, including Dubble Bubble Easter egg-shaped bubble gum, Tootsie Pops, Charms Blow Pops, and Charms Candy Carnival products.
● NECCO: Necco Candy Eggs are perfect for your egg hunt!
● SWEETARTS: Easter-themed SweeTARTS candy has no gluten ingredients. According to the manufacturer Nestle, it will disclose any potential gluten cross-contamination on the label.
Note that the SweeTARTS jelly beans are not considered gluten-free.
● MALLOWS: Kraft Bunny Mallows and Egg Mallows. Kraft Foods Group Inc. clearly discloses any gluten ingredients on its food labels.
● CADBURY EGGS: There is debate if Cadbury Eggs should be on the gluten-free Easter candy list. Look for the UK-made Cadbury products labeled "gluten-absent." These Cadbury Creme Eggs products are considered gluten-free, though they warn for potential gluten cross-contamination.
In the U.S., Cadbury Easter products like Cadbury Mini Eggs, Cadbury Caramel Eggs, and Cadbury Crème Egg are made by Hershey's. The company doesn't consider them gluten-free due to the potential risk of gluten cross-contamination in the manufacturing facility.
● REESE'S: Regular Reese's Pieces Peanut Butter Cups are OK. However, Reese's Pieces Peanut Butter Cups in holiday shapes are not.
Make these homemade treats
If you have the time, here are treats that are perfect for anyone with food allergies: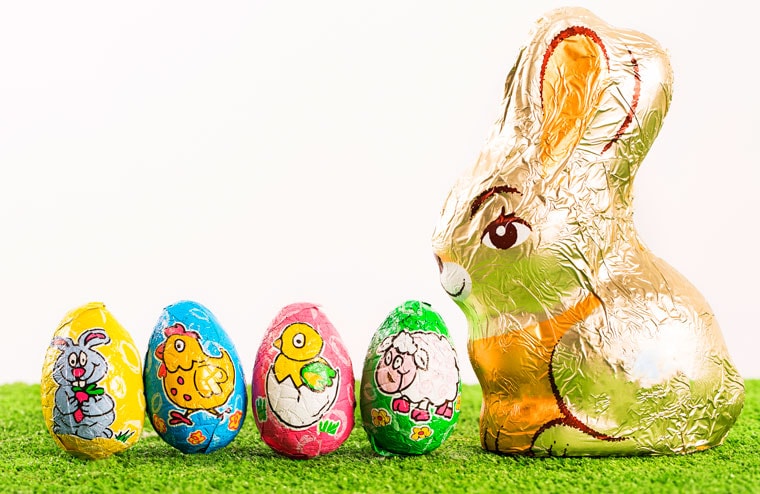 25 non-candy Easter Basket gift ideas
Here are some suggestions for other items you can put in your child's basket that isn't candy.
● Gluten-free lip balms like EOS Lip Balm. Since they look like Easter eggs, this should be one of your favorite Easter-themed gluten-free products.
Other gluten-free lip balm choices are Carmex and Blistex.
● Art supplies like paints, coloring books, crayons, stickers, and sketchpads
● Cool t-shirts (roll them up inside the basket!)
● Gift cards to iTunes, Amazon, Xbox, Twitch, or GameStop
● Gel pens
● Ear buds
● Books
● Fun costume jewelry

● Cellphone charging cords
● Mechanical pencils and lead
● Hairbands, hair clips, and bows
● Playing cards
● Action figures
● Kites
● Small bottles of hand sanitizer for backpacks and purses
● Funny socks
● Legos
● Coloring books – suitable for older kids and adults, too.
● And don't forget to get bunny ears for the whole family!
Originally published March 10, 2015, March 20, 2017, and March 13, 2018. Updated with new pictures and information.