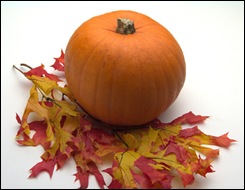 After last year's struggles with the gluten free pie crust mix, I've decided to make a pumpkin dessert that does not require a crust. When my mother-in-law eats out, she carefully scoops out the pie filling and leaves the crust anyway, so no point in stressing myself out about pie crust.
This one comes from VeryBestBaking.com* and is based on the classic Libby's pumpkin pie recipe. It uses CARNATION®** Evaporated milk, which I've started using in pumpkin soup and mini quiches. It gives dishes extra creaminess without the fat, so I consider it a healthier alternative to cream and half and half. (Then again, you can use evaporated milk to make this Gluten Free Pumpkin Fudge, and be as unhealthy as you want. Oh well.)
This recipe has only 3 Weight Watchers POINTS per slice. Use CARNATION Fat Free evaporated milk to lower the POINTS to 2.
Yields - 8 servings
Ingredients:
Nonstick cooking spray
2 tablespoons water
2 envelopes (7 grams each) unflavored gelatin
2 1/4 cups CARNATION Evaporated Lowfat 2% Milk, divided
1 can (15 oz.) LIBBY'S® 100% Pure Pumpkin
1/2 cup packed dark brown sugar or low calorie sweetener equivalent
2 teaspoons pumpkin pie spice
1 teaspoon vanilla extract
Light whipped topping (optional)
Directions:
Coat 9-inch deep-dish pie plate with nonstick cooking spray.
Place water in medium bowl; sprinkle gelatin over water. Let stand for 5 to 10 minutes or until softened. Mixture may be firm.
Bring 1 cup evaporated milk just to a boil in small saucepan.
Slowly stir hot evaporated milk into gelatin. Stir in remaining evaporated milk, pumpkin, sugar, pumpkin pie spice and vanilla extract.
Pour mixture into prepared pie plate. Refrigerate for 2 hours or until set. Garnish with whipped topping if desired.
Calories 140
Calories from Fat. 15
Total Fat 1.5g
Saturated Fat 1g
Sodium 85mg
Carbohydrates 25g
Dietary Fiber 2g
Sugars 22g
Protein 7g
Weight Watchers POINTS = 3
Tips:
Try using a dark agave nectar instead of dark brown sugar, which will help lower the glycemic index of the pie. Madhava recommends substituting 2/3 cup agave nectar per 1 cup sugar. To compensate for the moisture in the agave nectar, reduce other liquids added by 1 FL OZ per 2/3 cup agave used. To avoid overbrowning, oven temperature should be reduced by 25 deg. F and baking time increased by 6% to compensate.
You do not have to use Libby's brand canned pumpkin. I'm using Farmer's Market Foods Organic Canned Pumpkin, which is on sale this time of year so stock up! Or you can make pumpkin puree from scratch.
Other crustless pumpkin pie recipes worth checking out:
_________________
Disclosure: I received free product coupons from CARNATION's PR firm to try out their evaporated milk. I was not asked to blog about it. (The posts for pumpkin soup and mini quiches were done by another PR firm.) I have used CARNATION Evaporated Milk since I was a child.
Finally, all links to Amazon.com are affiliate links. A commission may be earned from a referred sale to their website.