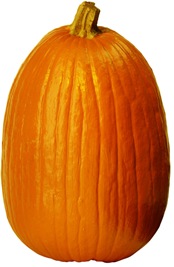 During tough economic times, many of us are foregoing trips to our favorite coffee shops and lugging Thermos bottles of java from home. However, part of my winter and holiday season tradition is treating myself to pumpkin lattes around Halloween and Thanksgiving, and eggnog lattes around Christmas time.
But forget about it if you're trying to lose weight or eat healthfully. Those special holiday lattes are filled with sugar, fats and calories. So what's a dieter supposed to do? Try making your own! Not only will you save calories, you'll be saving money, too.
Skinny Pumpkin Latte
Inspired by Amy Clark's post A Frugal Mom's Guide to Good Coffee
Makes 2 lattes
Ingredients:
2 cups skim milk
1 cup very strong coffee
3 teaspoons sugar free vanilla coffee syrup like Torani's sugar free French vanilla syrup
1/2 teaspoon pumpkin pie spice
cinnamon for dusting
3 heaping Tablespoonfuls of canned pumpkin puree
Variation:
Substitute 2 teaspoons of real vanilla extract and one or two packets of Stevia or no calorie sweetener for the coffee syrup.
Don't like pumpkin pie spice? Use 1/2 teaspoon of cinnamon instead.
Directions:
Pour the milk into a microwave safe glass measuring cup with a spout, like a Pyrex 1-quart measuring cup. (If you're using leftover cold coffee, add it now.)
Microwave until steaming hot.
Add the canned pumpkin, spices, vanilla syrup (or extract and sweetener) and hot coffee to the milk. Use a small wire whisk to combine ingredients.
Adjust for taste. You might want to add more pumpkin puree or syrup.
Pour into mugs and sprinkle in a little cinnamon. (If you have a milk frother, add a spoonful of frothed skim milk on the top, then sprinkle the cinnamon over the froth.)
Sit down, sip and relax!
Note: the pumpkin puree will settle to the bottom, so you'll want to stir your coffee every once in awhile.
Weight Watchers Points: 3 points per serving