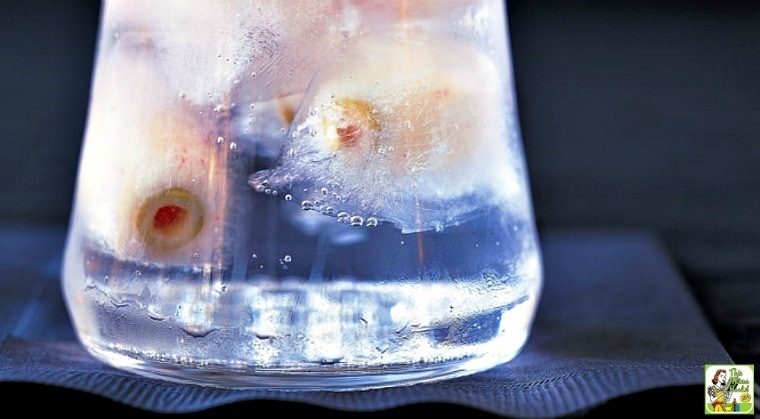 The Eyeball Highball Halloween Cocktail is an easy Halloween drink that says, "Here's looking at you, kid!" What could be more fun…or creepy?
Easy Halloween drinks and mocktails
If you're looking for more kid friendly Halloween drink recipes, don't worry, this Eyeball Highball Halloween Cocktail can be modified. Making a Halloween drink for kids (and non-imbibing adults) is easier than you think!
For a spooky fun Halloween mocktail, double the batch of Creepy Frozen Eyeballs. One batch will be for the Eyeball Highball Halloween Cocktails for the grownups.
The extra of Creepy Frozen Eyeballs can be served in flavored seltzer or ginger ale for the little ghouls. Or serve the frozen eyeballs in a red colored soda, punch or sports drink for some bloody good Halloween fun!

Making a Eyeball Highball Halloween Cocktail
If you want perfectly round Creepy Frozen Eyeballs for your party batch of Eyeball Highball Halloween Cocktails, get a Ice Ball Mold Tray. You can find these online or at home goods stores.
Also, look for radishes that are somewhat uniform in size, so they will fit nicely into your ice cube tray. You'll want to serve these in highball glasses on black cocktail napkins.
Creepy Frozen Eyeballs would also work well in Bloody Mary's – for the adults, of course.
Looking for more Halloween cocktail ideas? Try a Dead Man's Kiss Cocktail!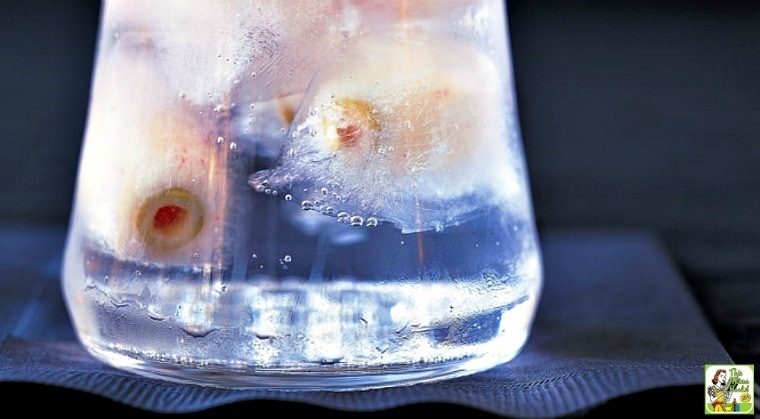 Eyeball Highball Cocktail for Halloween
From the Martha Stewart Living Special Issue Halloween 2015. Used with permission.
Directions
To make Creepy Frozen Eyeballs, trim stem and root ends of each radish. Use a paring knife to scrape red skin from each radish, leaving just enough to give a veiny appearance. With asmall melon baller, cut a hole in radish, about 1/2 inch in diameter. Fit an olive half, cut-side facing out, into hole.
Place radish in ice cube tray. Repeat with remaining radishes. Fill tray with water and freeze.
Mix vodka or gin with vermouth and stir with ice. Divide eyeball ice cubes among four glasses. Strain cocktail, pour into glasses, and serve.
Serving size:

1/4 of recipe
Photo and recipe used with permission of Martha Stewart Living Special Issue Halloween. Photo by Sang An. Copyright © 2015.
Originally published on October 6, 2015 and October 11, 2016. Updated with new pictures and information.