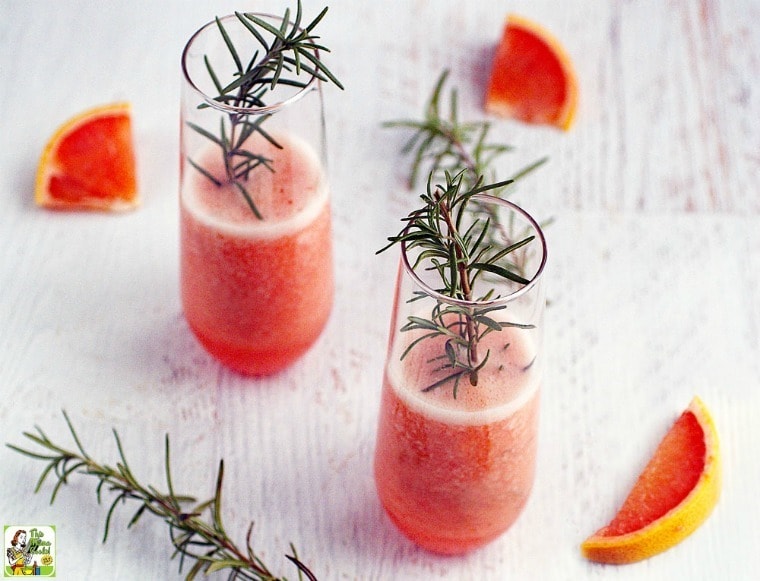 Looking for some simple vodka cocktail recipes for your movie awards watching party this weekend? If you want something that's guilt free to go with all your yummy party appetizers, why not try some ruby red grapefruit cocktails?
Some people don't like greyhound cocktails be they find that regular grapefruit juice is too sour. So they sweeten it with a bit of simple syrup. Instead, use the juice from ruby red grapefruit, which is naturally sweet and in season now. Who needs extra calories from all that sugar?
In addition, a ruby red grapefruit cocktail is so pretty! Just image how a tray of pretty Pink Greyhound Cocktails would look on your party table!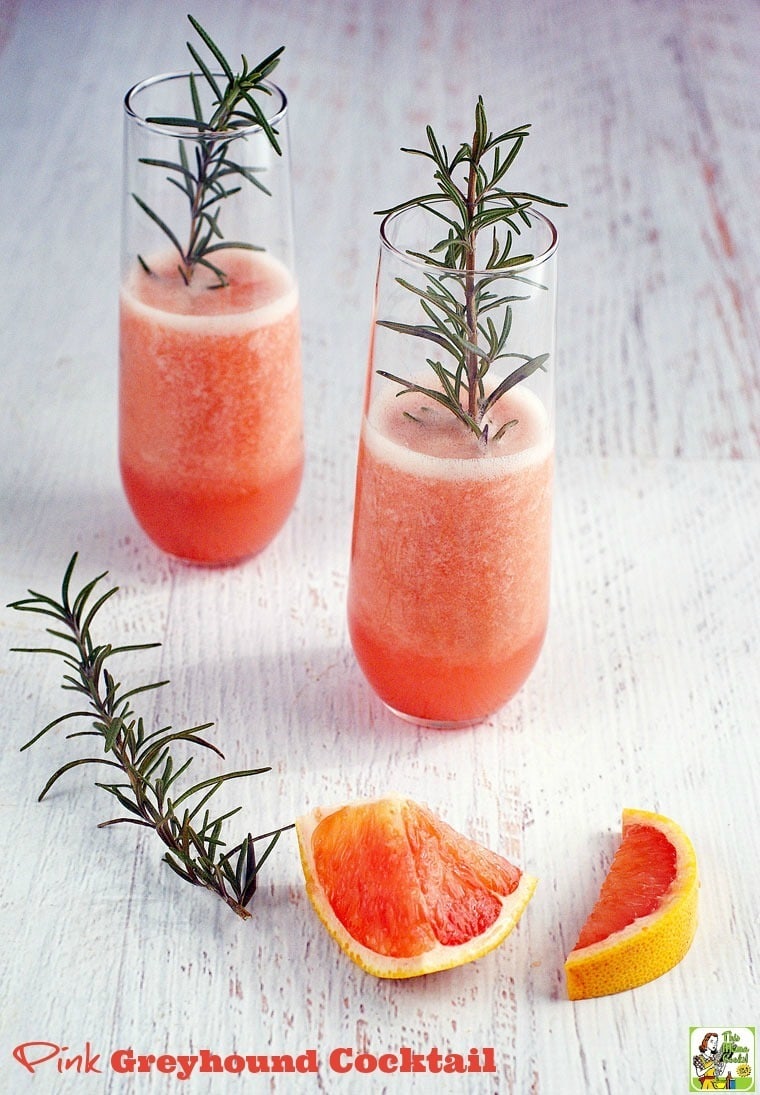 Making a Pink Greyhound Cocktail recipe
I love adult fruit smoothies and blender cocktails, so my twist on the classic greyhound cocktail is a greyhound vodka drink made in a blender. First, I take the ruby red grapefruit segments and pulverize them in a high speed blender to make a fresh, frothy and sweet grapefruit juice to mix with the vodka.
There's no need to mess with a fruit juicer, fine strainer, or even a can! Just chill, peel, blend, mix, and you're ready to go! Not only do you have a delicious, refreshing cocktail that's filled with vitamin C, it's a vodka grapefruit drink you don't have to feel guilty about. And it's filled with fruit fiber, too!
If you feel that this ruby red grapefruit cocktail isn't sweet enough, add some stevia or monk fruit powder to the blender (to taste). You can also sugar the rim of your glasses with stevia or monk fruit powder for just a dash of sweetness!
Pink Greyhound Cocktail serving tips
Serve these grapefruit vodka cocktails in tall cocktail glasses. I love these stemless flute glasses from Libbey:
Libbey 8.5 oz. Stemless Flute Glasses in Clear, Set of 12
For fun, you can use a sprig of rosemary from the garden as a swizzle stick in my Pink Greyhound Cocktail recipe. It's the only herb in my garden that survives the winter, and I love the color and smell. You could also use a sprig of mint or basil.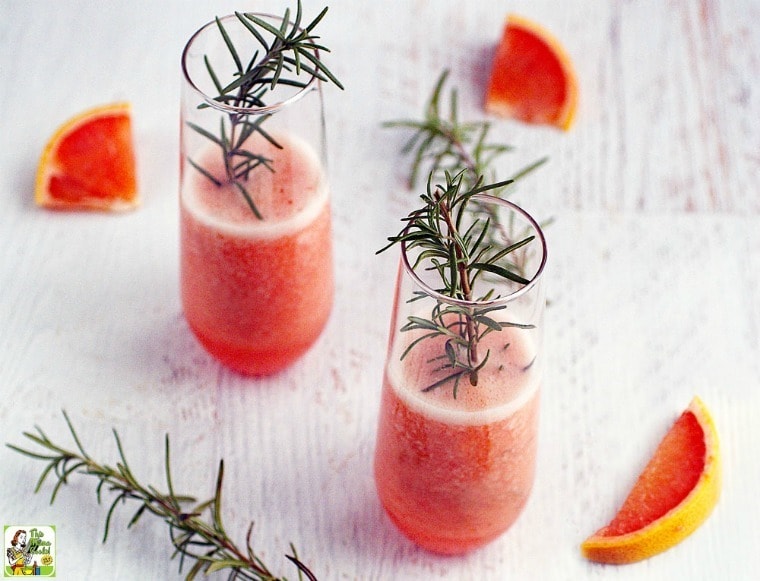 Ingredients
1

ruby red grapefruit

Vodka

2 to 4

rosemary sprigs
Directions
Place the ruby red grapefruit in your refrigerator for several hours until it's nice and cold.
Remove the grapefruit from the refrigerator, then quickly peel it, removing extra pith and seeds.
Place in a high speed blender and pulse until frothy.
Pour 1 part vodka to 2 parts grapefruit froth into a tall cocktail glass. (Picture above shows 2 ounces vodka to 4 ounce grapefruit froth.) Add rosemary sprig and serve.
Prep Time:
2 Hours 12 Minutes
Total Time:
2 Hours 5 Minutes
Servings
:
Makes 2 to 4 cocktails
Originally published on February 13, 2015. Updated with new pictures and information.