Last Updated on May 11, 2022 by Anne-Marie
Slow Cooker Smoking Bishop, a warmed, spiced fruit, wine, and port punch recipe you can quickly make in your crock-pot.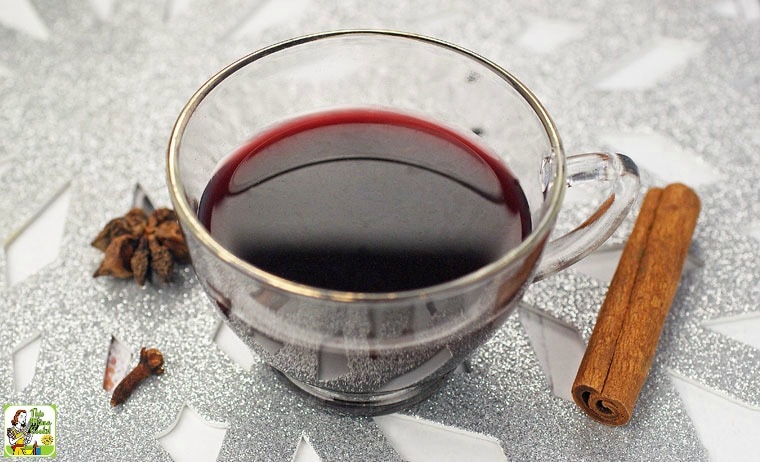 Why this recipe works
You have to serve this slow cooker Smoking Bishop recipe at your Christmas or New Year's Eve party!
Now I know that saying that there's a Smoking Bishop in your slow cooker sounds like a one of those old jokes about Prince Albert in a can. You better get him out!
Seriously though, this Smoking Bishop recipe is a warm spiced wine and port punch that's mentioned in the Charles Dickens classic, A Christmas Carol:
A reformed Ebenezer Scrooge offers to share a drink with his long-suffering employee, Bob Cratchit: "A Merry Christmas, Bob!" said Scrooge with an earnestness that could not be mistaken, as he clapped him on the back.

"A merrier Christmas, Bob, my good fellow, than I have given you for many a year! I'll raise your salary, and endeavor to assist your struggling family, and we will discuss your affairs this very afternoon over a bowl of Smoking Bishop, Bob!"
The reason I bring it up is that one of my favorite holiday movies is the Patrick Stewart version of A Christmas Carol.
It's been a few years since I've seen it on TV. Luckily, you can either buy the digital version or stream A Christmas Carol on Amazon.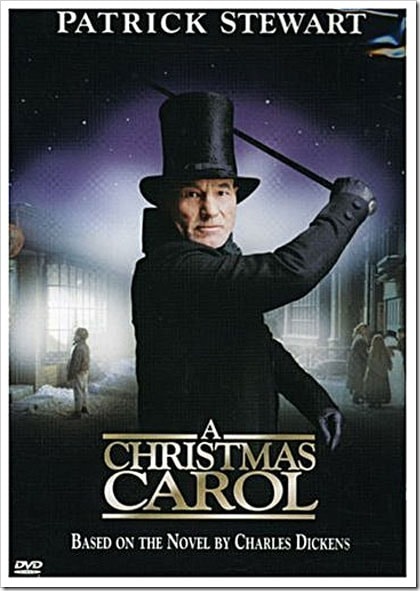 I don't believe the scene from the book where Scrooge and Cratchit enjoy a few steaming bowls (earthen mugs) of Smoking Bishop punch is in the movie version.
That's probably because the movie is based on Sir Patrick's stage version of A Christmas Carol where he played all the parts himself.
I can't image Sir Patrick pulling off a drinking scene like that all by himself!
How the Smoking Bishop drink got its name
Smoking Bishop recipes are part of a family of Victorian era punch-style drinks named for the clerical hierarchy.
The Pope involved mixing the drink with burgundy wine. The Archbishop used claret and the Cardinal used champagne.
The bishop is a port drink and smoking refers to what happens when you add the port to the drink and bring it up to almost boiling.
Since the Victorians were in the habit of renaming things to give less offense – think W.C. for water closet, which is actually the toilet – I have a feeling that clerical names disguised the fact that these fruity punches were actually alcoholic drinks.
Maybe such names were also used so the ladies could enjoy them!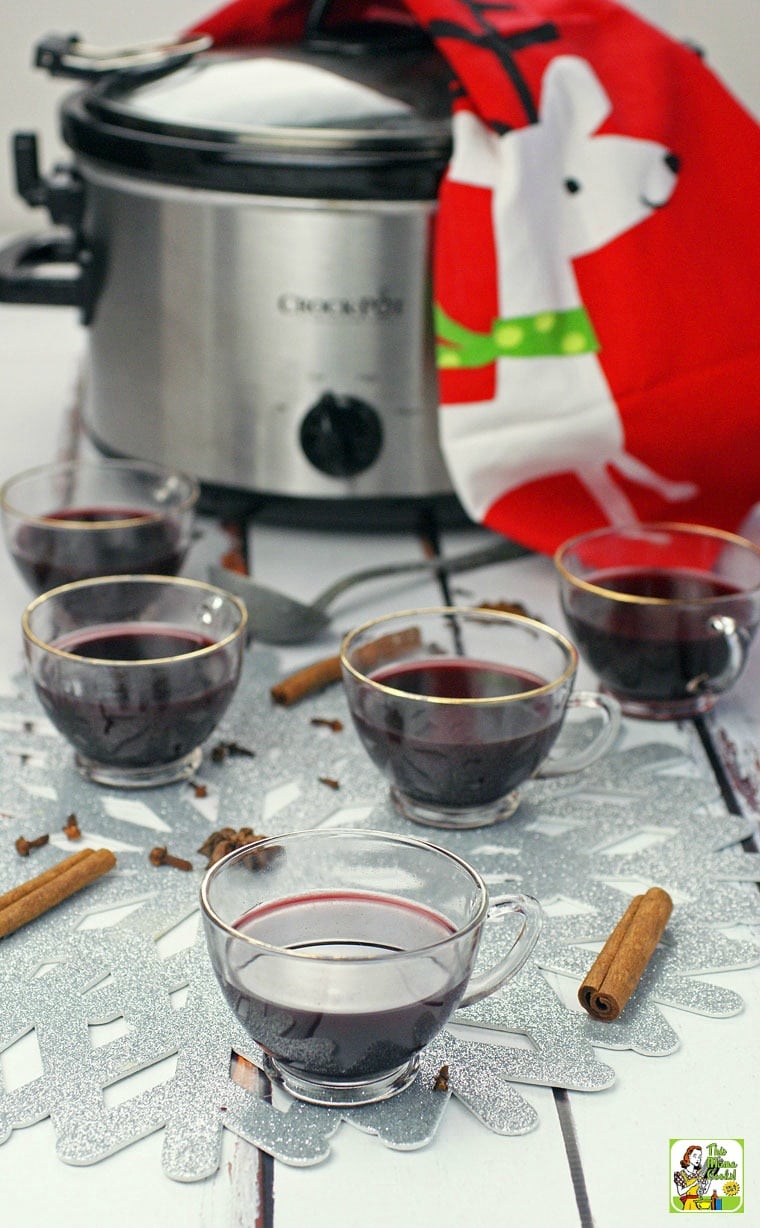 How to quickly make smoking bishop in a slow cooker
My Slow Cooker Smoking Bishop drink recipe is based on several that I found online:
● Drinking with Charles Dickens – The Smoking Bishop by Tori Avery (terrific background on the history and smoking bishop definition)
● Down a Mug of 'Smoking Bishop' from NPR (listen to the story from Morning Edition – very interesting, though I disagree about boiling the drink since you'll lose much of the alcohol content due to evaporation)
● Smoking Bishop from Stormfax
Since my recipe for this smoking bishop drink is similar to mulled wine, it's perfect for a Christmas or New Year's party. A smoking bishop cocktail is like hot sangria with more spices and the fruit removed before drinking.
Speeding up the punch making process
However, the various recipes I found for Smoking Bishop looked like I would need a couple of days to make it. Who has time for that when you have a party in the works?!
Instead, I hurried the job along by using my 4-Quart Cook and Carry Crock-Pot.
You'll still need the better part of the day, but if you start just before lunch, your Smoking Bishop will be good to go for an evening party.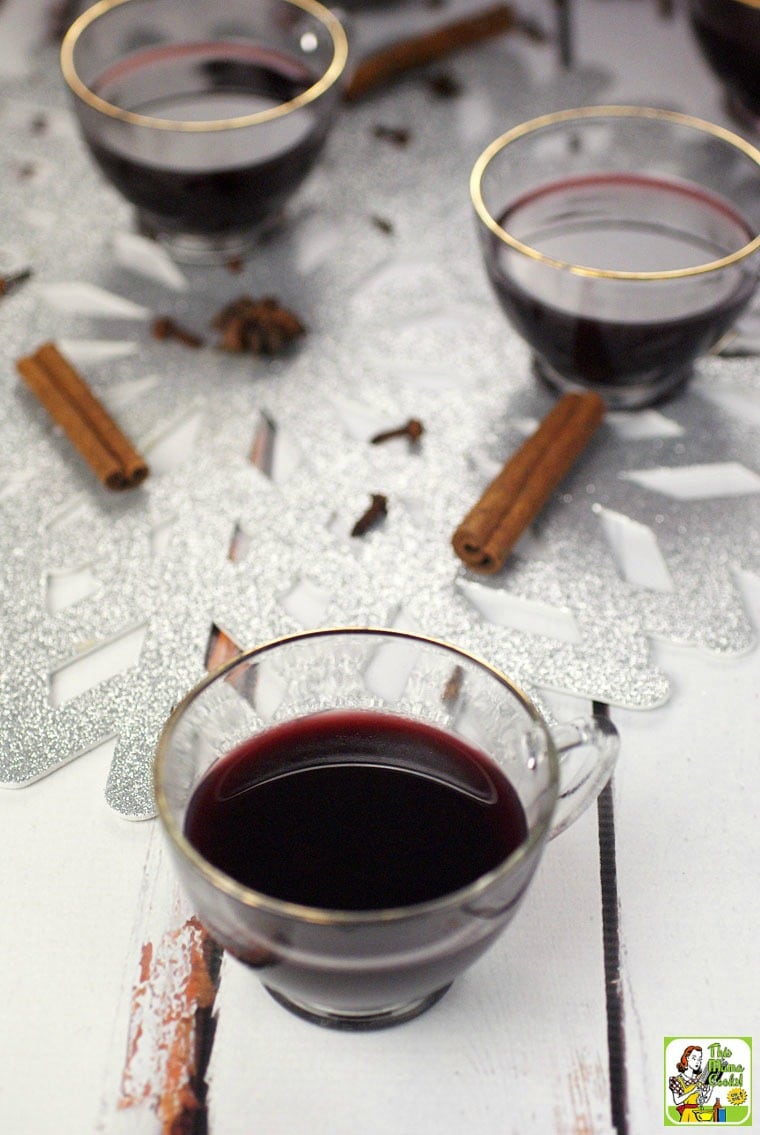 What type of wine?
For the red wine, I used a Spanish tempranillo/garnacha. Don't use anything too expensive as you'll be heating this up and adding spices to this crock-pot holiday drink.
What type of port?
I used a ruby port. Since Smoking Bishop is a punch, use an inexpensive bottle. Don't blow a $30 bottle of port on this!
How to save money on spices
If you're looking for inexpensive cinnamon sticks, check out the Hispanic section of your favorite store. The Badia brand spices are a terrific bargain.
How to reduce the sugar
We're all trying to cut back on carbs and sugar. If you're looking for a brown sugar substitute, try Swerve Sweetener, Brown.
Swerve tastes just like regular brown sugar, it's all natural, and zero calories. It's terrific in holiday baking, too and perfect for anyone on keto or low carb diets.
How to serve Smoking Bishop
Serve the punch in small punch glasses or mugs so your guests' drinks won't get cold too quickly.
Other fun and refreshing party drinks
If you like Smoking Bishop, you'll love my Slow Cooker Mulled Wine recipe. It's also terrific for holiday and winter parties.
Other terrific cocktails and mocktails:
● Homemade Crockpot Hot Chocolate Recipe for a Crowd - you can add liquor to individual mugs if you like
● Dead Man's Kiss Black Cocktail Recipe - a spooky black cocktail to enjoy on the full moon or at Halloween
● S'mores Martini - this is a cold drink with a toasted marshmallow
● Peach Whiskey Cocktail - flavored with peach whiskey and kept cold with frozen peach slices
● Orange Blossom Mocktail - a fizzy orange drink
● Lemonade Sangria (mocktail)
● Meyer Lemon Shrub Drink Recipe - like kombucha
Yield: 15 SERVINGS
Slow Cooker Smoking Bishop Recipe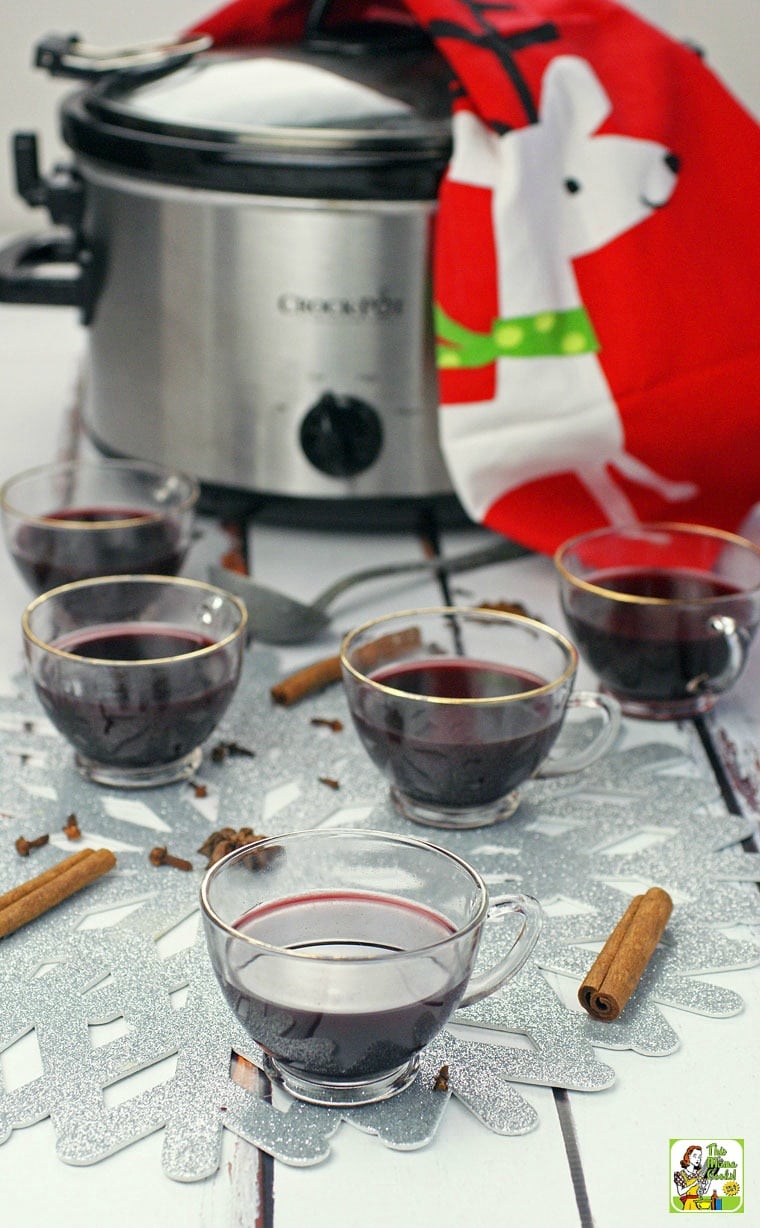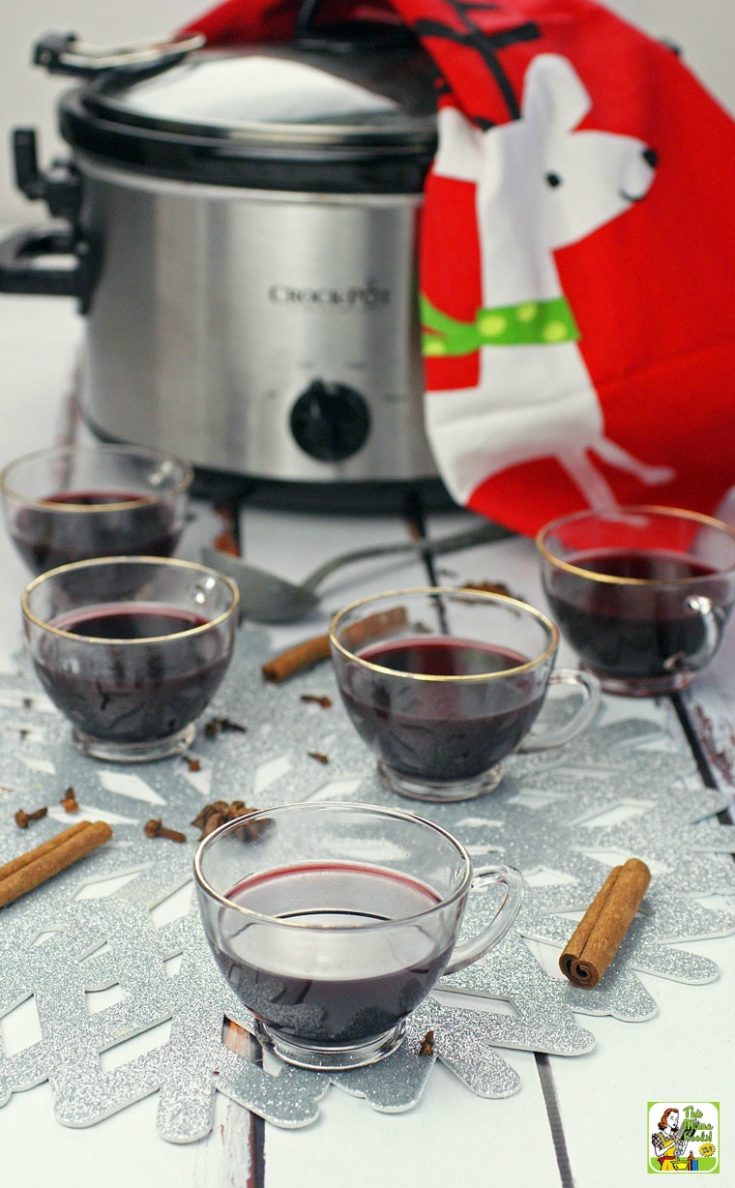 A recipe for smoking bishop, a warmed, spiced fruit, wine and port punch recipe that can be made quickly in your slow cooker.
Total Time
6 hours
30 minutes
Ingredients
5 oranges
1 grapefruit
36 whole cloves
1 750ml bottle full-bodied fruity red wine
1/2 cup brown sugar or Swerve Sweetener, Brown
5 3-inch cinnamon sticks
2 star anise pods
1/4 teaspoon whole allspice
1/4 teaspoon ground ginger
1/4 teaspoon ground mace
1 750ml bottle ruby port
Instructions
Heat oven to 350 degrees F.
Remove any stickers on the oranges and grapefruit. Wash and dry the fruit. Place fruit on a cookie sheet or baking dish. Slice each piece of fruit and stud the oranges and grapefruit with six cloves each.
Place fruit into the oven and cook for 45 minutes until the bottom of the fruit starts to turn brown. Turn and cook for another 45 minutes. Remove from the oven and let cool.
In a microwave-safe bowl, place brown sugar and 3 cups of wine. Heat on high for 4 minutes. Remove and stir to dissolve brown sugar.
Pour wine and sugar mixture, remaining wine, and remaining spices into the slow cooker.
Cut up the fruit into quarters. Place fruit and any cloves that may have fallen out into slow cooker. Cover and cook on high for 4 hours.
Remove pieces of fruit and press out juice and wine back into a slow cooker using a lemon squeezer.
Strain wine mixture over a fine sieve into a large bowl. Pour strained mixture back into the slow cooker.
Pick out cinnamon sticks, rinse off the pulp, and place sticks back into the slow cooker.
Add port to slow cooker. Reduce heat to the low setting for 1 hour. Then reduce setting to warm. (If your slow cooker doesn't have a warm setting, keep it on low. If Smoking Bishop seems too hot to safely drink, turn off the slow cooker.)
Ladle Smoking Bishop into individual punch glasses or mugs. Enjoy!
Recommended Products
As an Amazon Associate Affiliate and member of other affiliate programs, I earn from qualifying purchases.
Nutrition Information:
Yield:
15
Serving Size:
1 glass
Amount Per Serving:
Calories:

123
Total Fat:

0g
Saturated Fat:

0g
Trans Fat:

0g
Unsaturated Fat:

0g
Cholesterol:

0mg
Sodium:

314mg
Carbohydrates:

19g
Fiber:

2g
Sugar:

12g
Protein:

1g
Nutritional information is automatically calculated per the ingredients list. Serving size may not be accurate. Please double-check with your preferred nutritional app for the most accurate information.
Originally published on December 11, 2015 and December 13, 2017. Updated with new information.