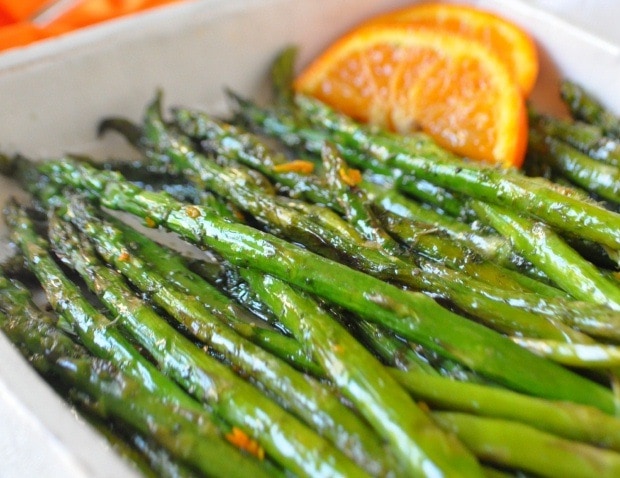 After a fun week at the Grand Canyon (more on that soon) I've come back with a cough I cannot shake and the desire to stay in bed watching The Tudors. Luckily for us, Holly Clegg has stopped by with a guest post about Easter dining.
Easter table must have asparagus
The true sign of spring in the food world is the abundance of many fresh vegetables. Asparagus is one of the quintessential spring vegetables. It appears earlier, but they peak in May, so this favorite American vegetable (broccoli came in #2) is showcased this time of year.
This cherished culinary pleasure is so flavorful that you'll find it in all kinds of dishes. When purchasing asparagus, examine the tips for signs of freshness as that is the portion most likely to break or spoil. Look for tightly closed tip and stalks that are not too dry. The young asparagus have purple tips and green stems and grow thicker as they ripen. If served cold, you can cook in advance, but be sure to shock them in ice cold water to stop cooking and keep flavor and color.
I like to roast my asparagus in the oven and then whip up this simple marinade for a delicious taste of spring! And, pick up my pink book, Too Hot in the Kitchen for your Easter basket!
Marinated Asparagus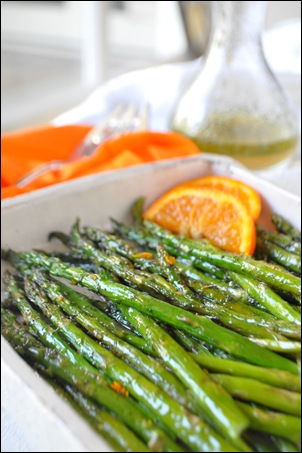 From Too Hot in the Kitchen: Secrets To Sizzle At Any Age
A splash of roasted garlic seasoned rice vinegar, dill, and orange give simple asparagus some spunk! Good served warm or chilled.
Makes 4 servings
Ingredients:
2 tablespoons NAKANO roasted garlic seasoned rice vinegar
2 tablespoons olive oil
1/2 teaspoon minced garlic
1 tablespoon fresh dill or 2 teaspoons dried dill
1/2 teaspoon grated orange rind
Salt and pepper to taste
1 pound asparagus, cooked and cooled
Directions:
In small bowl, whisk together all ingredients except asparagus.
In shallow dish or resealable plastic bag, lay asparagus and cover with marinade.
Refrigerate in marinade to serve cold or serve with marinade for vegetable side.
Spicy Advice: Try different flavored seasoned rice vinegars to splash on flavor without the fat-roasted red pepper adds a touch of heat-which I like too.
Nutritional information
Calories 89
Calories from fat 64%
Fat 7 g
Saturated Fat 1 g
Cholesterol 0 mg
Sodium 151 mg
Carbohydrate 6 g
Dietary Fiber 2 g
Sugars 4 g
Protein 3 g
Dietary Exchanges: 1 vegetable, 1 1/2 fat
Weight Watchers POINTS = 2
____________
Pictures courtesy of Holly Clegg.