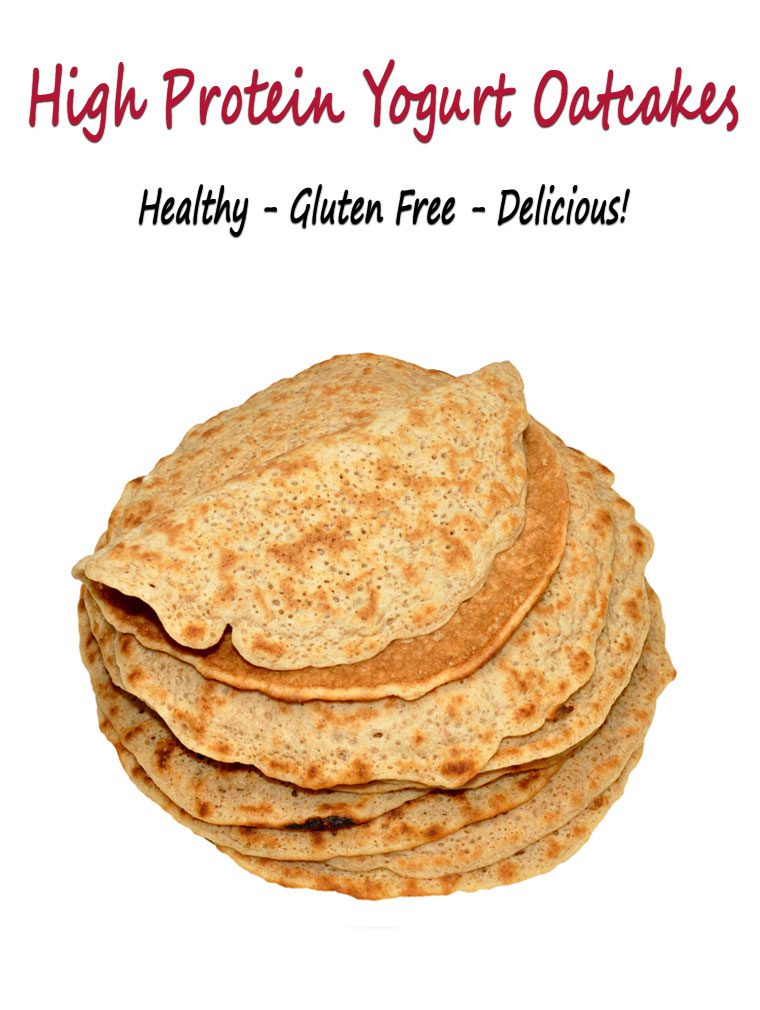 Inspired by a recipe a friend sent me for oatmeal pancakes, I thought I'd try a yogurt version and came up with a recipe for High Protein Yogurt Oatcakes.
Note that no matter what type of oatmeal you use, they're the same nutritionally. The difference is that with one minute and instant, the oats are rolled thinner and cut up to make them cook up faster. So steel cut isn't better than old fashioned or instant.
Also, if you're gluten free, make sure to use gluten free certified oatmeal as some oatmeal brands may be subject to cross contamination due to the machinery on which they're processed.
These High Protein Yogurt Oatcakes taste great covered with a schmear of Greek yogurt (plain or flavored) or drizzled with with real maple syrup or honey. 
I love using Stephanie Izard's recipe for Pomegranate Syrup for my pancakes. Delish!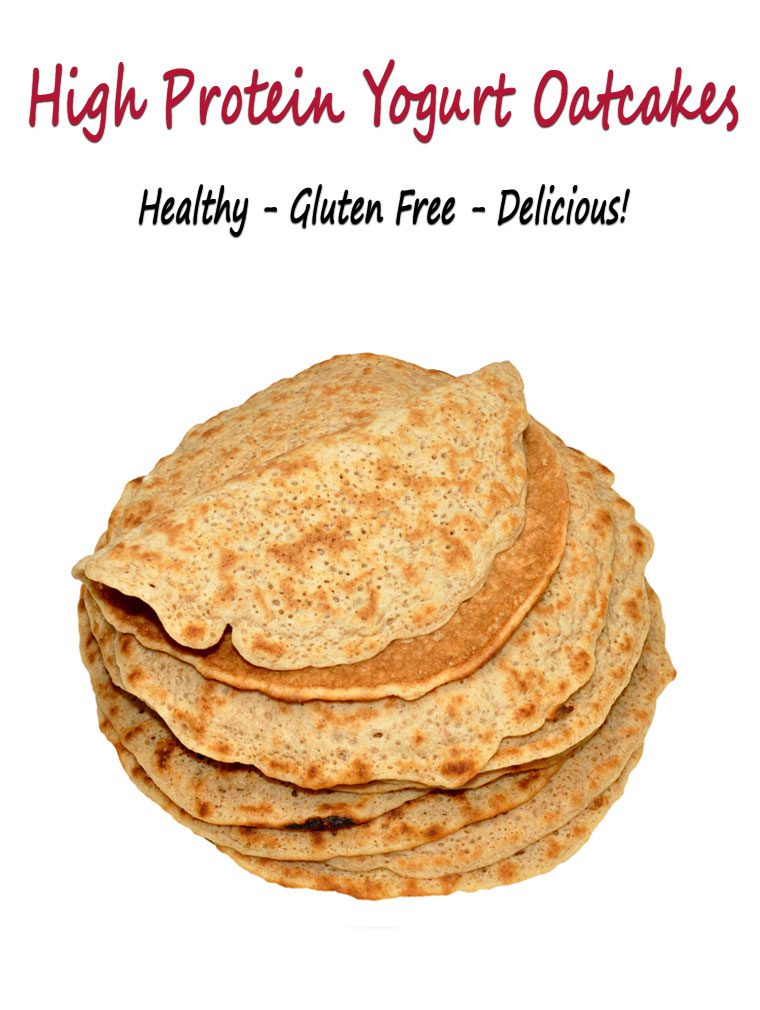 High Protein Yogurt Oatcakes
Ingredients
1 cup

instant, one-minute, old fashioned, or steel cut oats

6

egg whites

1 cup

fat-free plain Greek yogurt

1/4 teaspoon

vanilla extract

1/4 teaspoon

ground cinnamon

1 tablespoon

stevia or monk fruit

1/2 teaspoon

baking powder
Directions
Put all the ingredients in a blender and puree.
Coat a hot pancake griddle or frying pan with a little butter, oil or a non-stick spray.
Pour approximate 1/4 cup of batter to make a 3-4" pancake. Flip over once the batter starts to bubble.
Servings
:
Makes four servings of three pancakes (3-4
Serving size:

3 pancakes

Calories:

136

Calories from Fat:

2g

Total Carbohydrates:

21g

Sugar:

9g

Fiber:

1g

Protein:

11g