Last Updated on October 6, 2021 by Anne-Marie
Make this easy green tomato ketchup recipe with fresh tomatoes from your garden.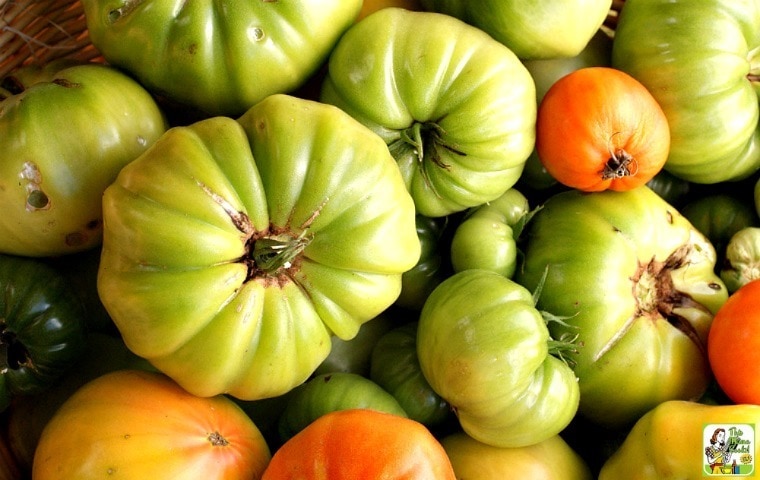 Why this recipe works
If you're overwhelmed with tomatoes from your garden, you must make this easy green tomato ketchup recipe.
Don't worry, it's not as hard as you think, even if you're new to canning.
After all, there's nothing like enjoying the benefits of your garden year round by canning your tomatoes.
Why make green tomato ketchup
While there's nothing wrong with making tomato sauce from tomatoes, you should try making this green tomato ketchup even if you've never canned before.
I decided to make green ketchup canning recipe since it was easy to do even though canning was intimidating.
In fact, I was overjoyed at how well my first batch of green ketchup turned out.
Green Tomato Ketchup is very sweet and mild, almost like an apple sauce rather than a red tomato ketchup.
I've tried it everything from eggs to fish sticks to sweet potato fries. And it's delicious!
How to make green tomato ketchup
Food safety first!
It's very important that you add bottled lemon juice to this Green Tomato Ketchup recipe.
Do not use fresh lemon juice as it is not acidic enough.
Bottled lemon juice will give the green tomato ketchup enough acidity to avoid any issues with Clostridium botulinum bacteria, which is a deadly neurotoxin.
You can read about it on this PDF from the University of Wisconsin.
They recommend 2 tablespoons of bottled lemon juice per quart. Since my Green Tomato Ketchup recipe makes 2 quarts, I added 4 tablespoons.
Honey vs. agave
Due to my food sensitivities to honey, I used agave nectar to sweeten my Green Tomato Ketchup recipe. Any variety of agave is fine (light, dark, etc.)
However, you can use honey if you like, especially if you don't feel the need to add something new to your pantry.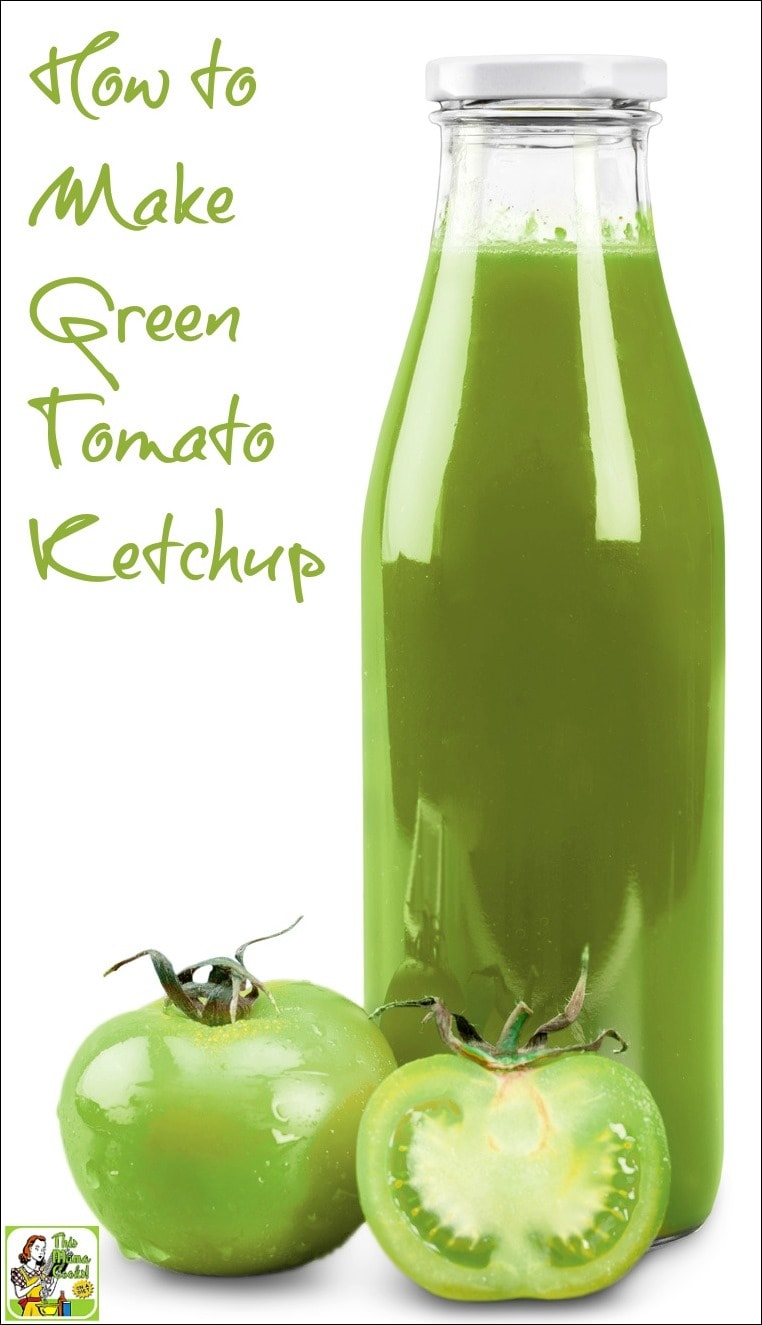 Some tomato canning guides and supplies to help you make green tomato ketchup
If you're new to canning tomatoes, here are some books to help you get started!
● Ball Complete Book of Canning and Preserving. I have this book on canning. It's perfect for beginners.
● Canning and Preserving for Beginners: The Essential Canning Recipes and Canning Supplies Guide is also a terrific guide.
● You can download USDA Publications on home canning at the National Center for Home Food Preservation. Best of all they're FREE.
Canning equipment needed to make green tomato ketchup
Don't have any canning equipment?
First, you need a large stock pot
The Granite Ware Steel/Porcelain Water-Bath Canner is a 21.5-quart capacity enamel water bath canner and chrome plated rack
Second, you need a canning kit
There are a variety of canning kits to choose from depending on how serious you want to get with your canning.
I recommend getting at kit with at least the following:
The Norpro Canning Essentials Boxed Set has everything you need to get started at a good price.
Then, buy dissolvable labels
I also recommend Ball Dissolvable Labels. I love these labels because they're super easy to get off when you've finished a jar and want to reuse it for something else.
These are terrific for canned green ketchup as well as labeling jars for gifts like homemade keto taco seasoning mix recipe or DIY Coffee Sugar Scrub with Coconut Oil.
Don't buy a cheaper brand because those won't come off as easily when you wash them.
Finally, get good jars
Don't forget to buy a case of 8-ounce Ball Jar Crystal Jelly Jars with Lids and Bands.
If you're making Green Tomato Ketchup as a homemade gift, the small jelly jars are super adorable and perfect for gift giving.
More canning recipes
If you had fun canning, try these recipes:
You can use Refrigerator Pickled Okra like pickles or in martinis instead of olives.
This Easy Fig Ginger Jam is super on toast or yogurt.
Don't throw out watermelon rinds! Make Best Watermelon Rind Pickles instead.
Yield: 64 OUNCES
Green Tomato Ketchup Recipe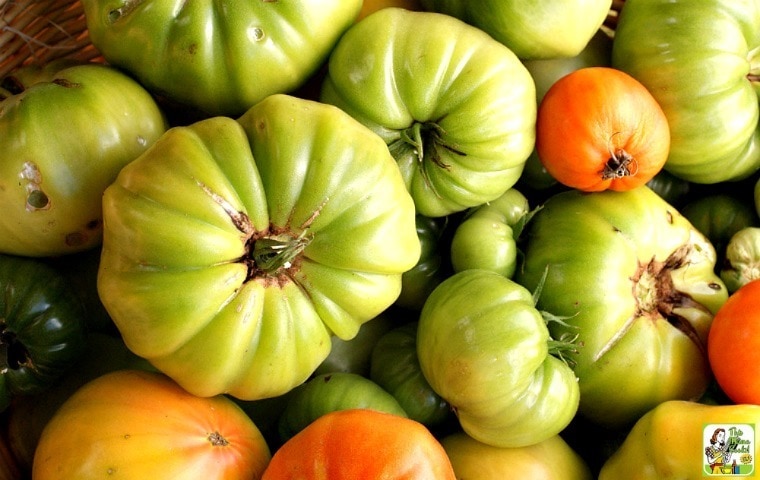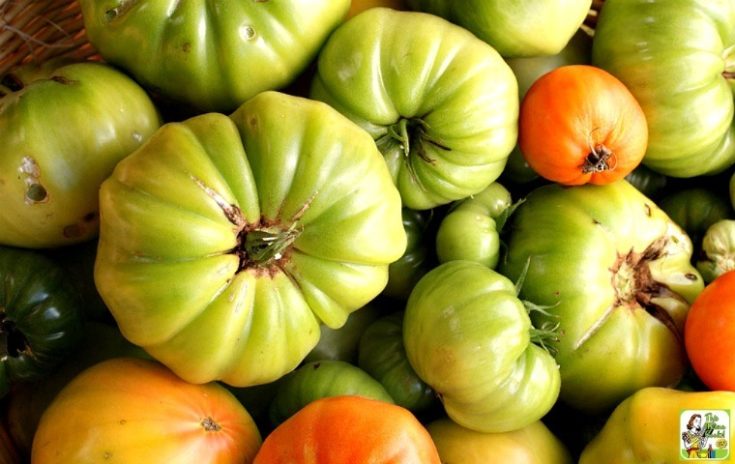 Looking for green tomato recipes? Then make this easy green ketchup recipe!
Ingredients
6 pounds green tomatoes
3 pounds onions
2 teaspoons ground black pepper
1 tablespoon ground dry mustard
1 teaspoon Worcestershire sauce
2 teaspoons mixed pickling spices
2 cups apple cider vinegar
2 tablespoons bottled lemon juice (do not use fresh juice as it's not acidic enough)
3/4 to 1 cup agave nectar (any type is fine)
Instructions
Slice green tomatoes and onions. Place in a large pot with pepper, mustard, and Worcestershire sauce.
Put the mixed pickling spices in a small cheesecloth bag and add to the tomato mixture.
Pour cider vinegar over the mixture.
Cook for four to six hours over very low heat, stirring occasionally.
Remove the bag of pickling spices.
Puree the mixture with a wand blender or in a food processor or blender.
Strain the tomato mixture through a mesh strainer.
Return to pot and bring to boil.
Add lemon juice and 3/4 cup of agave and stir until dissolved. Using a clean spoon, take a taste. If you feel the ketchup is sweet enough, stop. If not, add another 1/4 cup of agave nectar. Remember to use a clean spoon every time you taste test.
Immediately fill six sterilized jelly jars with green tomato ketchup, leaving 1/4-inch headspace.
Wipe the jar tops and threads clean with a clean paper towel. Place hot sealing lids on the jars and apply the screw on rings loosely.
Process in boiling water bath in a deep canning pot for 5 minutes, adjusting for altitude.
Remove the jars and cool completely. Tighten the jar screw rings to complete the sealing process.
After the jars of green tomato ketchup cool, check seals by pressing the middle of the lid with finger. If the lid springs back, your green tomato ketchup didn't seal and must be refrigerated.
Let jars of green tomato ketchup stand at room temperature 24 hours. Don't forget to apply a dated label!
Store unopened product in a cool dry place up to one year. Refrigerate green tomato ketchup after opening.
Recommended Products
As an Amazon Associate Affiliate and member of other affiliate programs, I earn from qualifying purchases.
Nutrition Information:
Yield:
8
Serving Size:
1 8-ounce bottle
Amount Per Serving:
Calories:

238
Total Fat:

1g
Saturated Fat:

0g
Trans Fat:

0g
Unsaturated Fat:

1g
Cholesterol:

0mg
Sodium:

62mg
Carbohydrates:

52g
Fiber:

7g
Sugar:

36g
Protein:

7g
Nutritional information is automatically calculated per the ingredients list. Serving size may not be accurate. Please double-check with your preferred nutritional app for the most accurate information.
Originally posted October 27, 2011 and August 9, 2016. Updated with new photos and information.
Bottle photo credit: Adobe Stock