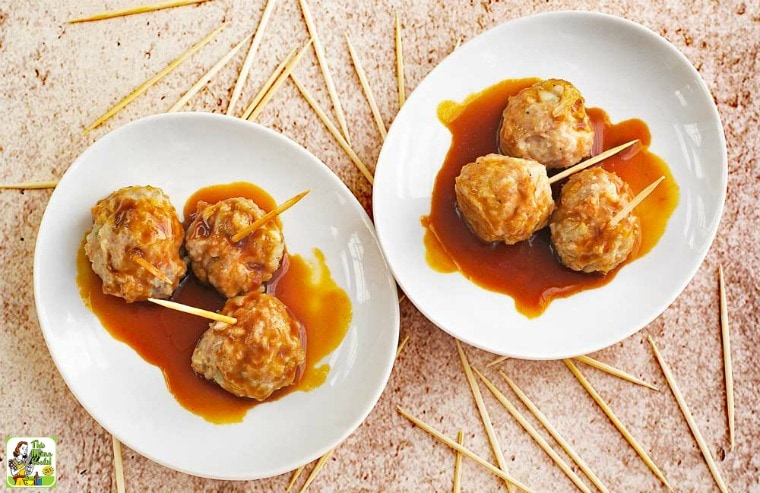 These Asian Style Gluten Free Meatballs are perfect for entertaining, especially when you're tired of serving the usual party appetizers.
This gluten free meatball recipe is super easy and fun to make. Get the kids to help you! You can also double the batch and freeze up half for later.
These are the ultimate gluten free cocktail meatballs! Tasty, popular with guests (especially if they're gluten or dairy free) and easy to transport to potlucks in an insulated casserole carrier.
If you're looking for meatballs for kids, this recipe fits the bill, too! That's because they're fun to eat with toothpicks and dipping sauce. After all what kid doesn't love to dip their food in a tangy sauce?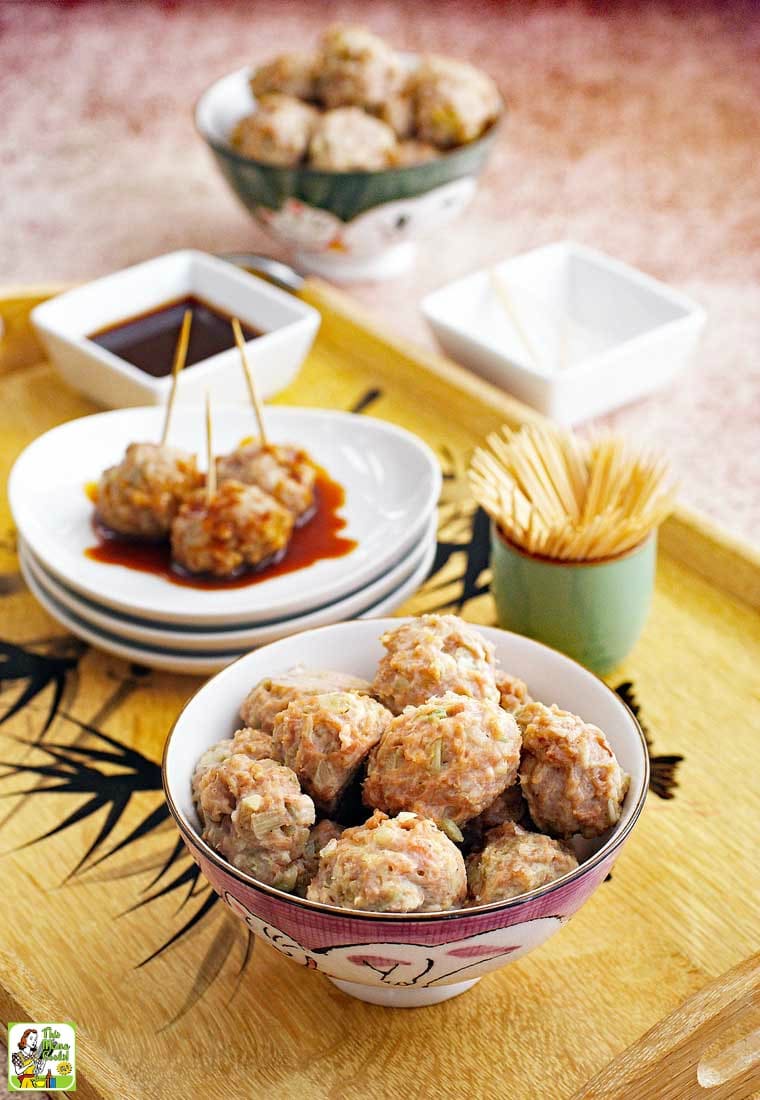 Making Asian Style Gluten Free Meatballs
To keep pork meatball recipe gluten free and dairy free, I recommend using Massel bouillon cubes and seasoning granules. They're made with premium vegetables, herbs, and sea salt in a factory that's entirely gluten free to prevent cross contamination.
Massel bouillons are also fat free, cholesterol free, and lower in sodium than other instant bouillons. You can use any flavor of granules – chicken, beef, or vegetable for the meatballs.
I order all my Massel products on Amazon since buying in bulk is the most cost-effective and convenient way to go!
My favorite is the Massel Gluten-Free, Salt Reduced All Purpose Bouillon & Seasoning Granules, which I use on vegetable and ground meat sautés, grilled vegetables, and in meatloaf. So good!
When making these yummy meatballs for kids, you can use either reduced fat ground pork or ground turkey – or a combination of both!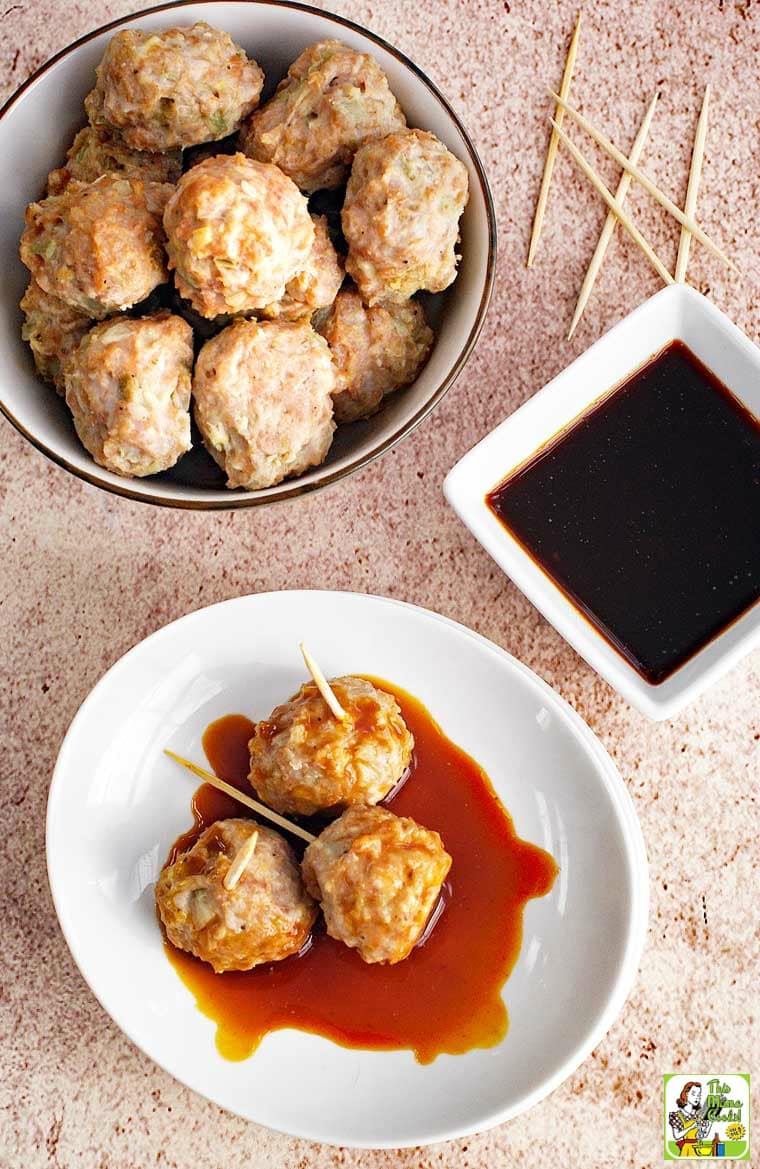 Serving up your gluten free meatballs recipe
To keep pork meatball recipe gluten free, I suggest serving it with San-J Gluten Free Orange Sauce. So yummy! Any of the other San-J Gluten Free Cooking Sauces would go well, too.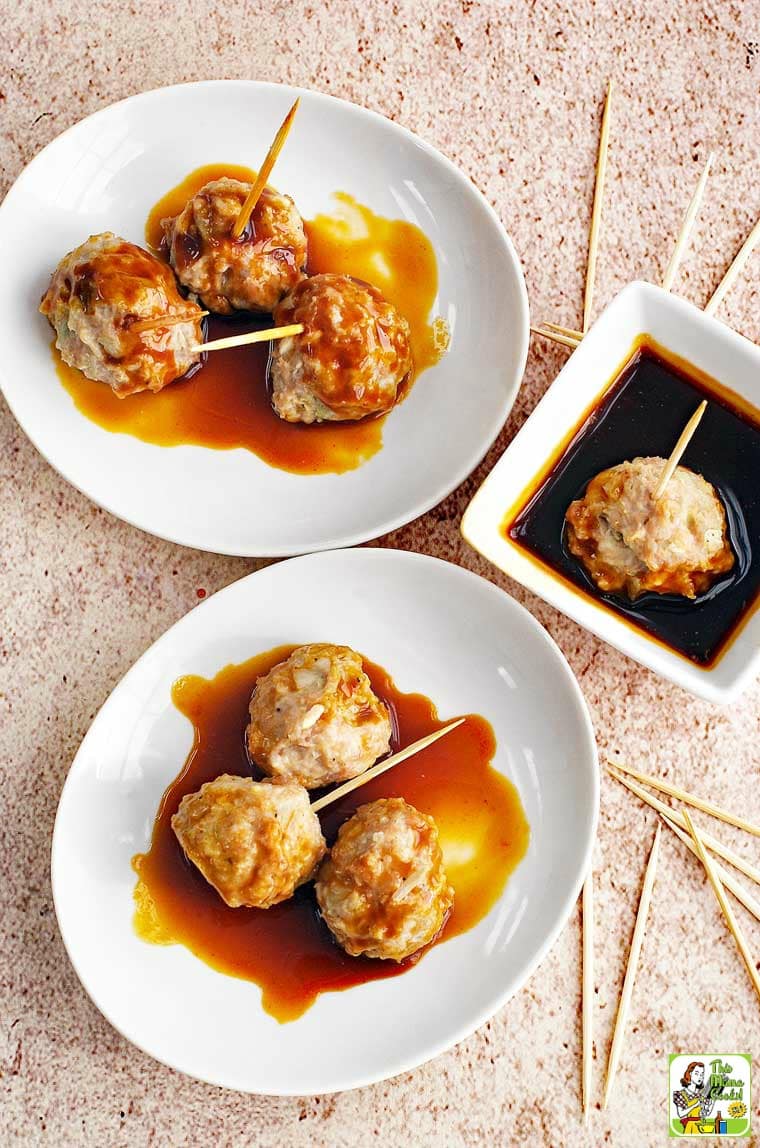 You can cut the recipe in half and serve the Asian Style Gluten Free Meatballs with a veggie stir fry or over brown rice with a spicy Asian sauce. Or make a full batch and freeze half of the gluten free/dairy free meatballs for another night's dinner.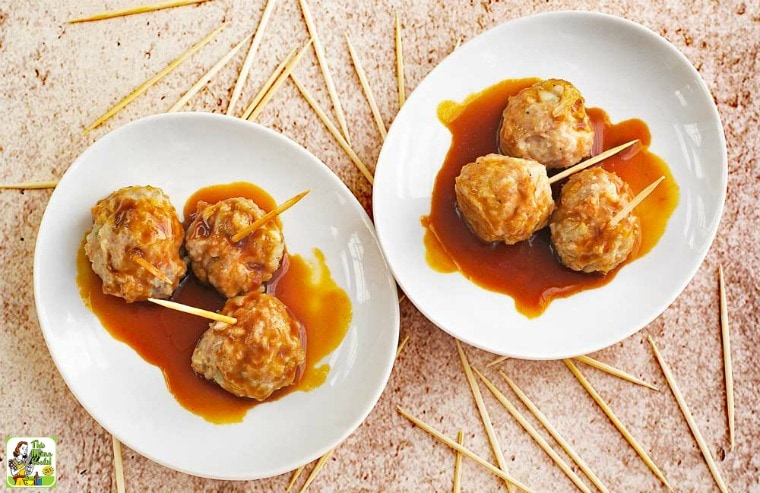 Asian Style Gluten Free Meatballs
Directions
Preheat oven 350 degrees F.
Combine shallots, ginger, garlic, and Massel bouillon granules. Add ground pepper.
Add ground pork to seasonings and mix with hands until thoroughly combined.
Line baking sheet with aluminum foil.
Using a 1 tablespoon cookie dough scoop, scoop ground meat on to baking sheet until sheet is covered.
Since ground meat will be too sticky to shape into meatballs, place baking sheet in freezer for 10-15 minutes until meatballs are slightly firmed up.
Remove baking sheet from freezer. Shape meatballs using the palms of your hands, and place back on to baking sheet.
Bake meatballs for approximately 15-20 minutes or until golden brown and cooked through.
Serve meatballs with toothpicks and sauce of choice.
Servings
:
Makes 74 appetizer sized meatballs
Serving size:

2 meatballs
Originally published on January 22, 2014. Updated with new pictures and information.