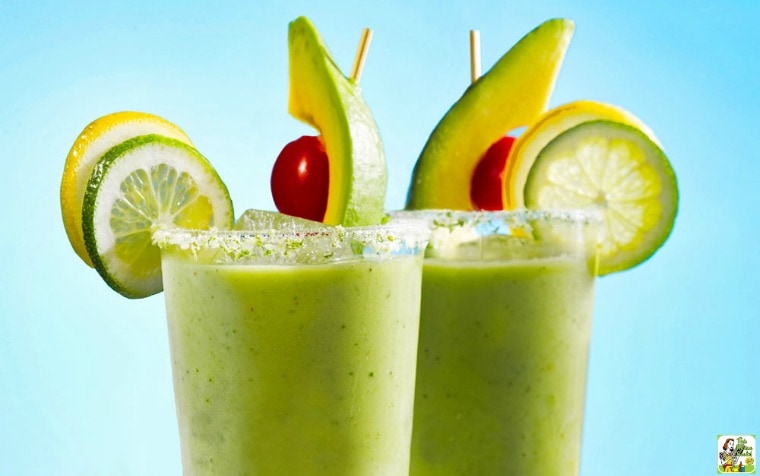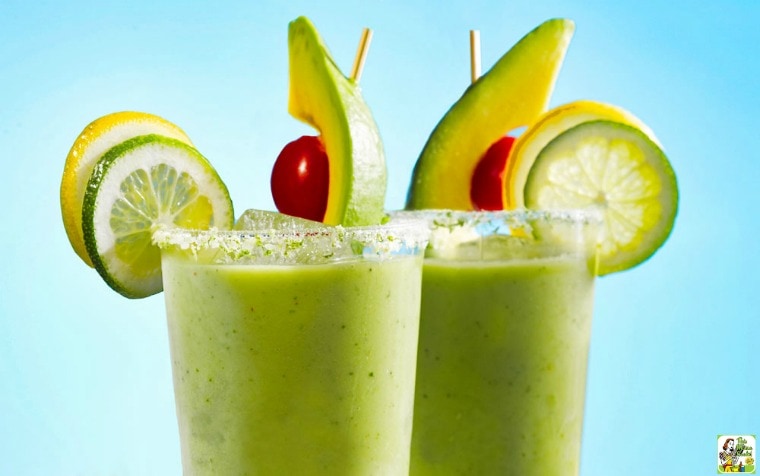 If you're searching for Mother's Day drink ideas with a twist, try making mom a South of the Border version of the classic Bloody Mary – a Guaca Mary.
You can serve this avocado drink recipe as a mocktail or add some vodka or tequila for a full blown cocktail. This Mother's Day drink will be a hit for anyone who loves spicy Bloody Mary drinks!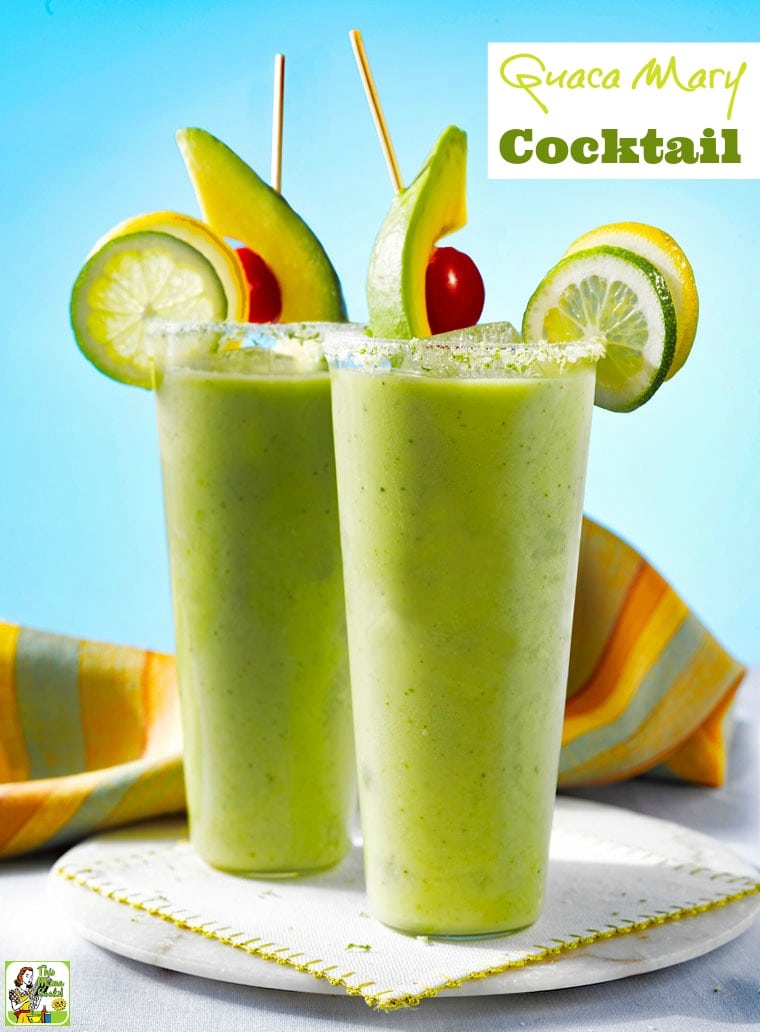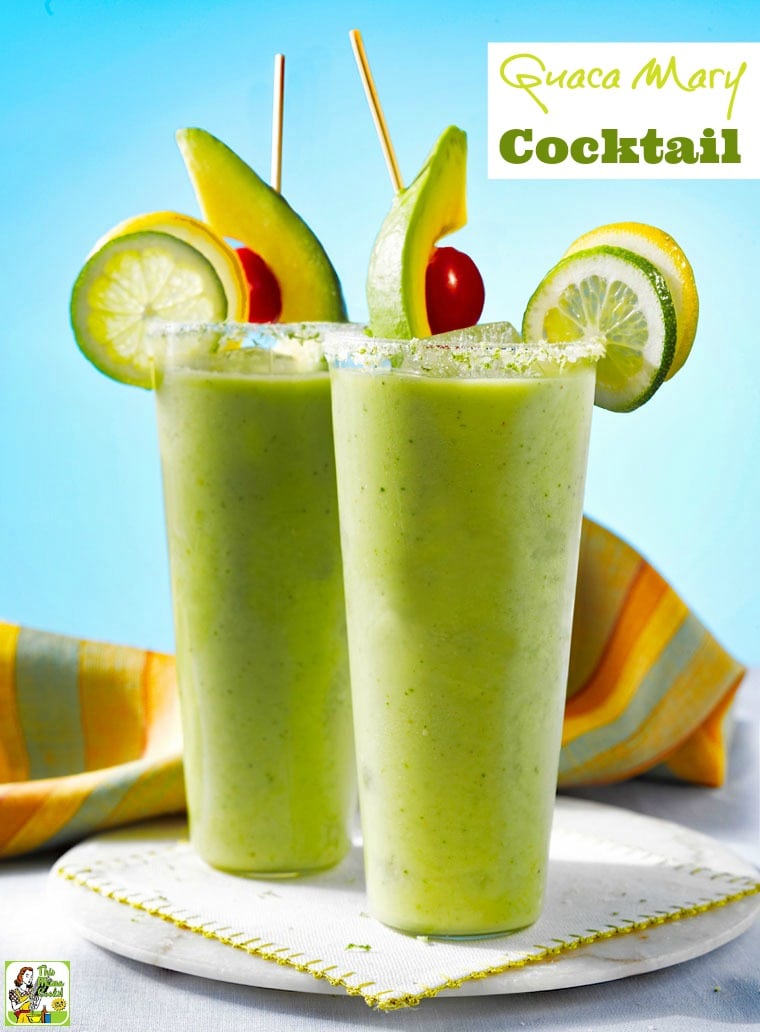 It's even guilt free since this avocado cocktail drink combines nutritious avocados with grapes, Mexican hot sauce, peppers, and hydrating coconut water.
El Yucateco Green Hot Sauce Bottle, Chile Habanero,
This Mother's Day cocktail recipe was created for Avocados from Mexico by Chef Ina Pinkney who ran Ina's, a famous restaurant in Chicago, for more than 30 years.
You can read more about Ina's in her book, Ina's Kitchen: Memories and Recipes from the Breakfast Queen. The book would make a lovely Mother's Day gift if your mom's a foodie or if she's a Chicago native.
Ina's Kitchen: Memories and Recipes from the Breakfast Queen
Mother's Day drinks serving ideas
Ian recommends pouring the Mother's Day drinks into a 2-quart pitcher, then pouring it into tall glasses. You can also use bamboo skewers to thread avocado, grape tomatoes, and pickled onions as a garnish.
Crisa Impressions by Libbey 80 Ounce Clear Glass Pitcher
Libbey 16-Ounce Midtown Cooler Glass, Clear, 4-Piece
Fox Run Bamboo Skewers, Set of 100
Check out my Mother's Day and breakfast recipes for more brunch and Mother's Day drink ideas.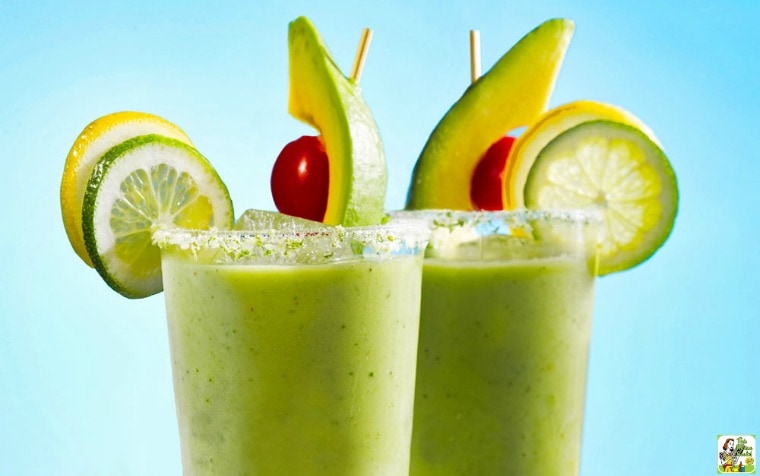 Ingredients
Kosher salt

2 teaspoons

grated lime rind

1/2 cup

lime juice, divided

2 cups

peeled, cubed cucumber

1

fully ripened avocado, halved, pitted, peeled and sliced

1 cup

raw cubed tomatillos

1 cup

halved seedless green grapes

1/2 cup

loosely packed cilantro leaves

1

whole seeded fresh Serrano pepper

1 teaspoon

celery salt

6 dashes

Mexican green hot sauce

1/4 teaspoon

freshly ground black pepper

1 1/3 cups

unsweetened coconut water

Tequila or vodka, optional

Avocados slices, grape tomatoes and pickled onions, optional garnish
Directions
On a small flat plate, stir together 3 tablespoons salt and the lime rind. Set aside.
Pour 1/4 cup of the lime juice into a shallow bowl and set aside.
In a high speed blender, combine cucumber, avocado, tomatillos, grapes, cilantro, Serrano pepper, remaining 1/4 cup lime juice, celery salt, 1/2 teaspoon kosher salt, the green hot sauce, and black pepper. Whirl until smooth - mixture will be slightly thick.
Transfer to a 2-quart pitcher and stir in coconut water.
Add tequila or vodka to taste, if desired.
To serve, dip glass rim in reserved lime juice, then into salt and lime rind mixture. Add ice and fill with Guaca Mary. Thread avocado, grape tomatoes and pickled onions on to toothpicks or skewers for garnish, if desired.
Serving size:

Approx. 11 ounces plus additional tequila or vodka, if desired
Picture and recipe courtesy of Avocados from Mexico. Used with permission.
Originally published on May 9, 2012. Updated with new information.