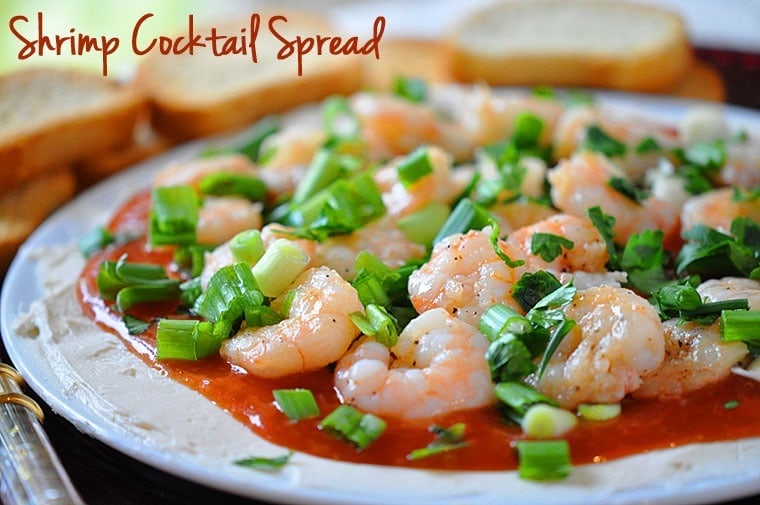 Are you looking for an easy party recipe to bring to a holiday potluck or family gathering? Well, leave it to frequent contributor, Holly Clegg, to come up with one that's not only tasty and gorgeous, but healthy too – Shrimp Cocktail Spread from her KITCHEN 101: Secrets to Cooking Confidence cookbook.
You can easily make this dairy free by using a tofu cream cheese. I'd also recommend making your own cocktail sauce from your favorite ketchup and horseradish sauce with a squeeze of fresh lemon and a dash of sea salt. It's more economical and if you like your cocktail sauce more zesty, just add more horseradish!
Finally, this shrimp recipe is naturally gluten free, so it'll be a hit with all your GF friends. Before you know it, Holly's Shrimp Cocktail Spread will be the appetizer everyone will be asking you to bring to their party!
You can find more of Holly's trim& TERRIFIC® recipes at hollyclegg.com and The Healthy Cooking Blog. And don't forget that with the holidays coming up, Holly's trim & TERRIFIC™ cookbooks make wonderful gifts for anyone who loves to eat healthy and cook!
Watch Holly make her Shrimp Cocktail Spread
Just what you need this time of year, Shrimp Cocktail Spread is holiday-ready with festive colors making a beautiful presentation and only eight ingredients! From my trim&TERRIFIC KITCHEN 101 cookbook, this delicious appetizer is perfect for your holiday parties because it is super easy to whip up and feeds the whole crowd.
Go on and make it ahead of time to save you time and stress before your event. If tofu is your thing, you can easily sneak soy protein into your dish by using half cream cheese and half silken tofu. Enjoy and Happy Holidays! Watch me make Shrimp Cocktail Spread so you can see how quick, easy and festive it is.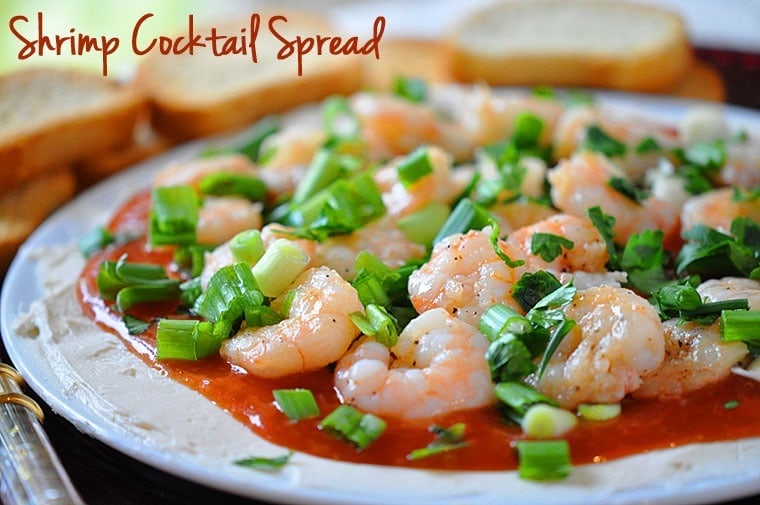 Shrimp Cocktail Spread
The name "shrimp cocktail" is always a head turner, and this dip combines all the cocktail parts into one zesty spread. The colorful presentation is a holiday favorite.
Ingredients
2 (8-ounce) packages

reduced-fat cream cheese, softened

1 tablespoon

Worcestershire sauce

1/2 teaspoon

minced garlic

1/2 teaspoon

hot pepper sauce

1 (12-ounce) bottle

cocktail sauce

1/2 cup

sliced green onions

2 cups

cooked, peeled small shrimp

2 tablespoons

minced parsley
Directions
In large bowl, blend cream cheese, Worcestershire sauce, garlic, and hot pepper sauce until creamy. Spread on bottom of 9-inch serving plate.
Cover cream cheese mixture with cocktail sauce, sprinkle with green onions, shrimp, and parsley. Refrigerate until ready to serve.
Servings
:
Makes 8 servings
Serving size:

1/4-cup

Calories:

167

Calories from Fat:

82 (49%)

Total Fat:

9g

Saturated fat:

6g

Unsaturated fat:

3g

Sodium:

587mg

Total Carbohydrates:

12g

Fiber:

1g

Protein:

9g

Cholesterol:

84mg
Diabetic Exchanges: 1 lean meat, 1 other carbohydrate, 1 fat
Recipe and picture used with permission.