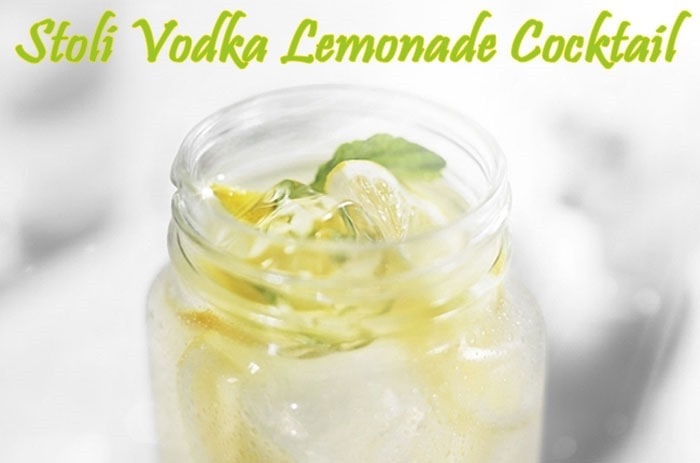 This is a Sponsored post written by me on behalf of STOLI® Vodka. All opinions are 100% mine.
I don't know about you, but I don't take lemons for granted. Whether it's a wonderful lemon infused olive oil or the perfect piece of lemon meringue pie, there's something about lemons that makes a dish or drink even better. And that goes for having a slice of lemon in a glass of iced tea or the perfect glass of lemonade.
So it's no wonder that this summer, Stoli® Vodka is positioning the Lemonade Cocktail as the drink of the season during their "100 Days to Squeeze" summer event. They're taking their classic vodka, their flavor portfolio of Stoli® Ohranj™, Stoli® Citros™, Stoli® Razberi™ and Stoli® Blueberi™, and combining it with locally sourced fruit and garnishes during a cross country event.
Stoli® Limo-nade Trucks (aren't they cool?) will head out across the country. (You can find the truck schedule on Stoli®'s Twitter page.) Also, there will be over 300 bar nights in 12 cities including Boston, Chicago, Dallas, Denver, and cities in New York and New Jersey so you can sample Stoli Lemonade cocktails, flavored Stoli® Lemonade ice pops, and take part in fun summer challenges to win Stoli® prizes.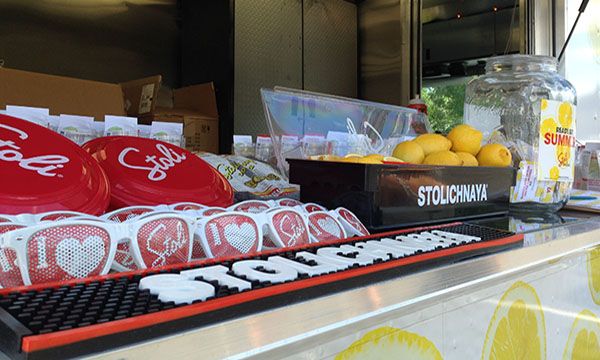 Follow Stoli on Twitter for the latest #StoliLemonade updates! and visit the Stoli Facebook page, too.
Unable to make it to a 100 Days to Squeeze event?
Well, you can make your own Stoli® Vodka Lemonade Cocktail at home! Next time you're at your favorite liquor store, be on the lookout for Stoli® value-added packs, complete with the iconic glass Mason jar, a lemon squeezer, and a 750mL bottle of Stoli® Vodka. (Any excuse to buy more Mason jars, right?)
How to make a Stoli® Vodka Lemonade Cocktail
The smooth grain taste of Stoli® pairs perfectly with the tart and sweet notes of a quality, natural lemonade. (Don't buy the crappy stuff. Why pair a high end vodka with cheap lemonade?) You can make this with Stoli®Premium Vodka or one of the Stoli® flavored vodkas.
To make coarsely crushed ice, you can pulse the ice cubes a food processor or blender. For a low tech method, try using a heavy duty plastic freezer bag filled with ice cubes. Use a rubber mallet to pulverize the ice cubes to the desired size.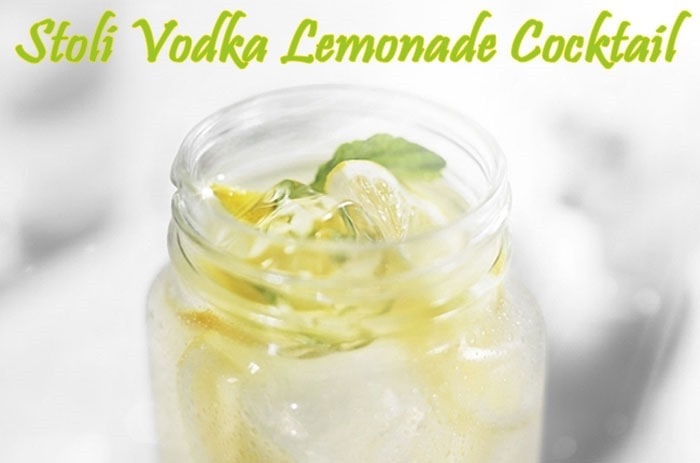 Stoli® Vodka Lemonade Cocktail
Ingredients
2 parts

Stolichnaya® Vodka

4 parts

natural lemonade

Crushed ice

Lemon slices
Directions
Build cocktail in an ice-filled Mason jar or highball glass and stir.
Garnish with lemon wheels.
Servings
:
Serves 1 person
See more Stoli recipes and ideas on Instagram.
When are you looking forward to having some fun in the sun with a Stoli® Lemonade in hand?