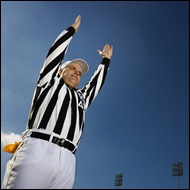 In my last enewsletter on How to plan a healthy Super Bowl party, I recommended that you have good breakfast so you won't be tempted to over indulge that afternoon during the big game. (Don't get my enewsletter? Sign up here.)
One idea is making a "breakfast cookie" using a variety of whole grains including salba. (See my post Healthy Super Bowl snacking with Salba Smart to learn all about salba and Salba Smart).
Make these the night before, so you have something quick and easy to grab while you're preparing food and getting ready for your Super Bowl party. Since these pack a lot of Weight Watchers POINTS, serve with a cup of no fat plain yogurt and some fruit or berries for a filling and healthy breakfast. These would also be great snack to take on a hike or camping as a substitute for expensive energy bars.
Whole Grain Breakfast Cookies
Makes about 24 cookies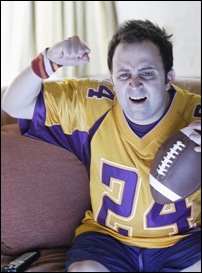 Ingredients:
  2 c. oats (slow cook, not instant)
1c. oat bran or wheat germ
½ c. amaranth
1 t. baking powder
1 t. baking soda
1 c. walnuts
¼ c. ground Salba
¼ c. dried blueberries
½ t. ground cinnamon
½ c. agave nectar
½ c. ghee or butter, melted
½ c. lowfat milk, or soy milk
¼ t. vanilla extract or flavoring
Directions:
Preheat oven to 350 (convection bake) or 375 degrees (normal bake).
Combine dry ingredients (oats through ground cinnamon) in a large bowl.
In a medium bowl, combine melted ghee with honey, applesauce, milk, and desired extracts.
Combine dry and wet ingredients and mix until just moistened. 
Drop by heaping tablespoons onto nonstick baking sheet lined with parchment paper. 
Bake for about 10 minutes or until slightly browned on top.
Nutritional information per serving: 189 Calories; 10g Fat (42.3% calories from fat); 5g Protein; 24g Carbohydrate; 4g Dietary Fiber; 12mg Cholesterol; 79mg Sodium
Weight Watchers POINTS = 4 per cookie
Tips:
If you have a nut allergy, substitute pine nuts (which are seeds) for walnuts).
You may substitute honey for agave nectar.
You may use dried cranberries or other dried fruit instead of dried blueberries.