I've loved meringue cookies since I was a kid. But now that I'm trying to watch my calories, I like them even more. Here's a holiday treat created by Laurel Hudson, the culinary instructor at Wellspring Academies that will let you indulge without packing on the pounds. Even better, these are perfect for those who are avoiding gluten in their diets.
Peppermint Meringue Crisps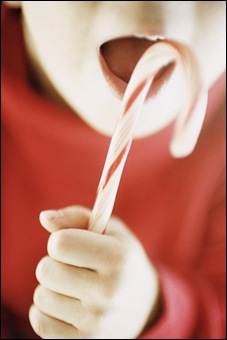 Yield: 18 cookies
Ingredients:
Juice of 1 lemon
2 egg whites
Pinch salt
¼ tsp cream of tartar
½ cup Stevia in the Raw
1 sugar free candy cane
½ tsp vanilla extract
2 tbsp sugar
Directions:
Preheat the oven to 300 F.
Line a baking sheet with aluminum foil and spray lightly with Pam.
Combine the egg whites, lemon juice, cream of tartar, salt, and sugar in a bowl.
Using an electric mixer, whip the egg whites into a meringue, until the whites are thick and stand up in peaks.
Add the stevia and vanilla and whip for 30 seconds.
Drop by the spoonful onto pan, making 12 cookies.
Crush the candy cane into small bits.
Sprinkle the candy cane on top of the cookies.
Bake 1 ½ hours, then turn the oven off and let the cookies sit in the oven while it is left partially open until the oven is cool.
Remove the cookies from the tray and enjoy!
Nutritional Information: approx. 12 calories and 0g fat per cookie
Weight Watchers POINTS = 1 POINT for 5 cookies