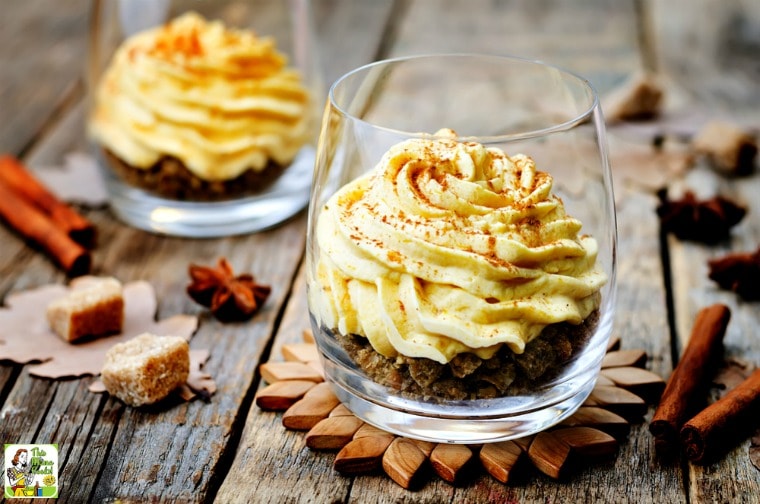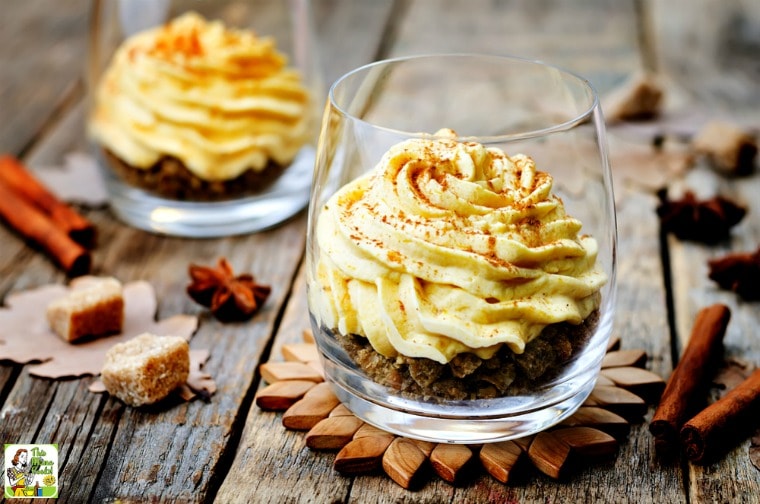 Years ago, my Weight Watchers leader gave me this recipe for Weight Watchers Pumpkin Mousse. You may know it by another name - Weight Watchers Pumpkin Fluff.
I don't think this recipe is an official Weight Watchers pumpkin dessert, but something the leaders came up with on their own years ago.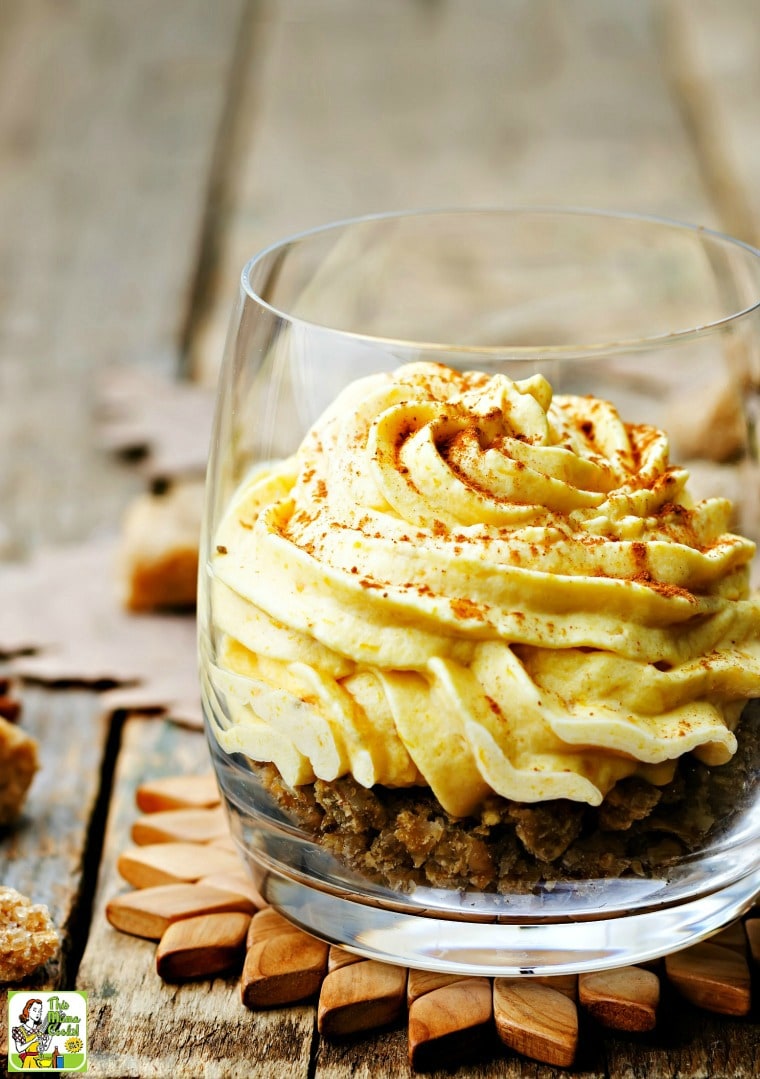 This pumpkin mousse recipe is a terrific party dish for Halloween, Thanksgiving or fall time entertaining.
It's a lifesaver when everyone else is stuffing their faces with pumpkin pie and you're trying to watch what you're eating.
Luckily, Weight Watchers Pumpkin Mousse satisfies your sweet tooth and your need for something creamy, too.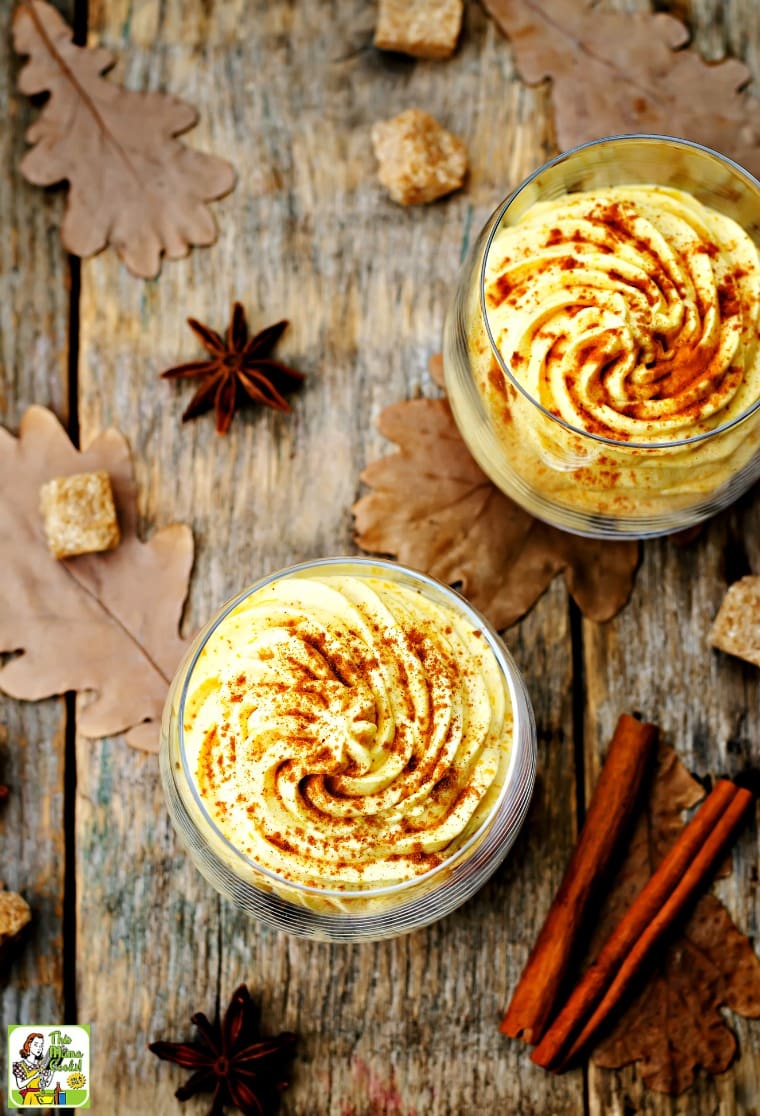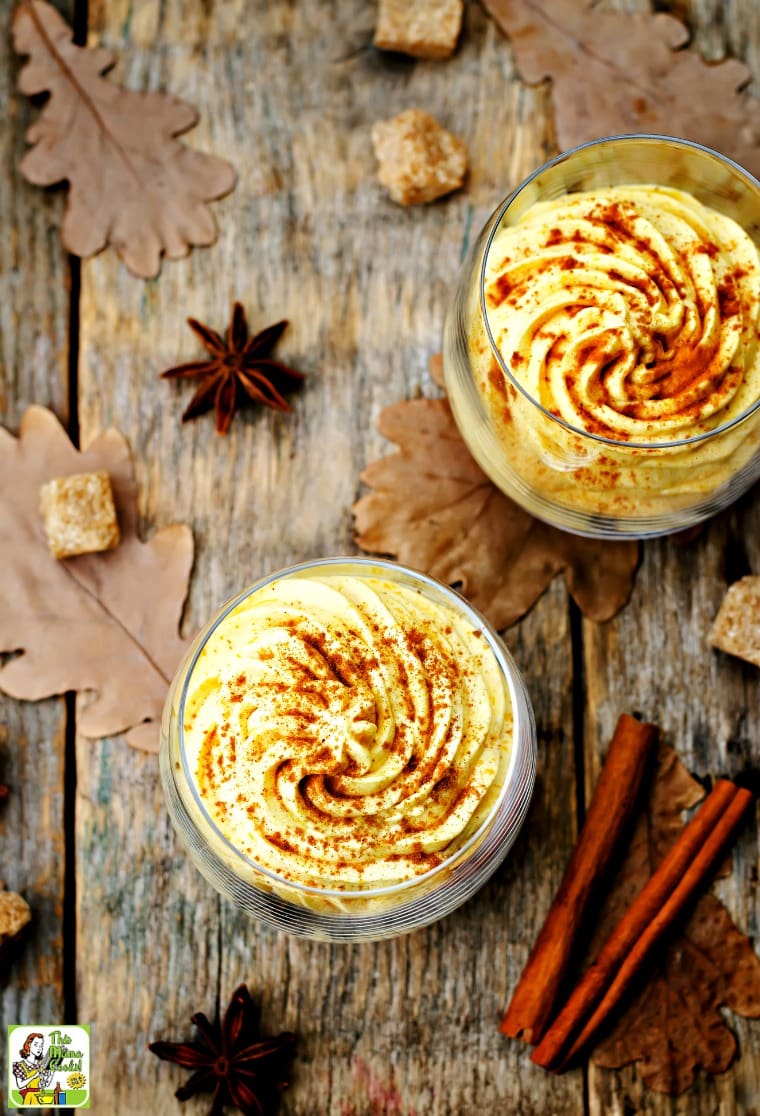 This Mama's tips for making Weight Watchers Pumpkin Mousse
You can prepare your Weight Watchers pumpkin fluff ahead of time and put 1 cup servings in martini glasses or small dessert bowls for after dinner or parties. That way you've premeasured your serving and won't be tempted to overindulge.
Also, doesn't it make dessert more fun if you're eating healthy pumpkin mousse out of a special glass? I think so!
Libbey Swerve 4-Piece Martini Set
Libbey 4-Piece Cosmopolitan Cocktail/Martini Glasses, 8.25 Ounce, Clear
Libbey Just Desserts 17-piece, Mini Coupe Bowl Set
This Mama's tips for making Weight Watchers pumpkin fluff
This easy pumpkin mousse recipe is also naturally gluten free! You can use it as a dip with fruit or gluten free cookies. Or pipe a serving of pumpkin fluff on top of fruit, granola or chopped nuts for a pretty holiday presentation.
You can make dairy free pumpkin mousse by using unsweetened coconut milk, rice milk, or unsweetened soy milk. (I'd stay away from unsweetened almond milk since it's too bitter.)
That's because vanilla Jell-O Sugar Free-Fat Free Instant Pudding and Pie Filling is dairy free! However, if you're using a store brand vanilla pudding mix, check for dairy and gluten.
Since regular Cool-Whip does contain some dairy (less than 2% caseinate) use an alternative non-dairy whipped topping like So Delicious CocoWhip Original or Reddi Wip Non-Dairy Almond or Non-Dairy Coconut.
(Note that these non-dairy toppings will add calories to this pumpkin mousse recipe since neither are fat free or sugar free.)
If you're using Cool-Whip, their Lite, (fat) Free or Sugar Free varieties can all be used in this pumpkin mousse recipe.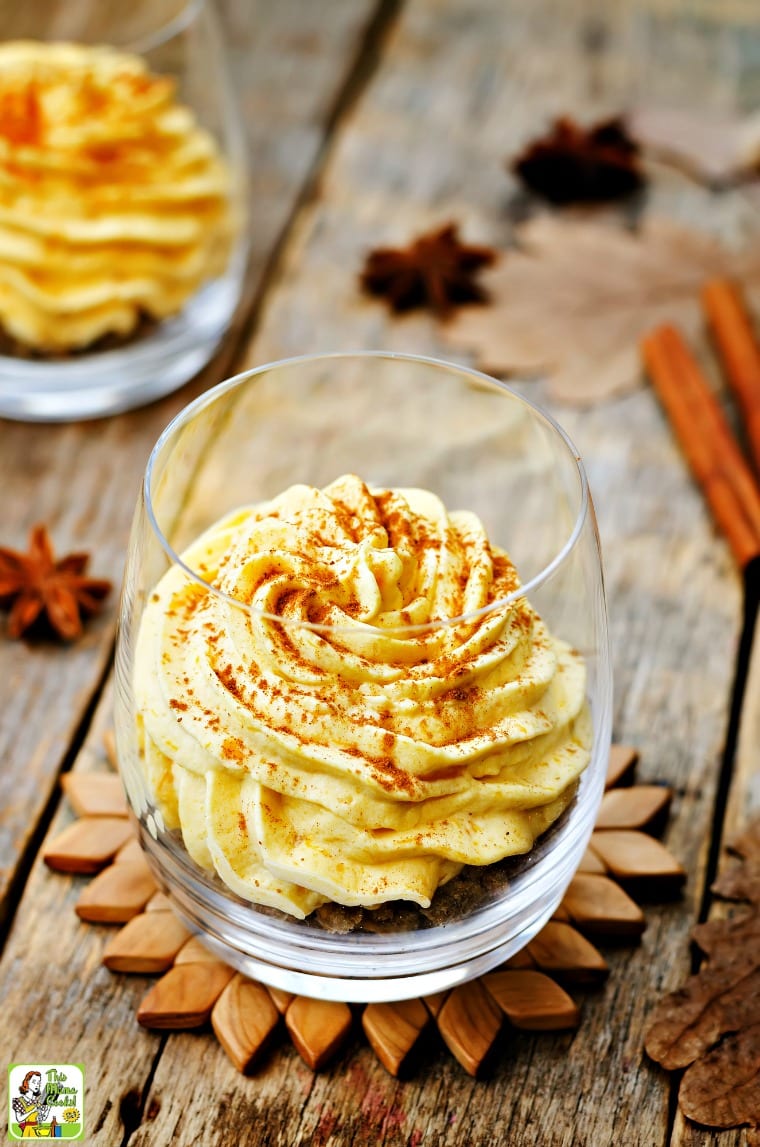 For fun, you could try other flavors of Jell-O Sugar Free-Fat Free Instant Pudding like cheesecake, butterscotch and maybe white chocolate or banana cream. I bet all those flavors would go well with pumpkin purée and pumpkin pie spice!
To make a pumpkin mousse pie, whip up a batch of Weight Watchers pumpkin fluff, fill a premade graham cracker pie crust with it, and freeze the pie for few hours. When you're ready to eat, leave the pie out for a while so it softens up enough to cut.
You'll have to add more calories for the graham cracker crust of course. And you'll have to eyeball what you think is 1 cup of pumpkin mousse.
If you're gluten free, I recommend serving the pumpkin fluff in a Mi-Dell graham crust.
If you're looking for a paleo, vegan, or more "whole food" pumpkin mousse recipe to serve during the fall holidays, check out my Creamy Coconut Pumpkin Pie Mousse recipe.
This alternative pumpkin mousse recipe is dairy free, sugar free, and gluten free, but higher in calories unfortunately. But it's still delicious!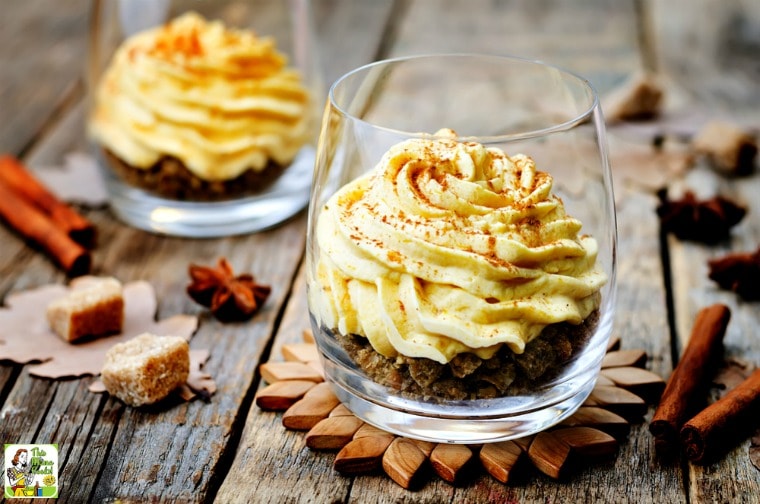 Weight Watchers Pumpkin Mousse
Directions
Make pudding with the 2 cups of milk or milk alternative.
Fold in the rest of the ingredients: pumpkin spice, pureed pumpkin and Cool Whip or non-dairy topping alternative.
Serve!
Serving size:

1 cup

Calories:

102

Calories from Fat:

44

Total Fat:

4.9g

Saturated fat:

4.2g

Unsaturated fat:

.7g

Sodium:

185mg

Total Carbohydrates:

13.2g

Sugar:

7.6g

Fiber:

1g

Protein:

2g

Cholesterol:

1mg
Originally published on November 6, 2004 and September 7, 2016. Updated with new photos and information.
Photo credit: DepositPhotos