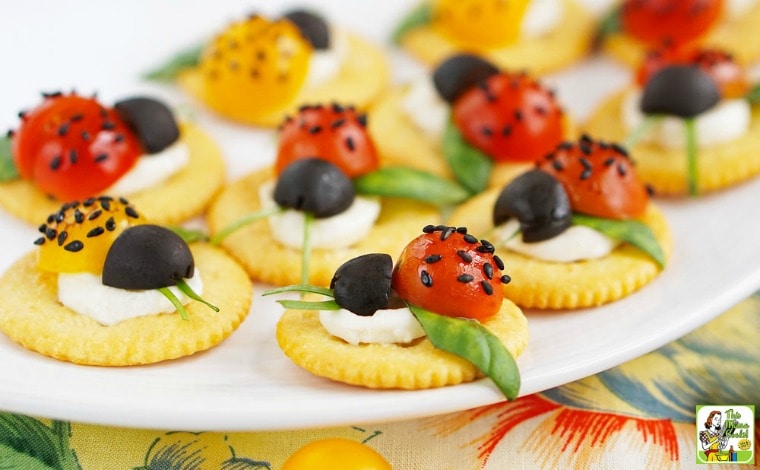 Are you looking for some simple appetizer recipes for your spring time parties and family get togethers? Or maybe you're looking for some fun afterschool snacks for the kids to nosh on during homework and study time?
Well, RITZ Crackers has come to the rescue with plenty of RITZ Crackers snacks recipes ideas at FamilyRITZpiration.com.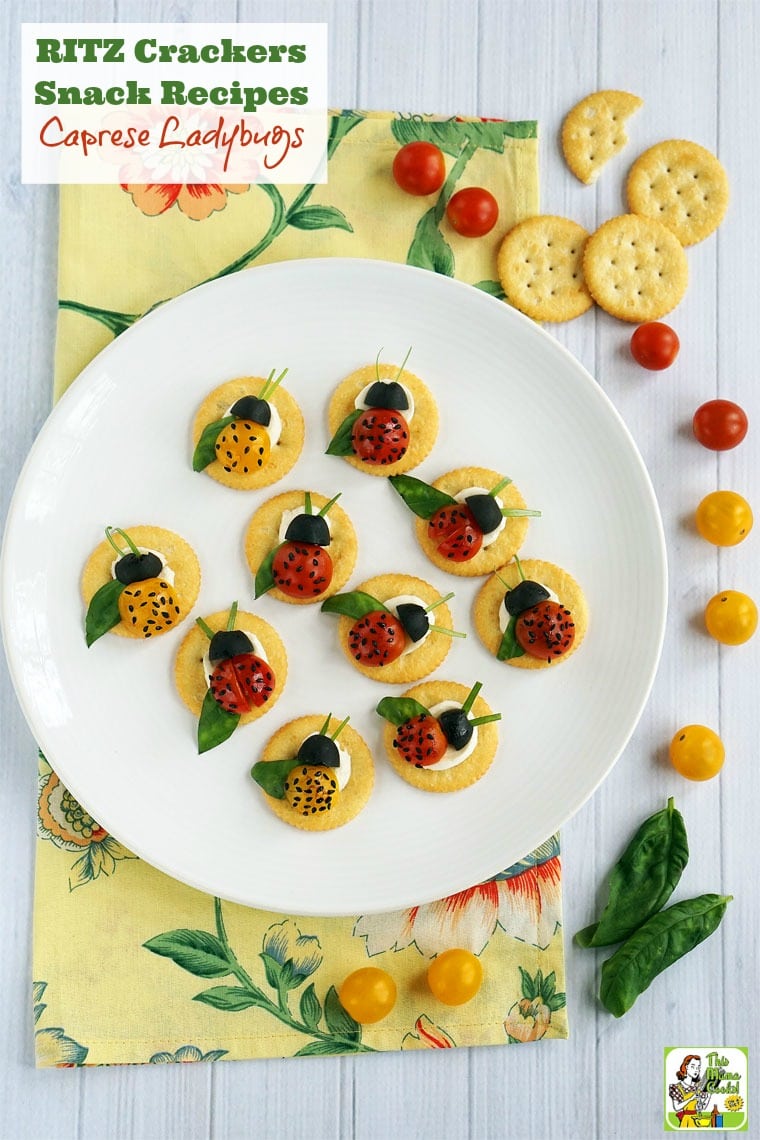 Your family will love these RITZ Crackers recipes!
My kids are always happy snacking on plain RITZ Crackers with some cheese, summer sausage, or a smear of cream cheese. But after checking out the amazing RITZ Crackers snack recipes at FamilyRITZpiration.com, I'm sure they'll be asking me to add a few more snack recipes to our RITZ Crackers repertoire.
The Mini Hoagie Bites RITZ Crackers recipe is perfect for hungry teens. With layers of ham, salami, and cheese it's a delicious, hearty snack that'll keep most teens happy until dinner time. My teenagers love sub sandwiches, so I could see them enjoying a big plate of these while doing homework or watching sports on TV with their dad.
RITZ Crackers snacks like the Strawberry-Chocolate Mousse Toppers would appeal to their sweet tooth and would be a delicious study time snack. Doesn't the sweet and salty combination of strawberries, chocolate and RITZ Crackers sound awesome?
These RITZ Crackers appetizers aren't only for kids. So many of the recipes at FamilyRITZpiration.com could be served at brunches and BBQs, like Egg Salad-Tomato Bites or the Kielbasa & Slaw "Baseballs."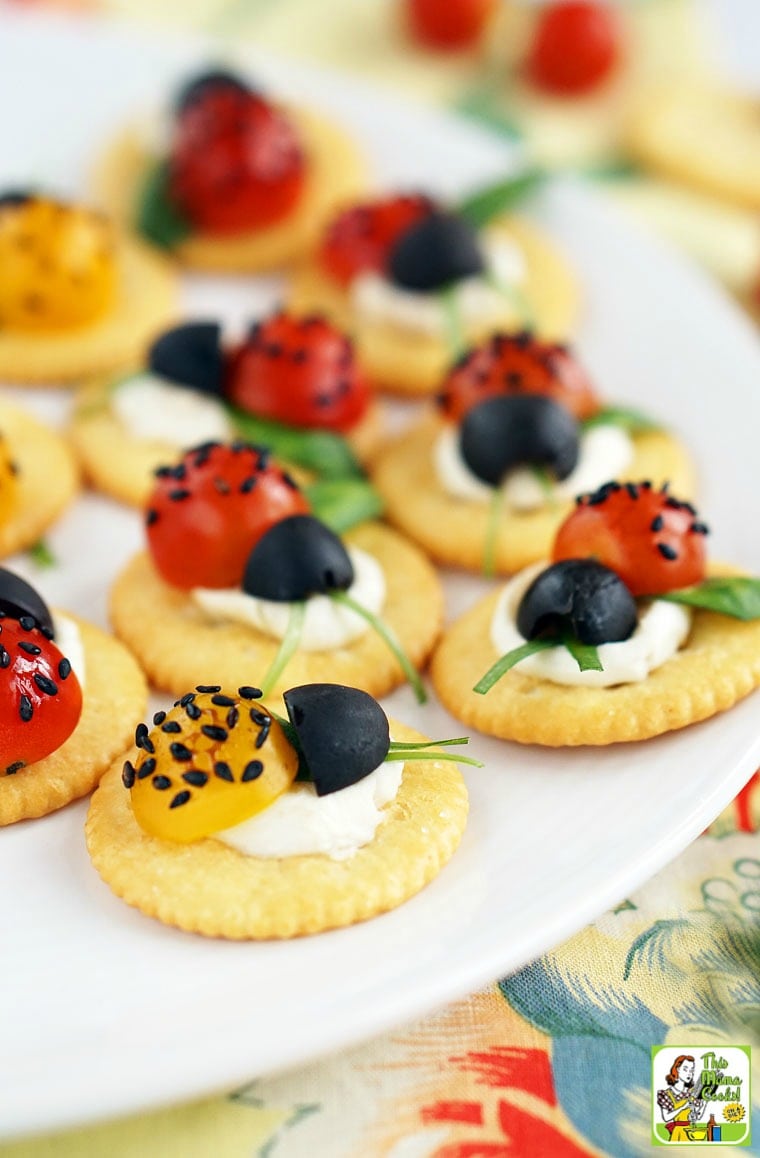 Get all your RITZ Crackers snacks supplies at Kroger
What I love about simple RITZ Crackers snack recipes like this one for Caprese Ladybugs, is that you can get all your RITZ Crackers ingredients at Kroger.
You can also easily find RITZ Crackers at Kroger affiliate stores: Owen's, King Soopers, Dillons Food stores, Baker's Supermarkets, Foods Co., Food 4 Less, QFC, Smith's, Jay C, Pay Less Super Markets, Gerbes Super Markets, Fred Meyer, Ralphs, City Market, and Fry's Food Stores.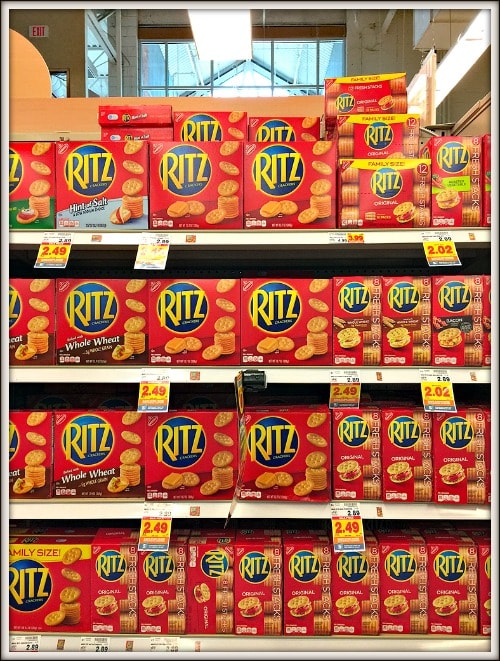 Of course, it was easy to pick up the basil, green onions, and cherry tomatoes over in produce. But if you're looking for the mozzarella cheese balls, they're located in the "fancy" cheese section of my store, by the deli.
The bottle of store brand balsamic glaze was with the vinegars, next to the olive oil. The olives were with the pickles.
And after a bit of searching, I found the black sesame seeds with the spices – several brands right in the spice racks!
After picking up all my supplies for these RITZ Crackers snacks, my last stop before checking out was to the cracker aisle to pick up a box of RITZ Crackers! Should I get the regular sized box or the family sized? Knowing how my kids love to snack on RITZ Crackers and flavored cream cheese, I picked up a family sized box as well as the Roasted Vegetables variety. Then I headed back to the dairy aisle for some more cream cheese!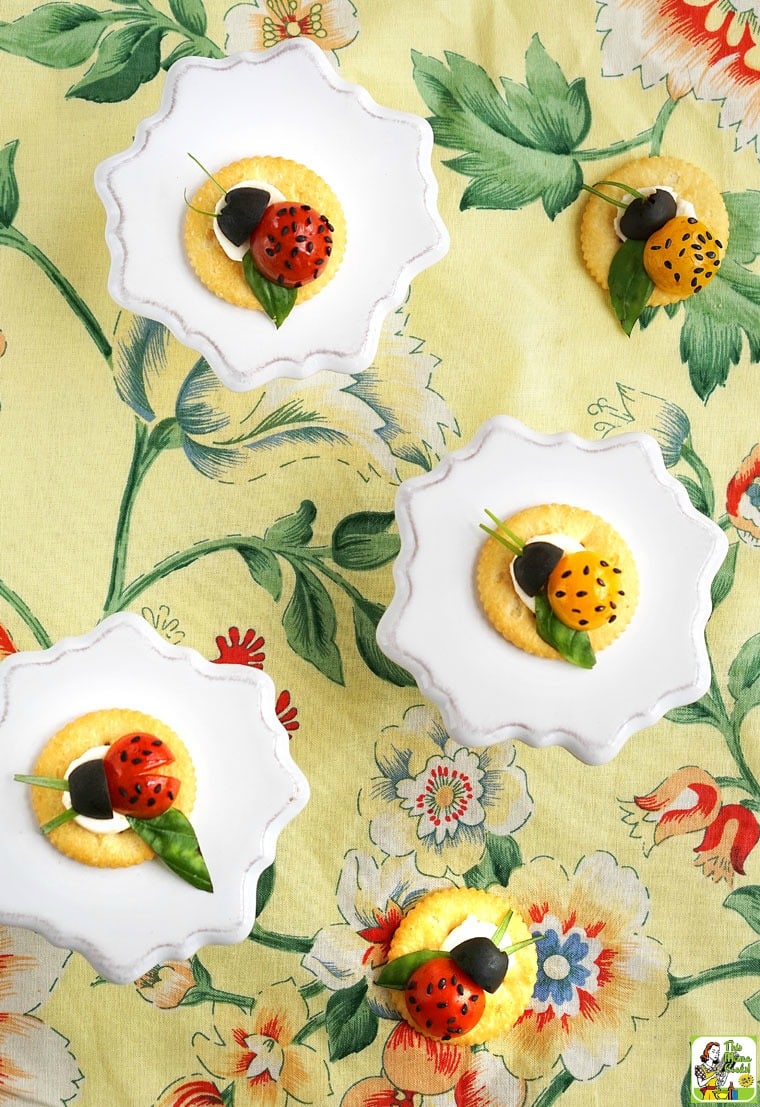 This Mama's tips for making a Caprese Ladybugs RITZ Crackers recipe
If your store doesn't have the 1-inch fresh mozzarella cheese balls, cut 1/4-inch thick slices of mozzarella cheese. Then use a small round cookie cutter or sharp kitchen shears to cut out RITZ Crackers sized piece of cheese to go behind the tomato ladybug's body.
In this recipe for a RITZ Crackers snack, you can add the feeling of "flight" to each ladybug by cutting the cherry tomato halves in half. Then arrange them fanned and slightly apart on the crackers.
For these RITZ Crackers snacks, look for different colored cherry tomatoes so you can present a colorful flock of RITZ Crackers Caprese Ladybugs on a pretty party platter. I used golden yellow and red in my presentation.
I bought a basil plant at Kroger since all our basil died off over the winter. Since the basil plant had such big leaves, I used my kitchen shears to cut small leaf shaped pieces of basil.
You can substitute coarsely cracked black pepper for the sesame seeds. Light colored sesame seeds would also be pretty! I found both varieties in the spice section at Kroger.
For this RITZ Crackers recipe, make sure to pick up some toothpicks when you're at Kroger. Besides having a sharp paring knife and kitchen scissors, you'll need them to put the sesame seeds on the ladybug bodies.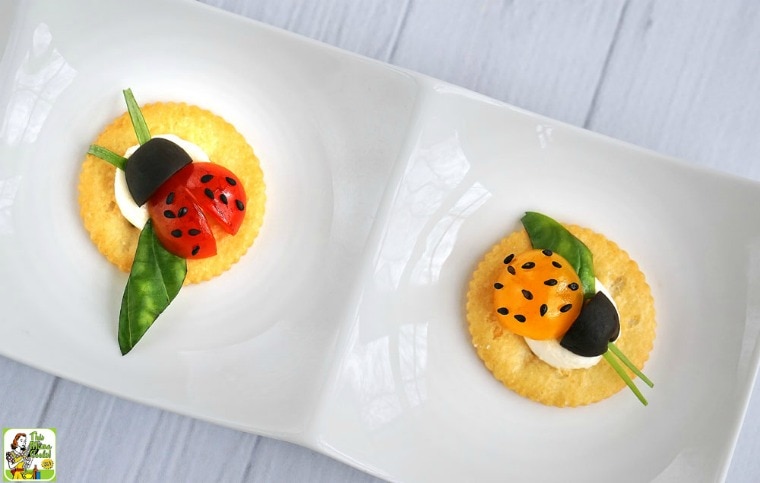 Assembling the RITZ crackers snack recipe
This is what worked best for me when making my Caprese Ladybugs RITZ Crackers recipe. But you can experiment and develop your own technique. Get the kids to help since their little fingers will have an easier time assembling the ladybugs.
First, prepare all your ingredients! Cut all your tomatoes, cheese, onions, basil leaves, and olive. (You can put them in bowls or have them in piles on cutting boards.) Put the sesame seeds in a small bowl or ramekin. Pour a bit of the balsamic glaze in a small bowl or ramekin.
Have plenty of paper towels, tooth picks, and your platter or plates ready.
Place your RITZ Crackers on the platter. Then have a work platter or clean cutting board.
Place one cracker on the work platter/board. Then place the slice of mozzarella cheese. Gently smoosh it down to flatten it.
Place ladybug antennae and basil leaf. Then place the olive over the bottom of the antennae.
Take your finger and dip it into the balsamic glaze and smear the glaze over the cherry tomato half.
Carefully place the tomato on top of the mozzarella cheese, directly under the olive "head" of the ladybug.
Take a toothpick and dip it into the glaze and then into the sesame seeds. (You just need to pick up a few.)
Then bring the sesame seeds over to the ladybug "body" and carefully distribute.
Getting the sesame seeds to stick to your RITZ Crackers snack can be tricky.  I would twirl the toothpick to get the seeds on to the tomato. Then I would push the sesame seeds around with the end. It took some time and patience, but it got easier as I did a few Caprese Ladybugs. The effect was worth all the effort.
And the taste of the Caprese Ladybugs RITZ Crackers recipe? SO GOOD! Your family will love 'em!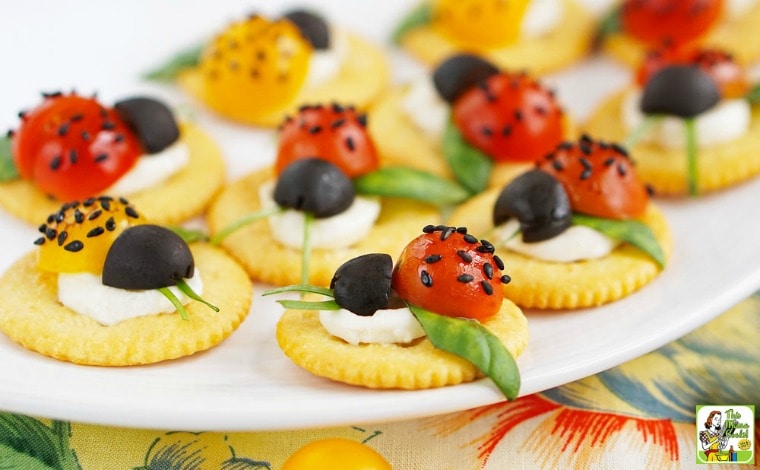 Caprese Ladybugs RITZ Crackers recipe
Recipe provided by RITZ Crackers and used with permission.
Ingredients
24

RITZ Crackers

6

bocconcini (1-inch fresh mozzarella cheese balls), each cut into 4 slices

24

fresh basil leaves

12

cherry tomatoes, cut in half

6

pitted black olives, quartered

1

green onion, green part only cut into 48 thin strips

2 tablespoons

balsamic glaze

1/4 teaspoon

black sesame seeds
Directions
Top each cracker with 1 cheese slice and 1 basil leaf.
Decorate with tomatoes, olives and onions to resemble a ladybug as shown in photos.
Brush with balsamic glaze. Then sprinkle with sesame seed.
Servings
:
Makes 24 crackers, 12 servings
Serving size:

2 crackers

Calories:

60 calories

Total Fat:

3g

Saturated fat:

1g

Unsaturated fat:

2g

Sodium:

80mg

Total Carbohydrates:

6g

Sugar:

2g

Fiber:

0g

Protein:

1g

Cholesterol:

less than 5mg