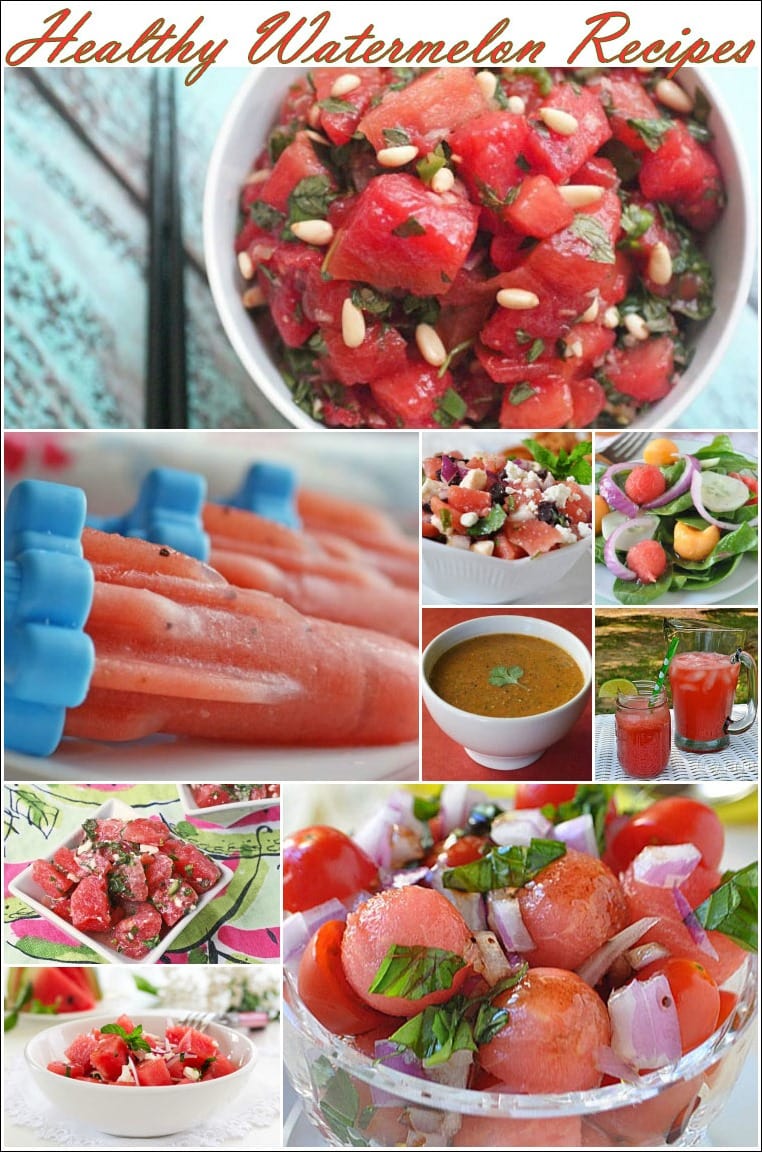 I hope you're enjoying a lovely Fourth of July weekend! One food I love to eat on the Fourth is watermelon. So I put together a list of the best healthy watermelon recipes to give you some alternatives besides eating watermelon by the slice.
These recipes  are a great way to use up any leftover watermelon you may have after your Independence Day party, too!
Best healthy watermelon recipes
You can always find future watermelon recipes by looking under the category: watermelon in my Topic Index tab at the top of my blog. I'm planning on posting a watermelon rind slaw, some watermelon ice pops, and watermelon rind pickles soon, so stay tuned!