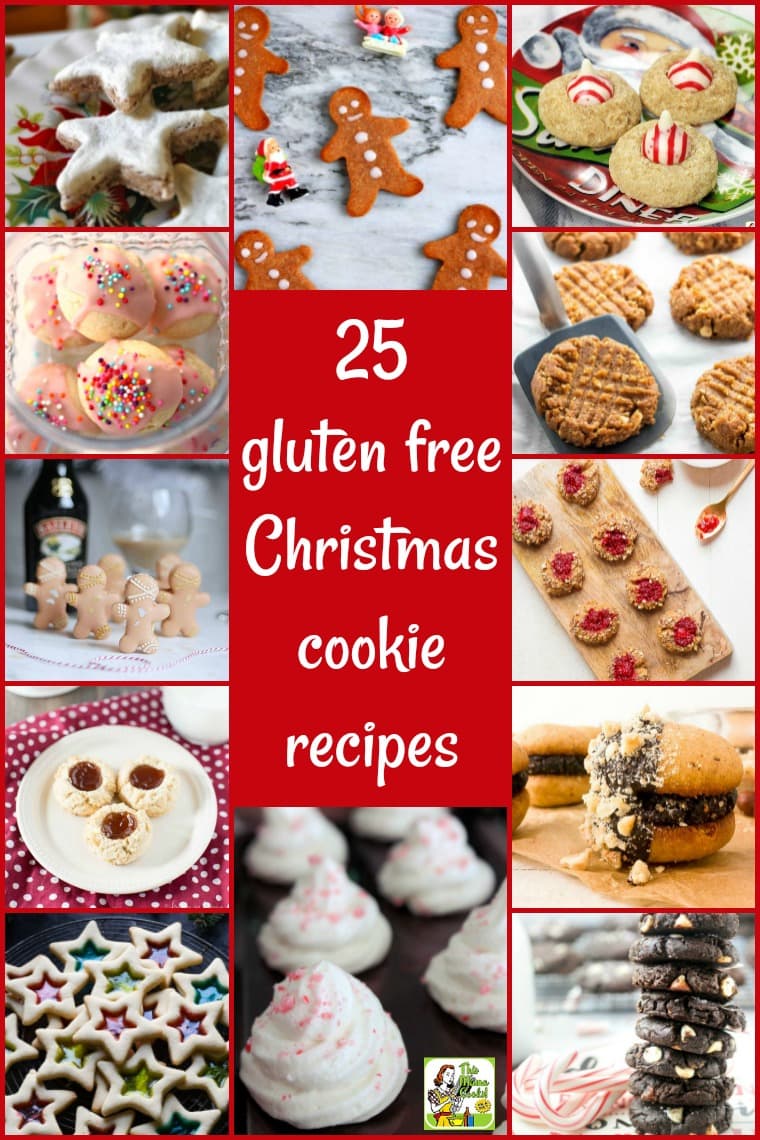 Are you looking for some best gluten free Christmas cookies recipes to bring to the holiday cookie swap this year? Here are 25 gluten free Christmas cookie recipes your gluten free friends will love!
Each of these easy gluten free Christmas cookie recipes will certainly please everyone at the Christmas cookie exchange, even those people who aren't on a special, gluten free diet.
Many of these easy to make cookies are low carb, vegan, keto, paleo, dairy free, and allergy free.
Click on the links and discover these delicious Christmas cookie recipes – chocolate chip cookies, gluten free Christmas sugar cookies, shortbread, thumbprint cookies, truffles, gingerbread, and more.
Holding a Christmas cookie swap party
Want to throw your own cookie swap party? Here are some tips for throwing a cookie exchange party from Bon Appetit and Martha Stewart Living.
While I love the look of Martha's packaging for your holiday cookies, it's a lot of work when you're busy with jobs and the family during the holidays.
Instead, I recommend handing out holiday Ziplock bags to your guests. Cute, inexpensive and much more practical.
You can find more gluten free cookies here at This Mama Cooks! One of my most popular is Fruit Filled Cookie Cups filled with fruit filling.
Do you have any favorite cookie recipes that you make every year? Share below!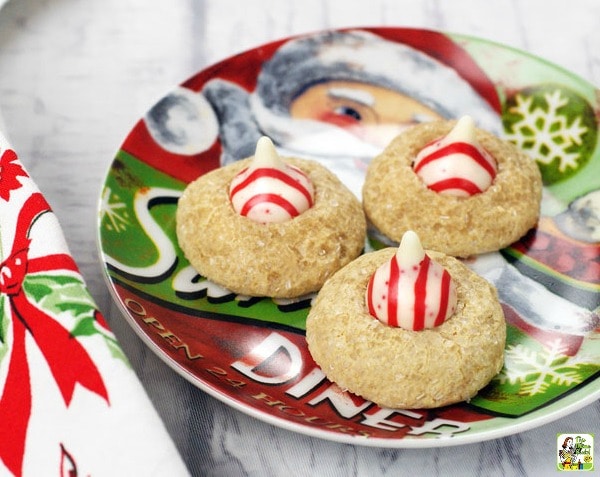 Easy Gluten Free Peppermint Blossom Cookies from This Mama Cooks!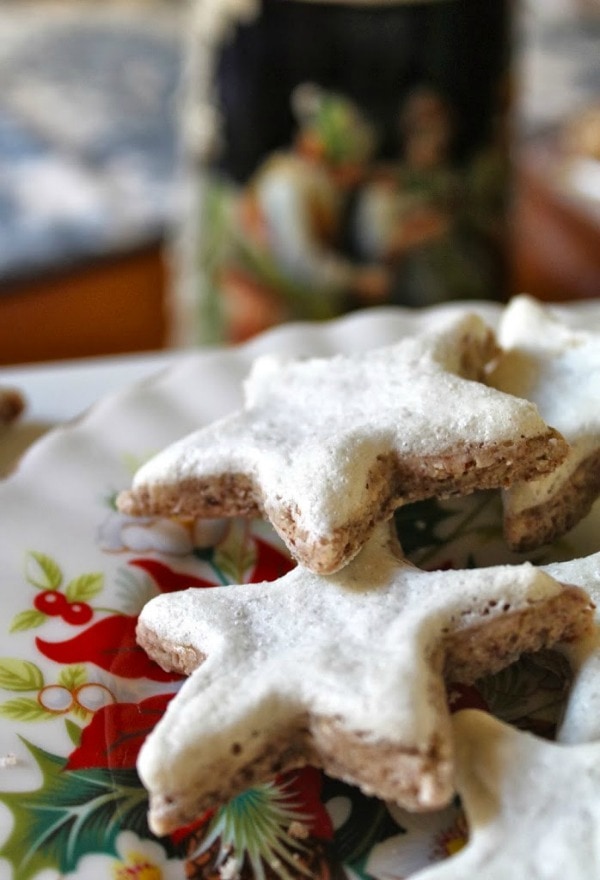 Zimtsterne: German Cinnamon Stars from Christina's Cucina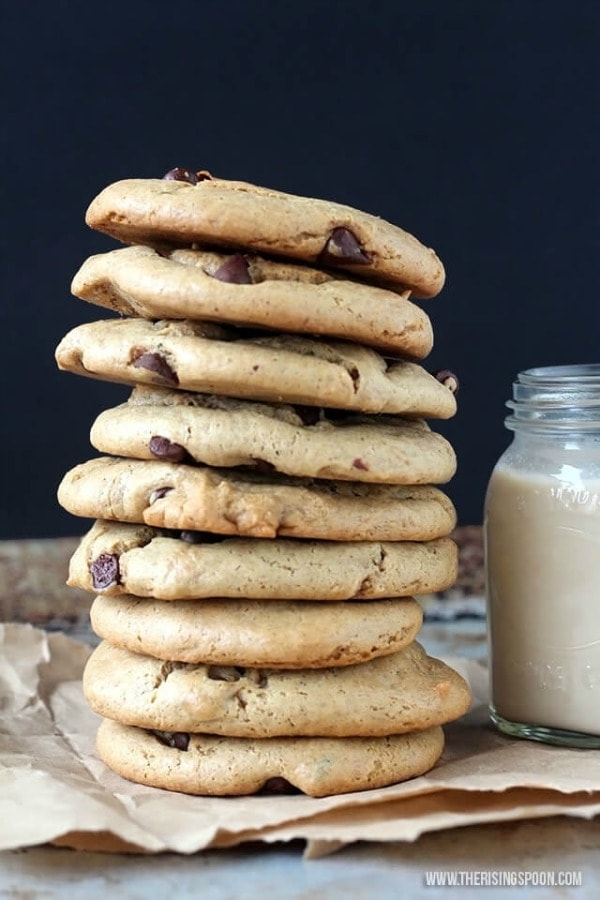 Flourless Peanut Butter Cookies with Dark Chocolate Chips from The Rising Spoon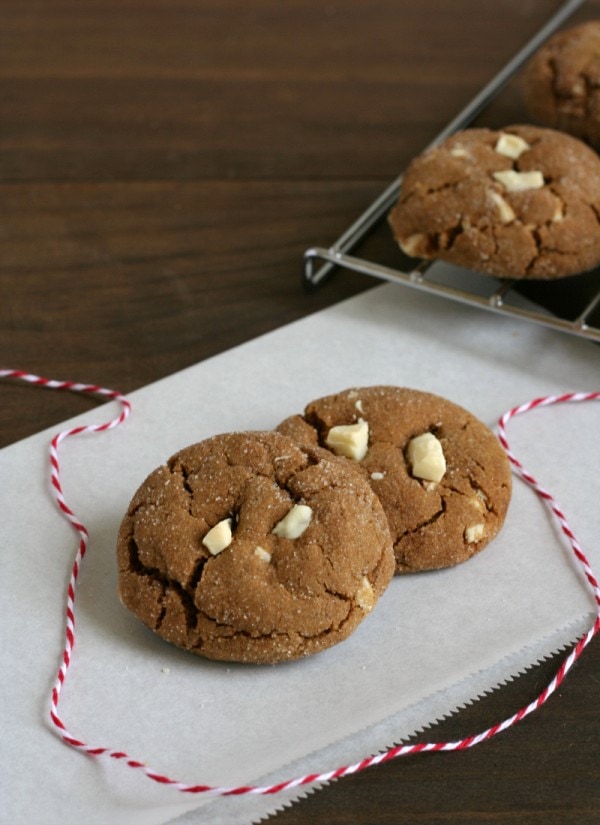 Gluten-Free White Chocolate Gingerbread Cookies from My Gluten-Free Kitchen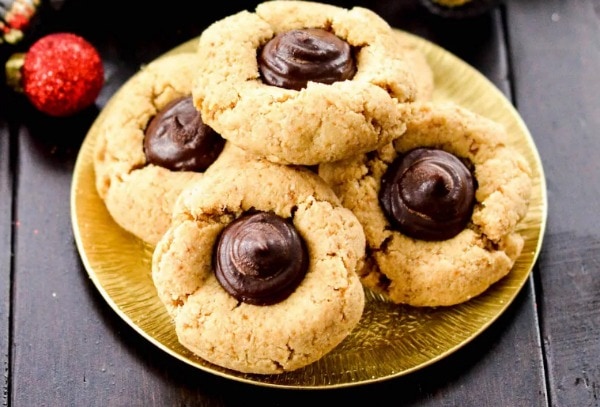 Almond Butter Blossom Cookies from Joy Food Sunshine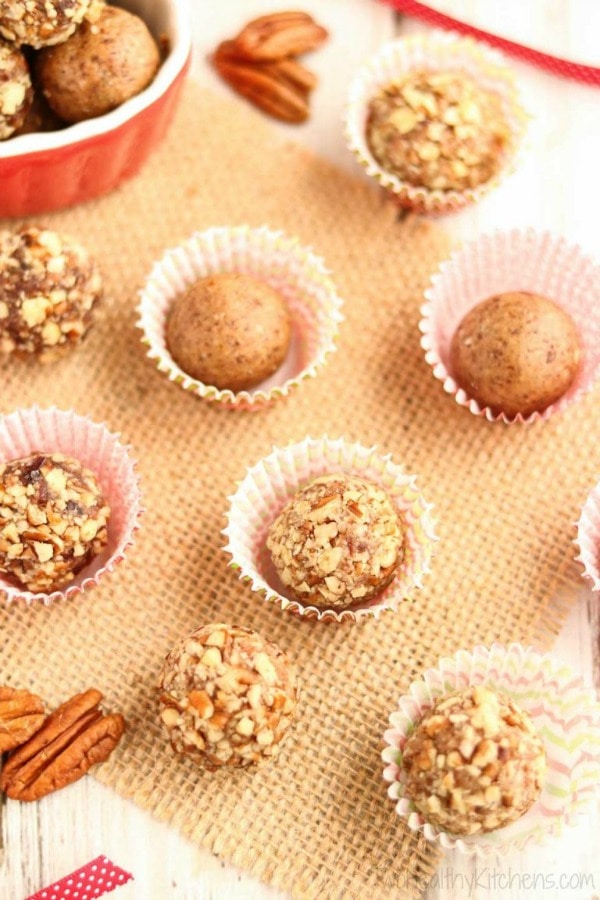 No-Bake Gingerbread Date Balls from Two Healthy Kitchens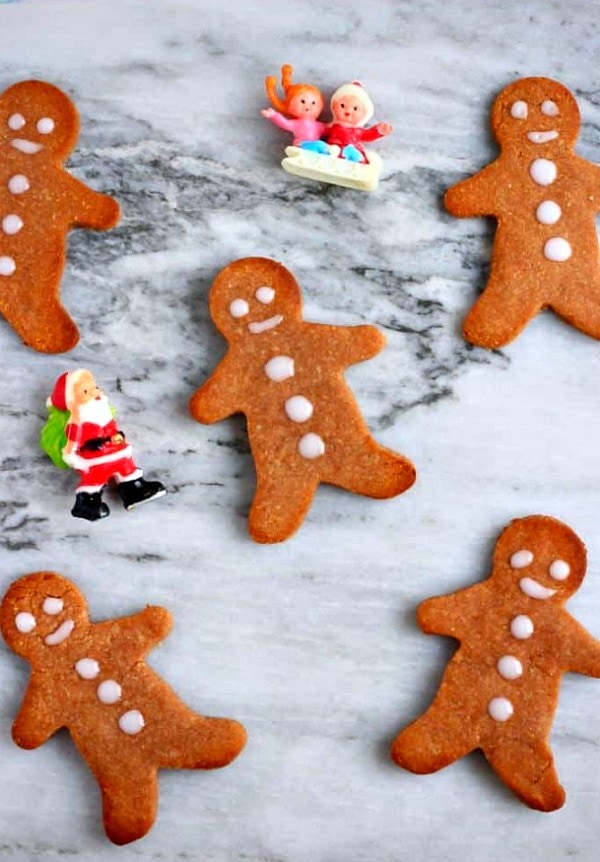 Gluten-Free Vegan Gingerbread Cookies from Rhian's Recipes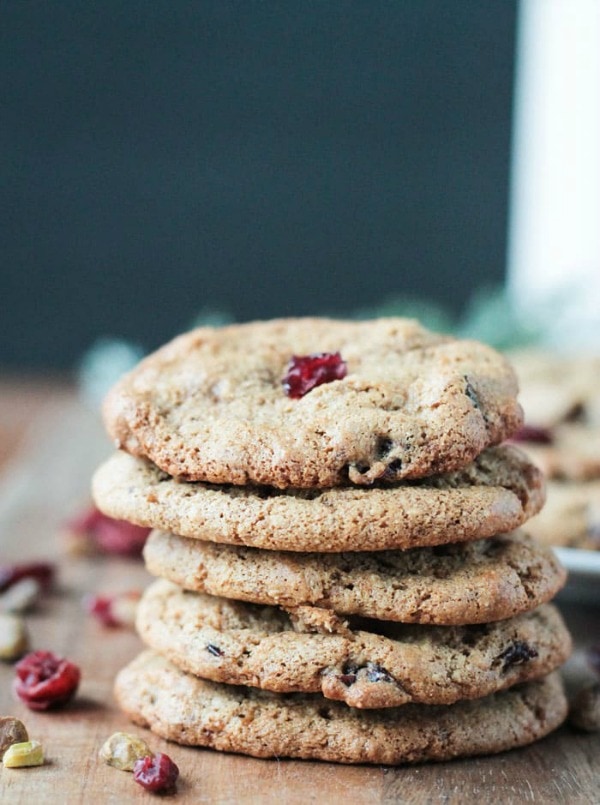 Cranberry Pistachio Cookies from Veggie Inspired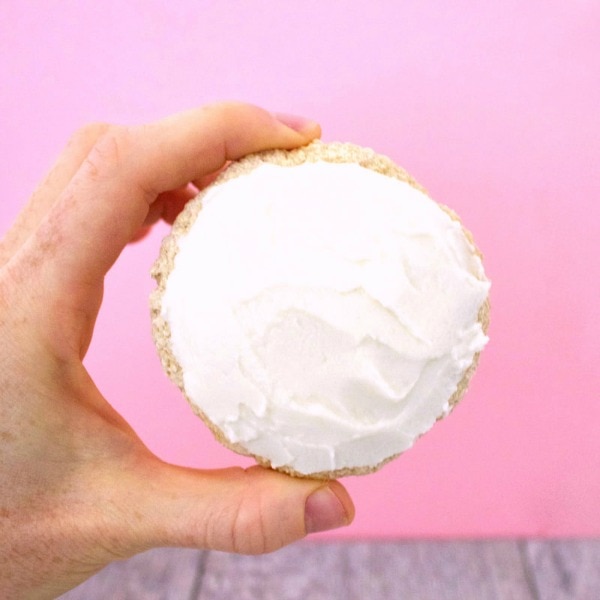 Sugar-Free Sugar Cookies from Veg Annie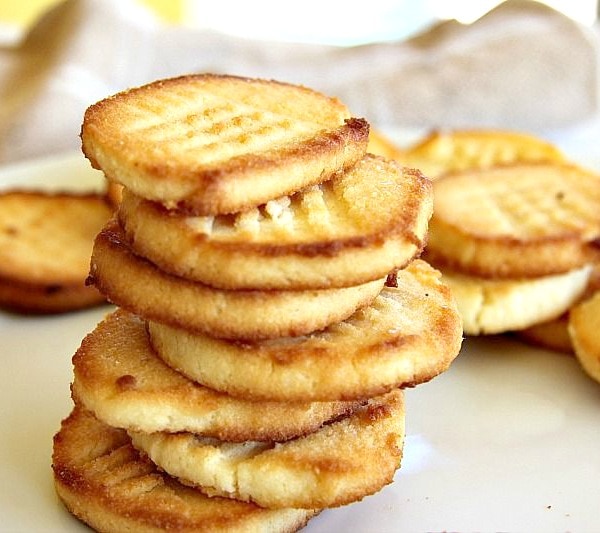 Cream Cheese Cookies from Divalicious Recipes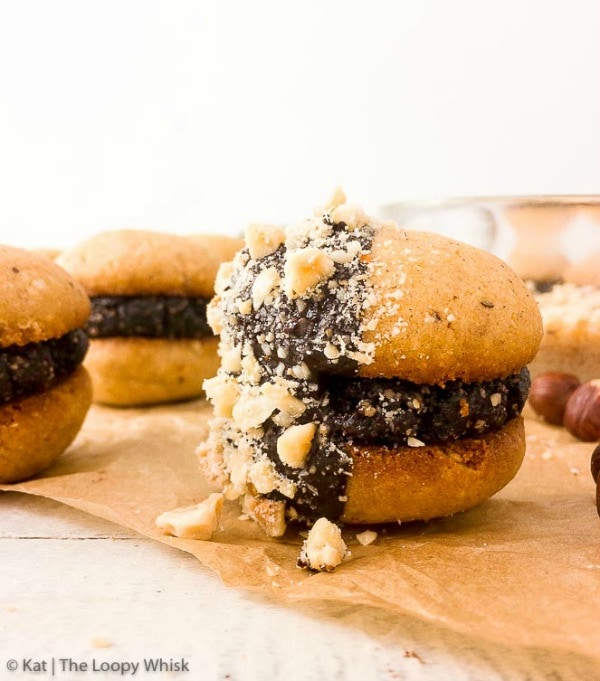 "Nutella" Hazelnut Chocolate Sandwich Cookies from The Loopy Whisk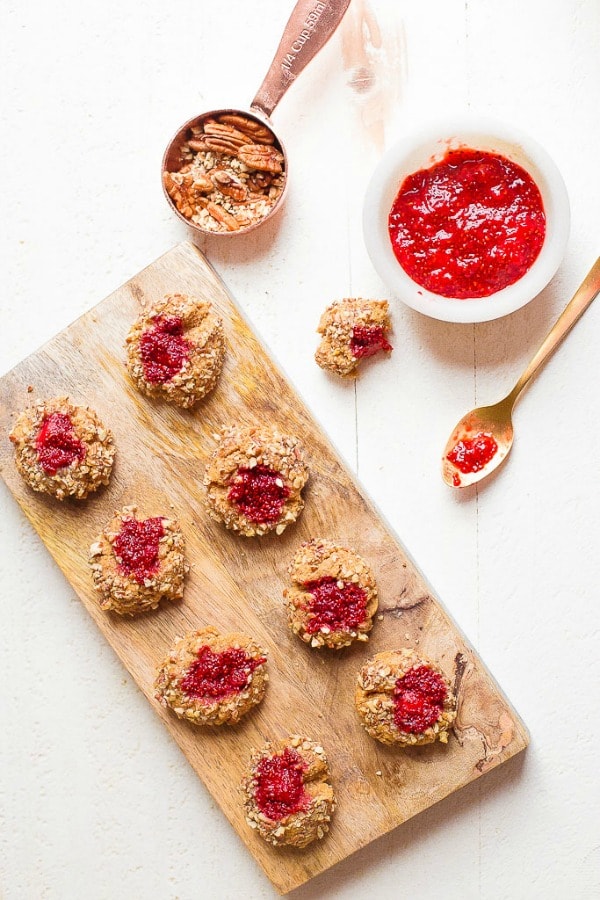 Paleo Thumbprint Cookies from Wholesomelicious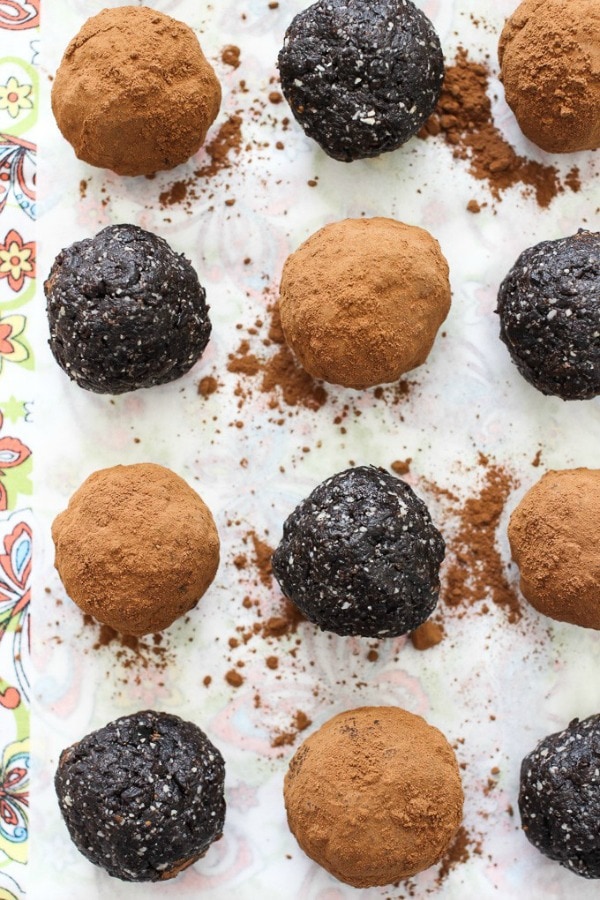 Carob Prune Truffles from Maria Ushakova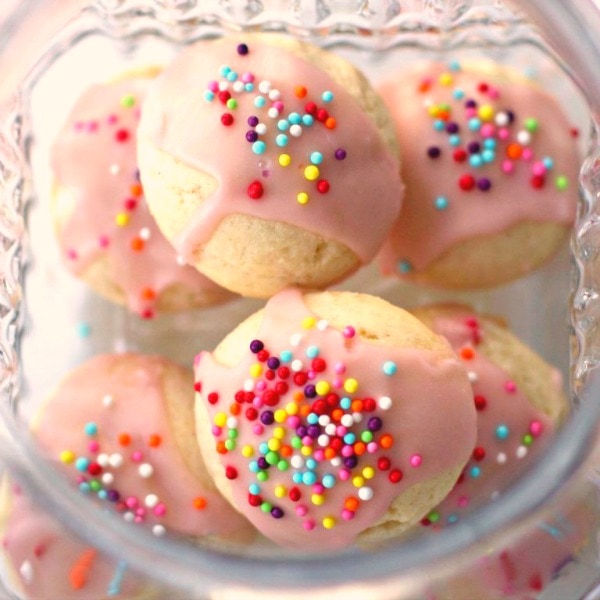 Gluten Free Ricotta Christmas Cookies with Pomegranate Glaze from Spinach Tiger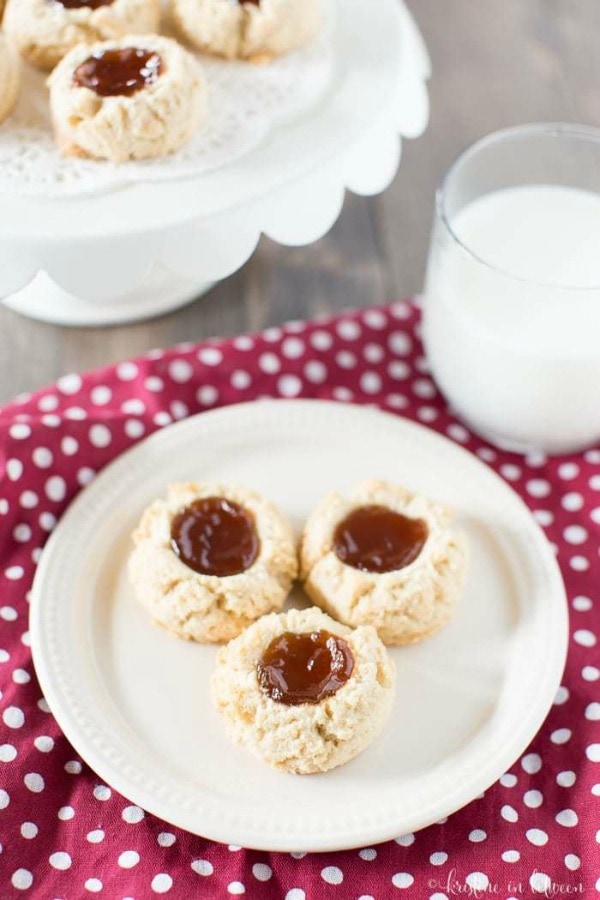 Almond Flour Shortbread Cookies from Kristine in Between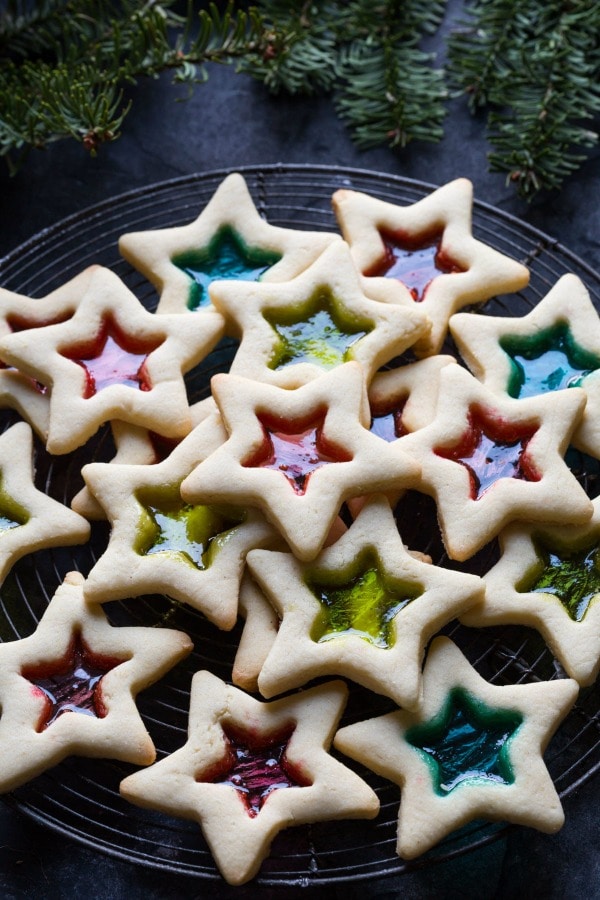 Gluten Free Stained Glass Cookies from Noshtastic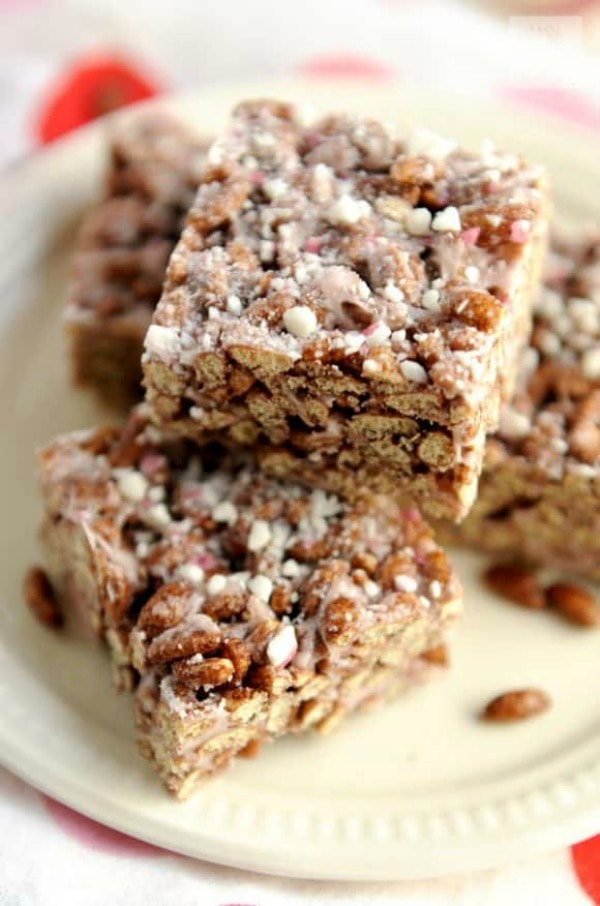 Chocolate Peppermint Vegan Rice Crispy Treats from Fried Dandelions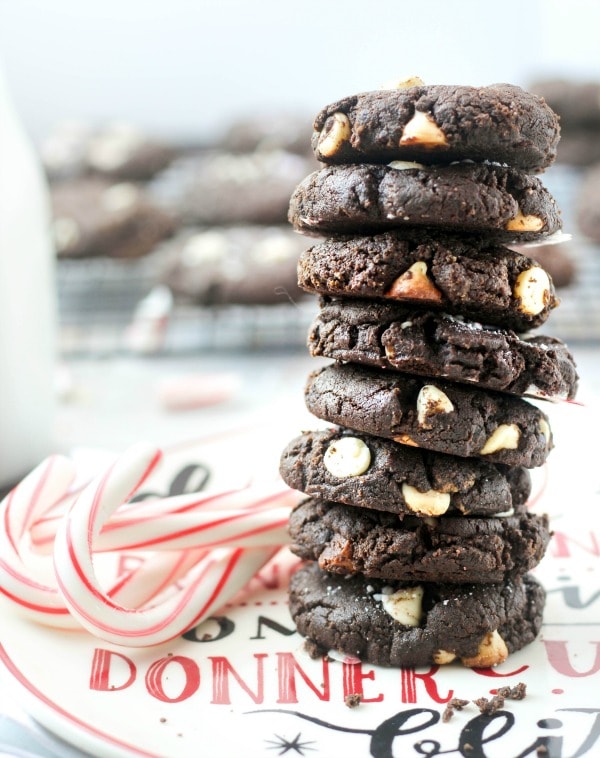 Flourless Chocolate Peppermint Cookies from Hungry Hobby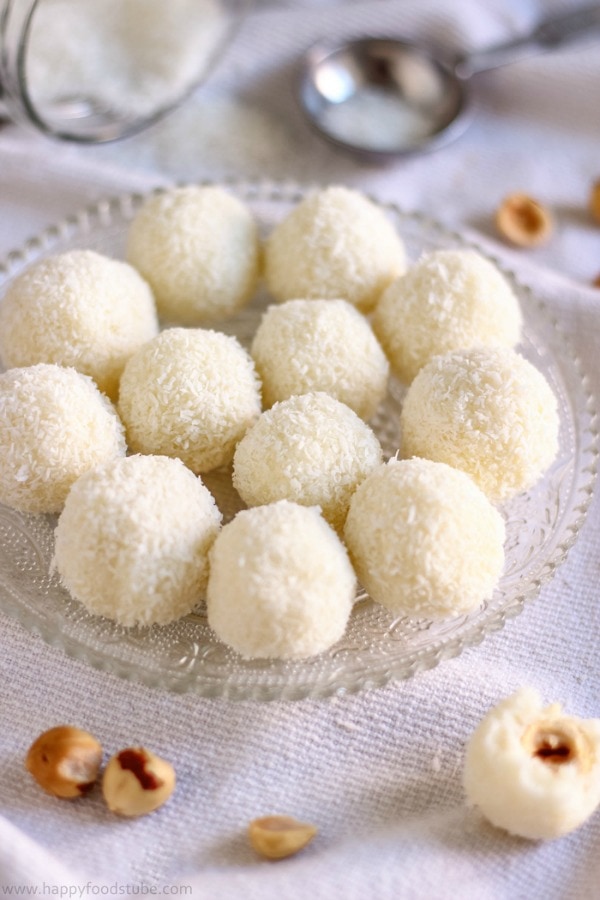 3-Ingredient Raffaello Coconut Balls from Happy Foods Tube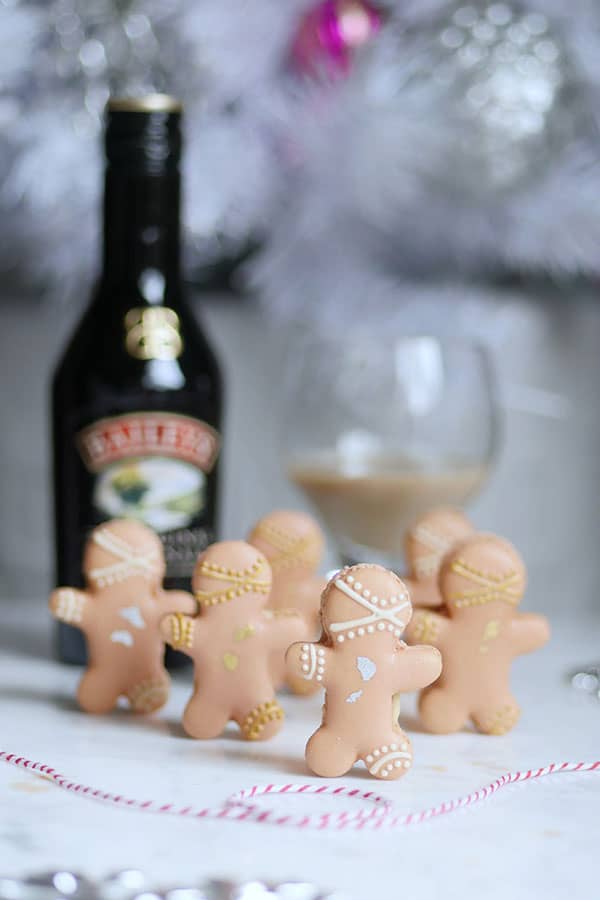 Baileys Irish Cream Gingerbread Man Macarons from Indulge with Mimi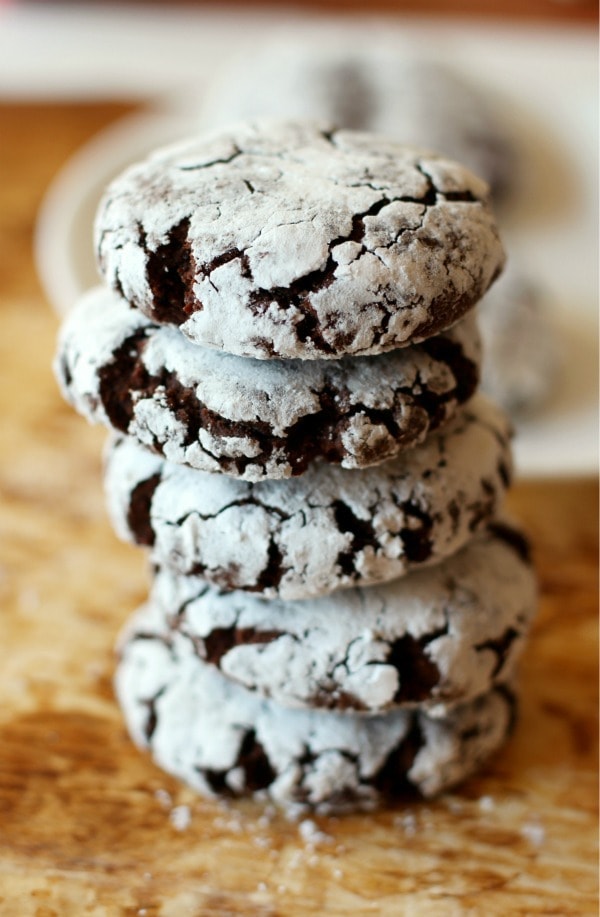 Chocolate Peppermint Crinkle Cookies from Strength & Sunshine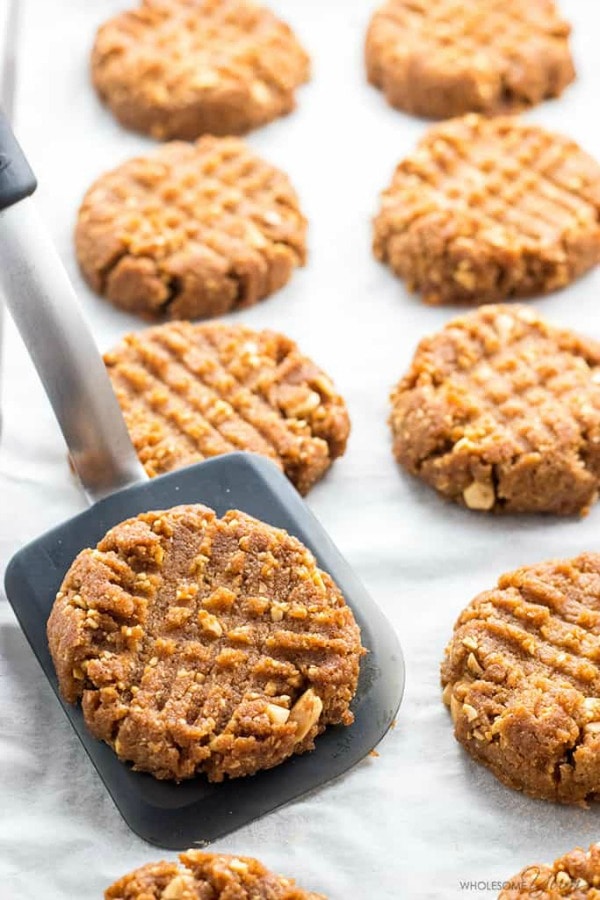 Sugar-Free Low Carb Peanut Butter Cookies from Wholesome Yum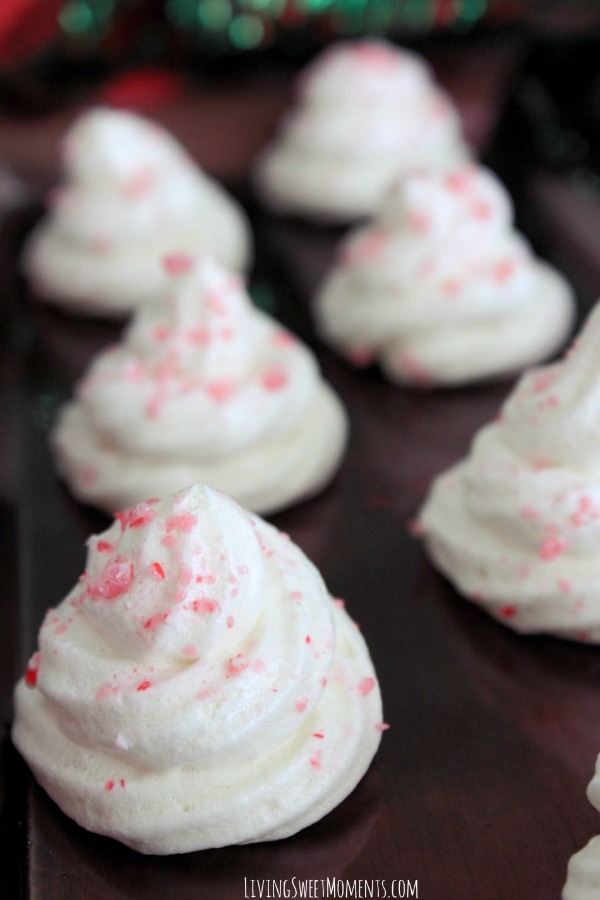 Peppermint Meringue Cookies from Living Sweet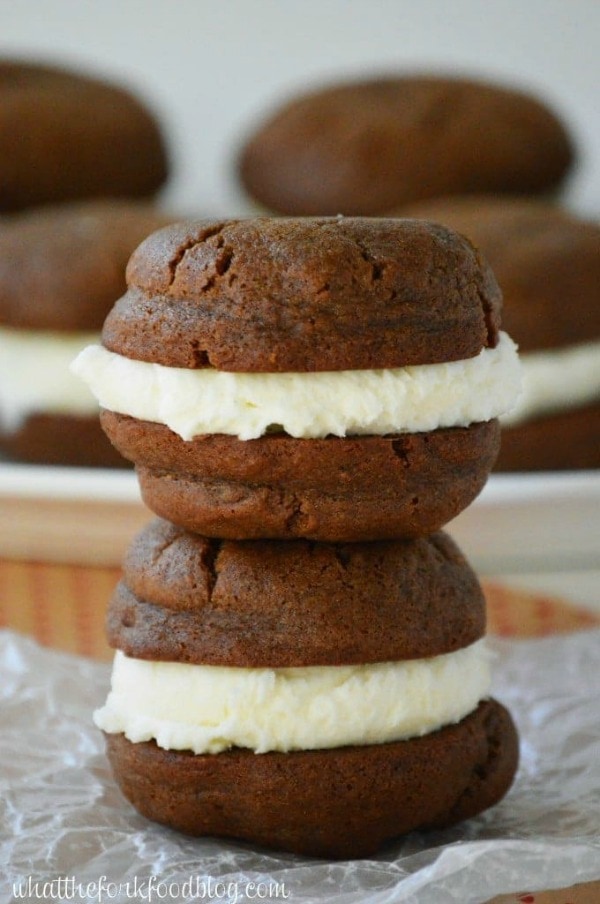 Soft Gingerbread Sandwich Cookies with Vanilla Buttercream from What the Fork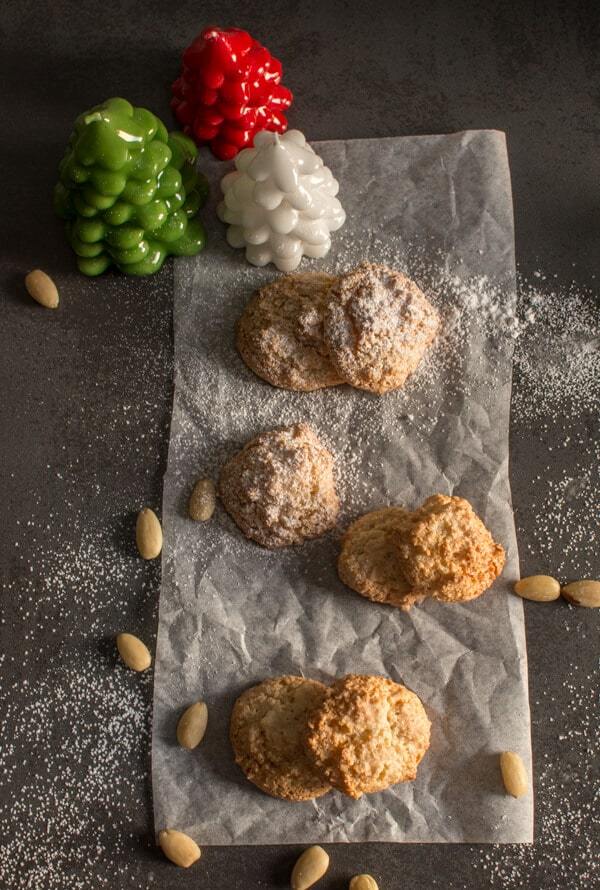 Amaretti Cookies Italian Almond Cookies from An Italian in My Kitchen