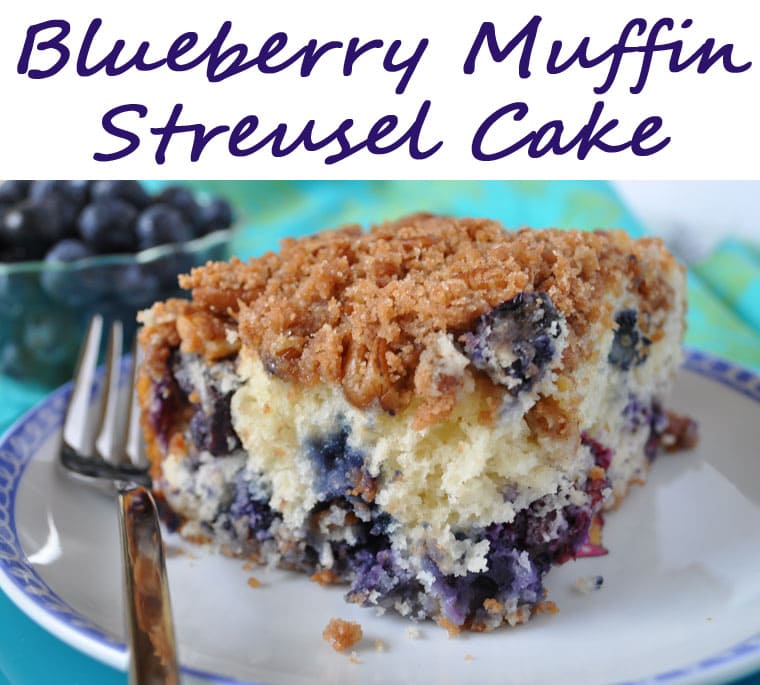 If you're looking for a Mother's Day recipe that's easy enough for the kids to make, try this one by Holly Clegg for Blueberry Muffin Streusel Cake. Not only is it perfect for Mother's and Father's Day brunch, but it's a great dish to bring to morning breakfast meetings or play dates. After all who doesn't love streusel or blueberries?
Holly's post follows below. You can check out more of Holly's trim& TERRIFIC® recipes at hollyclegg.com and The Healthy Cooking Blog.
You can reduce the calorie and carb count by using stevia or Swerve Sweetener instead of sugar.
Mother's Day Brunch
Looking for a nice way to show your mom, or mother of your children how much you care and appreciate all of the hard, tireless work she does all year? Here's a secret to what we mom's want….the way to the heart is not just through man's stomach, but a woman's stomach, too.
Surprise her with a wonderful brunch, and Blueberry Muffin Streusel Cake is just the ticket! My absolute favorite brunch dish as I can eat it all day long. The kids will even have fun mixing the batter and sprinkling the topping.
In fact, you will want to keep these ingredients on hand to whip up when the cravings hit, or you just want to impress your mom…doing the dishes and wrapping up the gift of Too Hot in the Kitchen: Secrets to Sizzle At Any Age cookbook won't hurt either!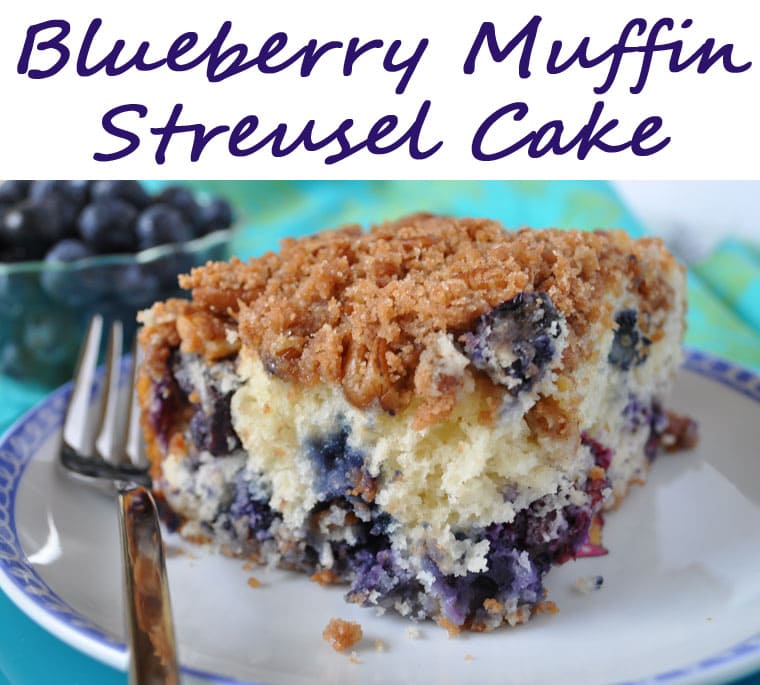 Blueberry Muffin Streusel Cake
My friend, Teresa, gave me this recipe that has been in her family for years. A cross between a muffin and cake. Here's my version that I made, again, again, and again — that's how good it is.
Ingredients
For the cake:
1 cup

all-purpose flour

1 1/2 teaspoons

baking powder

1/2 cup

sugar

1/2 cup

skim milk

1

egg

2 tablespoons

canola oil

1 cup

fresh blueberries

Streusel Topping (recipe follows)
For the streusel topping:
1/3 cup

sugar

1/3 cup

light brown sugar

1/2 cup

all-purpose flour

2 teaspoons

ground cinnamon

1 teaspoon

vanilla extract

3 tablespoons

butter, softened

1/2 cup

chopped pecans
Directions
For the cake:
Preheat oven 375°F. Coat 9x9x2-inch square pan with nonstick cooking spray
In bowl, mix together flour, baking powder, sugar, milk and egg.
Stir in oil and blueberries, only until mixed.
Sprinkle 1/2 cup reserved Streusel Topping (see recipe) on bottom of pan. Carefully spread cake mixture on top. Cover with remaining reserved Streusel Pecan Topping.
Bake 20-25 minutes or until toothpick inserted in middle comes out dry.
For the streusel topping:
In small bowl, mix together sugar, brown sugar, flour and cinnamon.
Cut in vanilla and butter using pastry blender or fork.
Reserve 1/2 cup topping and add pecans to remaining topping.
Servings
:
Makes 12 servings
Serving size:

1/12 of recipe

Calories:

231

Calories from Fat:

81

Total Fat:

9g

Saturated fat:

2g

Unsaturated fat:

7g

Sodium:

83mg

Total Carbohydrates:

36g

Sugar:

22g

Fiber:

1g

Protein:

3g

Cholesterol:

25mg
Dietary Exchanges: 2 1/2 other carbohydrate, 2 fat
Photo and recipe courtesy of Holly Clegg.