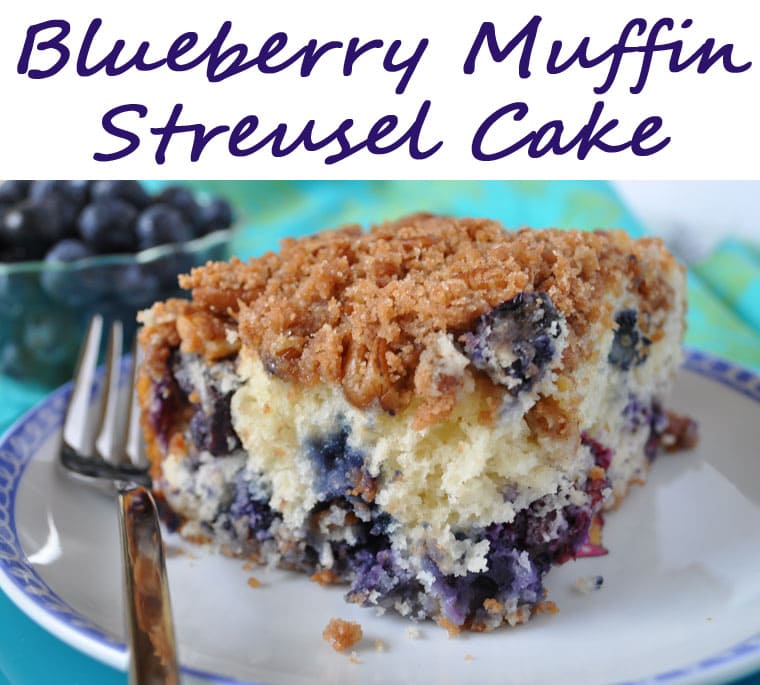 If you're looking for a Mother's Day recipe that's easy enough for the kids to make, try this one by Holly Clegg for Blueberry Muffin Streusel Cake. Not only is it perfect for Mother's and Father's Day brunch, but it's a great dish to bring to morning breakfast meetings or play dates.
Holly's post follows below. You can check out more of Holly's trim& TERRIFIC® recipes at hollyclegg.com and The Healthy Cooking Blog.
You can reduce the calorie and carb count by using stevia or Swerve Sweetener instead of sugar.
Mother's Day Brunch
Looking for a nice way to show your mom, or mother of your children how much you care and appreciate all of the hard, tireless work she does all year? Here's a secret to what we mom's want….the way to the heart is not just through man's stomach, but a woman's stomach, too.
Surprise her with a wonderful brunch, and Blueberry Muffin Streusel Cake is just the ticket! My absolute favorite brunch dish as I can eat it all day long. The kids will even have fun mixing the batter and sprinkling the topping.
In fact, you will want to keep these ingredients on hand to whip up when the cravings hit, or you just want to impress your mom…doing the dishes and wrapping up the gift of Too Hot in the Kitchen: Secrets to Sizzle At Any Age cookbook won't hurt either!
(Recipe on page two. Click on the number "2" below.)