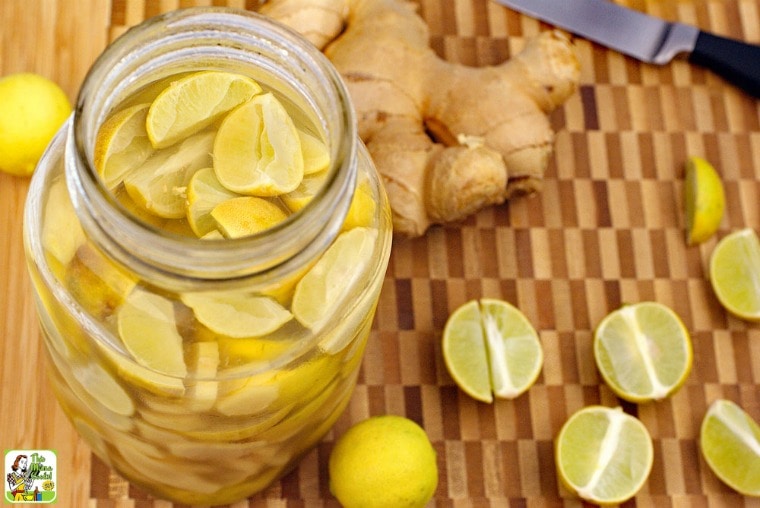 Have you ever wanted to make homemade infused vodka? It's a terrific way to make unique gifts for friends and relatives a few months before the holidays roll around.
Infused vodka recipes easy to prepare and fun to do. You will have to spend a little money on good ingredients, like quality vodka. But don't worry since you won't be making barrels of this Lime & Ginger Infused Vodka recipe!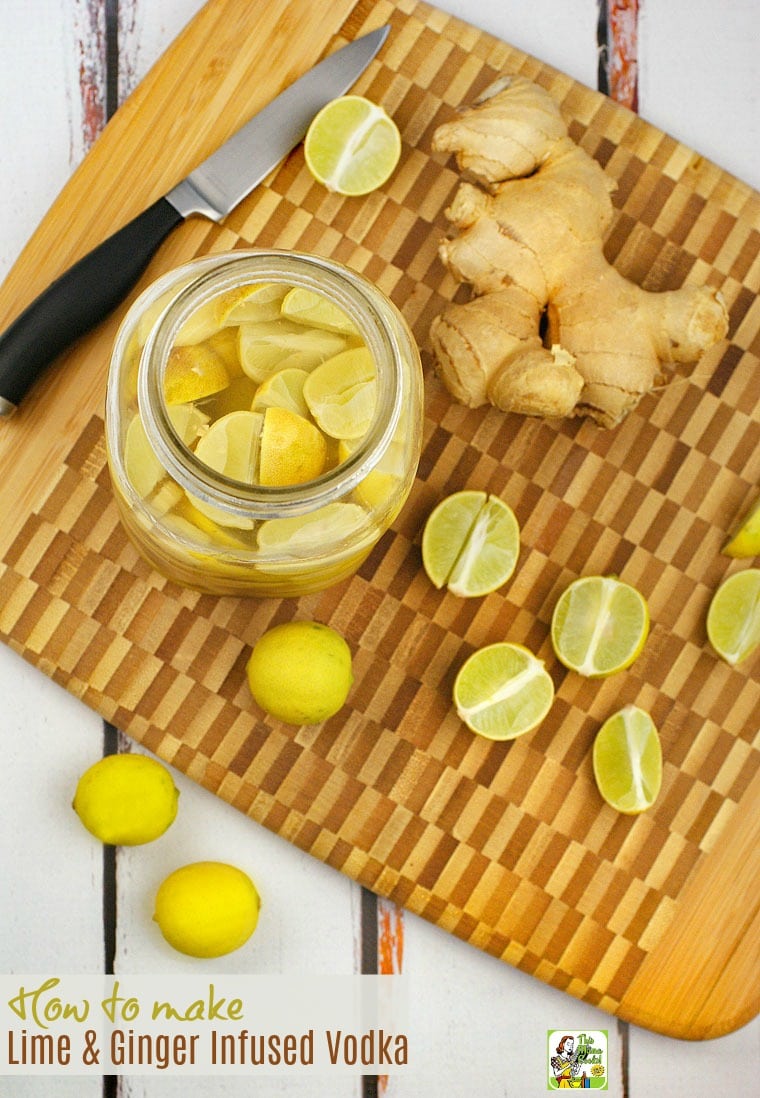 Two ways to make homemade infused vodka
There are two ways of preparing your infused vodka recipes. I've shown the "decant and repeat" process below, where you soak the key limes for at least two weeks. (More weeks is even better!) Then you sample the vodka to make sure the taste is sufficiently limey. Once the limes peter out, toss them.
Or you can prepare smaller mason jars with the ginger, lime and vodka and give that as a gift. People can refresh the vodka on their own. (If you can't find key limes, you can also use regular limes. Just cut them up into smaller pieces so they fit inside the jars.)
You can also do the second method last minute since you don't have to wait at least two weeks to decant.
I've had my Lime & Ginger Infused Vodka in the refrigerator for several months. (I like keeping it in the refrigerator so it's ready to serve!) I'm not decanting it all that often, so the flavor's super strong.
I'm not worried about the key limes going bad since they're refrigerated in alcohol. However, over time the limes have gone from a light yellow green to dull yellow. They're not as pretty but they're still strong tasting.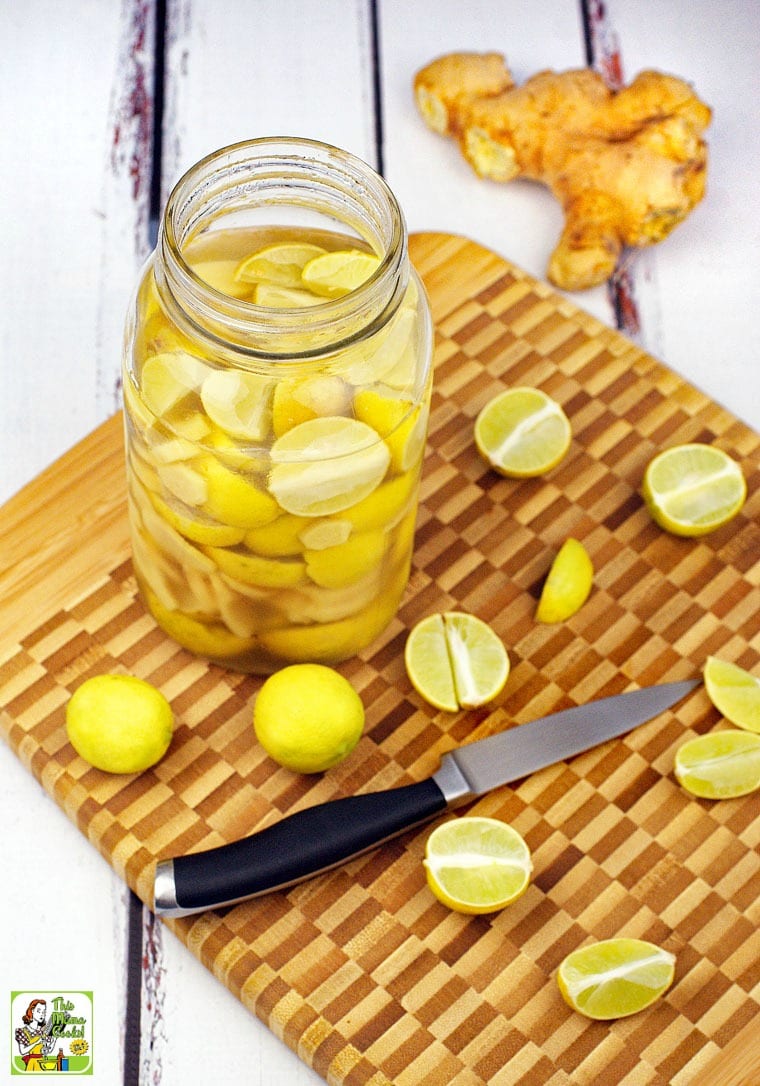 Ideas for making infused vodka into gifts
The easiest gift idea is to keep the lime and ginger infused vodka in their infused vodka jars. I like using wide mouth quart-sized Ball Jars.
However, it's hard to pour the Lime & Ginger Infused Vodka from a Ball Jar without spilling it everywhere. So, include a pouring spout with your homemade infused vodka gift. I personally like the reCAP Mason Jars POUR, Wide Mouth, Canning Jar Lids since they're good for both liquids and things like rice or candy.
Or you can decant your infused vodka recipes into glass beverage or sauce bottles with corks or stoppers.
To make a terrific homemade gift for your favorite cocktail aficionado, add the bottle of Lime & Ginger Infused Vodka to a basket filled with a couple of cocktail glasses, some fun swizzle sticks, and a packet of fun cocktail napkins. You could also include a card with a lime or ginger vodka cocktail recipe.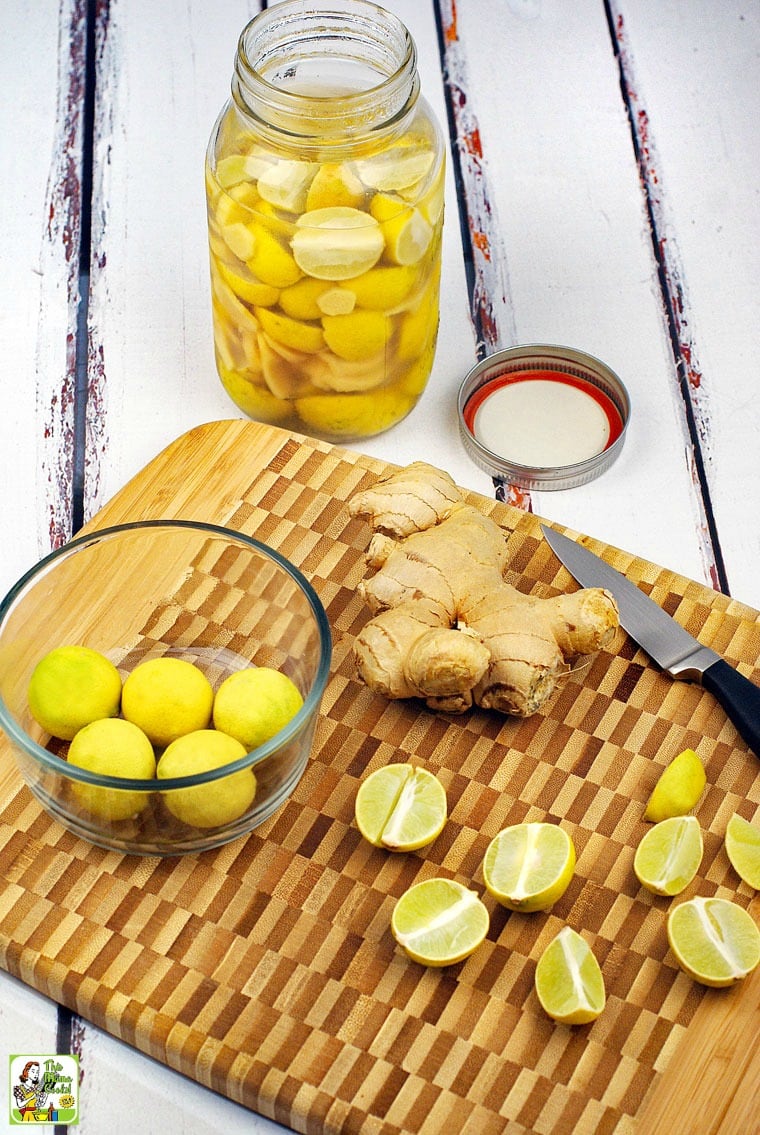 Some infused vodka recipes ideas for cocktails
You can also include a serving label on your ginger lime vodka jar with some infused vodka recipes. On your serving label, suggest that they mix the Lime & Ginger Infused Vodka with another liquor.
More ideas are flavored vodkas include marshmallow vodka (seriously wow!) or rum.
Or you may want to add something to the homemade infused vodka to sweeten it up like a simple sugar syrup or one of the sugar free vanilla coffee syrups.
I like making a Skinny Key Lime Pie Cocktail. Here's how: 
Add a couple of packets of monk fruit powder to sweeten up the infused vodka. This helps keep the calories low. Serve your cocktail over a lot of crushed ice and sip it slowly!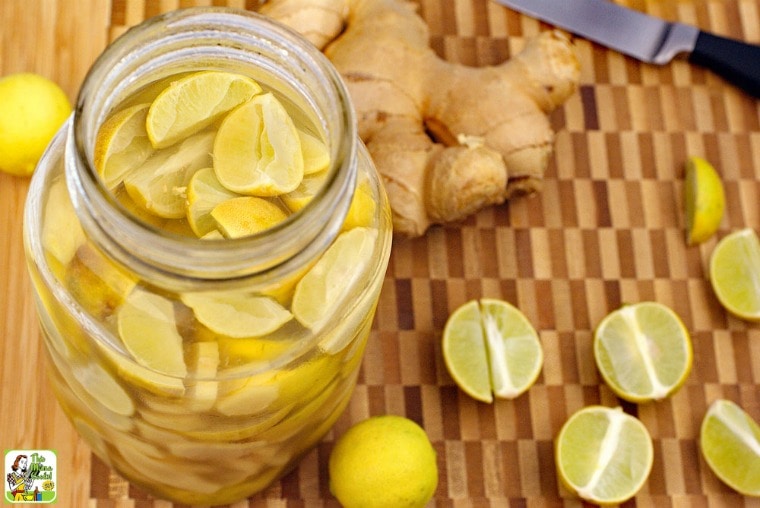 Lime & Ginger Infused Vodka
Ingredients
1 4-inch piece

fresh ginger, peeled and cut into thin slices

1

bag key limes

1 liter

bottle quality vodka
Directions
Add the sliced ginger to the Mason jar.
Wash and cut the key limes in half and loosely fill the jar nearly to the top.
Pour in the vodka. Place lid on jar.
Place the Mason jar in the refrigerator for two weeks. Sample the vodka. If the vodka is pleasingly limey, decant the vodka into the gift jars.
Refill with vodka, place lid on jar and place back in the refrigerator. Wait two weeks and repeat process. Again, sample the vodka. You can repeat the process until the limes are no longer giving out enough flavor.
Originally published on December 4, 2014. Updated with new pictures and information.