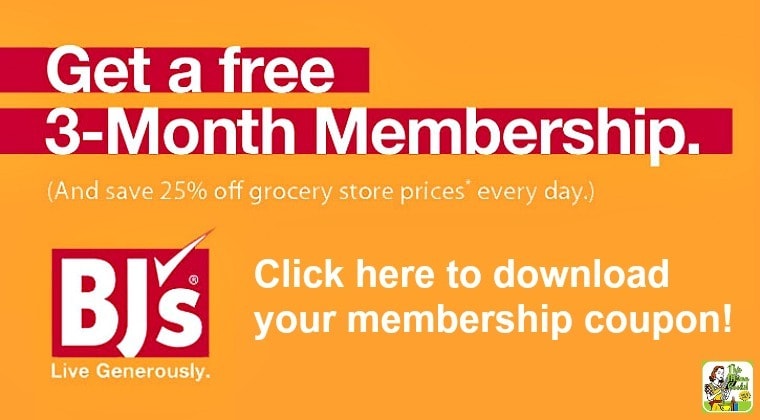 Are you a BJ's member? If not, the holidays are a great time to take advantage of BJ's Wholesale Club Membership Drive. That's because you can save up to 25% off grocery store prices every day. Plus, BJ's has terrific prices on holiday gifts like toys, technology, holiday décor, gift baskets, housewares, and more!
Why I love BJ's Wholesale Club
When I moved to Georgia, I was excited to learn that BJ's Wholesale Club was nearby. I heard good things about the store from friends, and wasn't disappointed when I first shopped there.
I like that BJ's has a great selection of my favorite brands in bulk like Udi's Gluten Free at terrific prices. They also have a high quality house brand called Wellsley Farms. I love the frozen fruit and vegetables and stock up whenever I go to BJs.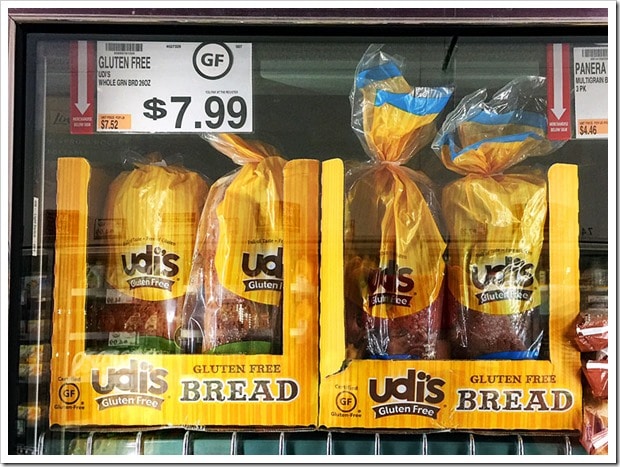 Here's one of my favorite savings: BJ's sells my husband's favorite Chobani yogurt at only 81 cents a cup! It's never that cheap at the grocery store, even when Chobani is on sale.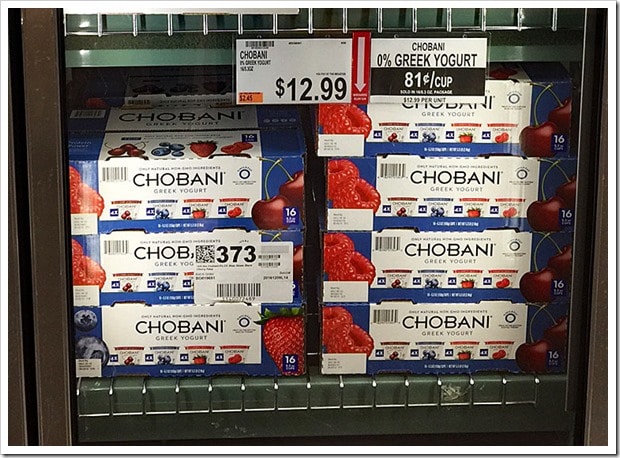 I especially love that BJ's sells in smaller sizes, too, unlike the other warehouse clubs. They have a Hallmark card section, magazines, kitchen gadgets, cool shopping bags – you name it – in individual sizes. (For example, you're only buying one card, not a box of them.) I also like that you can buy an individual spatula or scissor, and not a huge set that most of us don't need.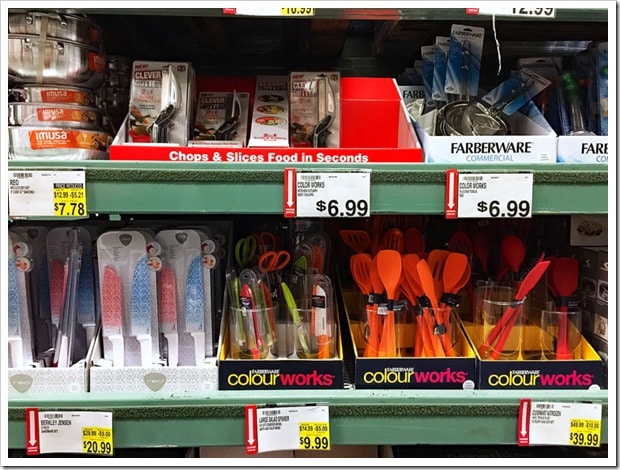 Click here to download an exclusive, limited-time coupon for a 90-day free trial at BJ's Wholesale Club!
Save on holiday entertaining with BJ's Wholesale Club
Are you worried about the cost of throwing a holiday party this year? A recent BJ's survey found that 67% of moms were stressed about the amount of money they'll spend on food this holiday season. Not only do you get up to 25% off grocery store prices, but BJ's also has an under $100 party menu.
Also, if you download your FREE 90-day membership, you can save on ready-made platters, too.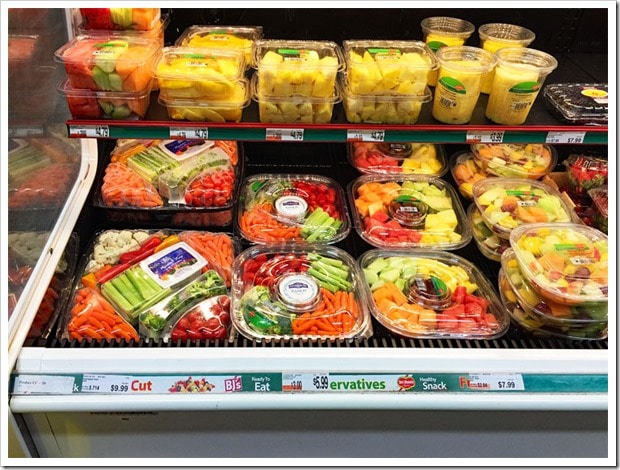 What I love about buying food at BJ's for snacking and entertaining is their selection. I found everything from meringue cookies to dried figs. Of course, I had to buy something from BJ's amazing cheese case.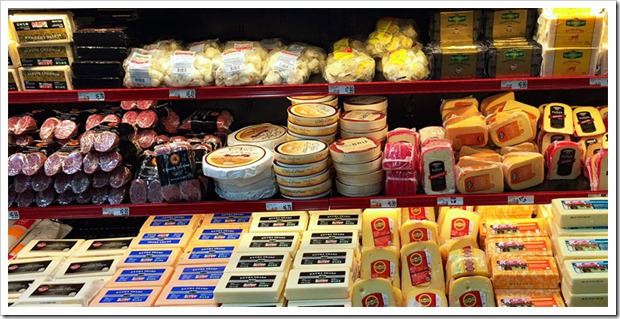 BJ's also has a lovely deli where you can order freshly sliced deli meat in whatever amount you want. Waste not want not! Their deli offers the convenience you get at the grocery store with the terrific prices you only find at a membership warehouse store. (Check out the party platter pictures behind the deli counter. Yum!)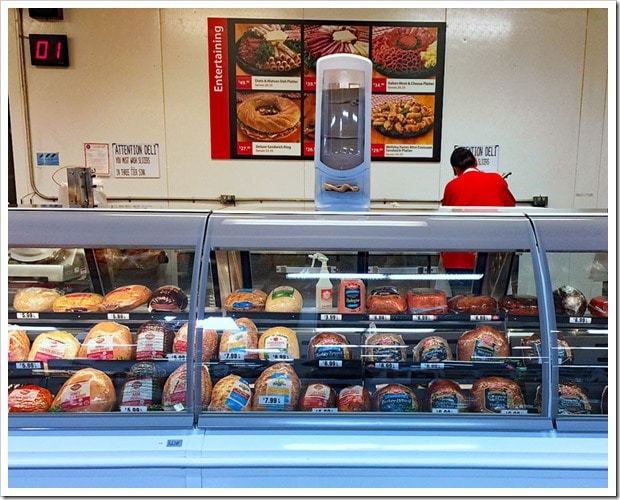 Click here to download an exclusive, limited-time coupon for a 90-day free trial at BJ's Wholesale Club!
Get a BJ's Wholesale Club Free Trial Membership and save more this holiday season
BJ's Wholesale Club has wonderful gifts at amazing prices for everyone on your list. Their exclusive Top 10 Toys list will satisfy every child on your shopping list, from character toys, to plush friends and interactive play. My kids are too old for toys, but I found awesome stocking stuffers for them like Lindor chocolate candies and EOS lip balm.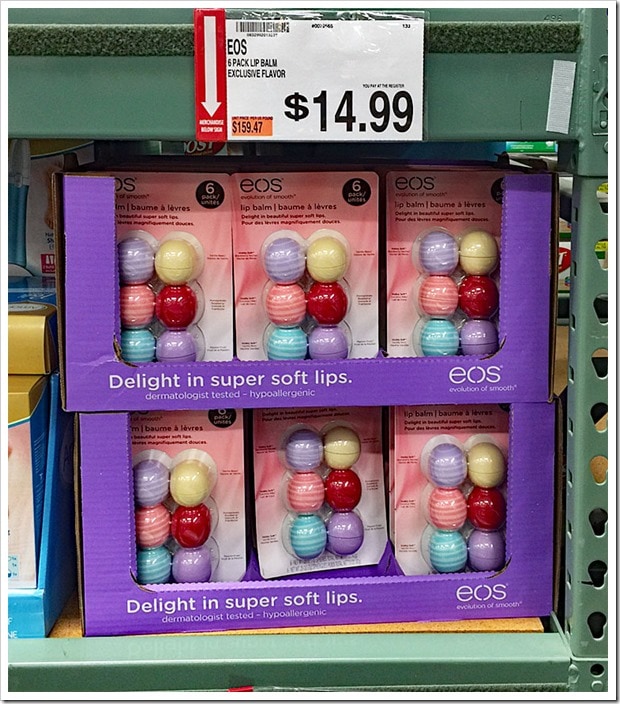 You may want to treat yourself to a few goodies too, like I did – fuzzy socks, Mario Batali's Big American Cookbook. I also stocked up on my favorite Arm & Hammer toothpaste. Finally, somewhere that sells it in bulk!
Here's more of what I purchased on my last BJ's trip –  some things for me like gluten free Freschetta pizza and gluten free Barilla pasta, by husband's favorite Kraft salad dressing, a veggie platter for my son's wrestling meet, reusable shopping bags, organic sugar for baking, holiday gifts, and a couple of flats of Diet Coke and Coke Zero.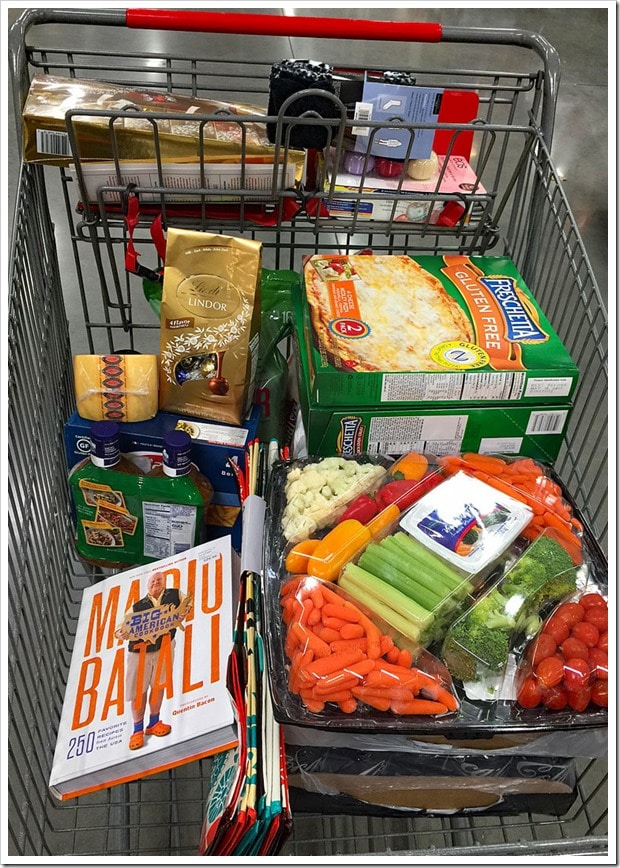 Finally, did you know that most BJ's clubs have a gas station? Well, until January 1, BJ's Members will receive 5 cents off per gallon when filling up their tank. If that doesn't get you to download a limited-time coupon for a 90-day free trial at BJ's Wholesale Club, I don't know what will!
Click here to download an exclusive, limited-time coupon for a 90-day free trial at BJ's Wholesale Club!