Last Updated on October 12, 2021 by Anne-Marie
How the Jenny Craig Weight Loss Starter Kit at Walmart gives you a chance to easily sample their diet and weight loss program.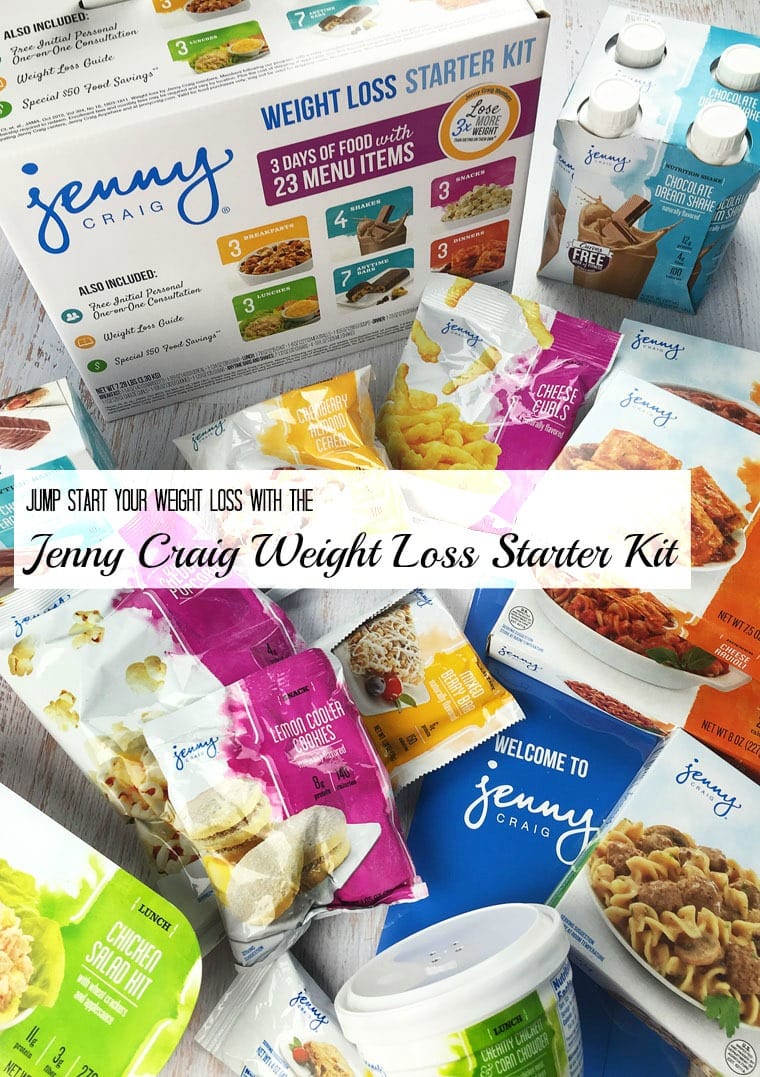 I was provided a free Jenny Craig Weight Loss Starter Kit. However, the opinions expressed are entirely my own.
When I first came across the Jenny Craig Weight Loss Starter Kit that's available at Walmart in the diet/weight loss aisle for around $45, I thought it was so clever. If you're interested in a weight loss program like Jenny Craig that comes with premade food, it gives you a chance to sample it for three days without spending a lot of money.
That way you can learn about the Jenny Craig weight loss plan and see if the food is to your liking before signing up at a Jenny Craig center or at Jenny Craig Anywhere, their one-on-one support program that's done over the phone or on via Skype.
Many years ago when I was out of college, but still living at my parent's house, I signed up with a similar diet plan with premade food. It was perfect for my lifestyle. I was single and barely cooked for myself. Mostly I went out to eat with friends, and that's when I started to gain a bunch of weight. Those restaurant portions are out of control!
Having premade and measured portions of food made my life so much easier. I could easily bring the prepackaged food to work or to a friend's house, and it helped me lose weight.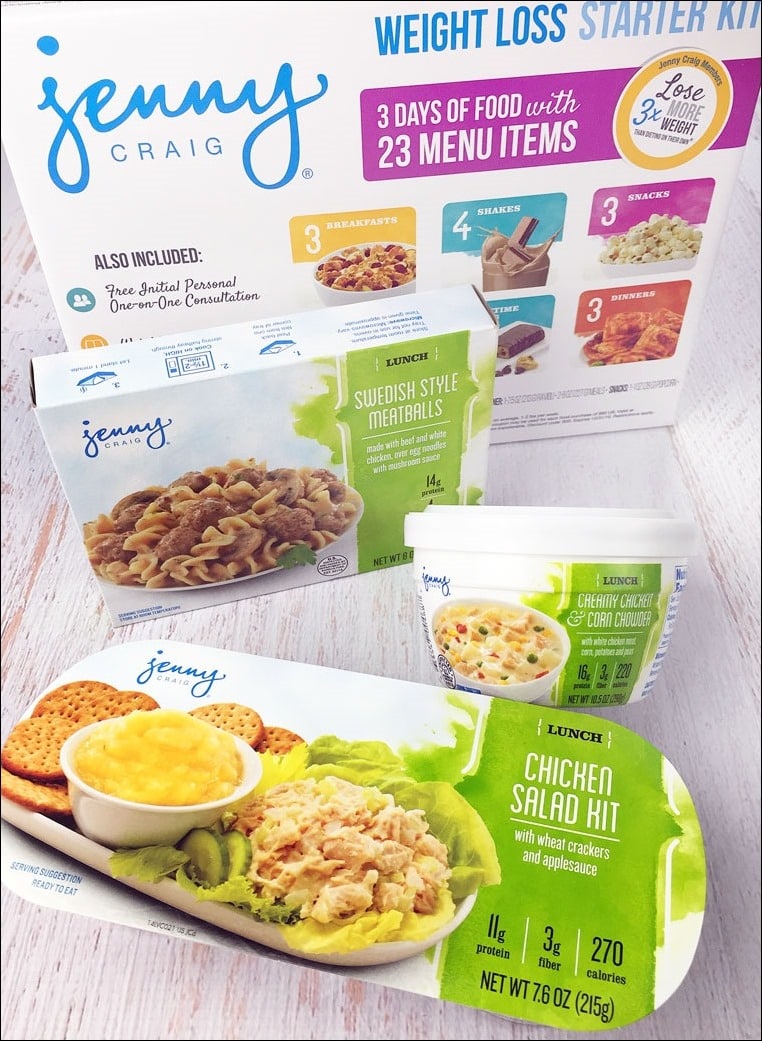 If you're a regular reader of mine, you might be thinking, "Hey Anne-Marie, I thought you're all about cooking from scratch!" Well, I am. But not everybody cooks!
Or more likely, you're a mom who wants to lose some weight  to get into that beautiful dress you bought on sale for this year's New Year's Eve party.
Who wants to cook special meals for one when you're already cooking for the rest of the family? A weight loss program like Jenny Craig takes the hassle out of all that measuring, chopping and "cooking for one"!
Plus, it's so easy! The Jenny Craig Weight Loss Starter Kit came with everything I needed for three days except for a few things like milk (you can substitute soy milk), fruit, salad, low fat salad dressing, and some fresh or frozen non-starchy vegetables. So I'm sure the regular plan's the same way.
All you need to do is swing by Walmart, like you did when you picked up your Jenny Craig Weight Loss Starter Kit!
I have to say that Jenny Craig's food is so much better than the not-so-great diet food I had way back when. You can hardly call it diet food. Jenny Craig's Weight Loss Starter Kit is filled with 23 meals and snacks that taste just as good as any regular premade foods you'd find at the supermarket.
It's just convenience food that's nutritionally portioned to help you feel satisfied and full at every meal. You can read about Jenny Craig's nutritional philosophy, the Volumetrics® Approach, on their website.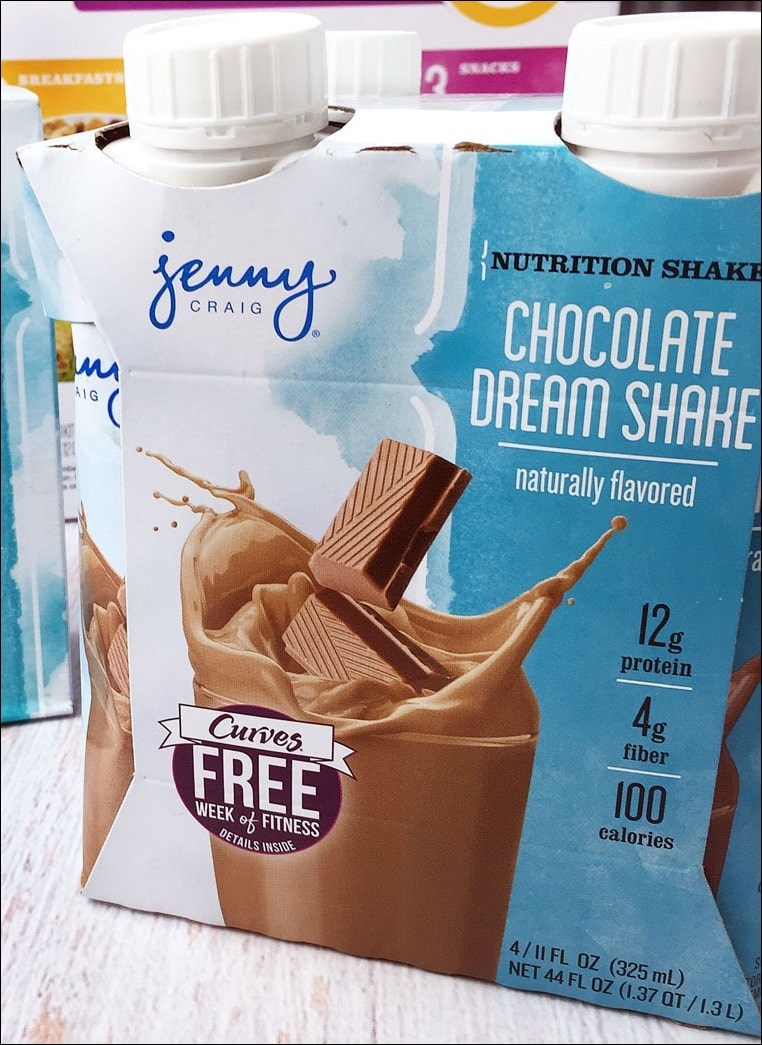 The three day sample meal plan is flexible if you get a little creative. For example, I'm used to having coffee with unsweetened soy milk in the morning. Since the Chocolate Dream Shake was on the plan one morning, I added some espresso powder to it and had a delicious "mochachino" instead.
Another morning, I took some of the milk for my cereal and added it to my coffee. I also added my fruit to my breakfast cereal, and my sautéed pepper strip veggies to my heated up Turkey Chili. Coming up with "meal hacks" made the food more tasty and  satisfying.
The Jenny Craig diet and weight loss plan is also easy to follow. All the foods are color coded – yellow for breakfast, green for lunch, orange for dinner, blue for snacks/supplemental, and magenta for after dinner snacks. (Yes, after dinner snacks!)
The Jenny Craig Weight Loss Starter Kit also came with a Starter Kit Menu to guide you along and give you guidance about fruit, milk and non-starchy vegetable equivalencies.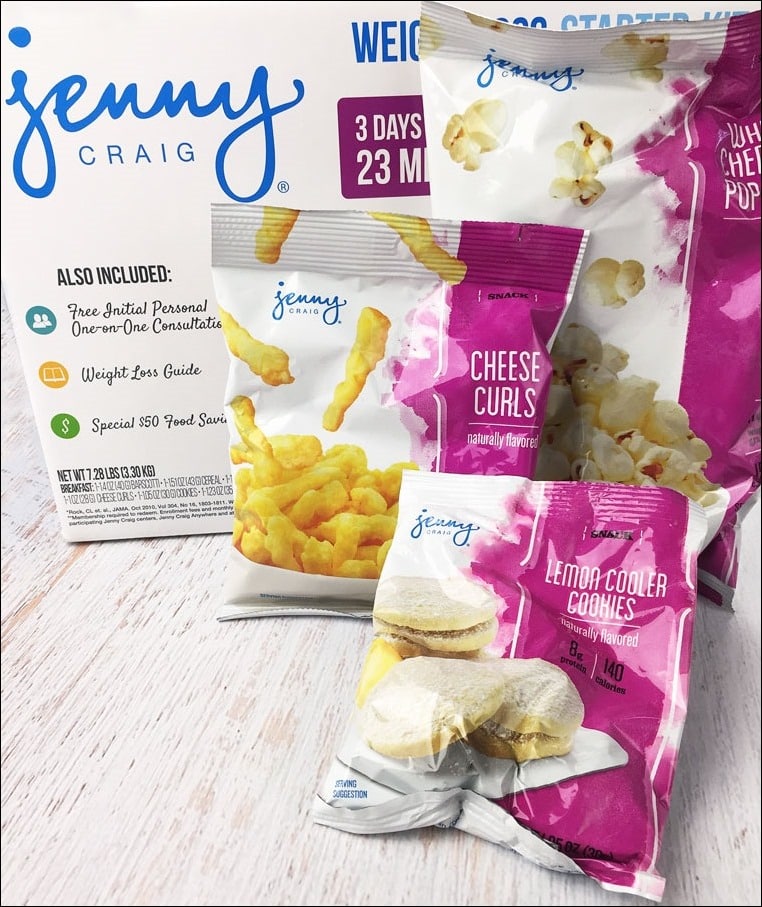 The Jenny Craig Weight Loss Starter Kit also comes with information about the Jenny Craig weight loss program, how to follow the three day plan, and information on how to get a free initial personal one-on-one consultation at any Jenny Craig center or at Jenny Craig Anywhere.
There's also a special $50 food savings when you join a Jenny Craig center. Finally, my chocolate dream shakes came with a week's pass to Curves.
The only negative I saw with Jenny Craig food is that it isn't gluten free and many of the foods won't work with various food allergies.
If you're vegetarian or have food allergies or sensitivities and are interested in Jenny Craig, I would suggest calling Jenny Craig Anywhere and talking with a consultant. They should be able to tell you if they can work around your dietary needs.