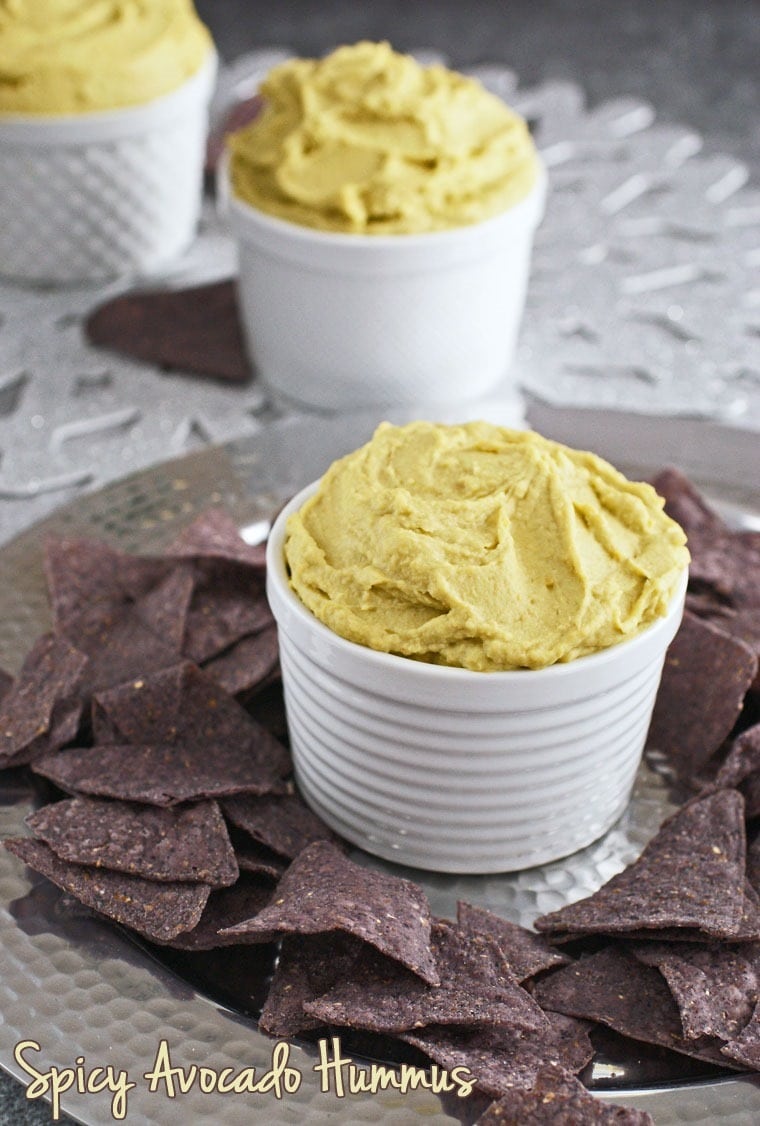 It's the holidays and that means it's time for dinner parties and keeping in mind your relatives' and guests' special diets. Uncle Henry is strictly gluten free this year. The cousins have gone from vegetarian to vegan. A few of your guests call to explain they have a dairy sensitivity. And your sister wants to know if there are any nuts in the desserts this year.
What's a hostess to do? One cool way that Pompeian is helping you notify your guests exactly what's in each dish is with their cool personalized label maker on their Facebook page.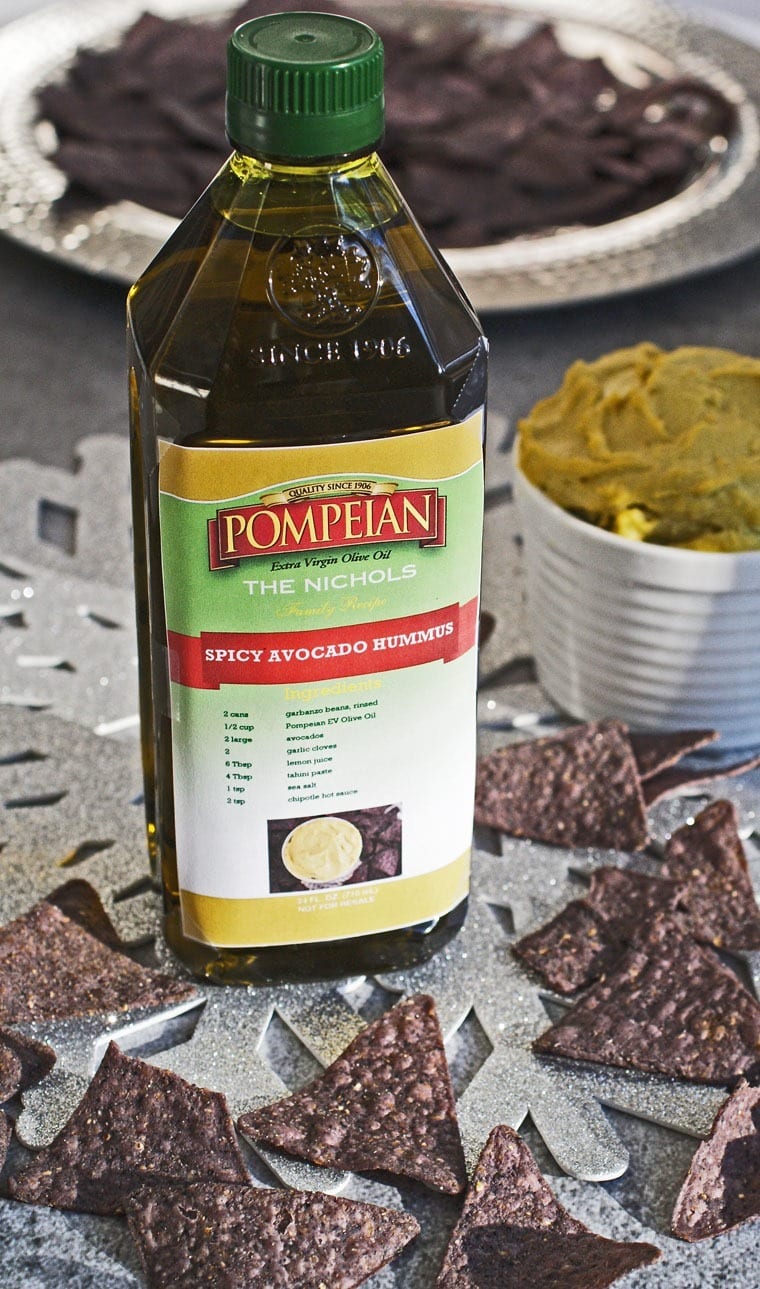 You can use it to create your very own personalized bottle of Pompeian Extra Virgin Olive Oil with one of your most cherished family recipes, like your cousin's favorite vegan lasagna, along with a family photo. That way you can tell all your guests exactly what's in each dish!
Just go to Facebook.com/Pompeian to enter your recipe and place it on a 24 ounce bottle of Pompeian Extra Virgin Olive Oil. Then place the bottle of olive oil next to each dish on the buffet table.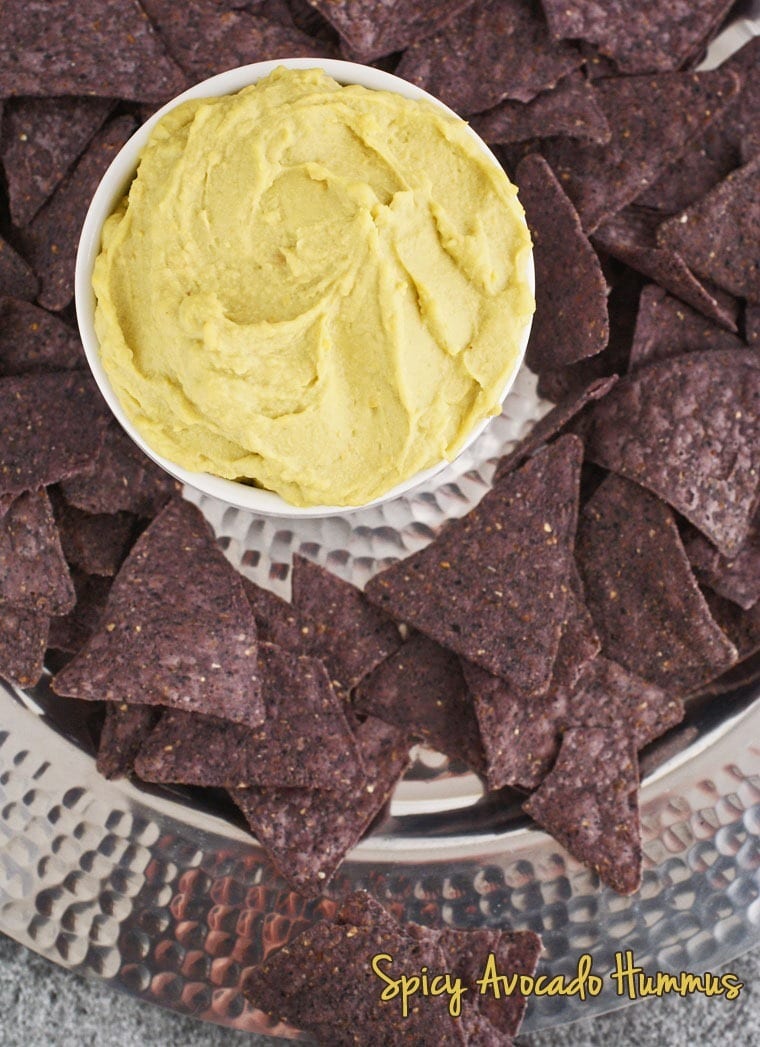 Making homemade hummus
I used Pompeian Extra Virgin Olive Oil, the first and only extra virgin olive oil to carry the USDA Quality Monitored Seal, to make my own hummus. I really don't know why I buy hummus at the store because making it at home is so easy once you have the basic ingredients like Pompeian Extra Virgin Olive Oil, a can of garbanzo beans (also called chickpeas), tahini paste, garlic, and salt. Anything else you add to it is up to you! The only other thing you need is a blender or a food processor.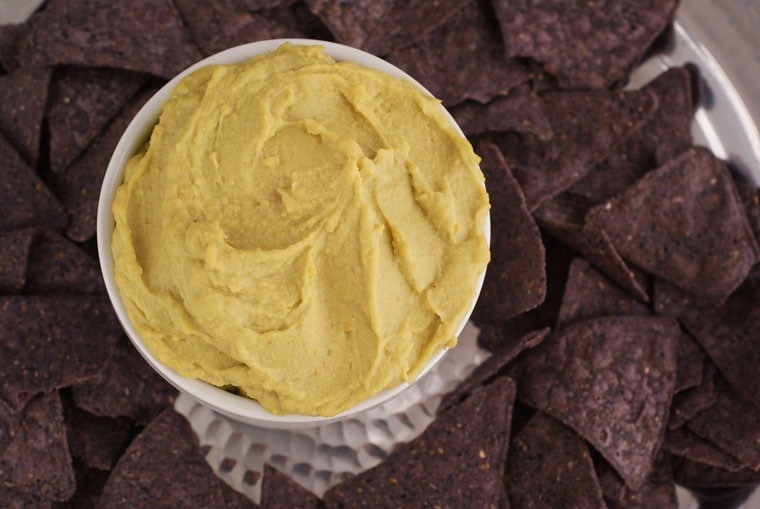 Since it's the holiday season, I thought something green would be appropriate. I love avocados, so why not try an avocado hummus? This appetizer is gluten free, dairy free, vegan, and filled with healthy fats. Hummus also makes a terrific sandwich spread and can be served as a dip with chips or veggies.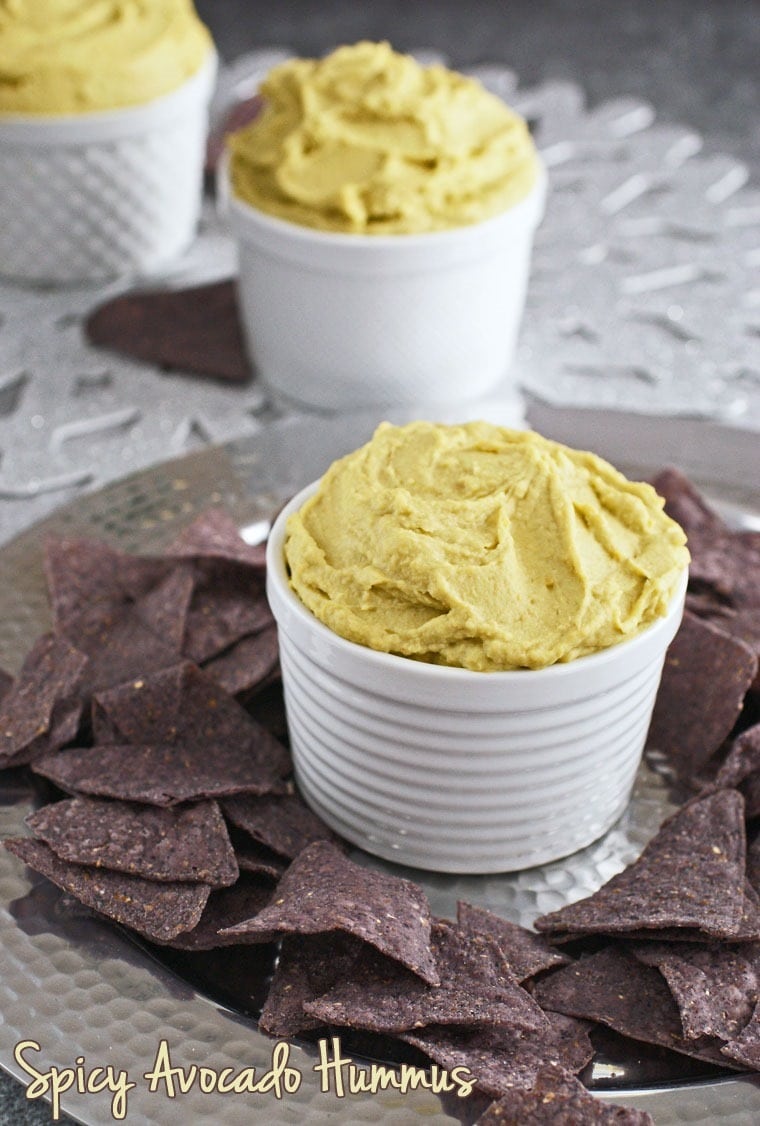 Ingredients
2 (15 ounce) cans

garbanzo beans, drained and rinsed

1/2 cup

Pompeian Extra Virgin Olive Oil

2

large ripe avocados

2

garlic cloves, minced

6 tablespoons

lemon juice

4 tablespoons

tahini paste

2 teaspoons

chipotle hot sauce (or to taste)

1 teaspoon

sea salt
Directions
Place all ingredients in a blender or food processor. Blend until smooth.
Store in an airtight container in the refrigerator until serving time. Serve with tortilla chips or veggie sticks.
Pompeian Extra Virgin Olive Oil is perfect for all your holiday cooking needs along with Pompeian's other blended oils, cooking wines, vinegars, and cooking sprays. (Their Balsamic Vinegar and Grape Seed Oil are two my favorites!) Go to Pompeian.com to learn more.
This is a sponsored post written by me on behalf of Pompeian.