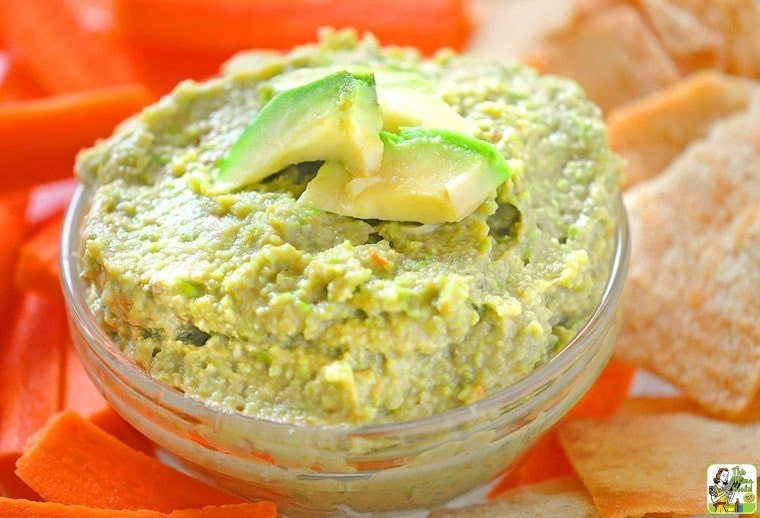 If you're bored with the same easy guacamole dip recipes for your Cinco De Mayo party or Taco Tuesdays, how about trying this Easy Edamame Avocado Dip recipe? It's from Holly Clegg's Eating Well to Fight Arthritis cookbook.
This simple avocado dip has so much going for it besides taste! Now you don't need to have arthritis to enjoy the health benefits of this homemade avocado dip made with edamame like fiber and protein. Not only do you make this avocado dip with edamame, but you use non fat plain Greek yogurt, which is another terrific source of protein.
You can find more of Holly Clegg's trim& TERRIFIC® recipes at hollyclegg.com and The Healthy Cooking Blog. Check out Holly's trim & TERRIFIC™ cookbooks on Amazon, too!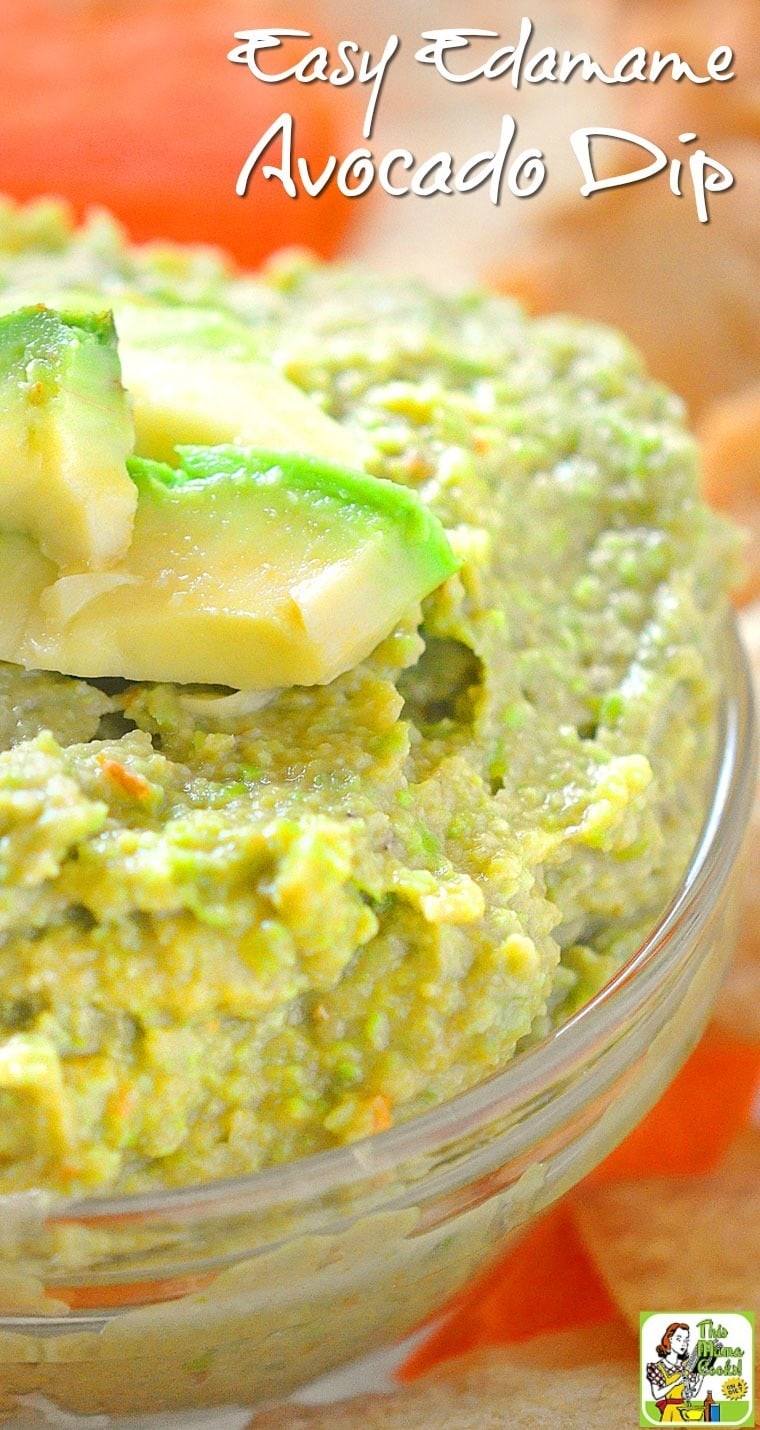 Easy Edamame Avocado Dip for everyday cooking for health
Holly Clegg's Eating Well to Fight Arthritis: 200 easy recipes that help reduce inflammation and ease symptoms
I was amazed at the correlation between nutrition and inflammation! Did you know that arthritis is the second most frequently reported chronic condition with over 100 different types? May is National Arthritis Awareness Month, so I decided to highlight a recipe from my trim&TERRIFIC® cookbook, Eating Well to Fight Arthritis. We know eating healthy is good for us, but there are standout nutrients that are real power players in reducing inflammation.
In my Easy Edamame Avocado Dip, soybeans (edamame) are a good source of fiber, Omega-3 fatty acids, and a terrific vegetarian source of protein. From reducing the risk of heart disease and stroke, lowering cholesterol, to reducing joint pain from inflammation, research supports a long list of health benefits from eating foods rich in omega-3 fatty acids. If you love chips and dip, then this Easy Edamame Avocado Dip recipe is the best mix between guacamole and an edamame dip.
This easy avocado dip recipe is so quick to make as all ingredients go right into the food processor or high speed blender! This diabetic-friendly and naturally gluten free recipe for edamame dips can be served with fresh veggies sticks or gluten free chips for a low carb option.Or try this Easy Edamame Avocado Dip recipe as a delicious sandwich spread!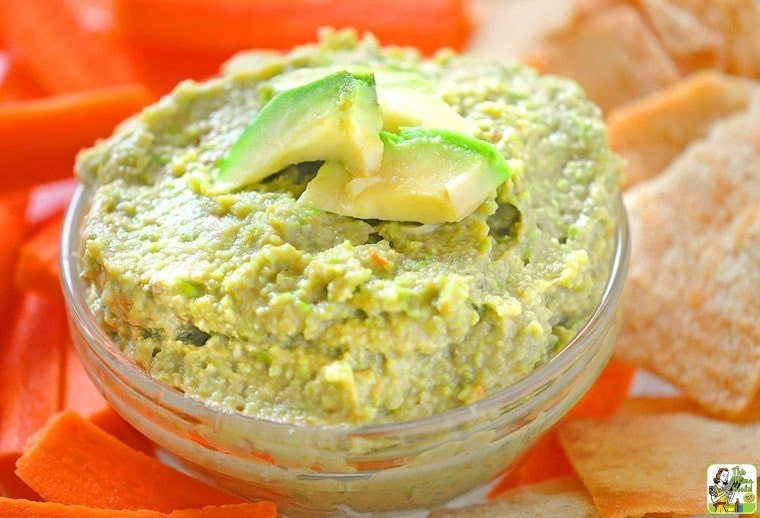 Ingredients
1

large avocado (about 2/3 cup mashed)

1 1/2 cups

shelled edamame, thawed

2 tablespoons

lime juice

1/2 teaspoon

minced garlic

1/2 cup

salsa

3 tablespoons

nonfat plain Greek yogurt

Salt and pepper to taste

Fresh veggie sticks or gluten free chips for serving
Directions
In food processor or high speed blender, combine all ingredients, mixing until smooth.
Servings
:
Makes 10 servings
Serving size:

1/4 cup

Calories:

62

Calories from Fat:

29 (47%)

Total Fat:

3g

Saturated fat:

0g

Unsaturated fat:

3g

Sodium:

50mg

Total Carbohydrates:

5g

Sugar:

2g

Fiber:

2g

Protein:

4g

Cholesterol:

0mg
Dietary Exchanges: 1 vegetable, 1/2 fat
Picture and recipe used with permission of author.
Holly Clegg's Eating Well to Fight Arthritis: 200 easy recipes that help reduce inflammation and ease symptoms
Holly Clegg's Trim and Terrific Diabetic Cooking
Holly Clegg's Trim & Terrific Freezer Friendly Meals
Eating Well Through Cancer: Easy Recipes & Recommendations During & After Treatment