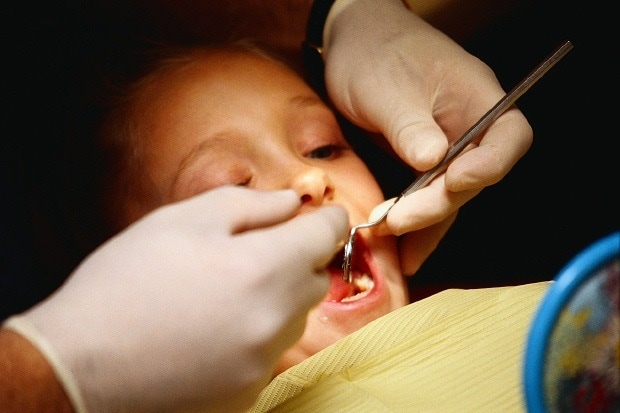 Finding an orthodontist that's a good fit for your family's needs and budget is crucial. After all braces are a big commitment and you'll be seeing this person for months if not years.
So what's the best way to pick an orthodontist?
Ask for a referral
Don't just ask your dentist for a referral. Ask for orthodontist recommendations from everyone you know! Start with relatives, coworkers and neighbors. Try friends and acquaintances from scouts, church and the PTO, too.
Go ahead and ask the parents of your children's friends where they go for orthodontic treatment. Don't be shy asking them questions about everything from costs to their doctor's professional manner. Inquiring minds want to know!
Check out the orthodontic practice before you make an appointment
Most orthodontists have websites these days. Look for details about the practice such:
Office hours – Are they convenient for you?
Location – You may want to choose a practice close to your work or to your child's school since you'll be going there every four to six weeks depending on what type of braces you get. However, if you pick one close to school or work, how will you handle emergencies on the weekends and appointments during school vacations?
Staff – Is it a small or large office? What do you prefer?
Board certification - Orthodontists are dentists who have undergone extra years of training, clinical experience and peer review. They may also have additional training to become certified Invisalign providers.
Treatment options – The website should mention the types of braces and treatment the practice offers. Do they offer only traditional braces or other services such as Invisalign?
Community awards – Many local newspapers and magazines give out "best of" awards based on editors' and readers' votes.
Testimonials – Does the website feature client testimonials and before and after pictures?
Financial information – Do they offer month to month payments? Do they accept credit cards and your insurance plan?
Personality – Does the orthodontist share pictures of his or her family? Do they mention community involvement, charitable work or hobbies? Their website is a great place to get to know them before you meet them.
You should also check online review and consumer protection websites like Yelp.com and your local Better Business Bureau.
Make an appointment for a no-obligation orthodontic consultation
Consultations with orthodontists are usually free, but make sure to ask when you're making the appointment. Your initial meeting is the time to discuss what you hope to get out of treatment as well as the various treatment options you or your teen has.
While you're there, ask to meet with the office manager or treatment coordinator to discuss payment options and insurance policies. Many practices offer discounts if you can pay for the full treatment up front. Others offer the convenience of month to month payments taken from your bank account or charged to your credit card.
Also, while you're in the office, look around. Is it clean and organized? Is the waiting room snazzy or shabby? Is the dental equipment in good shape or does it seem old and beat up? Is the restroom clean?
Get a feeling for the orthodontist's personality. Is he friendly or all business? Does she answer all your questions or brush off your concerns? Do you (or your child) feel comfortable with him or her?
What about the office staff? Are they helpful and friendly? Or do they seem too busy to take time to answer questions or to get to know you or your child?
Hurry up and wait
Your doctor should take full head and mouth x-rays during your initial consultation to determine the course of action. (For adults, mouth x-rays are usually enough.)
If you're seeking treatment for your teen, an orthodontist may recommend that they have some teeth pulled before getting braces. They may also recommend that your son or daughter wait a few more months or even years before they start treatment depending on if they've lost all their baby teeth yet and how their jaw is developing.
Some adults I know have had to get cavities filled, teeth crowned, or root canals done before getting their braces. Not only did this delay treatment, but it was an additional, unexpected expense. However, it's important to make sure your dental health is in tip top shape before attempting to get braces. So be glad when your consultation uncovers some hidden dental issues that send you back to your regular dentist. It all goes toward having a healthy, beautiful smile!
Get more than one opinion
Since there are so many options when it comes to braces, you should compare different treatment approaches as well as prices and office atmosphere. Doctors may recommend different treatments for you or your child's teeth straightening needs. Some doctors are into newer treatments like Invisalign, while others only offer old fashioned, wire and bracket braces. What kind of treatment are you looking for?
If you're looking into getting Invisalign, use Invisalign's Doctor Locator to find an certified Invisalign orthodontist who treats adults and teens near you. When you meet with your orthodontist for the first time, ask how many patients they've treated with Invisalign.
________________
Disclosure: I'm a member of the Invisalign Teen Mom Advisory Board. I'm receiving complimentary treatment from Invisalign, but all opinions and experiences expressed are my own.