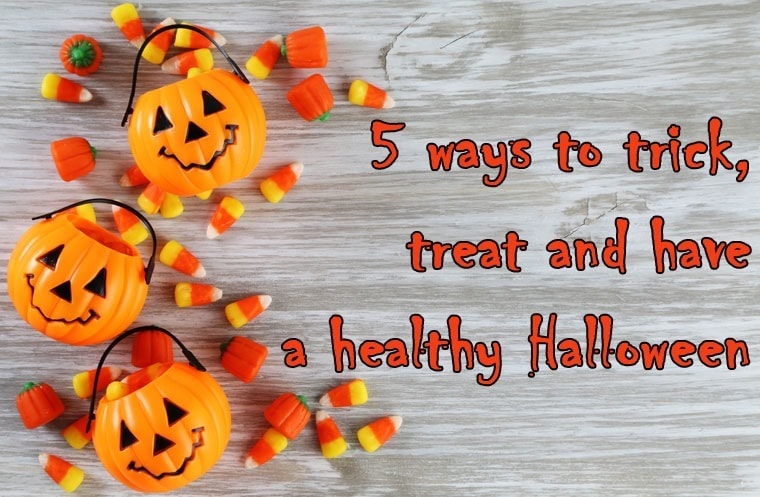 Halloween is traditionally the biggest candy holiday. Did you know that 30% of kids report that they sort their candy first when returning home with trick-or-treat loot? Only 20% of kids savor it, while 16% share it, 14% stash it, and 7% swamp it.
Chocolate is kids' favorite Halloween treat, followed by lollipops, gummy candy, and chewing gum. I'm glad to know that because I'm planning to get a bag of mini Hersey bars and some lollipops for the neighborhood ghouls. More than 93% of children go trick-or-treating each year, so I better get to the store soon!
These are just some of the findings from the National Confectioners Association (NCA) survey showing that since 2005, candy manufacturers have continued to expand their product lines to meet consumer demand for more "better for you" options for trick-or-treaters. One example is sugar-free product releases increased 51% from 2006 to 2007.
But like all treats, it's all about moderation. Here are some tips on how to keep Halloween healthy for both kids and adults.
How to have a happy, healthy Halloween for the whole family
Eat before you trick-or-treat. Serve a nutritious dinner before your children set out for a night of candy-collecting. You and your kids will be full enough to resist the temptation to eat candy at each trick-or-treat stop. During your pre-trick-or-treat meal, take the opportunity to discuss Halloween safety, as well as the importance of healthy eating and lifestyle choices.
Walk don't drive. Don't drive around to trick or treat. Walk instead. If the weather is bad, drive to your local indoor mall to walk and trick or treat instead. According to the NCA, only 8% of families trick-or-treat in their own neighborhood.
Sort and save. Allow your kids to enjoy some of their Halloween bounty. Then work with them to portion out two or three treats in small bags. Create a week's-worth of bags to accompany nutritious school lunches or to serve as after-school snacks.
Share it. Call your local food bank or homeless shelter and see if they'd take it. Or use the chopped up candy to make treats for your school or church's next bake sale. (See my post 5 Ways to Avoid Temptation During Bake Sale Season for more tips.)
Practical pairings and portion control. Try pairing caramels with an apple or a snack-sized candy bar with a banana. Chop up a bar and sprinkle over some low or no fat plain or vanilla yogurt!
For more Halloween health tips check out my post 5 Things Dieters Can Do with Halloween Candy (Beside Eating It).