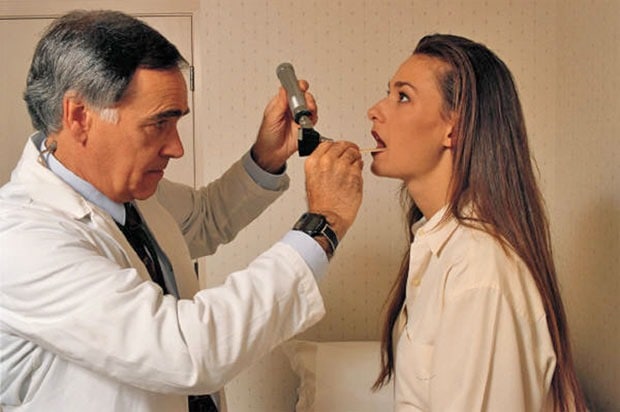 One of the biggest challenges I faced the last couple of years was trying to maintain a healthy lifestyle while I was ill. In late, 2012 I had surgery on my left shoulder and went through a lengthy rehab. The pain never went away and my surgeon wanted to try another operation. Instead, I started weekly kinesiology treatments, which helped a great deal. However, I wasn't exercising and had gained quite a bit of weight even though I was eating healthfully and walking every day. Then in July, I had emergency brain surgery for a benign meningioma and follow up brain surgery in October for an infection.
Eat healthy when you're sick
One of the things I made sure to do when I was home recovering after both brain surgeries was to stay on track with my healthy eating. Eating properly and making sure you're drinking plenty of water are probably the two most important things you can do when you're sick. Even if you don't feel well enough to eat, what you do eat should help you with your recovery.
For example, let's say you got your tonsils out and all you can manage to swallow are shakes. Instead of indulging in ice cream shakes, have someone make you a healthy berry shake or "green monster" (a combination of greens, juices and berries). Suggest throwing in some probiotics or your favorite protein powder into the blender, too!
I know while I was tempted to indulge in treats when I was recovering, I stuck to healthier ones like organic dark chocolate. Funny thing was that they tasted horrible! Maybe it was a side affect of the medication or the tumor removal, but somehow my palette had changed. Luckily fresh fruits and flavored seltzer water tasted great, so they were my new "sweet treats." I also made sure that I had plenty of my favorite gluten free breads, like Udi's Gluten Free Whole Grain Bread since toast is one of my favorite comfort foods, especially when my tummy was upset from the meds.
Get good advice
If you're taking medication, discuss with your medical professionals any drug and supplement interactions. Luckily, my neurologist was on top of things and suggested that I take a probiotic (since I had taken antibiotics) and a multivitamin when I got home from the hospital. I also consulted with a friend who is a nutritionist, who gave me some pointers on what I should be doing with my diet and supplement intake.
If you're unsure about any medications, you can discuss them with your pharmacist. Some insurance plans also have a nurse's line you can call for advice. In addition, your local health food store may have a nutritionist on staff that can help with advice on supplements, gluten free foods, and any other dietary needs you may have.
And don't forget to see your other doctors for routine health care. Get your regular checkups at the dentist, optometrist, gynecologist, etc. and let them know what's going on with your health, too.
Exercising after being sick
Since my brain surgeries, there's been days where I was lucky to have the energy to walk the dog up the street for 15 minutes. If you're an avid exerciser, I bet it's been frustrating not to get to the gym or track. If you've been very ill, maybe all you can do right now is walk up the stairs or go out to the mailbox.  Be patient with yourself and take it a day at a time. Make sure you get plenty of rest and don't push or wear yourself out. 
If you feel ready to start exercising, talk with your health professional. If s/he has given you the OK to work out, take it slowly. Maybe start with a walking plan, stationary bike, and/or light weights. Swimming a few laps with a kick board or a beginner's yoga class could be right for you. If you have access to a personal trainer or a physical therapist, get some advice on a routine right for your energy level. Again, don't push yourself as it may lead to exhaustion or injury.
Finding the positive in being ill
Even though the last five months have been very scary, there have been some positive outcomes from the brain surgery. My shoulder pain has mysteriously disappeared. I'm pretty much convinced that the tumor was pressing on something that had to do with my shoulder. (The shoulder pain came back when there was swelling from the infection. After the second surgery it was gone, which I doubt was a coincidence.) Talk about pain being "all in your head." In my case, it sort of was!
The medication I'm taking for headaches (my head is now a weather barometer – and more) has the side affect of cutting one's appetite. I've lost 35 pounds including the 10 I gained from the steroids I was given in the hospital. I now eat like a normal person instead of linebacker for the Denver Broncos though I have to wonder if my large appetite had something to do with my brain tumor, too. I hope to lose another 10 pounds and start taking Pilates Reformer and yoga again in the new year.
The other positives were that the illness brought me closer to my husband (we appreciate each other more) and made me value the many friendships I've made through my blog and in my neighborhood. I hope if you ever go through a serious illness – or even something temporary like a sprained ankle – you can find the silver lining in your health crisis.
Learn more about living gluten free! Visit udisglutenfree.com/community
This is a sponsored conversation written by me on behalf of Udi's Gluten Free. The opinions and text are all mine.