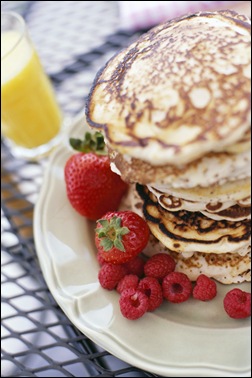 I feel like Mardi Gras has been going on since the Saints won the Super Bowl, don't you?
Since today is Pancake Day (also know as Shrove Tuesday or Mardi Gras) here are a few pancake recipes I've featured over the years at This Mama Cooks! 
To celebrate Pancake Tuesday, I'm also giving away free sample coupons of Organic Batter Blaster at This Mama Cooks! Reviews. Stop by, read my review and enter!