Last Updated on April 19, 2022 by Anne-Marie
These are easily 33 of the Best Healthy Pumpkin Recipes ever!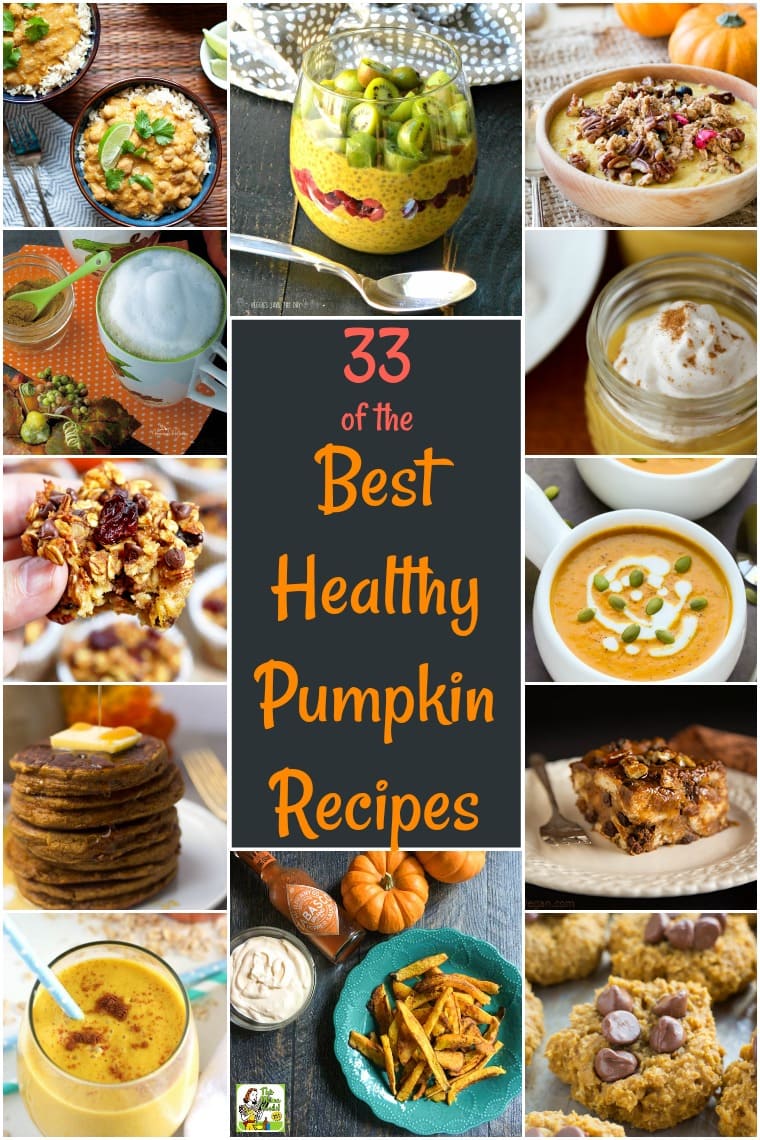 Take your pick of healthy fall recipes: vegan, sugar free, low carb, gluten free, dairy free, and paleo – you name it.
All of these best healthy pumpkin recipes come from my favorite food bloggers.
Check out the links below and discover these delicious, healthy pumpkin recipes yourself - drinks, desserts, breads, entrees, side dishes, soups, dips, and more!
There are several healthy pumpkin desserts that are perfect for Halloween or Thanksgiving entertaining.
Warm up with a healthy pumpkin soup recipe. You'll even find a healthy pumpkin muffin recipe or two (or more)! Ideal for breakfast or a quick afterschool snack.
Even more healthy pumpkin recipes
You can find more easy pumpkin recipes here at This Mama Cooks! On a Diet.
Many of them are gluten free and dairy free such as my Pumpkin Gluten Free Scones.
Do you have any favorite healthy pumpkin dessert recipes? Or maybe one for a healthy pumpkin soup? Share them in the comments below!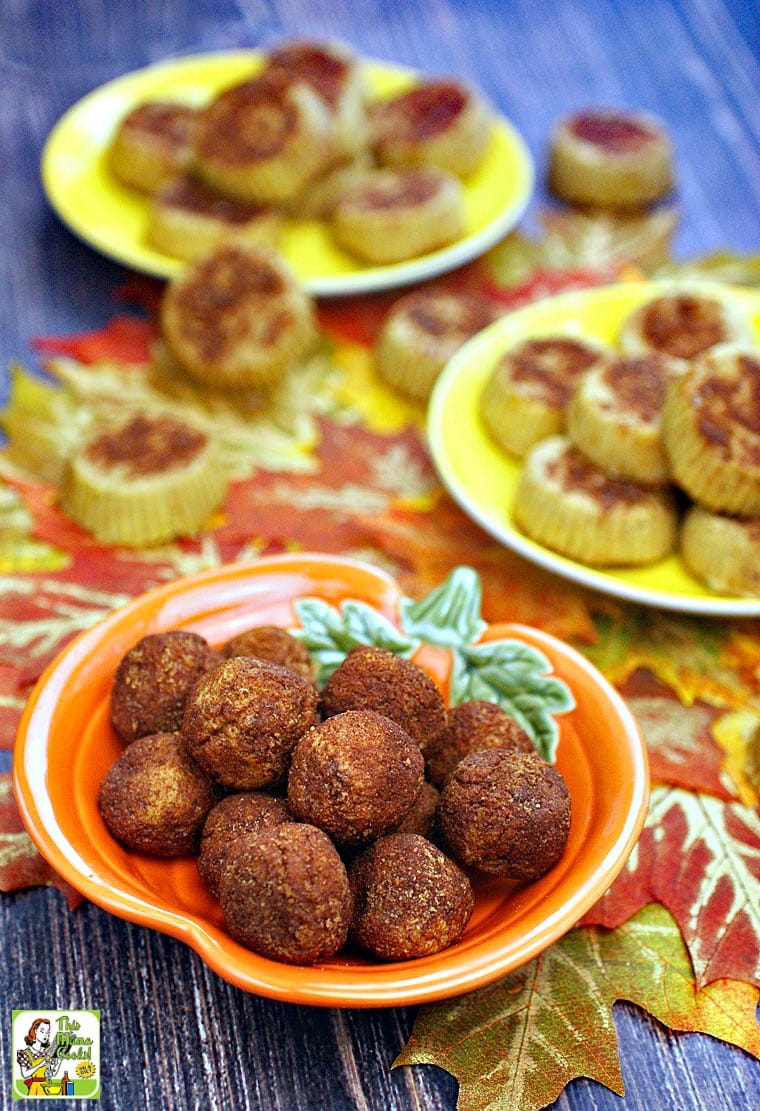 Dairy Free Pumpkin Fudge from This Mama Cooks! On a Diet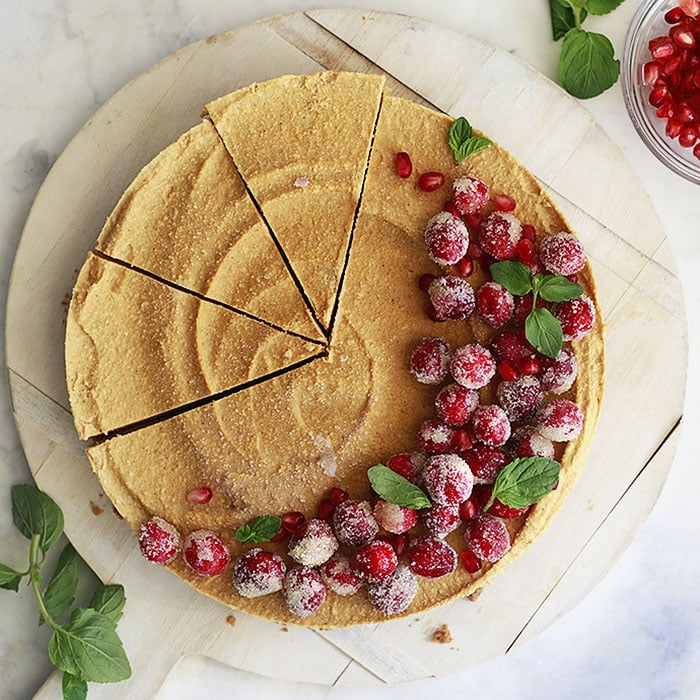 Vegan Pumpkin Cheesecake from Yummy Mummy Kitchen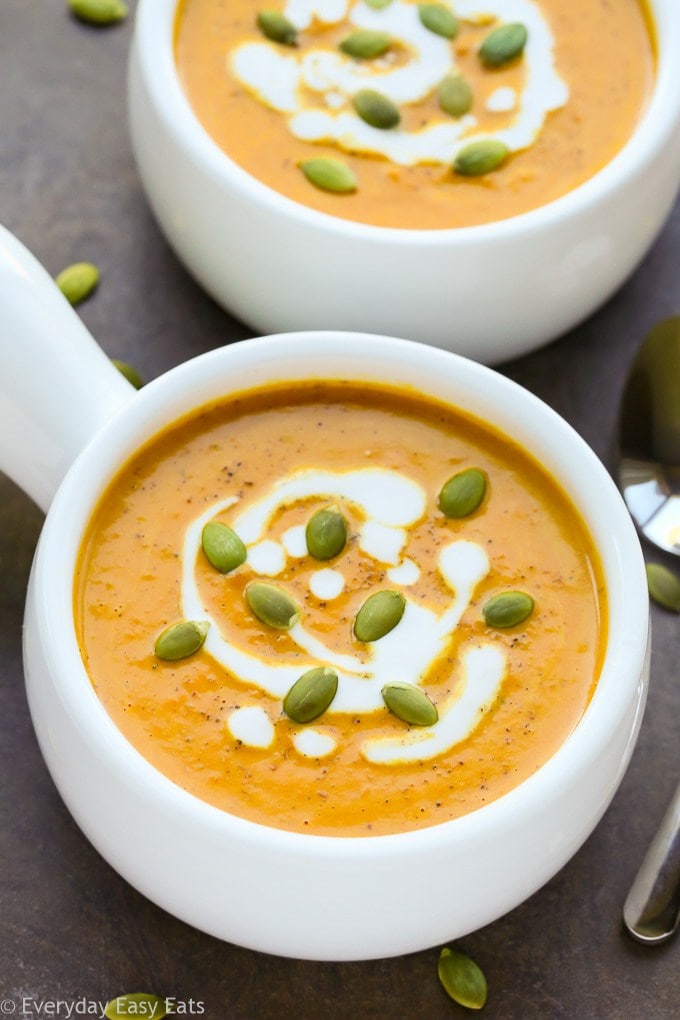 Curried Pumpkin Coconut Soup from Everyday Easy Eats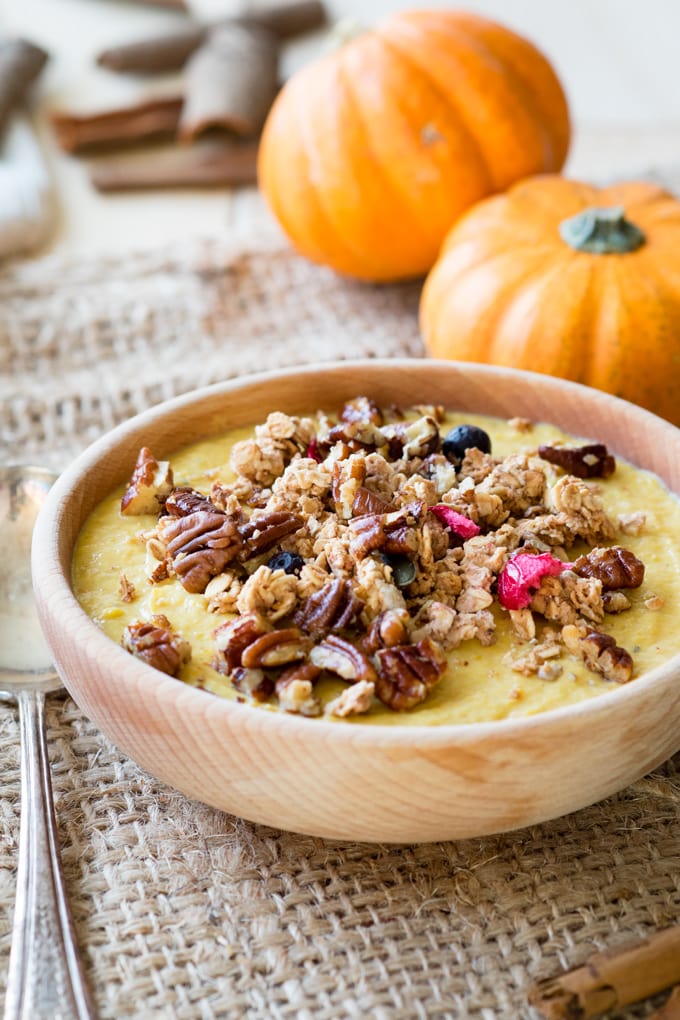 Pumpkin Greek Yogurt Breakfast Bowl from The Worktop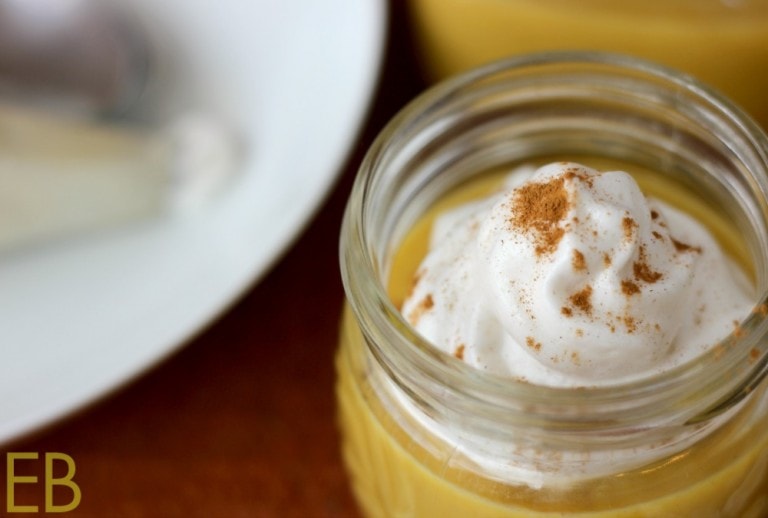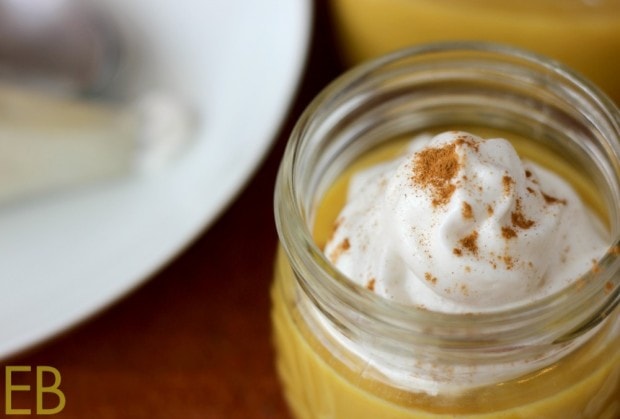 Pumpkin Custard in a Jar from Eat Beautiful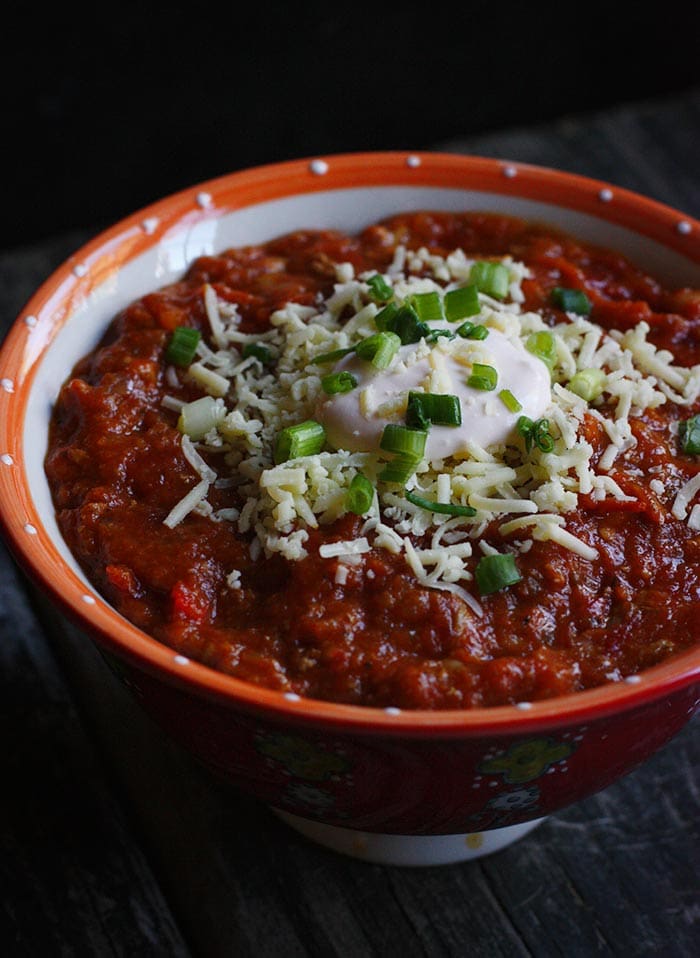 Turkey Pumpkin Chili from Soup Addict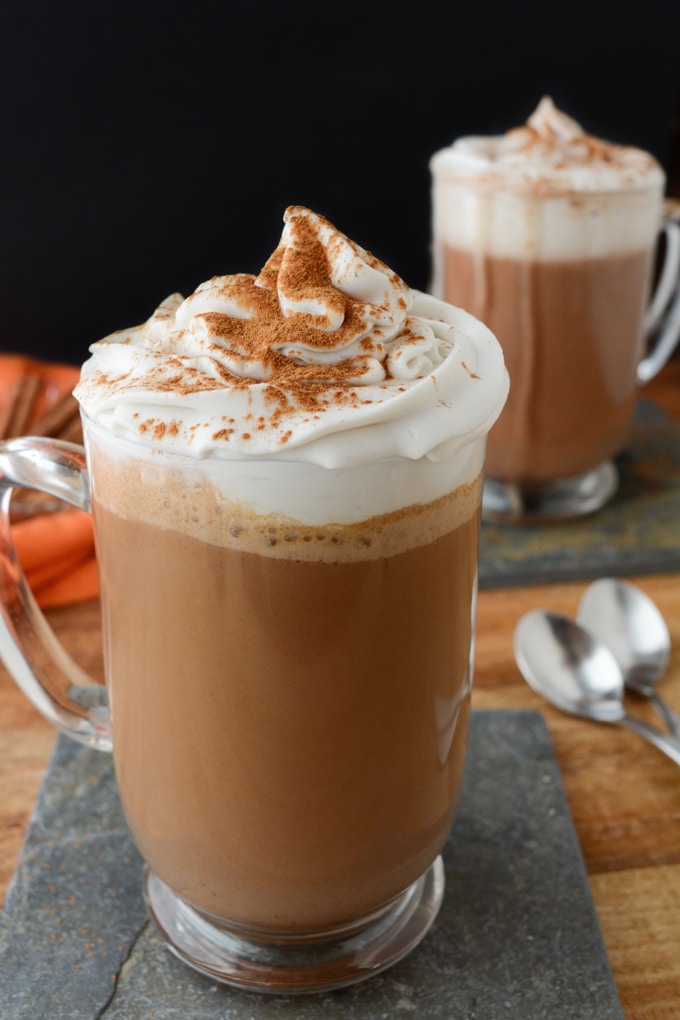 Vegan Pumpkin Spice Hot Chocolate from Where You Get Your Protein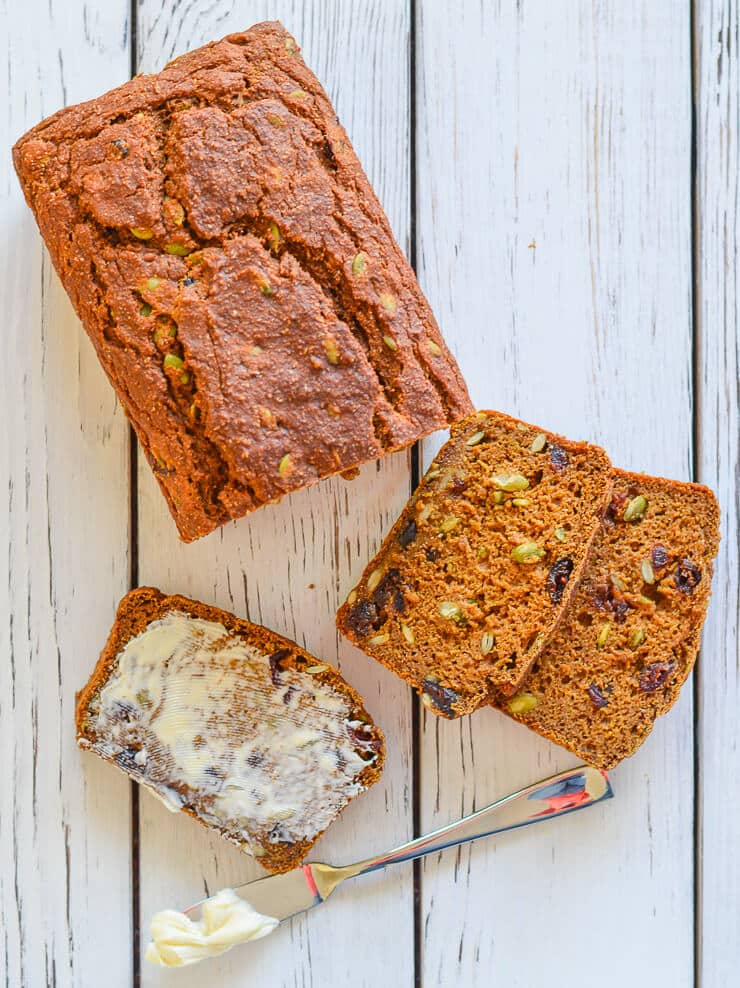 Vegan Pumpkin Bread with Cranberries & Pumpkin Seeds from a Virtual Vegan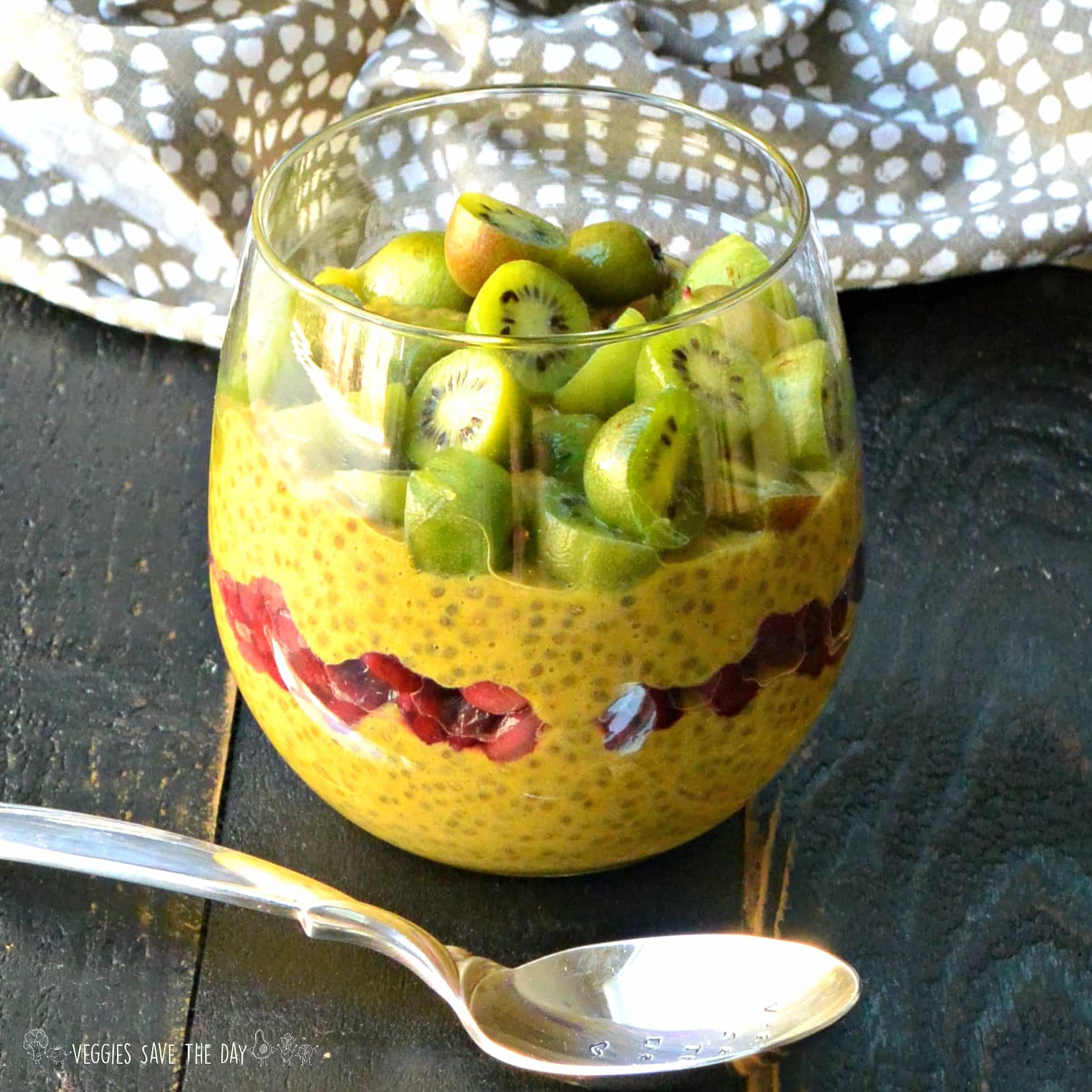 Pumpkin Pie Chia Pudding from Veggies Save the Day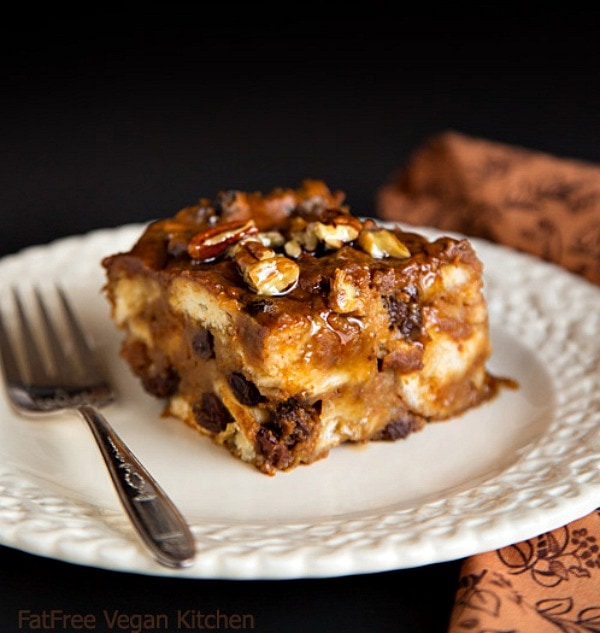 Vegan Pumpkin Bread Pudding from Fat Free Vegan Kitchen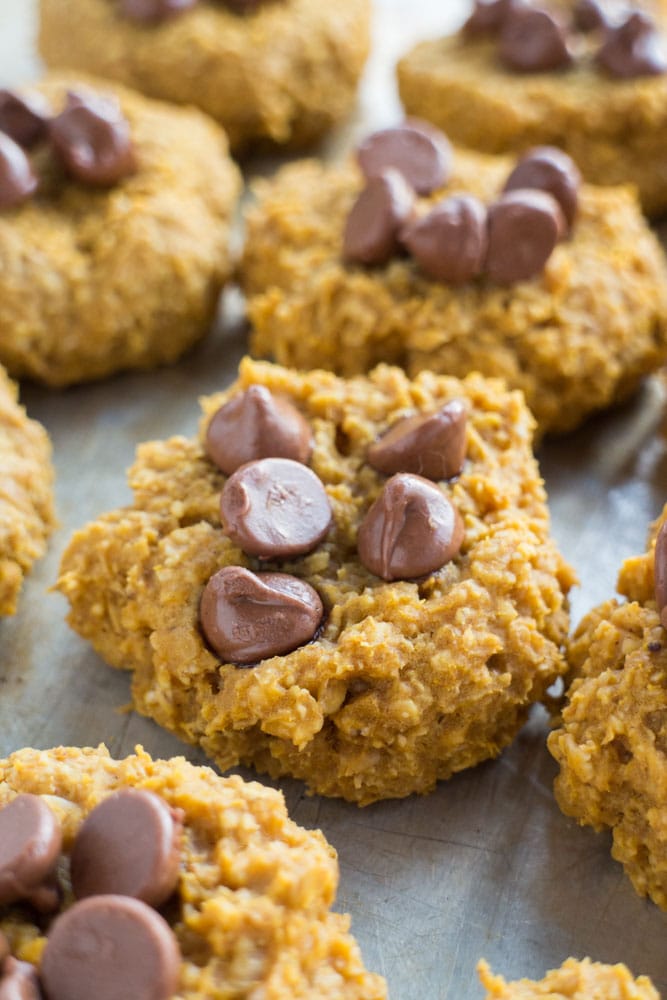 5 Ingredient Sugar Free Pumpkin Cookies from Brooklyn Farm Girl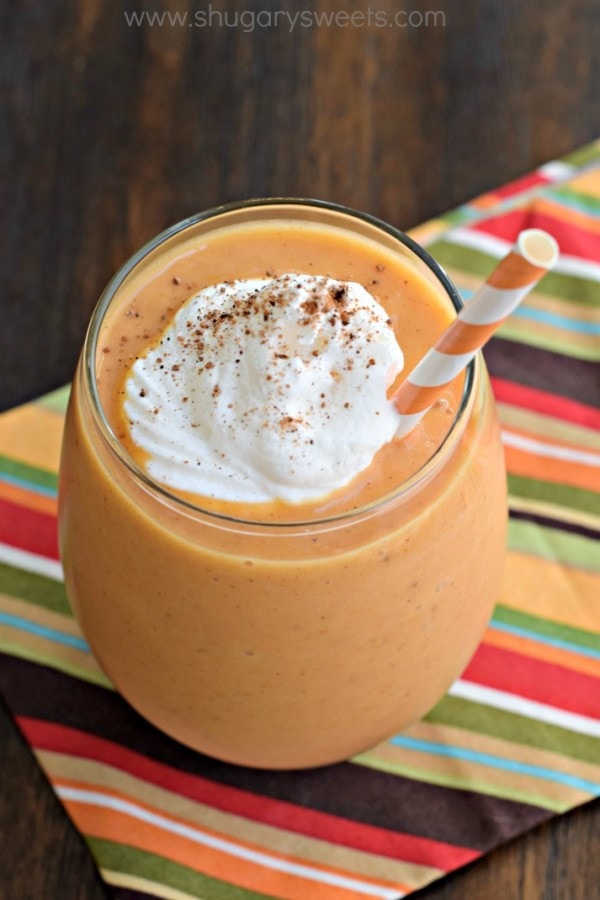 Pumpkin Pie Smoothie from Shurgary Sweets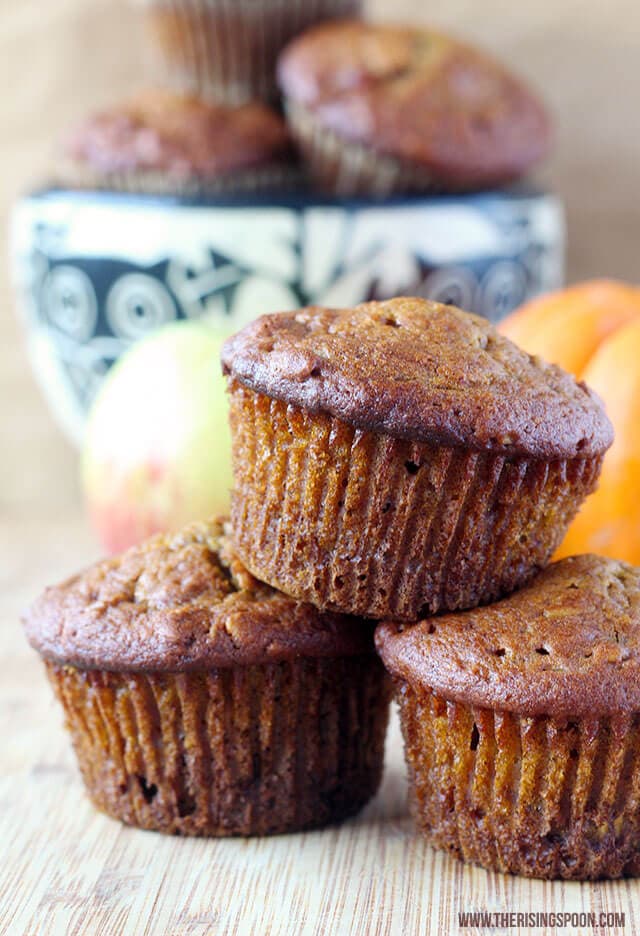 Pumpkin Apple Harvest Muffins from the Rising Spoon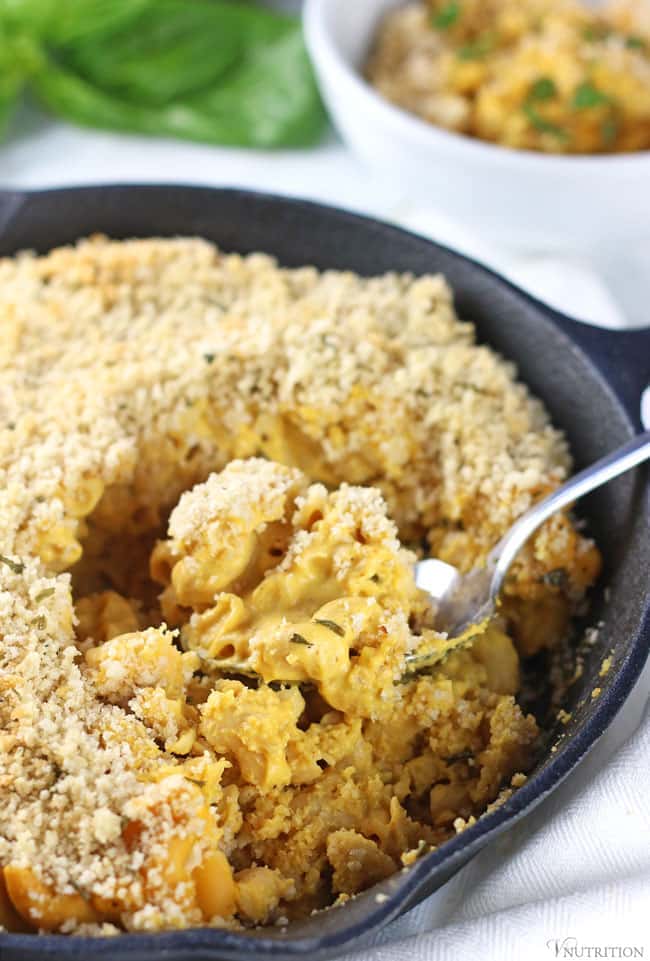 Baked Vegan Pumpkin Mac and Cheese from VNutrition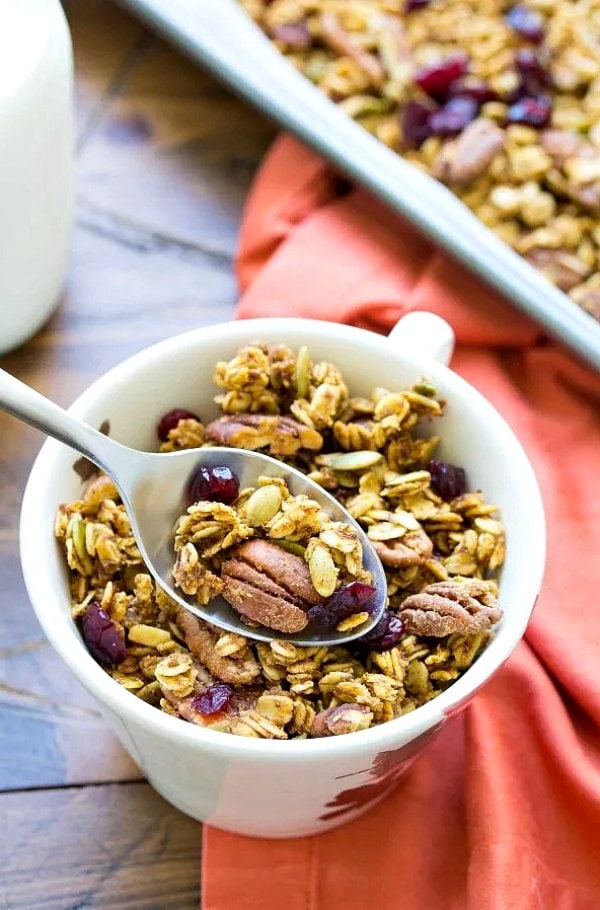 Pumpkin Spice Granola from Kristine's Kitchen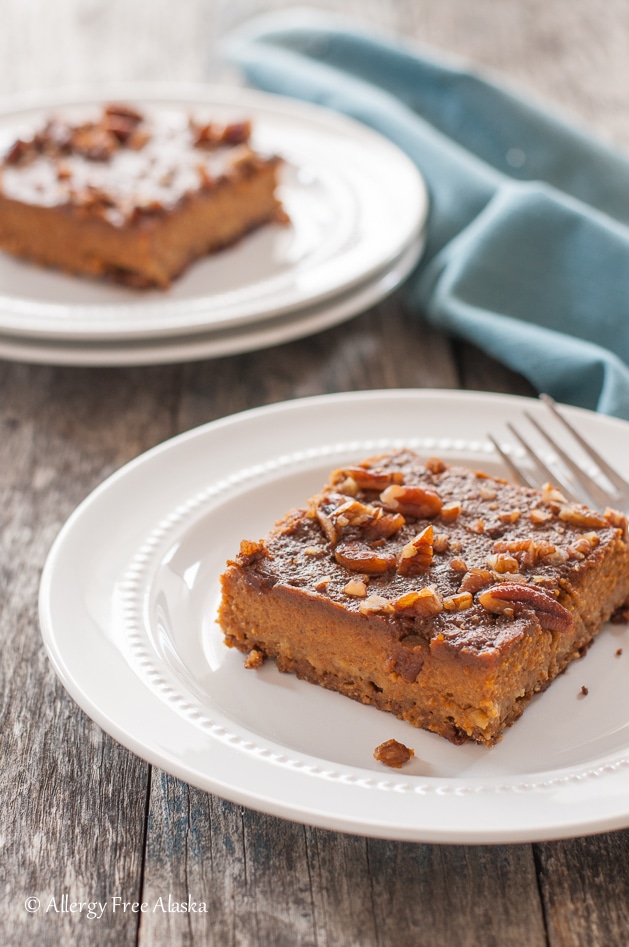 Gluten Free Dairy Free Pumpkin Pie Bars from Allergy Free Alaska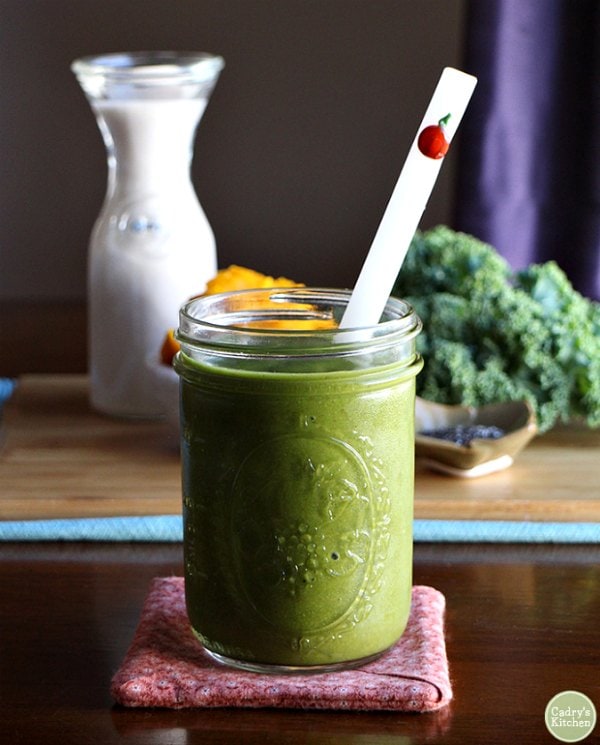 It's the Green Pumpkin Smoothie, Charlie Brown from Cadry's Kitchen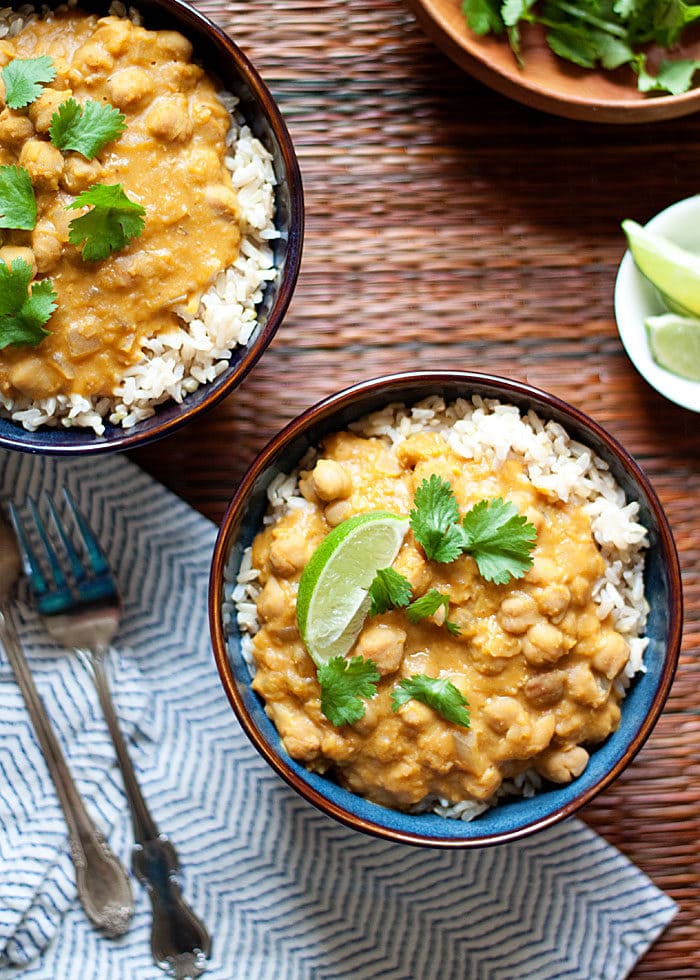 Slow Cooker Pumpkin, Chickpea, & Red Lentil Curry from Kitchen Treaty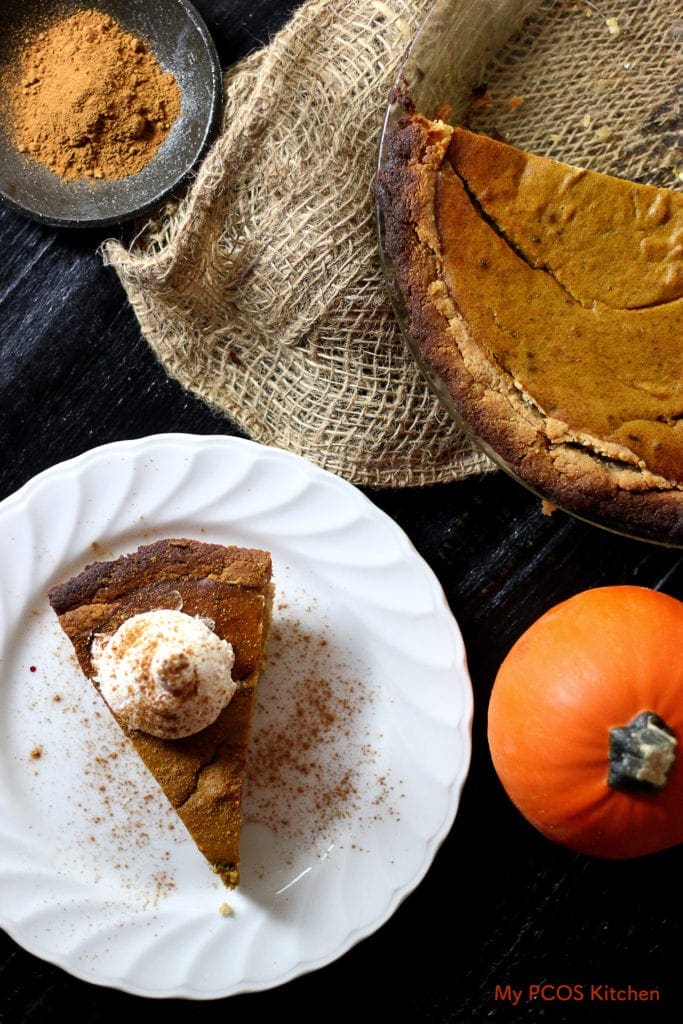 Paleo Pumpkin Pie from My PCOS Kitchen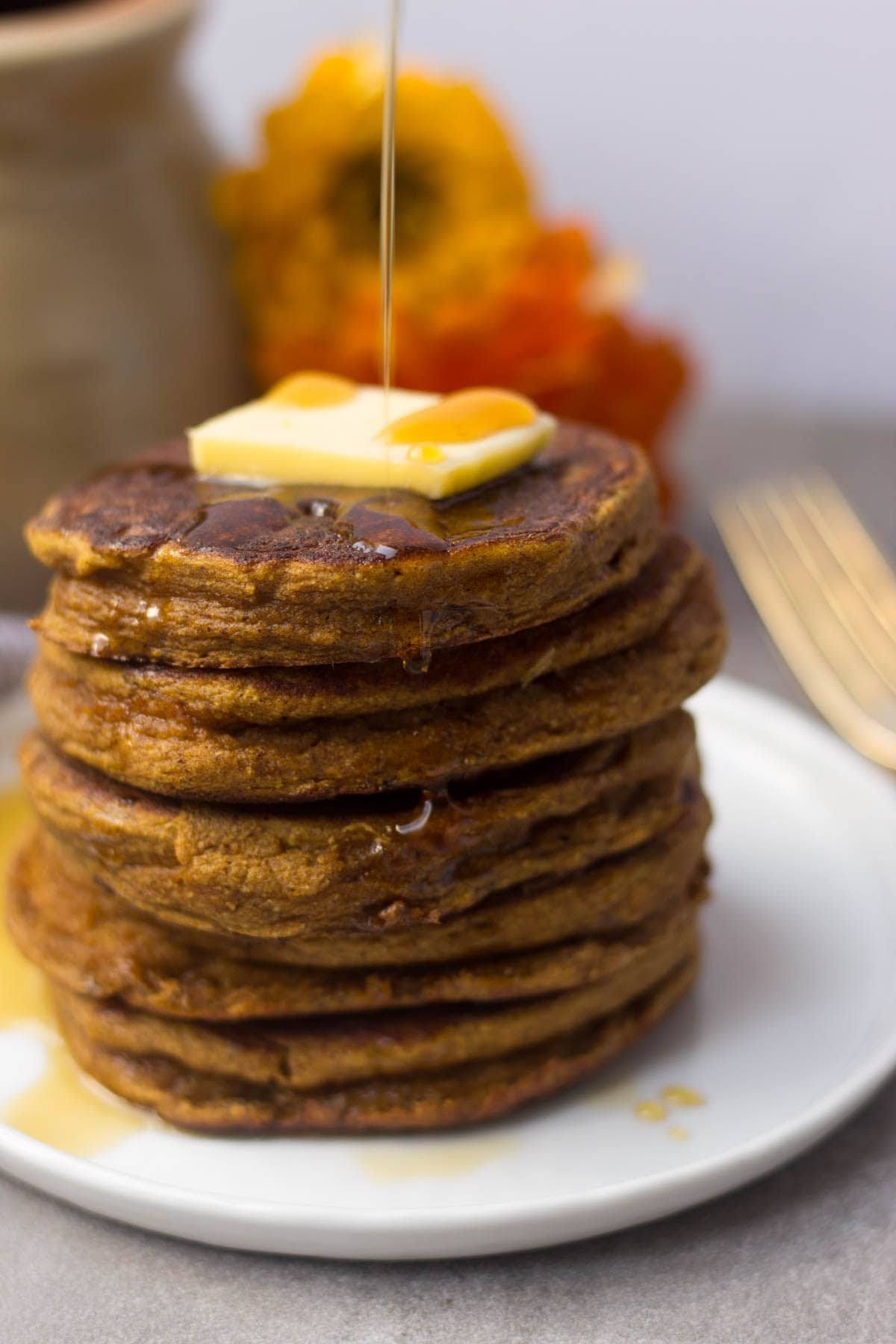 Paleo Pumpkin Protein Pancakes from Eat the Gains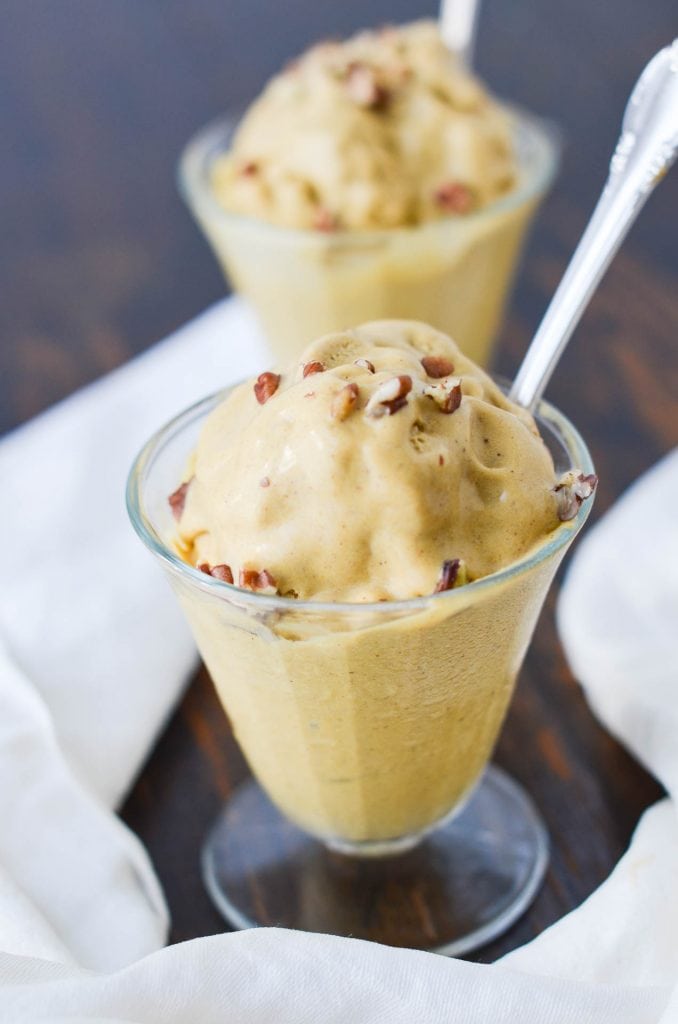 Pumpkin Pie Ice Cream from 24 Carrot Kitchen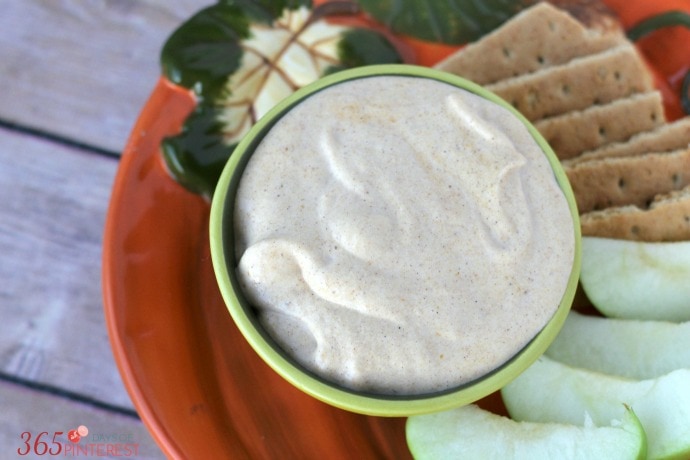 Healthy Pumpkin Pie Dip from Simple & Seasonal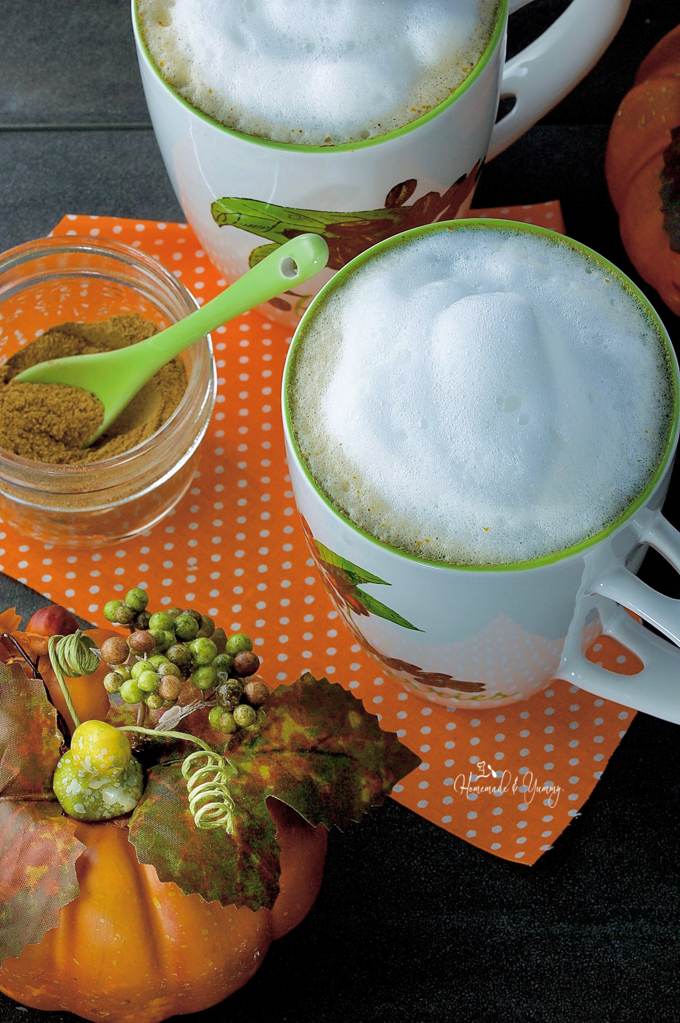 Real Pumpkin Latte Made Our Way from Homemade & Yummy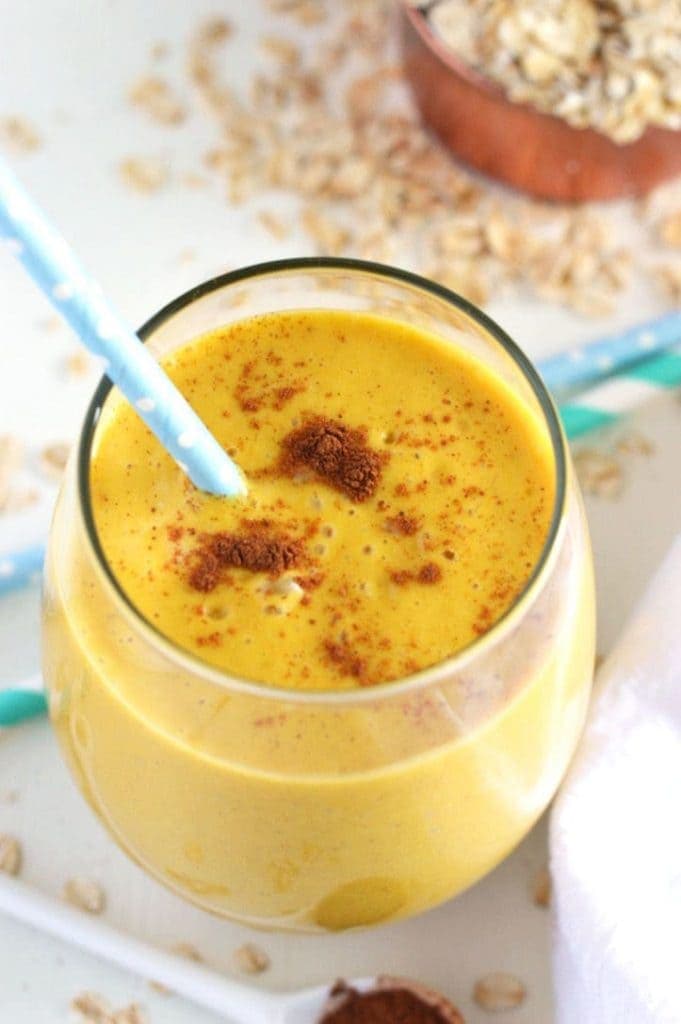 Pumpkin Pie Oatmeal Smoothie from What the Fork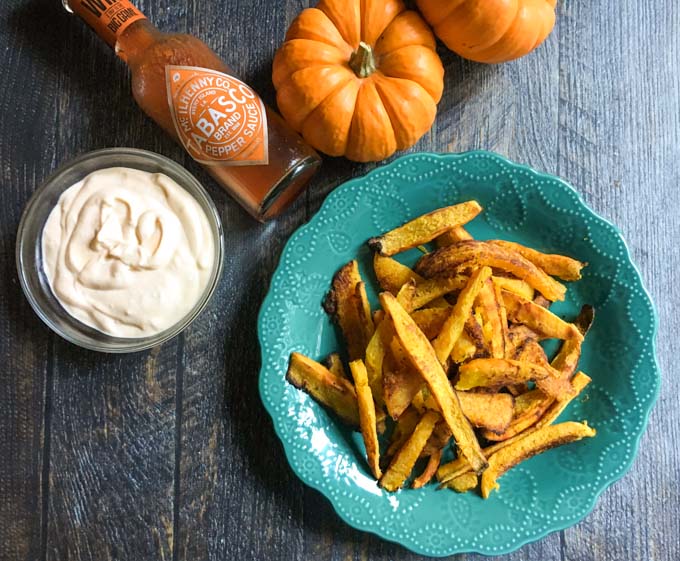 Pumpkin Fries with Buffalo Aioli from My Life Cookbook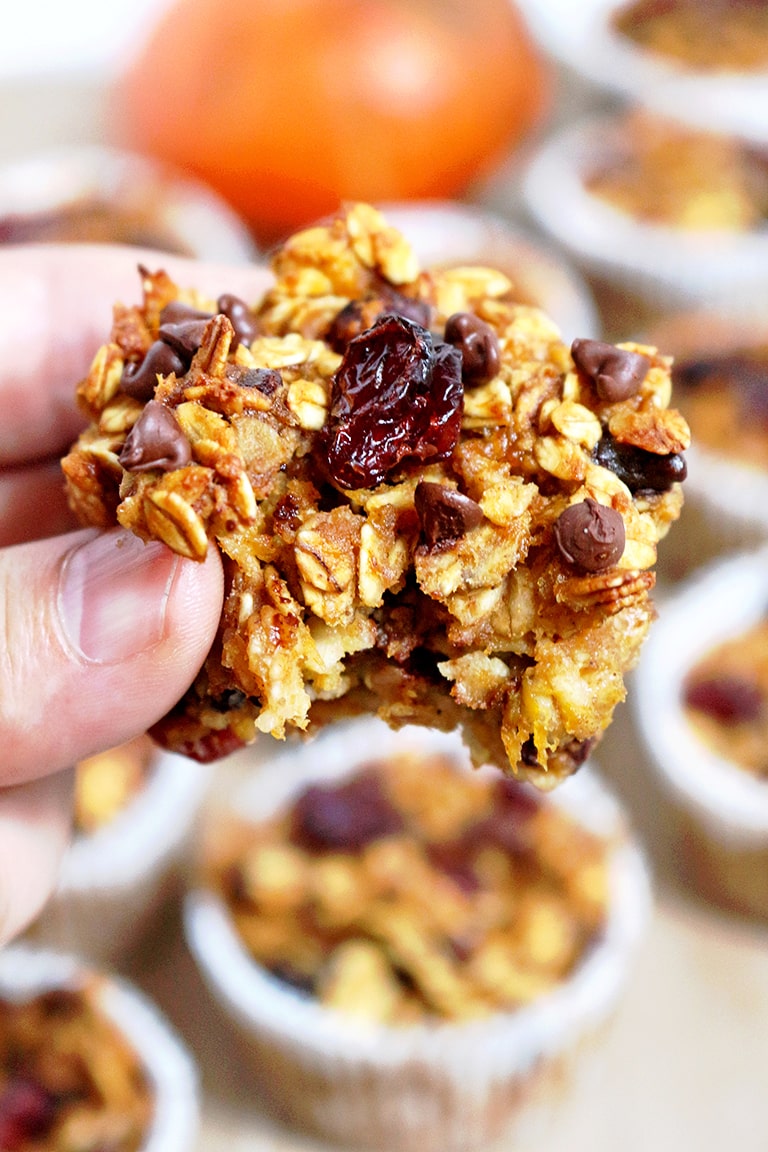 Easy Pumpkin Oatmeal Cups from Sweet Spicy Kitchen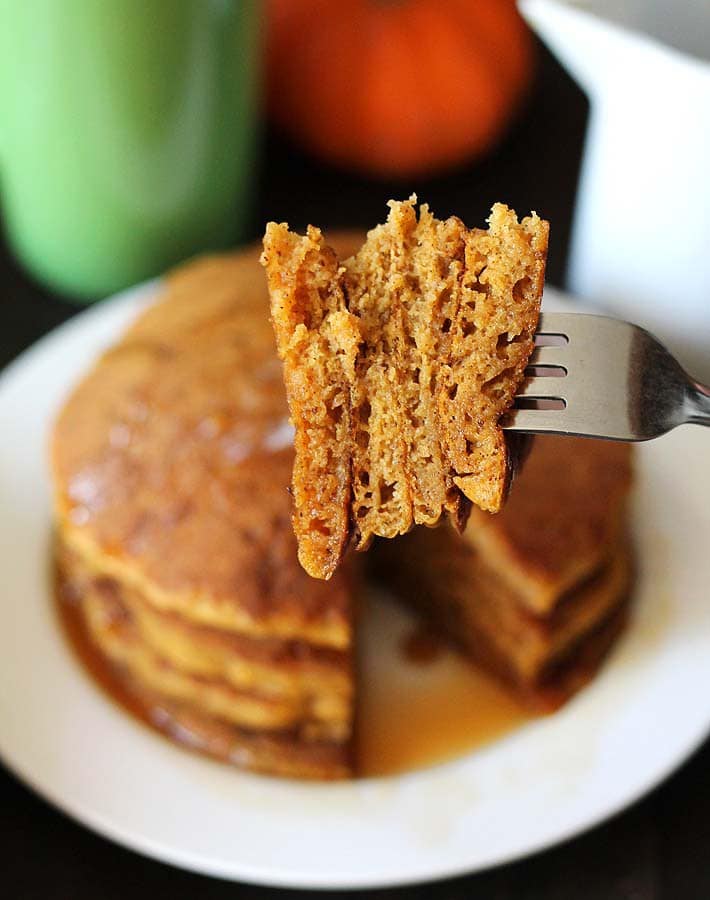 Vegan Gluten Free Pumpkin Pancakes from Delightful Adventures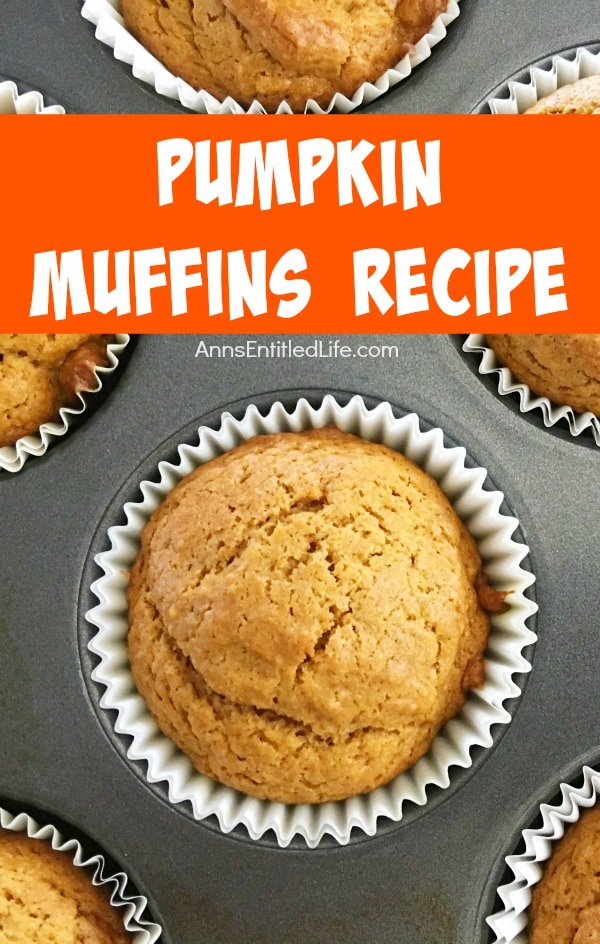 Pumpkin Muffins Recipe from Ann's Entitled Life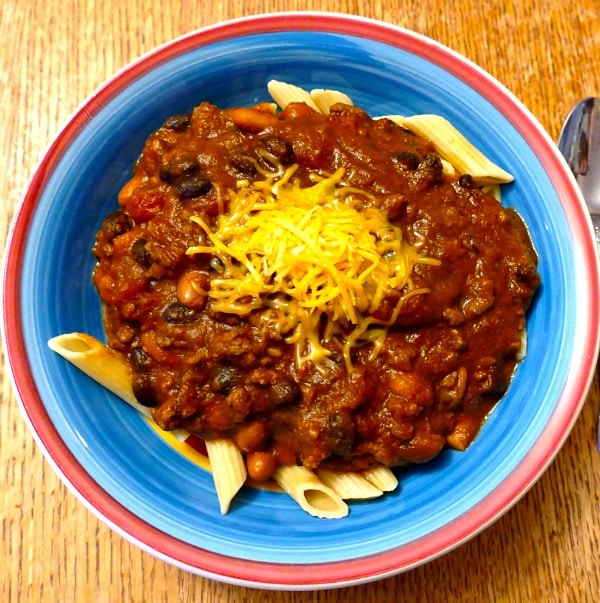 Pumpkin-Cocoa Chili from Jennifer Maker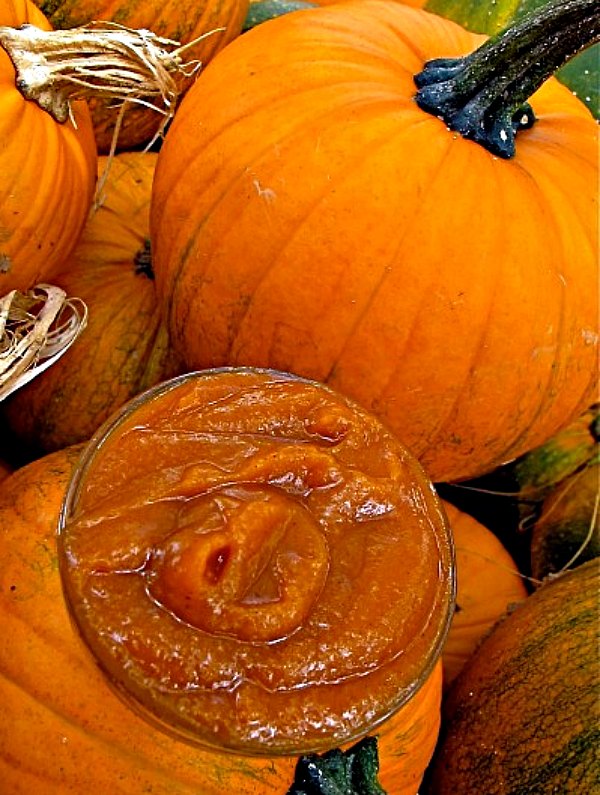 Homemade Spiced Pumpkin Butter from the Free Range Life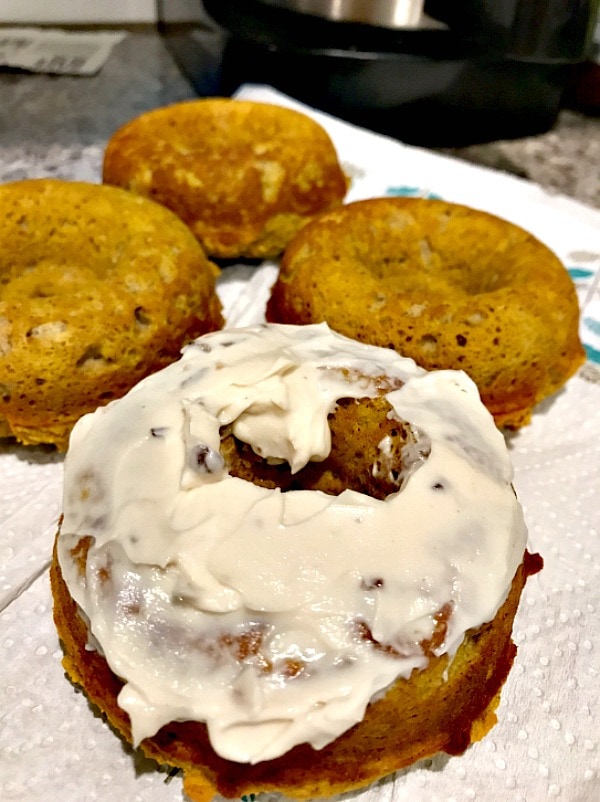 Protein Pumpkin Donuts from Get Macroed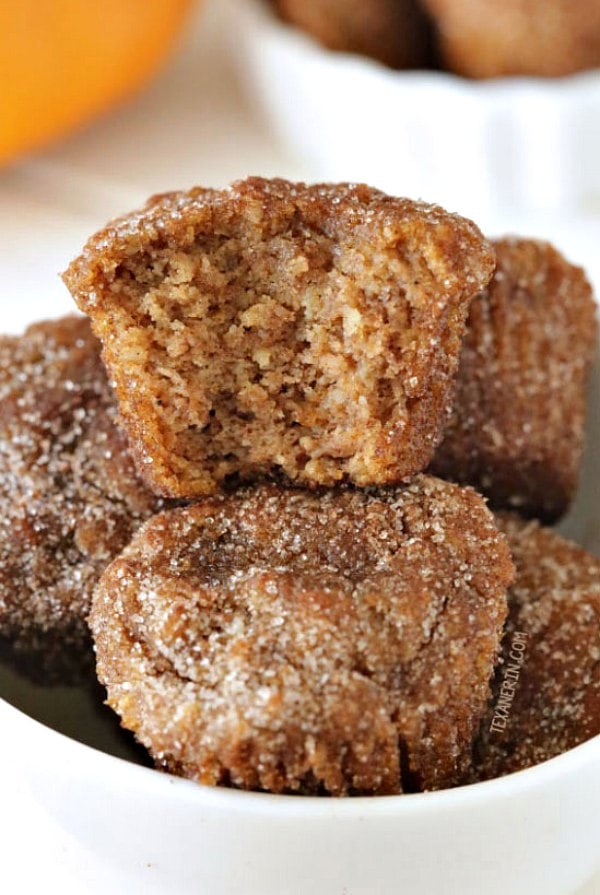 Gluten-free Pumpkin Donuts from Texanerin Baking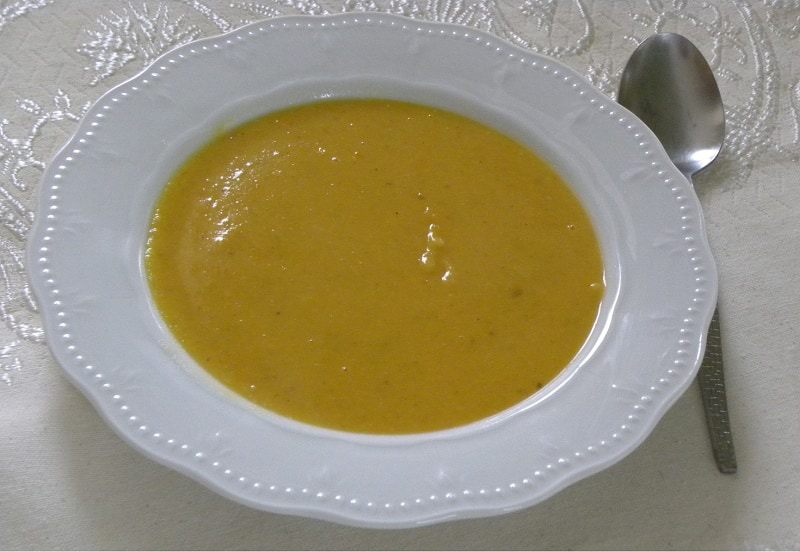 Greek Fava and Pumpkin Soup and Dip from Kopiaste...to Greek Hospitality
Originally published on October 13, 2017.