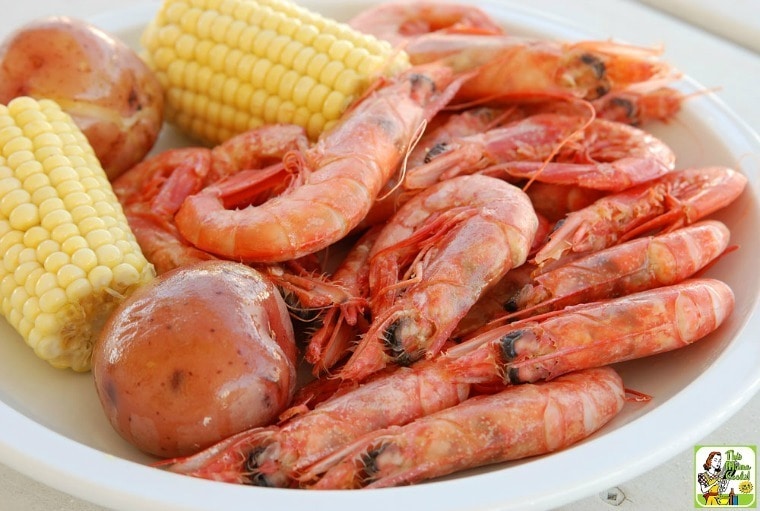 This post was sponsored by Fresh From Florida as part of Influencer Activation for Influence Central.
When you think of Florida, you probably think of beaches and theme parks. But did you know that Florida has some of the best U.S. grown produce and seafood – and it's sold right in your supermarket?
With holidays like Memorial Day and Fourth of July just around the corner, there's nothing like enjoying Fresh From Florida produce and seafood during outdoor cookouts. (Check out my How to throw a Seafood Boil Party post. It's a great way to enjoy Fresh from Florida seafood, potatoes and sweet corn!)
But don't save Fresh From Florida foods for special occasions! There are so many ways to get Florida fruits, vegetables, and seafood into everyday healthy family meals. Luckily, the Fresh from Florida website has great suggestions, brochure downloads, and recipes to help you take advantage of their wonderful U.S. grown product!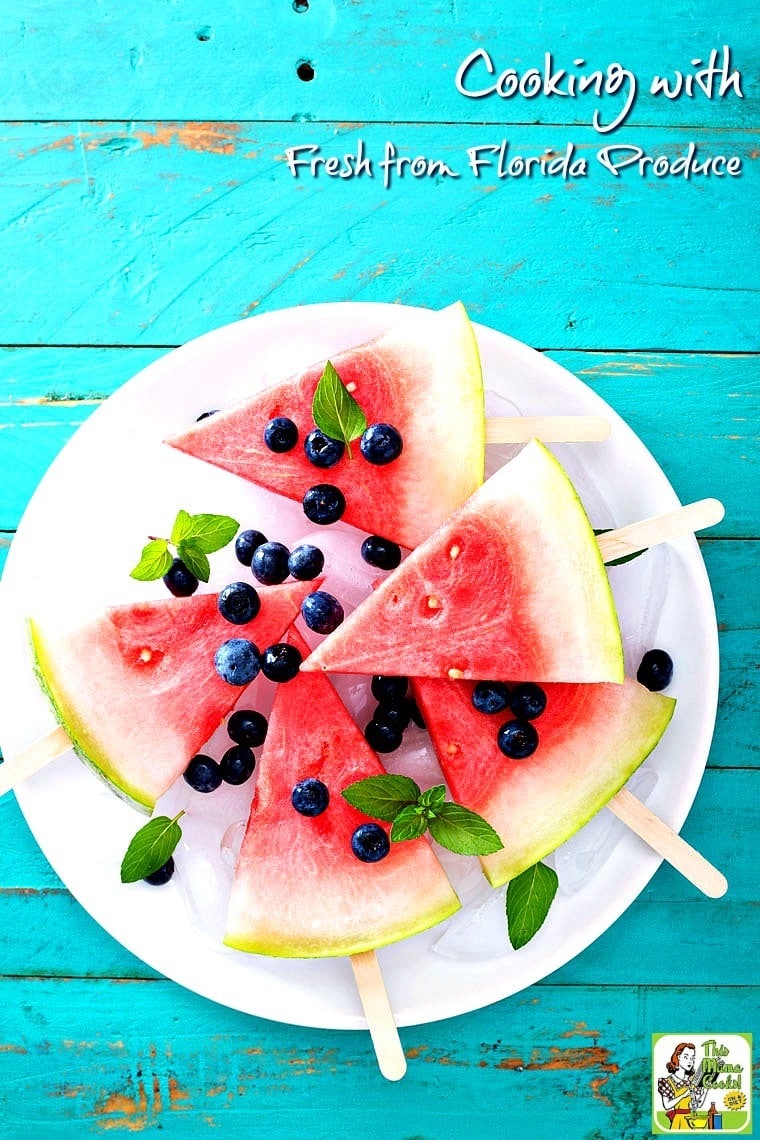 Cooking with Fresh from Florida foods
Do you go to the store and find great sales on Fresh from Florida produce like blueberries, tomatoes, sweet corn, and watermelon and have no idea what to make with them? Well, the folks from Fresh from Florida are here to help! (Before you go to the store, don't forget to Print the Florida Produce Shopping List for May!)
They have all kinds of great recipes on their website at FreshfromFlorida.com/Recipes. Also, check out the Fresh from Florida Facebook page for recipe ideas.
Do the adults in the family love seafood, but you rarely make it because the kids won't eat fish no matter what you do? Well, I love this downloadable brochure Savory Seafood, Step by Step Recipes Your Kids Will Love from the Fresh from Florida folks. Their healthier than store bought recipe for baked fish stix is awesome!
Or maybe you don't cook seafood at home because you don't know how to buy and prepare it? The Fresh from Florida website offers some Seafood "How To" Tips.  They even have an Alligator Recipes Brochure in case you're feeling adventurous! (We buy our alligator frozen at a local Asian market. It's actually quite good!)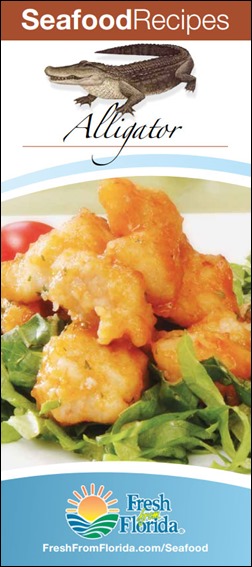 Here are four unique ways to enjoy Fresh from Florida foods!
If you live in Florida, not only do you get to enjoy Fresh from Florida in your grocery store, but you can take advantage of local farmers markets and Community Supported Agriculture (CSAs). Use the Community Farmers Market Locator on the Fresh from Florida website to find a farmers market near you. If you're interested in participating in a CSA and paying for a weekly share of the farm's bounty, check out a partial list of Florida CSAs.
If you're visiting Florida, take the kids to a U-pick farm where they can pick fresh fruit and berries. To find where a farm is near you, use the U-Pick Farm Locator. Or maybe one weekend you can attend one of the many seafood festivals around the state!
So many ways to try out Fresh from Florida produce and seafood this summer – including a gluten free dessert with Fresh from Florida blueberries that I'll be featuring soon. Sign up for my FREE weekly newsletter so you won't miss it!