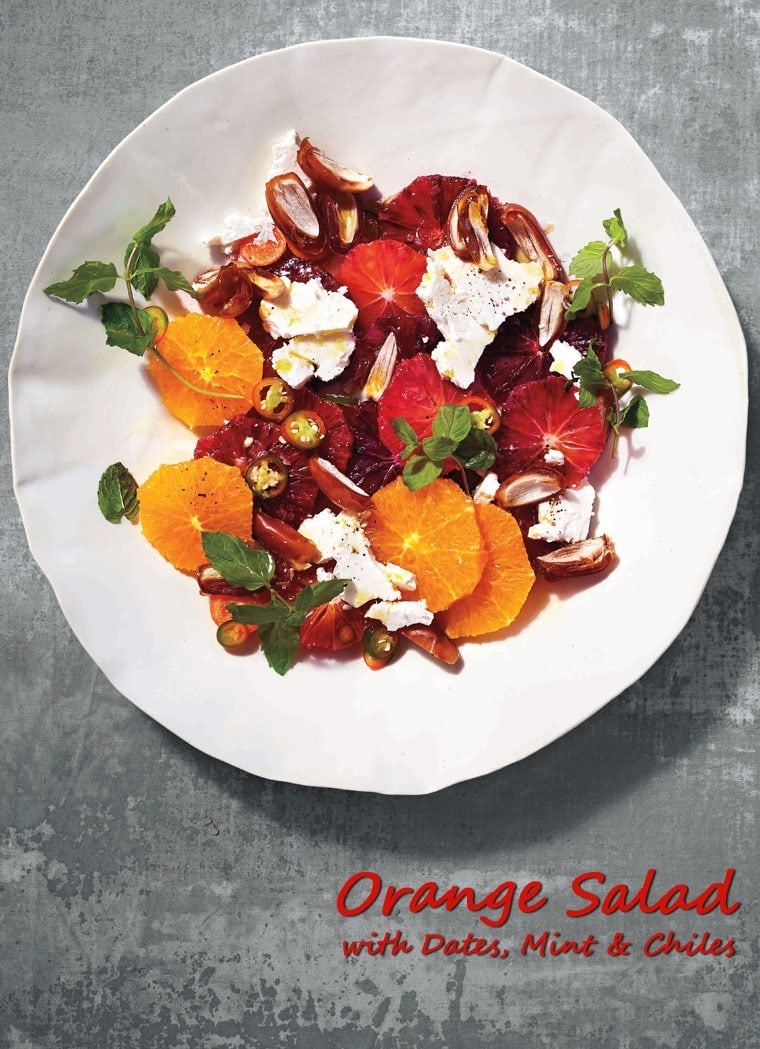 Now that January is over, have you kept to your eating healthy resolutions for 2015? One of the easiest ways I find to stay on track with my healthy eating routines is by making a lot of salads and eating fruits and vegetables.
To do that, I make sure to visit the produce aisle as soon as I enter the grocery store. Just the other day, I found awesome blood red oranges, which reminded me of this Orange Salad with Dates, Mint, and Chiles I saw in the February 2015 issue of Martha Stewart Living.
A Date in the Desert with Martha Stewart Living
This issue is only in stores until the 6th – that's Friday! So pick it up today and make sure to check the article, A Date in the Desert, which features this gorgeous orange salad recipe that I share below. And make sure to check out the dessert recipe for Flourless Chocolate-Date Cake with Salted-Caramel Sauce since it's gluten free!
It's a fascinating article that shows how they grow and harvest dates just outside of Palm Springs, California. When I was a kid, my mom used to take us out there, and we'd inevitably come home with a big box of dates. No wonder I love 'em!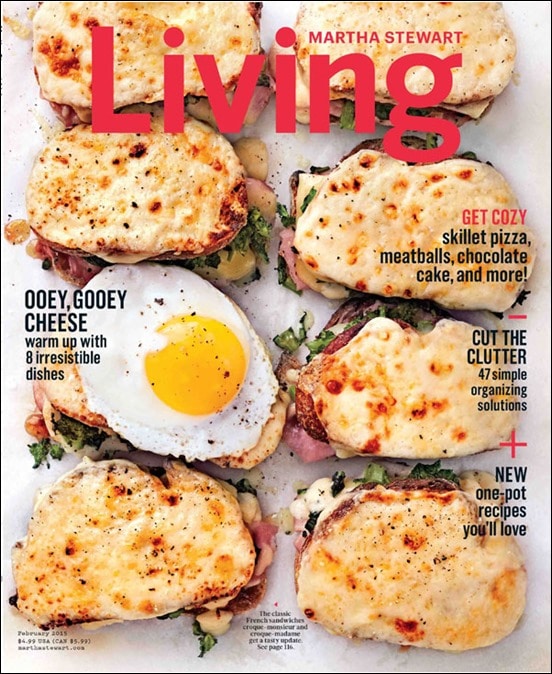 Another one of the recipes I'm dying to try from the February issue is the Vietnamese Pho soup. It's one of my favorite dishes on the planet, because the broth is so magical.
Making pho from scratch is something that would take anyone all weekend – definitely a project recipe. Even though it's complex and time consuming, I think making pho at home would be worth doing. It's one of the reasons I'll be keeping this issue instead of relegating it to the recycle pile!
(Check out the Vietnamese Pho 101 slideshow featuring pictures from the article.)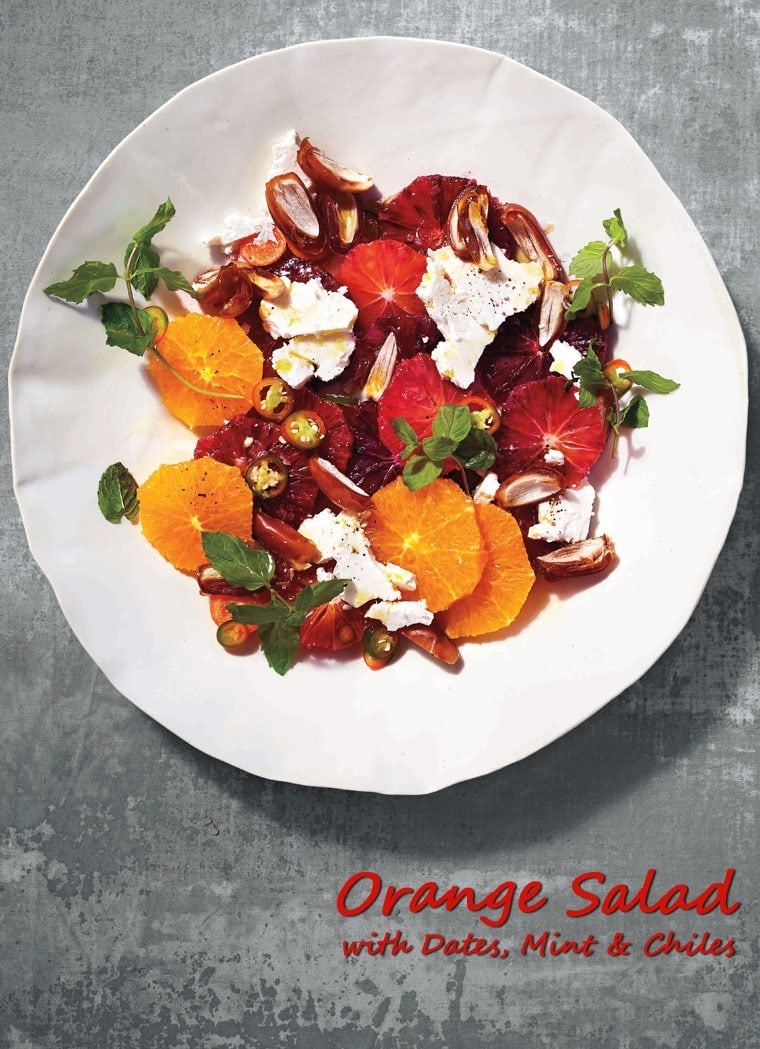 Orange Salad with Dates, Mint & Chiles
Ingredients
5

oranges, such as a mix of navel and blood oranges

6

large dry dates, such as deglet noor or amber, quartered and pitted

2 ounces

feta, thinly sliced

3 tablespoons

extra-virgin olive oil

Coarse salt

Freshly ground pepper

5

sprigs mint

1/2

small chile, such as serrano (ribs and seeds removed, if less heat is desired), thinly sliced into rings
Directions
Remove peel and pith from oranges with a sharp knife. Slice into thin rounds and remove seeds. Arrange on a platter with dates and cheese.
Drizzle salad with oil and season with salt and pepper. Sprinkle with mint and chile. Serve.
Serving size:

1/4 of recipe
Photography by Marcus Nilsson. Recipe and photo used with permission.