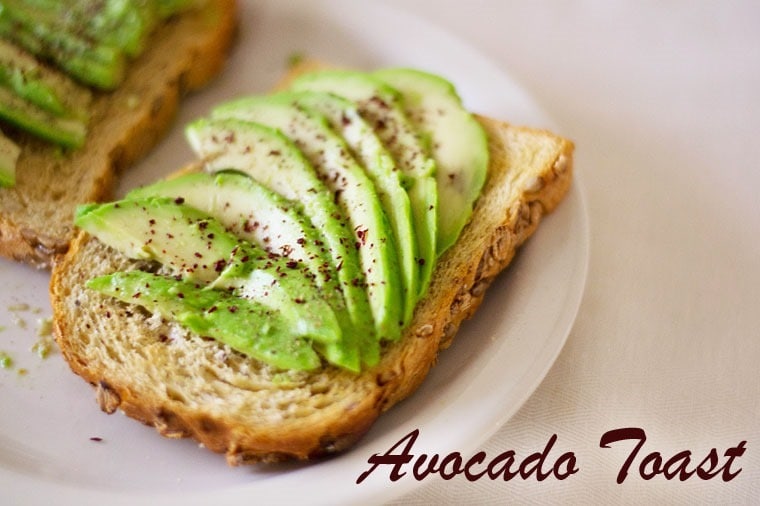 Avocados for breakfast? Sure! You can have avocados with your morning eggs or in a breakfast burrito. My kids love having smashed avocados on whole wheat bread. I have mine on gluten free toast with an egg on top!
Some people even add chunks of avocados to their breakfast smoothies. Avocados are great tasting and good for you no matter what time of day you're having them.
Try this Avocado Toast recipe for breakfast as a great way to start your day. You could also add some crumbled hard boiled egg whites for extra protein. For a weekend brunch idea, why not try Avocado Toast with a slice of bacon or some lox on top? The possibilities are endless!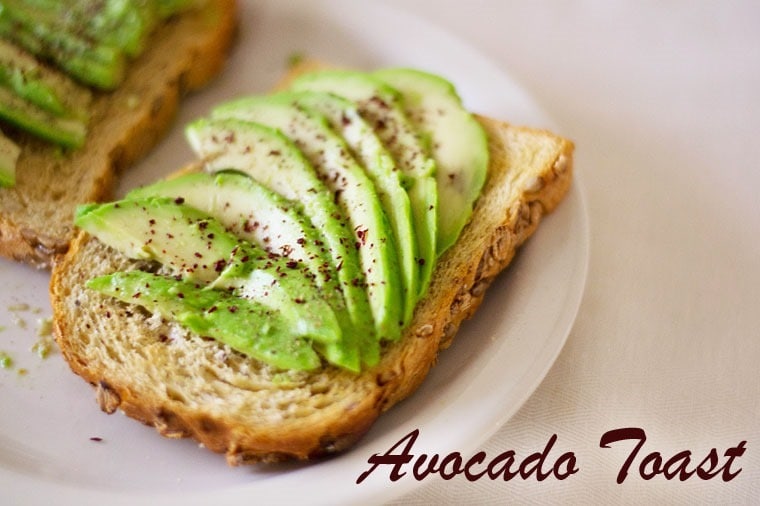 Ingredients
2

fully ripened avocado, halved, pitted and peeled

Salt and ground black pepper, to taste

4

large slices whole wheat or gluten free bread, toasted

1

large tomato, sliced (optional)
Directions
In a bowl, coarsely mash avocado with a fork.
Divide avocado onto toast and spread to cover. Sprinkle salt and pepper to taste.
Place slices of tomatoes on top, if you wish. Serve!
Do you eat avocados at breakfast? How do you like to serve them?