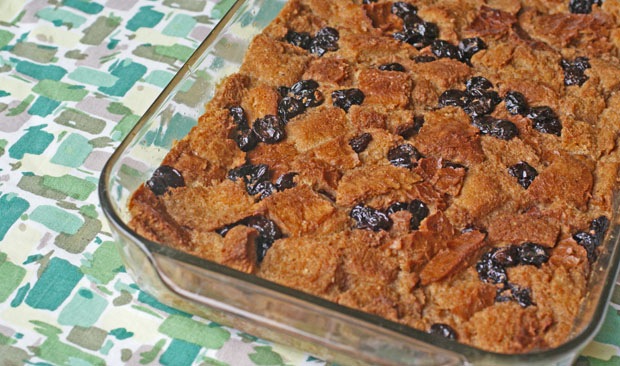 A couple of weeks ago, I had the honor of being invited to Rudi's Gluten-Free Bakery Recipe Contest Cook-Off in Boulder, Colorado. I was in town for the Fitness & Health Bloggers Conference, so stopped by Restaurant 4580 to watch the three finalists cook their gluten free recipes.
John Inderdohnen of Centereach, NY was first. He cooked up his "Rudi's Unbelievably Good Grilled Cheese with Tomato and Pesto." There's nothing more comforting than a grilled cheese sandwich in my opinion. But John's use of tomatoes and pesto made it even better. Delish!
Terra Fox of Conover, NC was up next with her "Rudi's Pocket Pies." I loved that you could make up a big batch, freeze and then warm them up later. Convenient and tasty, too!
Third up was Annalyn Varalla Wills of Phoenix, AZ and her "Prickly Pear Rudi-fied Goat and Rhubarb Treats." Her delicious dessert won hands down. I was thrilled to see that Annalyn used prickly pear cactus syrup and agave nectar instead of more traditional sweeteners.
Check out the Rudi's Gluten-Free Bakery Recipe Contest website and their recipe gallery for more gluten-free recipes!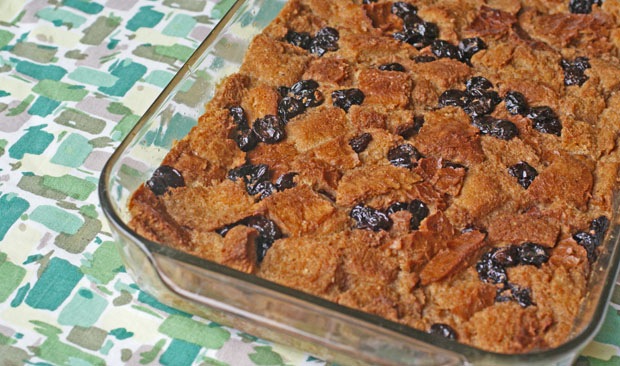 Gluten Free Cherry and Orange Bread Pudding
This is a great way to use up the bread ends your family refuses to eat. Instead of throwing them out, store them in a container or bag in the freezer until you have enough to make bread pudding. You can make this with your favorite whole wheat or gluten free bread. The bread pudding can be made several days in advance. Cover with foil and refrigerate. You can reheat the whole pan by baking for 15 minutes at 325 degrees. Or you can microwave individual portions. Based on recipe from The All New All Purpose Joy of Cooking.
Ingredients
cooking spray

16 ounces

whole wheat or gluten free bread ends

3/4 cup

dried cherries

4

eggs

3/4 cup

coconut date sugar

1 teaspoon

vanilla extract

1 teaspoon

ground cinnamon

1/2 teaspoon

ground nutmeg

1/2 teaspoon

salt

1 teaspoon

Triple Sec, orange flavored liquor or orange extract

3 cups

skim or low fat milk

whipping cream, half and half, or non fat/low fat milk for serving
Directions
Coat a 2-quart baking dish with cooking spray.
Cut the bread ends into 1/2-inch cubes.
Spread the bread evenly in the prepared baking dish. Scatter dried cherries over the top.
In a bowl, whisk together the eggs, coconut date sugar, vanilla, cinnamon, nutmeg, salt and Triple Sec. Then whisk in milk.
Pour mixture over the bread and let stand for 30 minutes. Occasionally press the bread down with a spoon or spatula to help it absorb the liquid.
Preheat over to 350 degrees F.
Bake the pudding in a water bath (bain marie) until puffed and firm in the center for about 1 hour.
Serve warm or cold with whipped cream, half and half or milk. (We used skim milk, and it was awesome.)
Total Time:
1 Hour 50 Minutes
Servings
:
Makes 12 servings
Serving size:

1/12 of recipe
How to create a water bath or bain marie for your bread pudding
Find a baking dish that is larger than your 2-quart baking dish.
Place your baking dish containing the bread pudding inside of the larger baking dish.
Fill the larger baking dish with 1/2 to 1 inch of water.
Open the oven door then carefully lower the dishes into the oven, close the door and bake.
If you're concerned that you may slosh the water into your bread pudding, place both dishes in the preheated oven first. Then pour the water from a measuring cup with a spout, a tea kettle or a water pitcher into the larger pan. Close the oven door and then bake your bread pudding.
This Mama's tips
If you don't have a supply of bread ends, you can use slices of whole wheat bread or gluten free bread.
You can substitute rice, soy or coconut milk, if desired.
To lower calories, use half Stevia Extract in the Raw and half coconut date sugar.
If you don't have a problem with conventional sugar or brown sugar, feel free to use them instead of coconut date sugar.
To lower fat content, substitute 2/3 cup of eggs whites for 2 of the eggs.
If the bread pudding seems a bit dry, add milk or cream to your portion before heating it up in the microwave.
You could use raisins or dried cranberries instead of dried cherries. Or mix up several types of dried fruit and use that instead!
If you wanted to put a scoop of ice cream on top of your warm bread pudding, I wouldn't blame you. Remember, everything in moderation!