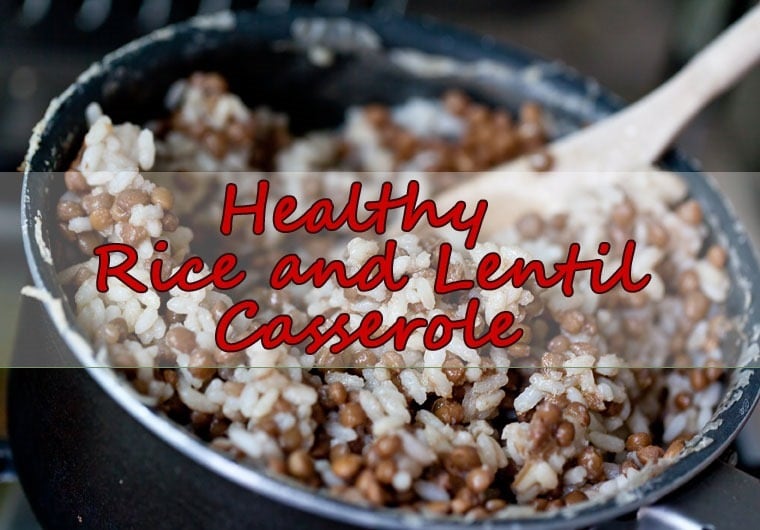 This casserole recipe is based on the one from Amy Dacyczyn's book The Tightwad Gazette #2. I've made healthier by making it vegetarian and using brown rice.
This casserole dish is standby at our house when I don't have the time or energy to make anything fancy. Just chop, measure, mix, cook and serve. I usually double this recipe so we have lots of leftovers for my husband to take to work and reheat.
You can jazz this up by using different kinds of lentils (red, yellow, brown or green) and rice (white, basmati, sushi or black). Or try adding some cut up carrots, celery, or other pieces of vegetables to the casserole. It's a great way to use up leftover bits of this or that you have after making other recipes!
Amy writes that you can cook this in your crock pot, although I've never done that. It sounds a bit more thrifty as you're not heating up your entire oven, don't you think? And using your slow cooker is perfect for when it's too hot to cook, so I'll have to give it a try!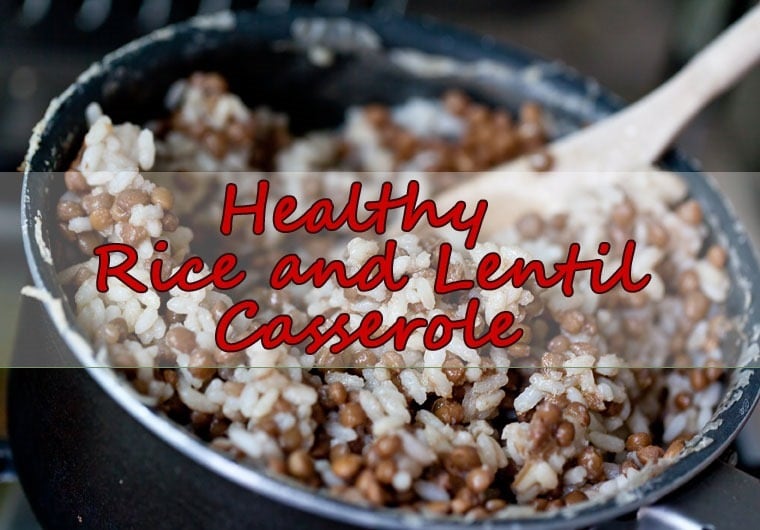 Quick Healthy Lentil and Rice Casserole
Based on a recipe by Christina Parli of Springfield, Ohio
Ingredients
3 cups

vegetable broth

3/4 cup

uncooked lentils

1/2 cup

uncooked brown rice

3/4 cup

chopped onion

1/2 teaspoon

basil

1/4 teaspoon

oregano

1/4 teaspoon

thyme

1/4 teaspoon

garlic powder

Grated Parmesean-Reggiano for serving
Directions
Combine all ingredients together in a large casserole dish. Cover with a lid or piece of heavy foil.
Place in oven and bake for 1 1/2 hours at 300 degrees F.
Serve with some grated Parmesean-Reggiano sprinkled on top.
Cook Time:
1 Hour 30 Minutes
Serving size:

1/4 of recipe