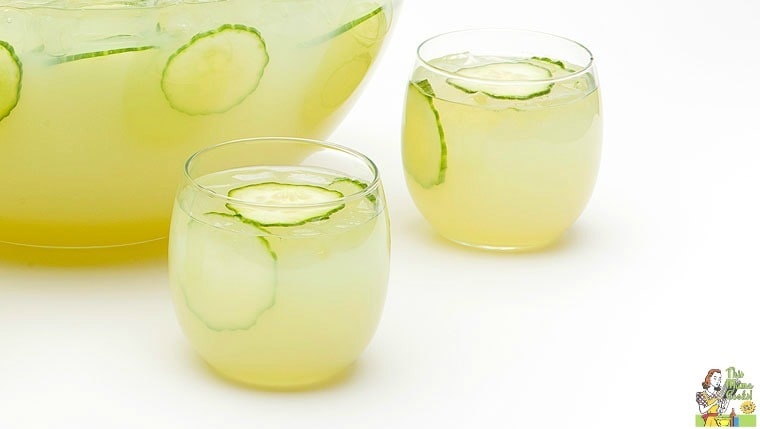 While having a pint of Guinness or a mug of green beer is a must during St. Patrick's Day celebrations, for us gluten free folks drinking beer is a no-no. Instead, how about trying something a bit more sophisticated, but without the gluten – a Sparkling Green Sangria?
This green drinks recipe is perfect for St. Patrick's Day parties, especially if it's warm where you live. There's nothing better than sangria when it's hot out!
I especially like this green Moscato sangria recipe because it's on the healthy side as it features cucumbers, grapes, and apples. Also, the calories in the sangria wine are reduced by adding club soda to the green drink mix. It's almost like a spa drink, but with a little Moscato wine added.
Frozen Ice Ball Maker - Novelty Food-Grade Silicone Ice Mold Tray With 4 X 4.5cm Ball Capacity
Use large ice cube molds – either square ice cube molds or frozen ice ball makers – and freeze fruit and some wine (instead of water) inside the ice cube molds ahead of time. This will keep your sangria cooler longer. Using wine instead of water means your Sparkling Green Sangria won't be diluted, too. No one wants a watery green cocktail on St. Patrick's Day!
You should also invest in a punch bowl set in which to serve your Sparkling Green Sangria! Having one will give you the incentive to make sangria and other types of punches throughout the year! (You'll be surprised how often you use it. Plus, you can use it as a snack bowl or trifle bowl.)
Also, serving this green cocktail in a punch bowl means that you don't have to make St. Patrick's Day cocktails to order. That way there's no need to play bartender at your party and miss out on all the St. Patrick's Day fun!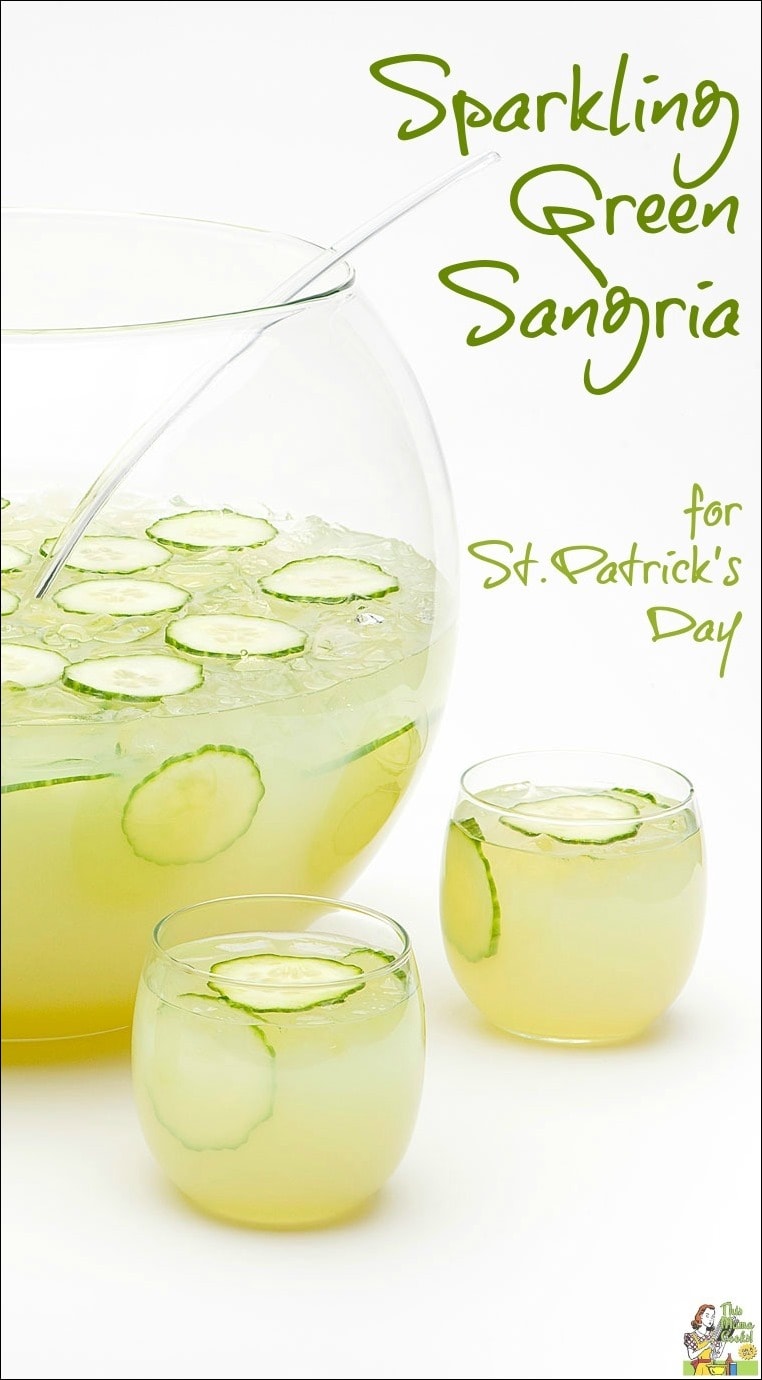 More green ideas for St. Patrick's Day
Need some green food recipe ideas for St. Patrick's Day for your party? Here are a few from This Mama Cooks! On a Diet: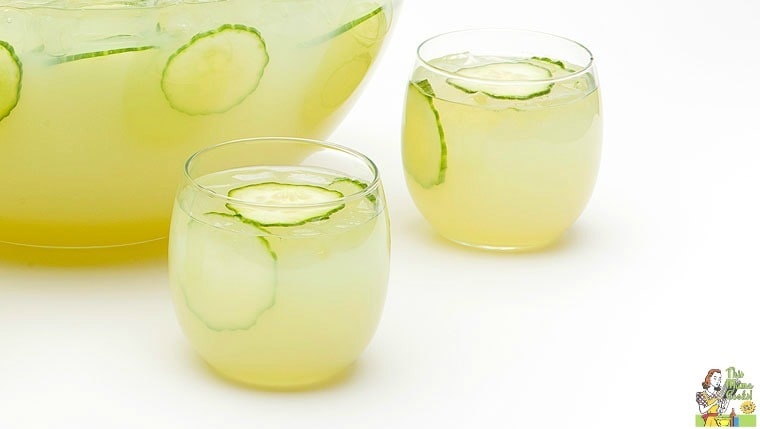 Ingredients
2 (750 ml) bottles

Moscato wine

3 ounces

Triple Sec

2

sliced cucumbers

2 cups

seedless green grapes

1

sliced Granny Smith apple

1

sliced lemon

1

sliced lime

1/2 liter

club soda
Directions
Pour wine in a pitcher or bowl and add sliced cucumber, grapes, apple, lemon and lime.
Next add Triple Sec and stir gently.
Cover and chill from 2-24 hours. (The longer, the better!)
Before serving, top with club soda.
Stir gently and serve over ice.
Prep Time:
24 Hours 20 Minutes
Total Time:
24 Hours 15 Minutes
Servings
:
Makes about 15 servings
Serving size:

1/15 of recipe
Originally published on March 15, 2012. Updated with new pictures. Recipe and picture courtesy of VOGA Italia Wine.
Arctic Chill Large Ice Cube Tray - 2 Pack
Frozen Ice Ball Maker
Libbey Selene Punch Set
The Ultimate Bar Book