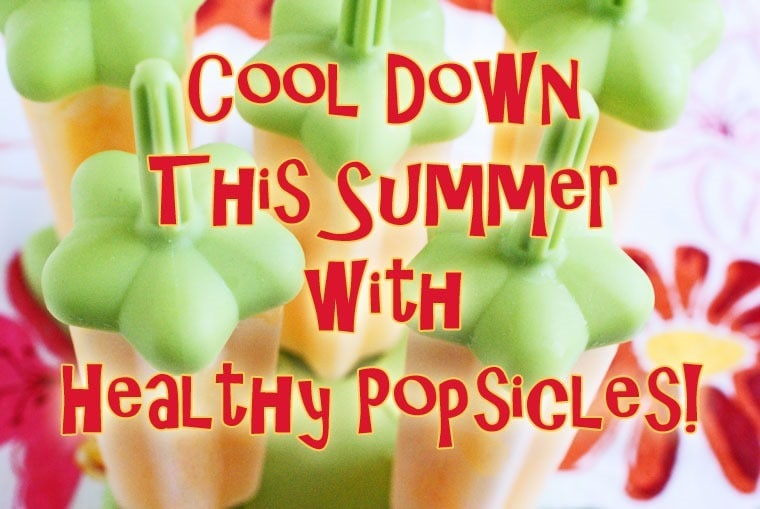 Check out Cool Down for Summer with Healthy Popsicle Treats!
With the help of Foodie.com, I've put together a collection of healthy popsicle recipes to inspire you to make some healthy treats with the kids this summer. It's so easy to blend some fruit, yogurt, juice and/or alternative milks in blender and pour them into popsicle molds. Heck, you don't even need fancy popsicle molds, though they do make putting together ice pops even more fun.
All you really need are wooden popsicle sticks and small paper or plastic cups. Just make up your healthy popsicle concoction. Pour into the cups and cover with plastic wrap or aluminum foil. (I like using foil, because you can recycle it.) Then poke a hole in the foil to place your stick through. Place in the freezer overnight. Remove the foil, ball it up and place in the recycling bin or reuse for the next batch.
Be on the lookout at the dollar store for inexpensive popsicle molds. I also like the ones made by Tovolo, which have come down in price quite a bit on Amazon. You can occasionally find them for a good price at Marshall's or TJ Maxx HomeGoods, too.
This is also a great project to do after going to the farmer's market, a you-pick-it berry farm, or when you couldn't resist buying all that watermelon on sale at the grocery store. Healthy popsicles are a great way to get your kids to eat their fruits and maybe you can sneak in a little kale or spinach in, too!
What are your favorite popsicle flavors?