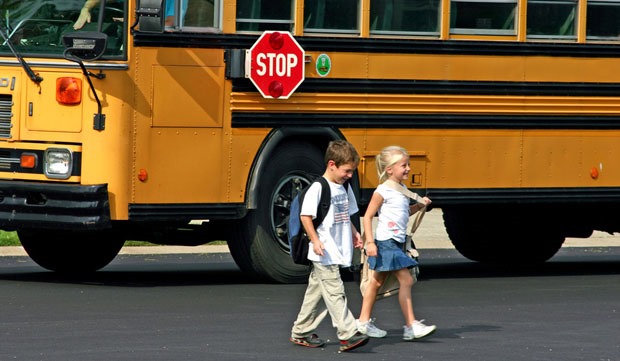 You know the expression when a door closes, another one opens? Well, my time as a community leader at Udis' Gluten Free has ended. However, I'm continuing my relationship with them as an Udi's Gluten Free Living Ambassador! This month's topic is about gluten free kids. Many of our children have been back to school for a while now, but maybe you're still adjusting to preparing a delicious gluten free lunch that doesn't get tossed into the trash every day. Or maybe your child is being tempted by all the non-gluten free treats in the classroom, cafeteria or even after school at friends' homes. Possibly the challenge for you is after school gluten free snacks on the way to dance class or sport practice.
Here are some tips and tricks on making the school day a successful – and less stressful one – for you and your gluten free child.
Easy lunch box favorites
Maybe the ol' "sandwich and a piece of fruit" routine isn't working for your child. Here are some ideas to change up your gluten free lunch time routine.
Forgo the bread and create a veggie and ham rollup like these Asparagus Ham Roll-Ups from the Udi's Gluten Free's website.  Asparagus and goat cheese may be a little "out there" for your child, so substitute thin strips of sweet peppers, carrots and cream cheese instead. You may want to check out Udi's website for more gluten free lunch recipes, too!
Gluten free soup in a thermos container.
Nut butter (almond, peanut or sunflower) spread on a gluten free rice cake.
Half of an Udi's Gluten Free Bagel and a favorite "schmear" like hummus, nut butter, or cream cheese.
Leftover gluten free pizza from last night's dinner. (I don't know about your child, but I love cold pizza!)
Chef or cobb salad with dressing in a small separate container.
If your child has access to a microwave at school, how about a gluten free frozen meal or reheating leftovers from home?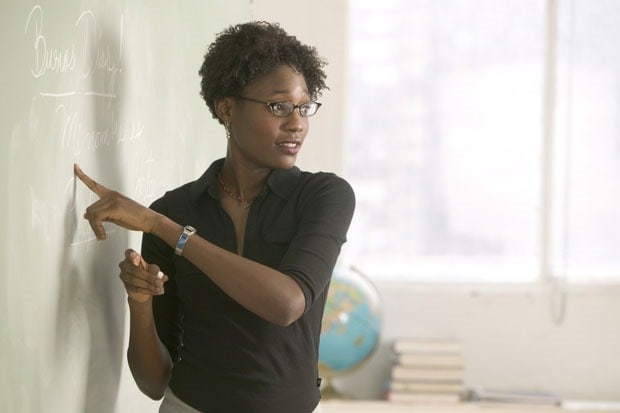 Partnering with your child's teachers
Communicating with your child's teachers that your son or daughter is gluten free is very important, especially when it comes to treats and rewards in the classroom. I find that most teachers are very aware that their students are not allowed to eat certain foods. And they're very good at reminding their students to check ingredient labels or to ask a parent if the birthday cupcakes that were brought into the classroom are gluten free or not.
However, parents need to stock classroom pantries with shelf stable gluten free goodies, so your child doesn't feel left out when it comes to classroom celebrations like birthdays and holiday parties. Same goes with the candies the teachers sometimes pass out to students. (Yes, this is still going on, even though we complain our kids are getting too fat and don't need any more sugar in their diets!) Ask your son's or daughter's teachers if you can provide something that gluten free kids can have, like Jolly Ranchers, for example.
Gluten free on-the-road snacks
Another challenge parents face is feeding ravenous kids in the short time you have between school pickup and after school activities. Your best bet is packing a cooler or insulated bag with drinks and portable, naturally gluten free snacks like:
Greek yogurt cups – since it has more protein than regular yogurt, it's more satisfying. Plus, Greek yogurt is thicker and less likely to spill in the car.
Cut up fruits and veggies like grapes, carrot sticks, and apple slices.
Cheese sticks or mini-rounds.
Peeled hard boiled eggs. (Don't forget the salt shaker!)
Rolled up deli cheese and meat slices.
Baggies of Udi's Gluten Free Granola, trail mix, or cereal.
Nuts, fruit leather and gluten free jerky.
Drinks – save money by using refillable instead of disposable water bottles.
Don't forget a roll of paper towels, reusable spoons, a trash bag, and some hand wipes, too!
Learn more about living gluten free! Visit udisglutenfree.com
This is a sponsored conversation written by me on behalf of Udi's Gluten Free. The opinions and text are all mine.