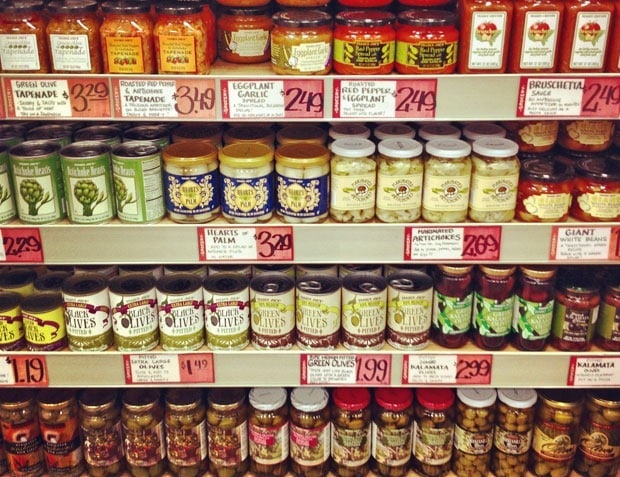 I'm a planner by nature, but there's nothing more fun than having friends stop by for an impromptu get together for a meal or just to hang out and watch a movie or sports on TV. If you find yourself hosting these situations, they can be stressful, especially if you have nothing in refrigerator to serve.
Instead, prepare ahead of time by having a well stocked kitchen, pantry and freezer. Here are some suggestions how.
At the grocery store
When we entertain, we always think about making things from scratch. Yet, it's amazing how many shelf-stable foods are perfect for entertaining such as:
Appetizers – my mom always had little jars of olives, pate, pickles, smoked oysters and clams, artichoke hearts, and sardines on hand for impromptu celebrations. You can make simple tapenade-type spreads by combining the contents of a can of black olives or roasted peppers with some olive oil, salt, pepper, capers and herbs. Serve them with cocktail crackers. You can also find shelf stable cheeses, spreads and even cured meats sausages in the gourmet section of your grocery store or specialty shops like Cost Plus World Market.
Soups – you know, the kinds in the cartons such as tomato bisque, butternut squash, pumpkin bisque, etc. I love the soups at Traders Joe's and you can make a meal out of them by serving with foods you usually have in your refrigerator such as bread with butter and salad.
Stock your freezer
If you're a club store member, it's easy to pick up bags of frozen goodies to keep on hand in case some serious entertaining breaks out. You can also freeze some of their premade items like carne asada, brats, pulled barbecue pork, soups, etc. I also like keeping bags of frozen vegetables on hand as a quick side dish or for stir fry or fajitas. Also, if you can resist temptation, freezers are also a good place to stash impromptu desserts such as ice cream, pound cake or even bags of fancy cookies.
Here are some ideas for quick appetizers:
Precooked tail-on shrimp – just defrost and serve with cocktail sauce or a bottled marinade like teriyaki or barbecue sauce. (You can make your own cocktail sauce from ketchup and horseradish sauce.) Or combine the shrimp with some frozen stir fry veggies and premade marinade.
Frozen wontons, pork buns, dim sum, edamame, etc. – no need to pick up a to go order from your favorite Asian restaurant or market, all these items are quick and easy to heat up.
Drinks
If you find yourself entertaining a lot, you may want to invest in having a well stocked bar. (Good Housekeeping has an online guide here.) However, if that seems like too much trouble, make sure you always have a few six-packs of beer or bottles of white wine in the fridge along with some sodas, seltzer water and juice for those who aren't imbibing.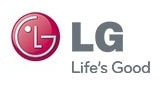 If you're a lucky owner of an LG, you may not have to keep your bottles in the fridge. The LG Blast Chiller, available in the 3-Door Super Capacity French-Door refrigerator (LFX31935), can chill a room temperature, 12oz beverage in five minutes or a bottle of wine in just eight minutes. By comparison, a typical refrigerator takes about 40 minutes to accomplish this task - even in the freezer. This refrigerator is also among the largest capacity 36-inch refrigerators currently on the market, offering almost 20 percent more space and the ability to store over 50 gallons of milk.
You can learn more about the LG Blast Chiller on Facebook or at lgblastchiller.com.
______________________
Disclosure: Compensation was provided by LG via Glam Media. The opinions expressed herein are those of the author and are not indicative of the opinions or positions of LG.